When The Kissing Booth was released on Netflix in May of 2018, I watched it that very night. One of the reasons I believe it was so successful is it is every teenage girl's fantasy. Think about it: A sophomore falling in love with her longtime crush? Regardless of how cute the movie is, there are two elements that didn't work for me - two things I seriously hope the fix or rectify in the sequel.
1. Joey King and Jacob Elordi's height difference.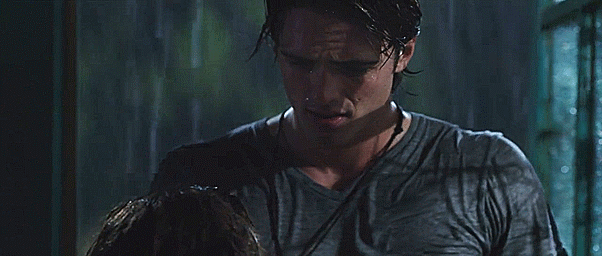 As a tall girl, I get fed up whenever I see someone short with a tall guy. Think about it; a tall girl has a hard enough time finding someone tall enough to date that she can wear heels around. Why do short girls have to take all the tall guys? I understand it was a movie, but the height difference was so awkward. When Jacob's character bent down to kiss Joey's it looked like he had to bend in half.
There is an incredibly simple solution, heels! One of the reasons Lana Condor worse heels throughout "To All The Boys I've Loved Before" it because Noah Centineo is so much taller than she is. If the second rom-com can make such a simple solution to compensate for extreme height difference, why can't The Kissing Booth make the same correction? As cute as the movie was, I found myself distracted because of the drastic height difference.
2. The lack of indication regarding the time change.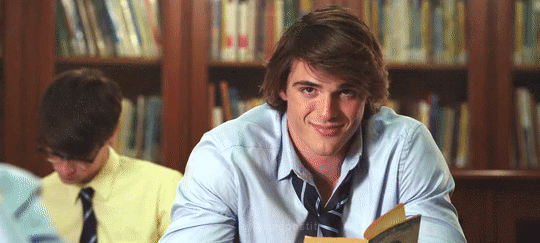 — That Smile NOAH FLYNN :  The Kissing Booth (2018)
allthingsbeautiful-xx.tumblr.com
While watching the movie, I expected there to be some indication about the passing of seasons, but there wasn't. It all seemed to happen so fast. Elle and Noah got together sometime around homecoming and suddenly he was accepted into Harvard and Prom was around the corner? The movie failed to demonstrate time was passing. They could have added a scene with a Christmas tree or Valentine's Day decorations, simple as that. The director and writer could have incorporated cute scenes with the characters exchanging presents in secret. As a viewer, it felt incredibly unbelievable that an entire school year had passed. All I ask if for the sequel to be a bit more realistic when it comes to the passage of time.
Whenever a friend brings up this movie, I make my opinions on the topics above very clear. Regardless of whether the sequel makes any of the changes I mentioned above, I am still going to watch it and enjoy every moment. I have so many questions, where and when will the sequel take place, are Noah and Elle still together, and can Lee be more than a side character used to advance Noah and Elle's love story?