If you don't know who John Mulaney is, you need to step up your comedy game.
Mulaney released his fourth comedy special on Tuesday fittingly titled, "Kid Gorgeous". Anyone who has watched a Mulaney special knows that Mulaney frequently mentions his age and how he believes his mannerisms and exterior does not match his age. Mulaney embarked on a U.S tour with the same name starting last year and ended earlier in April with over 150 shows under his belt.
I was able to go to Kid Gorgeous last year with my family including my sister who is as big of a fan as me. Ever since the release of Mulaney's 2012 masterpiece, "New In Town", my sister and I have been non-stop quoting it ever since.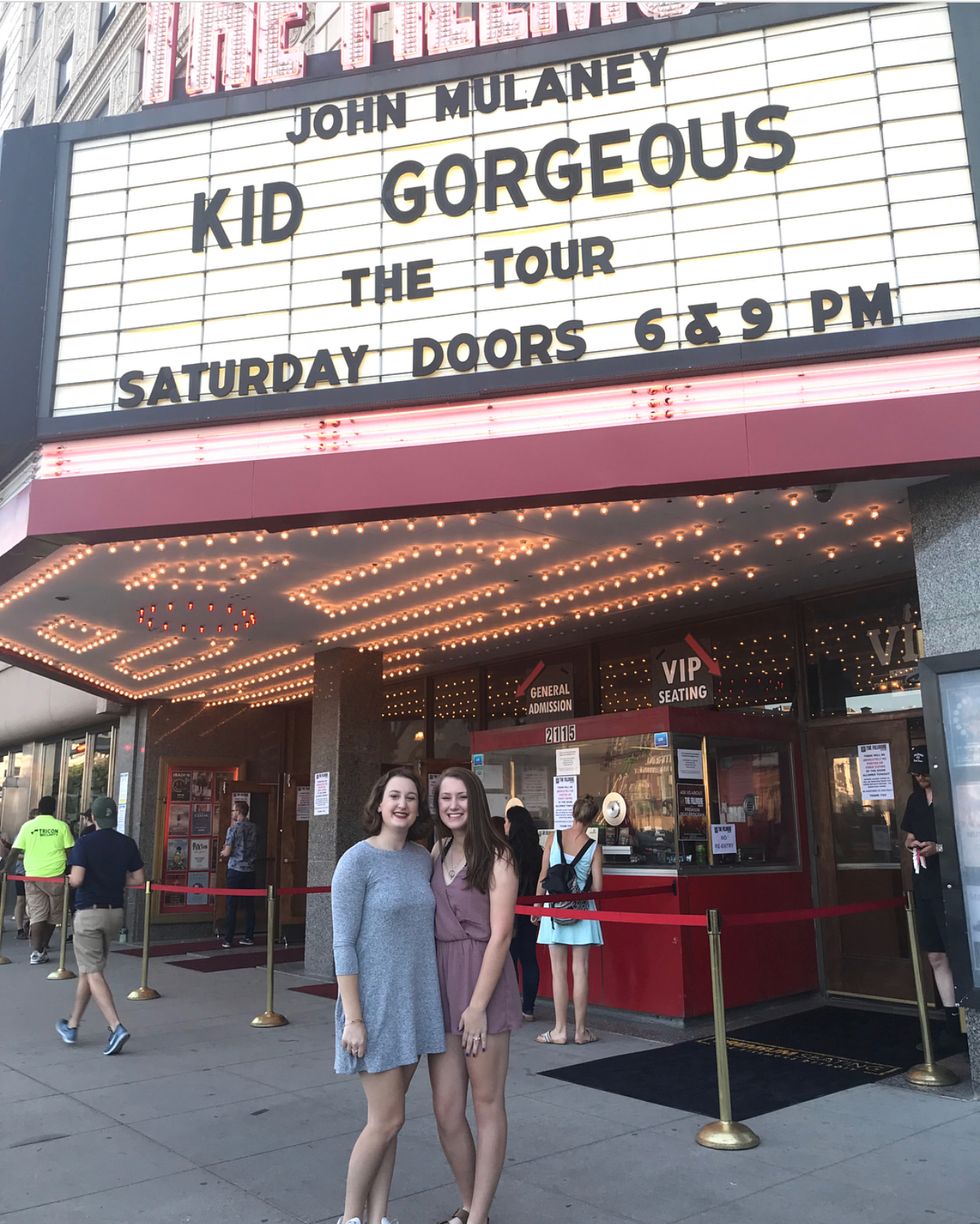 Mulaney returned to Saturday Night Live in April for his first time as a host. Mulaney worked for SNL as a writer from 2008 to 2012 and worked two sketches he wrote that never made it to air in his show, "Lobster Diner" and "Switcheroo".
Kid Gorgeous is quintessential Mulaney. Stories from childhood to adulthood and lots of jokes of self depreciation. Mulaney has a knack of delivering lots of physical comedy with his quirky mannerisms and Kid Gorgeous is not short of it.
John loves to reference his family, specifically his father throughout his acts. To audiences (and John), Charles Mulaney is known as a boring type. Mulaney's 2015 special "The Comeback Kid", ends on a great story of Mulaney's of Charles Mulaney's hatred for Bill Clinton, being one of his classmates in law school and later representing him in the famous case of Clinton and Lewinsky.
Mulaney always talks about how people do change. Many would know that Mulaney had to sober up at a young age as he was a heavy drinker and drug abuser and was a recovering alcoholic before he turned 30. When talking about his no kids stance and people saying "really? Never?", Mulaney says, "Look, I don't know never! Fourteen years ago I smoked cocaine the night before my college graduation; now I'm afraid to get a flu shot! People change!"
Mulaney recently had his Broadway debut with Nick Kroll with "Oh Hello: On Broadway" which also debuted as a special for Netflix. Mulaney and Kroll play absurd older men, George St. Geegland (Mulaney) and Gil Faizon (Kroll). I wasn't the biggest fan of the special but I still recommend watching, as there are still hilarious jokes in the show. The amount of times a day I say "charmed I'm sure" due to Kroll's genius is insane.
Mulaney is finally getting the recognition he deserves and soon will no longer be a secret to many. Kid Gorgeous at Radio City is now streaming only on Netflix.