Before you read this article please be aware that the following contains content that some readers may find disturbing or upsetting. Please read at your own risk and take care of yourselves.
Recently Kevin Hart was asked to host the 91st Oscar's Ceremony, two days later he was asked to step down as the host due to past tweets being rediscovered. The Academy gave Hart the opportunity to apologize for these tweets, and somehow passed on this opportunity because he has "already apologized".
To start with it's important to know what Kevin Hart said in these tweets. A twitter user @adamvbary did a search of all of Hart's tweets with the word "gay", "fag", or "homo" in them and made a GIF out of it. Here are some of the worst things Hart said...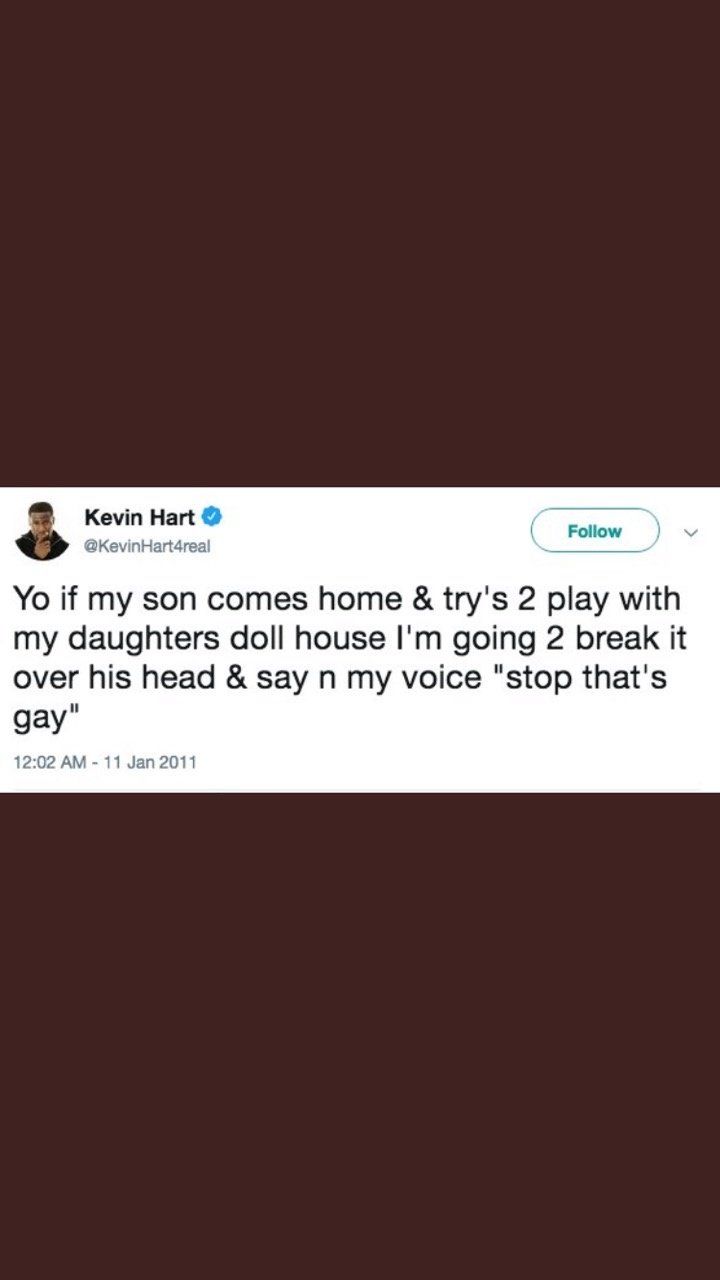 @KevinHart4real on Twitter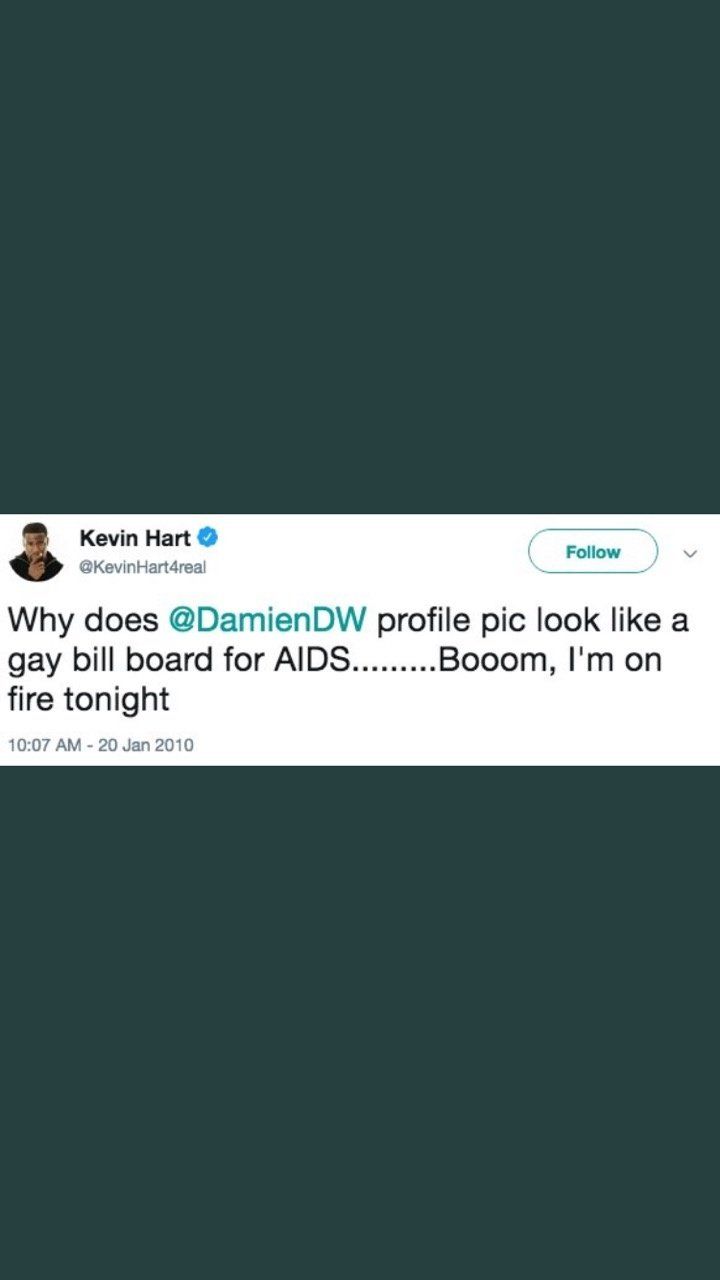 @KevinHart4real on Twitter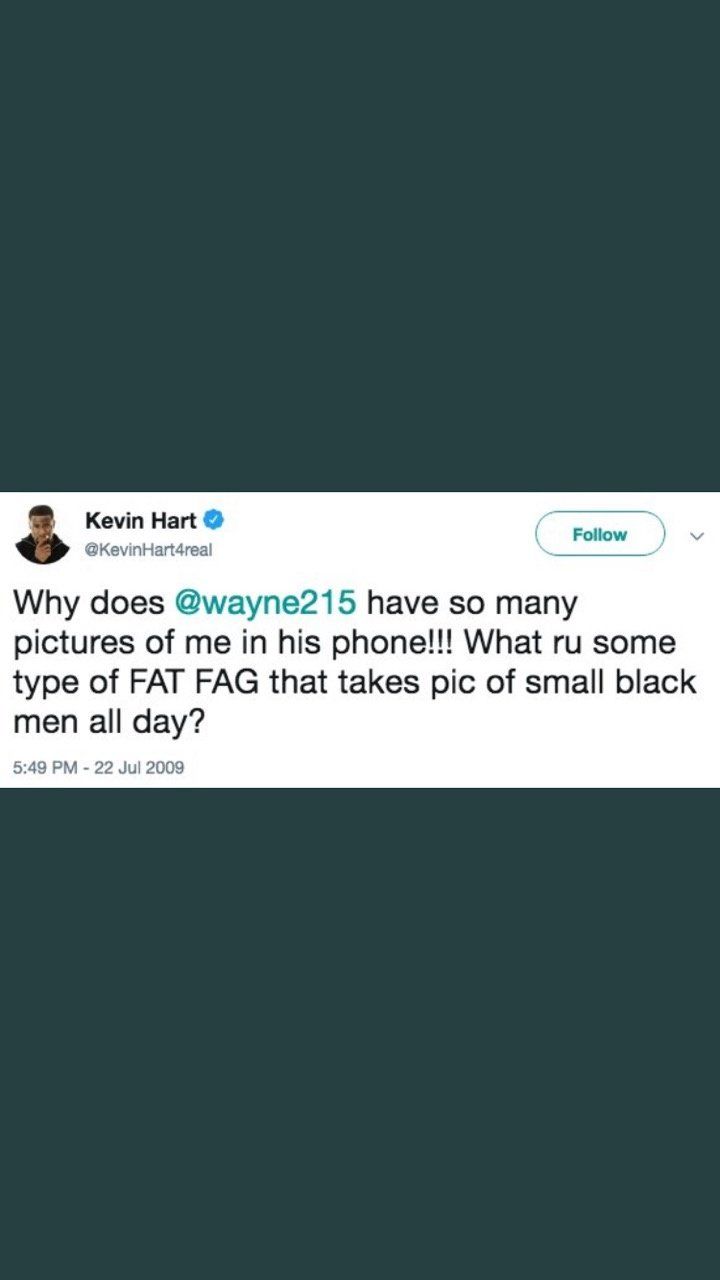 @KevinHart4real on Twitter
So in three tweets Kevin Hart has implied that he does not want a gay son, used slurs, fat shamed, and made a joke about AIDS. Above all these tweets are disgusting. However, since these tweets are not "current" some people are saying that they are no longer relevant to today's climate. Today's society is still not fully accepting of the LGBTQ+ group, things like this from people in "power" just reinforce these values.
The Oscars is not a perfect organization obviously, as they have had their controversial issues in recent years, but they did the right thing by turning Kevin Hart away. Kevin Hart's tweets show how he felt at the time and his lack of apology now shows that he does not care enough to change. Statements like the ones made by Hart cannot be apologized enough for and have damaged a lot of people.