No more "boots and boys" for popstar, Kesha. She has kissed the glitter and dollar sign goodbye, and has come back bigger, better and tougher than ever before.
Five years ago, Kesha stood for only a few things: parties, booze and boys. She was known for her raunchy lyrics, questionable outfits and bad-girl/kick-ass vibes. Young teenage girls loved her and parents feared her. I was an avid Kesha fan, just as I think every other girl was too. Her jams were classic party hits and everyone knew every word to every song (and I still do to this day). Her songs were the kind where you wanted to grab the nearest hairbrush and lip sing into the mirror.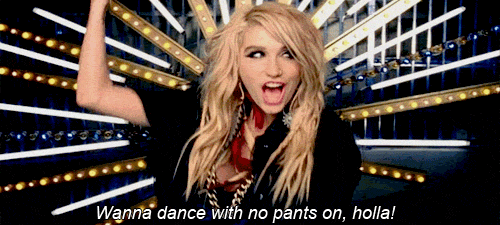 Kesha was often shamed for her infatuation with drugs and alcohol, and was slammed for having a 'lack of class' or interest in any kind of conformity. She was portrayed as a 'train-wreck' in the media, and was often looked down upon. This angered me because something about her stood out to me from a young age. Maybe it was her sense of bravery to be herself in a world where it is unpopular to do so, her nonchalant demeanor, or simply her disregard of others' opinions. Critics can blab all they want, but Kesha was certainly going somewhere. No one really knew the path ahead of her, but now, it's plain to see: Kesha was going to be an inspiration to all.

Unfortunately, after the release of her three hit albums, "Animal" (2010), "Cannibal" (2010), and "Warriors" (2012), Kesha quickly flew under the radar. Little did we know, she was dealing with more than anyone could have imagined. Kesha appeared to be a strong, fearless young woman in the eyes of the public, but on the inside she was dealing with conflicts within herself and others, as well as a giant legal battle between her and her former producer, Dr. Luke.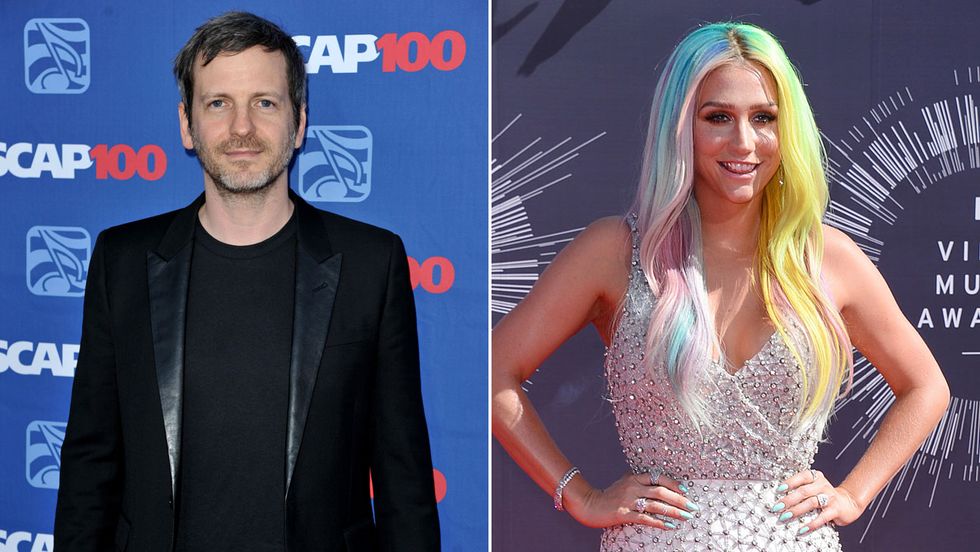 Kesha faced issues with depression, anxiety, and battled an eating disorder. In the beginning of 2014, Kesha checked herself into rehab to seek professional help, and everyone assumed it was due to alcohol and other drugs. Upon her release from rehab, she told Rolling Stone in an interview that she "feels stronger now," and that even she needed to be reminded that "we are who we are."

But the difficulties didn't end there. In fact, they were just getting started. The turmoil between her and Dr. Luke began to unfold later in the year of 2014 (October) when she filed an explosive law suit against him, claiming instances of both sexual and verbal abuse and battery. Of course, Dr. Luke filed a counter lawsuit stating that she was making those cases up to rob him of his fame, and to get out of her binding contract. He denied all allegations. The two went back and forth for about two years. Eventually in 2016, Dr. Luke offered to break the contract with Kesha and 'free' her if she dismissed the assault and abuse allegations. Kesha shot his deal down quickly, stating that she "would rather have the truth ruin her career than lie for a monster."
"My fight continues. I need to get my music out. I have so much to say. This lawsuit is so heavy on my once free spirit, and I can only pray to one day feel that happiness again. I am continuing to fight for my rights in New York. Thank you for all your support. The support of my fans has been so beautiful and I'm so grateful for it. I'm not sure where I would be without you all." - Kesha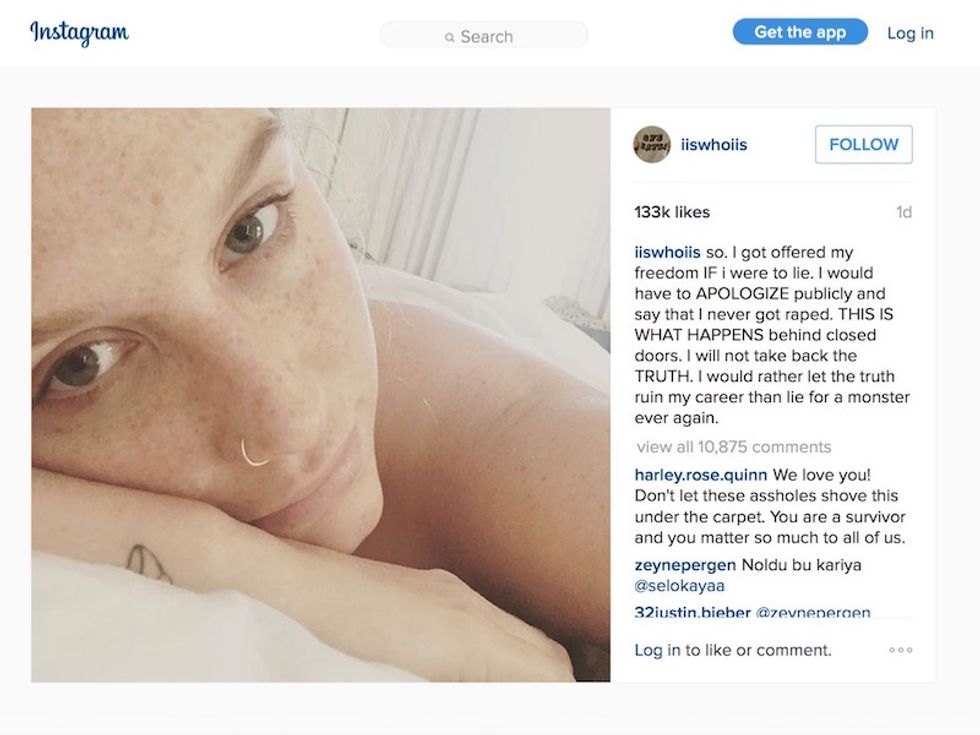 On July 6th, 2017, Kesha released her first single since the battle with Dr. Luke began, "Praying". She also announced that the release of her first album breaking the silence once and for all would be released towards the end of the summer. She dropped a few songs before the official release date, such as "Woman", but the entire album, named "Rainbow", was released on August 11th. Rainbow symbolizes just that, a rainbow, that there is good after every storm.

Kesha took a break from autotune, relaxed with the glitter and really cleaned up her act. "Praying" immediately brought in positive feedback, and her fans were eager for more. I remember listening to "Praying" on repeat for about a week after its release, I'm not even kidding. It is a bold, emotional ballad that is an anthem for everything she's been through over the past 4 years. It is strong, inspiring and will certainly have you singing at the top of your lungs. It starts off slow, with a piano solo introduction, and has orchestra instrumentals in it as well. It is obviously angled at her legal battles with Dr. Luke as it discusses her finally being able to "breathe again" and how "the best is yet to come." It is definitely a fight song like no other, and was certainly the best way to break her silence. She's brilliant.
"Praying" isn't the only vulnerable track on the album though; "Rainbow" is another raw masterpiece, that Kesha actually wrote while in Rehab. She talked about how "this song was a promise to myself... that things will get better," and how it reminded her to "have peace because she cannot control everything" (which is a concept I think we all struggle with...). Similarly to "Praying", this song begins with solely piano cords and her voice. I'm listening to it as I write this sentence, and can't help but sing along.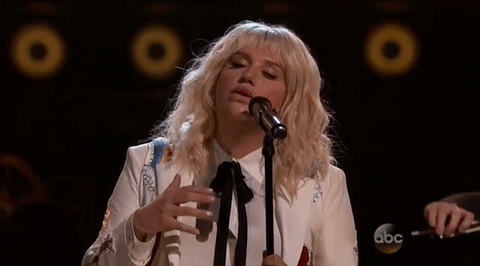 Each song, however, is a gift of its own. Each conveys some kind of message, represents some sort of group, or simply shouts out to the haters 'f*** off'. For example, one of the more well known tracks "Hymn" has the line "hymn for the hymnless" aka a song for those who just don't quite fit in. "Hymn" is the kind of catchy tune you can drive to with your windows down and hands flying free in the air. It sounds like freedom, and happiness.

In addition to the heartfelt ballads, Kesha also incorporated some of her old spunk, giving us some bangers we can all rock out to. "Woman" is one of those songs, with such a strong message and great song to jam to regardless of your mood. It was the second song released from the album, and probably the song that sounds most like her old ones. It is a killer jam that gave us all a little taste of the old Kesha we loved and missed, a kick-ass anthem with lyrics about being independent and not needing any guy to "hold us tight". Some other good, edgy tracks are "Boogie Feet" and "Let Em Talk": two songs you cannot help but bob your head to and embrace your inner rockstar.
The vulnerability of some songs on "Rainbow" will bring a tear to your eye, while others are similar to her old sound and will have the dance floor stirring. The different vibes of each song gives this album rich flavor, and gives out something for every musical taste out there; there is something for everyone to enjoy on this album whether you like silly songs to dance to, or heartfelt slower tunes to look up to.

Overall, "Rainbow" is a spectacular masterpiece filled with unique sounds, powerful lyrics, and an equal amount of vulnerability and attitude. Kesha outdid herself, once again, giving us a hand full of songs to add to our playlists. She is educating others, empowering others, and overcoming her struggles through music: something she loves.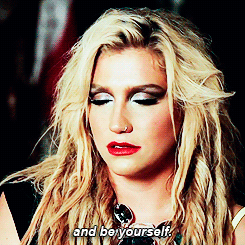 Don't get me wrong, I will still jam out to her old tunes just the same as her newer ones, but I am glad she is transferring over from "brushing her teeth with a bottle of Jack" (lol). She is a natural born artist, and has proven to critics that she can sing all kinds of songs and attract different audiences, too. Her story is remarkable and something everyone needs to pay attention to and learn from. She stands for all the girls out there, the misfits, and the people who just 'don't quite know' yet. She taught us to rise above our struggles, and that anyone can do anything. Her comeback is not only for her, but it's also for all of us; giving us the ability to feel powerful and brave.
And for that Kesha, we thank you.