A week ago, I stumbled across "Praying", Kesha's new-released single which is her first track since her period of rehabilitation and legal upheaval with her manager Dr. Luke. The single addresses Kesha's troubled past and how she uses the power of prayer to let go of her past problems. After listening to the song in its entirety, I was emotionally touched. It was if I felt Kesha's pain through her lyrics. I felt my heart reach out towards her, but I was still confused about what exactly happened. Like, why did she change her name from Ke$ha to Kesha?
I googled a timeline of Kesha's lawsuits against her manager Dr. Luke on terms of unethical behavior, sexual assault, and psychological abuse. I found that there was a deep, complicated turn of events which encompassed Kesha's life ever since her first major record deal. And while I won't get into the specifics of these cases, just know that Kesha admitted to being sexually, psychologically, and verbally abused by her manager.
And through many weeks in court, she lost her case because a judge claimed she was "unreasonable" and had "insufficient evidence".
I remember seeing pictures of Kesha crying in court, but I never understood her true situation. And once I did, I was appalled.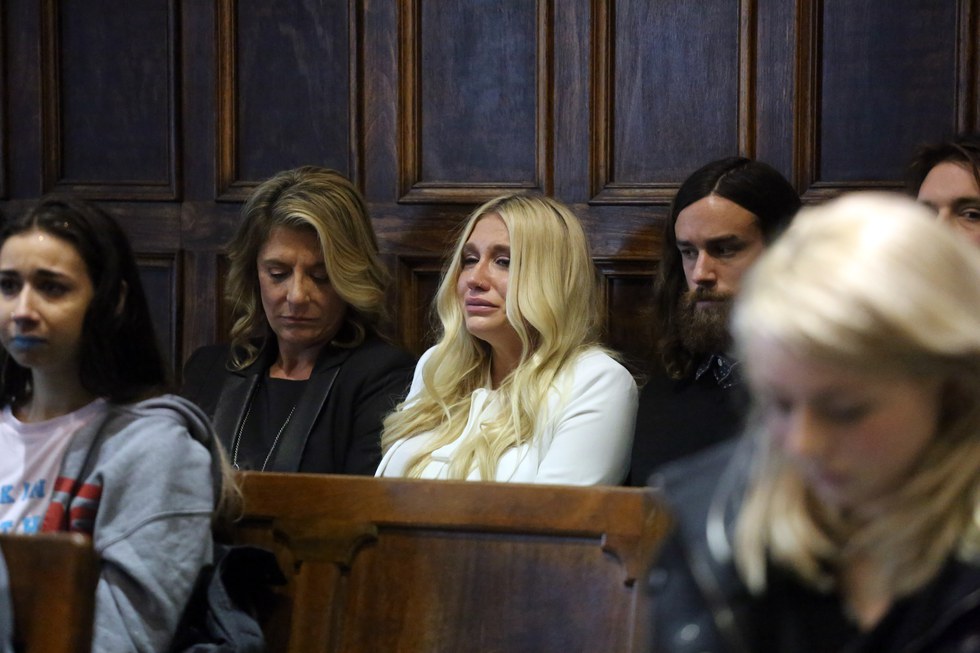 At the time, I, and everyone else did not even know this was going on. How many times did I listen to "Tik Tok" without being aware of the repulsive actions against Kesha at the time? I was blind when I watched Ke$ha guest star on Nickelodeon's "Victorious" without noticing Ke$ha's emotional stability. She was an entertainer, and she was supposed to not let anyone see what was happening to her. I was upset when I was closer to understanding the circumstances Kesha had to live through to release her music; I felt sympathy that her talent was taken advantage of by a manager who manipulated and exploited her for his personal reasons.
Once I realized what truly happened in her life, I realized the insignificance of the dollar sign. It was a part of the facade which hid Kesha's serious issues. She was forced to produce certain types of songs, dress a certain way, and act raunchy in the public eye. But as we can see, this isn't the real Kesha we know today.

The Kesha that released "Rainbow", her fourth album, is strong, confident, independent, and healing. She is proof that victims of abuse can treat themselves through her music, and that is evidently inspiring. What's even more remarkable about Kesha's transformation is her appreciation for religion, as seen in the "Praying" music video through the image of a crucifix on a hill, symbolic of Jesus Christ's crucifixion on Calvary.
The transformation of Ke$ha to Kesha is one of the most inspiring self-realizations within current pop culture. And, with the release of "Rainbow", I'm glad to say that Kesha is back...and better than ever.