As people piled out of the Xcel Energy Center in St. Paul with smiles plastered on their faces, they were greeted with a beautiful snowfall. For weeks the Twin Cities has been waiting for the first "real" snowfall to occur and what a better time than after the annual 101.3 KDWB's Jingle Ball show? You could say that the nine amazing artists that performed literally created a snowstorm across the Twin Cities. I can't think of a better way to kick off the holiday season.
The night was full of incredible performances from Why Don't We, Sabrina Carpenter, Liam Payne, Camila Cabello, Charlie Puth, Kesha, Halsey, Niall Horan, and Fall Out Boy. It's almost impossible to choose a favorite.
*All photos (minus cover photo) in this article were taken by Joe Lemke Photography and posted by The Xcel Energy Center social media.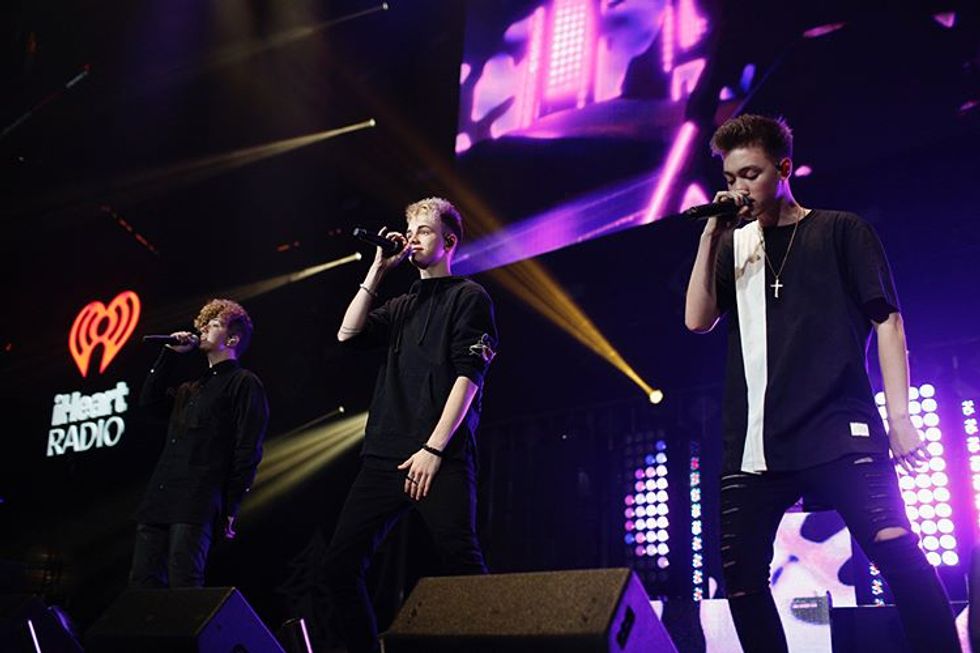 This boy band has quite the dance moves. Their catchy and upbeat songs were fun to dance around to, and the young girls throughout the arena could hardly stay on their feet due to the excitement. I truly thought the two girls next to me were going to pass out.
The highlight of their set was their hit single, "Something Different" which has over 20 million streams on Spotify. Jonah Marias, one of the band's members, is from Minnesota so it was fun to see him perform for his home crowd which he didn't disappoint. I even spotted some tears of joy running down faces of girls repping the band's merch when they left the stage.
Following Why Don't We was the adorable Sabrina Carpenter.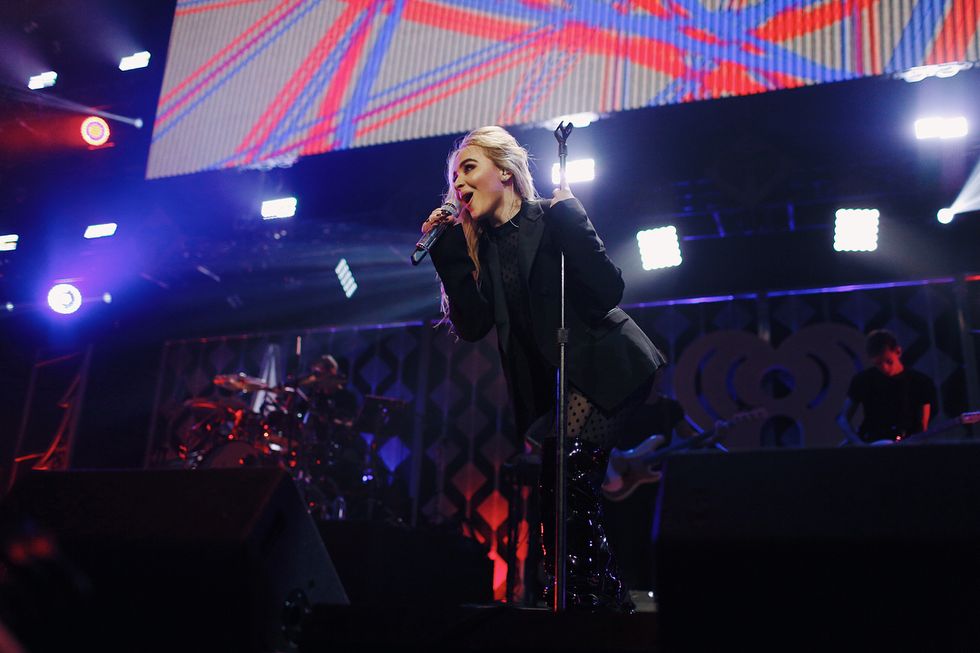 Sabrina rocked the stage with her black knee-high boots and adorable presence. As the second act of the show, she did a great job continuing to pump up the crowd for the long night of music ahead of them. Two highlights of Sabrina's set were the performances of her hit single,
"Thumbs"
which has over 77 million streams on Spotify and a cover of "Have Yourself A Merry Little Christmas where the whole arena lit up with lights.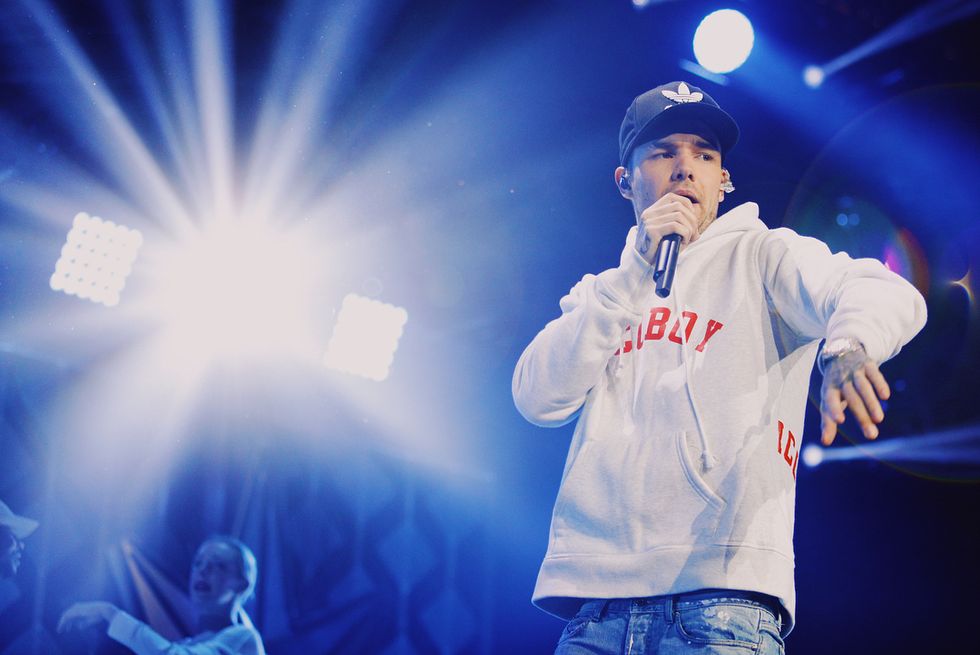 When asking around before the show, Liam Payne's performance was one that many were looking forward to. Between his catchy singles, "Strip That Down" and "Bedroom Floor" and his cute little dance moves, all of the Directioners in the building were going wild.
You could say the emotions were high as many watched the former One Direction member put on a fun and wild performance while another member was still waiting backstage to perform later in the night. Directioners in the venue ranged from smiles from ear to ear to bawling their eyes out. There were also many who prayed for a Niall and Liam reunion on stage, which unfortunately didn't happen. Liam also performed Zedd's song, "Get Low" that he is featured in, which was a total bop.
Following Liam Payne was the beautiful Camila Cabello.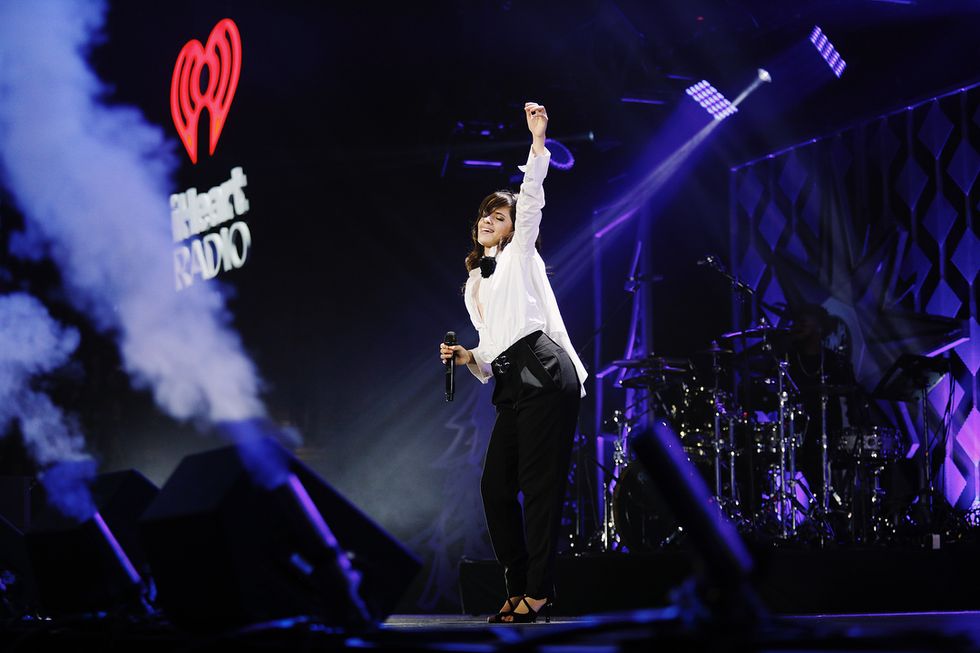 Camila's smile alone lit up the entire venue as she took the stage in St. Paul on Monday night. Her fans went wild during each song, and many received shoutouts and "I Love Yous" from the singer. A highlight of Camila's set, as you can guess, was the performance of her hit single,
"Havana"
which has over 402 million streams on Spotify.
Next was the incredible vocalist, Charlie Puth.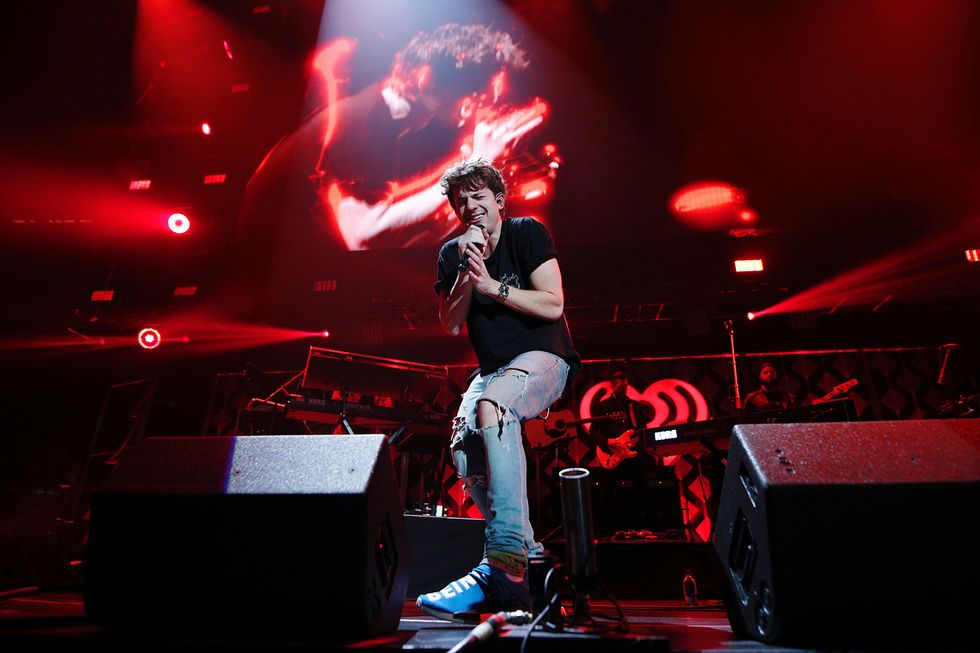 The Xcel Energy Center went crazy for Charlie Puth from the moment he stepped foot on stage. I mean, what else would you expect for an artist with the number of hit singles that Charlie Puth has? The crowd literally screamed along to all four songs Charlie performed: "Attention," " How Long," "One Call Away," and "See You Again."
Kesha followed and blew the crowd away.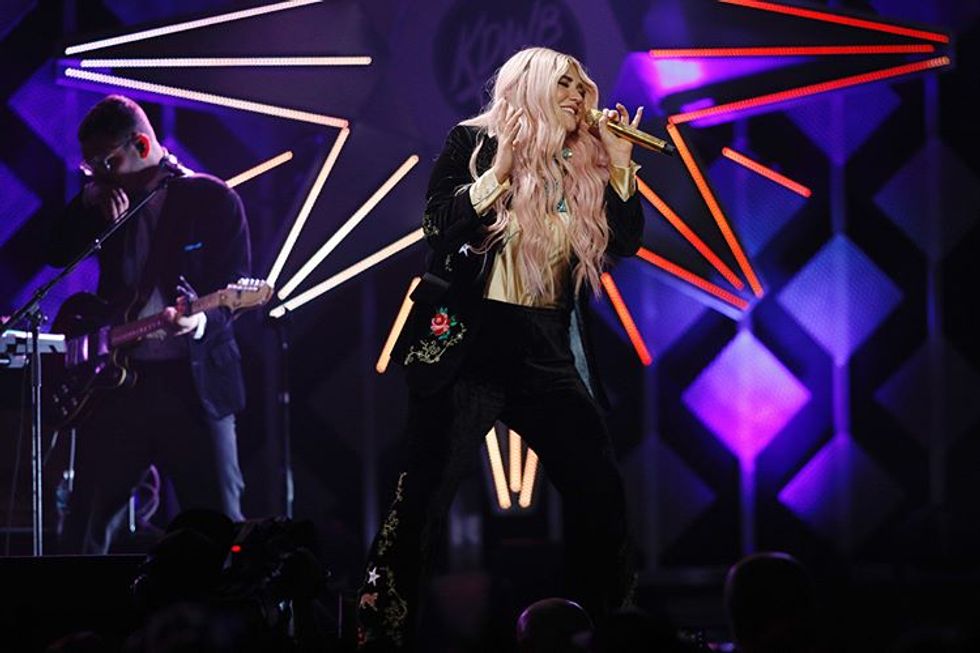 Kesha brought everything she had out onto the stage. She sang songs from her new album as well as some throwback jams including "Take It Off" and "TiK ToK" that got the whole arena going absolutely wild. The throwbacks were, of course, a highlight, but her performance of her song "Praying" was breathtaking. You were able to see and feel her heartfelt emotion and just how much the song meant to her personally. It was a special moment.
Up next was another fan favorite, Halsey.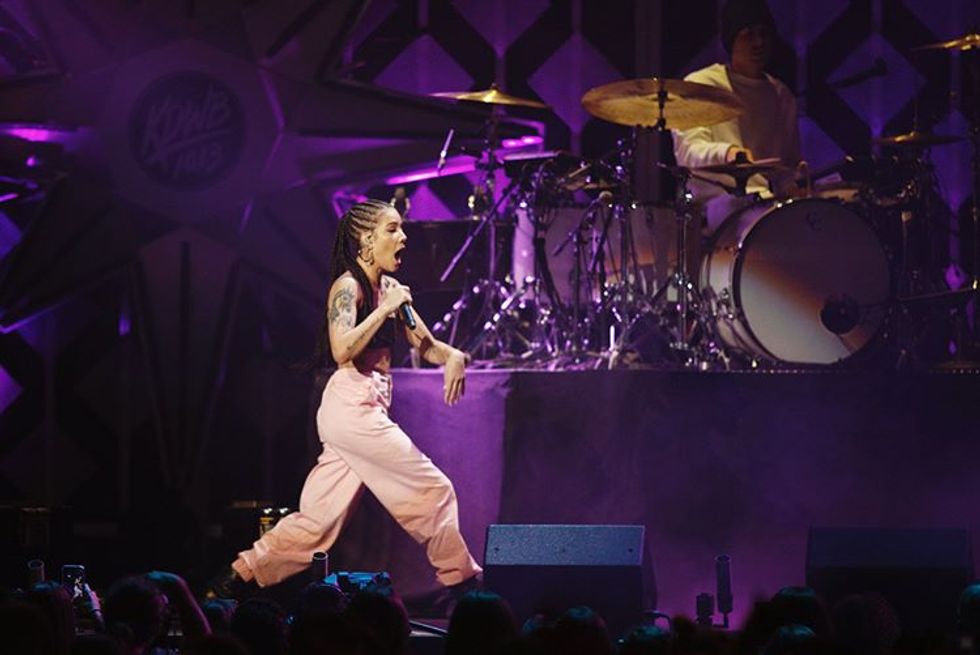 Halsey literally brought the heat to the stage. With flames of fire, fog seeping on the stage floor, and her mesmerizing vocals the crowd was drawn in from the start. Fans screamed along the lyrics to her hit song, "Bad At Love" which has over 105 million streams on Spotify. Just as you thought things couldn't get any more hyped up during Halsey's performance, G-Eazy walked out on stage, and the two performed their song, "Him & I."
After Halsey's epic performance, Niall Horan took the stage.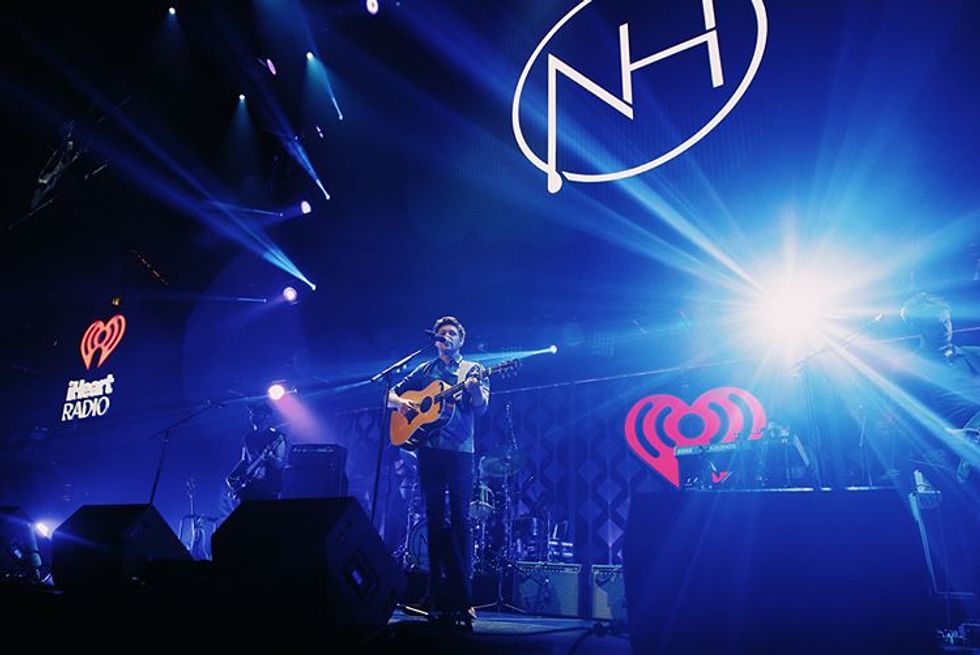 The screams as this former One Direction member took the stage were insane. Tears started pouring down fans faces before the singer even sung a single note. Niall Horan brought a much different vibe to the stage with his acoustic guitar and folk sound than the seven acts before him, and the crowd loved it. All five songs Horan performed were all sung right back at him from the crowd, and the smile that was plastered continuously on his face showed how he truly loves what he does. The highlights of the set were the performance of his hit singles, "Slow Hands," "Too Much To Ask," and "This Town."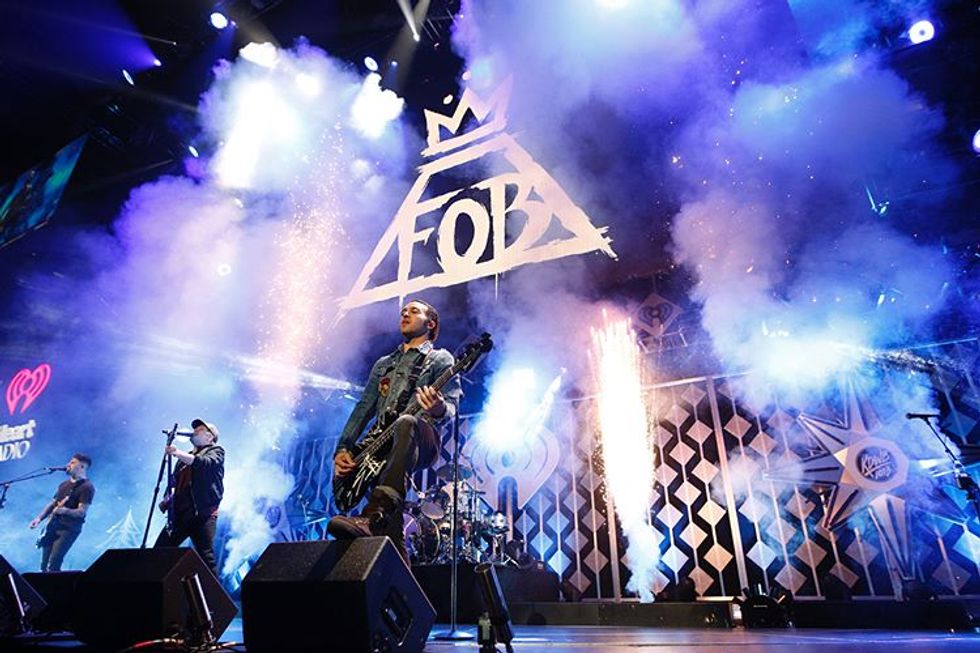 Was there a better band to close up the night full of incredible music? I sure don't think so. Fall Out Boy brought so much energy to the stage which radiated into the crowd creating such a great atmosphere. Their set was the perfect "finale" for 101.3 KDWB's Jingle Ball 2017.