The current leg of Kanye West's, "Saint Pablo" Tour was set to end on October 29th in Vegas. But Kanye added 3 additional shows in Inglewood California, allowing me to attend the show.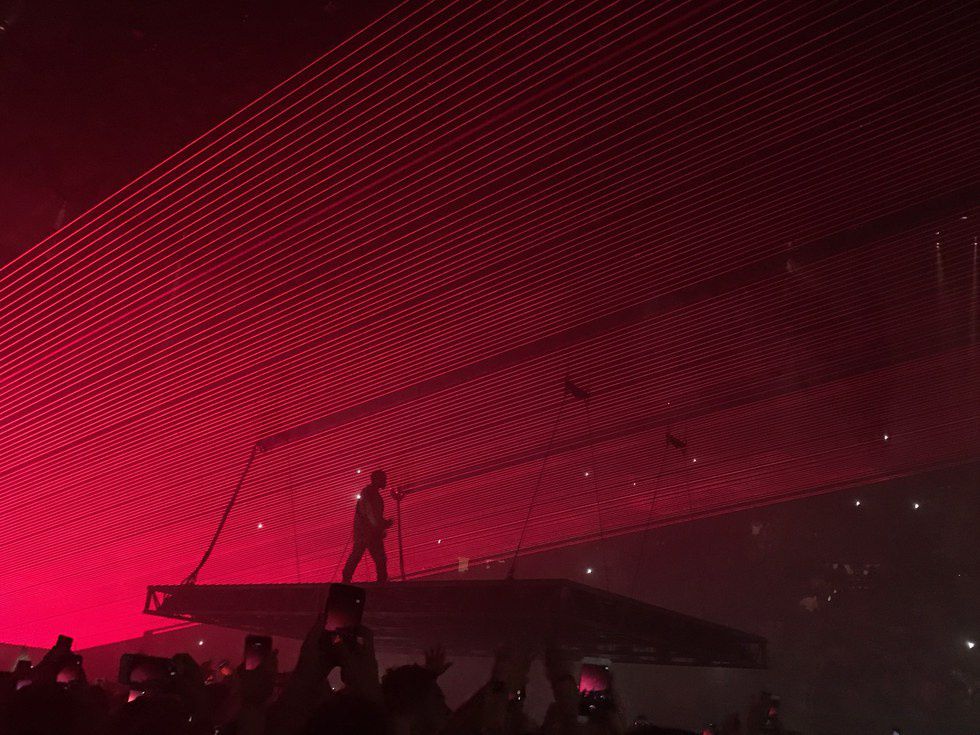 On November 2nd, I was able to experience the Saint Pablo Tour. Prior to the concert Wednesday night, most of my friends had already attended. I heard mixed reviews from many, making me less excited for it. Luckily my tickets were pit which meant I would have a closer view of Kanye. Although pit usually scares because of my phobia of big crowds, this pit was bigger than most because it was the entire floor.
Kanye's set-up was also a little different because he didn't have a set stage. He performed on a suspended platform that moved over the floor and those in the pit. This also meant fans ran around chasing the platform every time he moved around.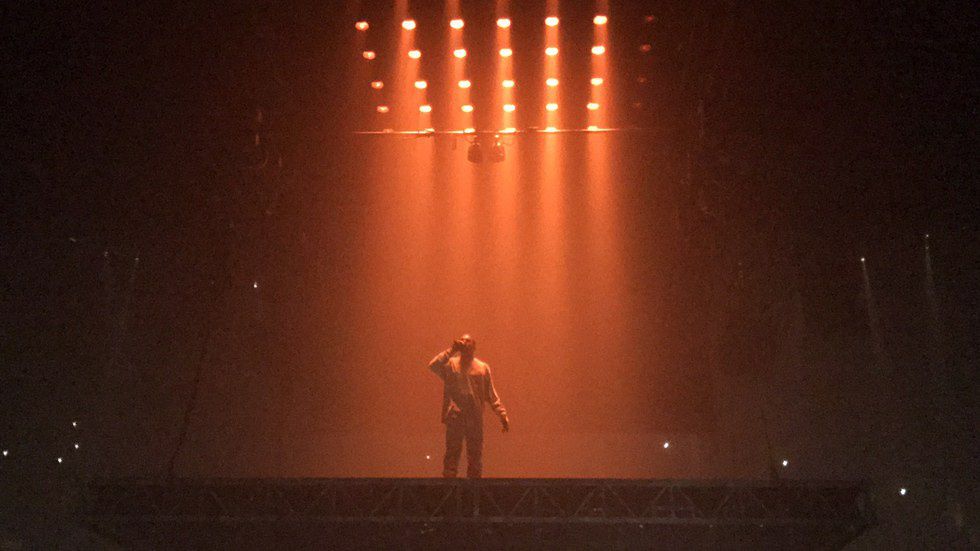 Wednesday night, Kanye wore a piece of his own tour merch. His long sleeve tee read, "Saint Pablo Wolves" with the date, making his merch that much more exclusive for fans. Kanye opened with "Father Stretch My Hands Pt 1" and continued with others such as "Famous" and "THat Part". In-between his current hits, he made sure to have some throw backs such as "Jesus Walks", "Good Life", "Stronger", and many more leaving us with a taste of nostalgia. Kanye also took a moment to praise his friend Kid Cudi who was in rehab, for his single "Surfin" hitting number 1.
Regardless of the person and image Kanye West presents to the public, his music will always be iconic and refreshing. And if you too grew up listening to many of these songs, they will always take you back to that moment in time, making his concert a pleasant experience.