Kanye West is one of the most influential people of our generation. Maybe because he told us in his popular song "Saint Pablo," or maybe it's because of his trend-setting fashion line, Yeezy, or maybe it's his ties to the Kardashian family. People for years have had strong opinions over Kanye West and some of his controversies with the media.
It's arguable that one of his is biggest claims to fame was when he interrupted Taylor Swift during her acceptance speech during the 2009 VMA's. Other noteworthy causes as to why people are not particularly fond of the rapper/fashion mogul are the way he presents himself to the public, always looking mad or pissed off.
Whether you are a Yeezus (a name Kayne coined for himself) fan or not, Kanye West expresses himself the way he believes is best and doesn't care about anyone's opinions about him. Recently, Kanye West has been expressing his thoughts and opinions on different matters in the world by using inspirational tweets to get his message across. Could this be to create hype around the new music he is releasing this June? Or for his new line of shoes for his fashion company?
To generate buzz or not, here are 20 inspirational tweets from Kanye West that college students should know.
1. You're never too old to be taken care of by your parents.

2. You can only agree with yourself.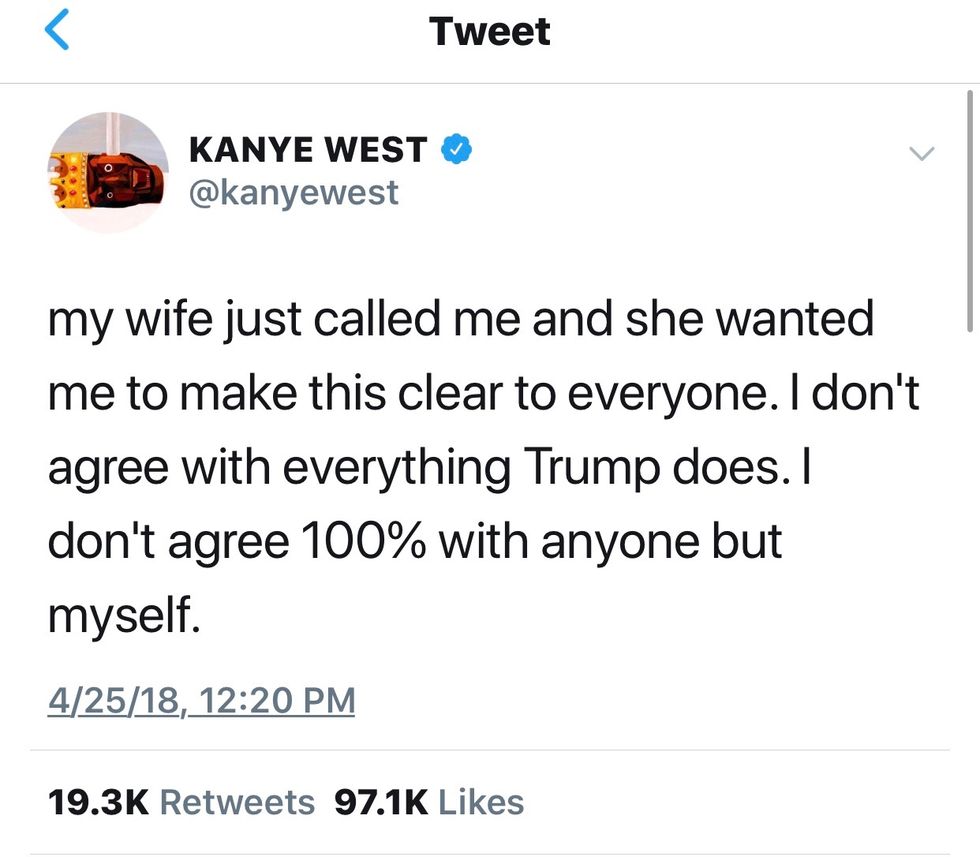 3. Love is all you need.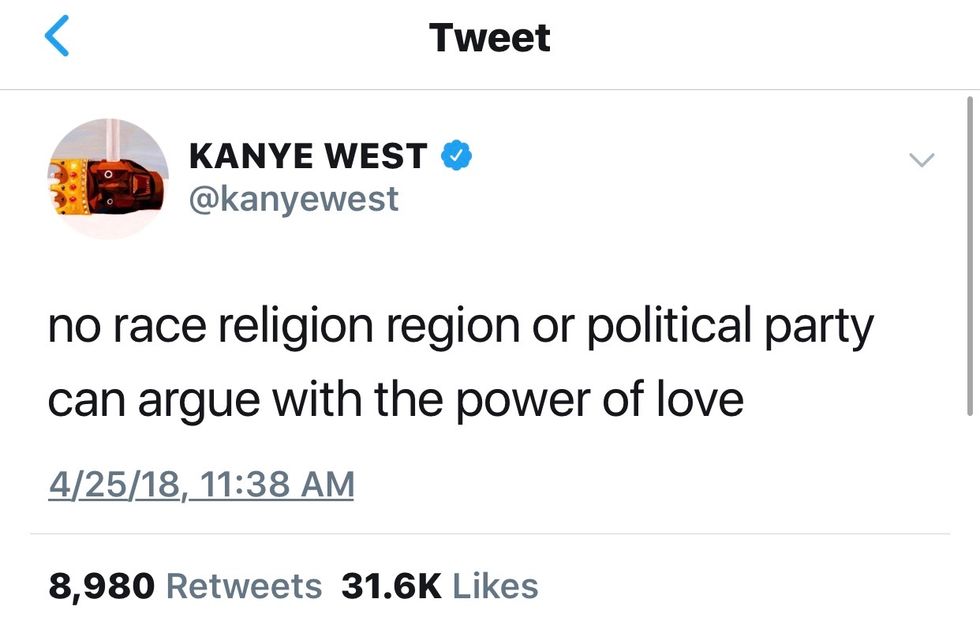 4. You are free to think how you want.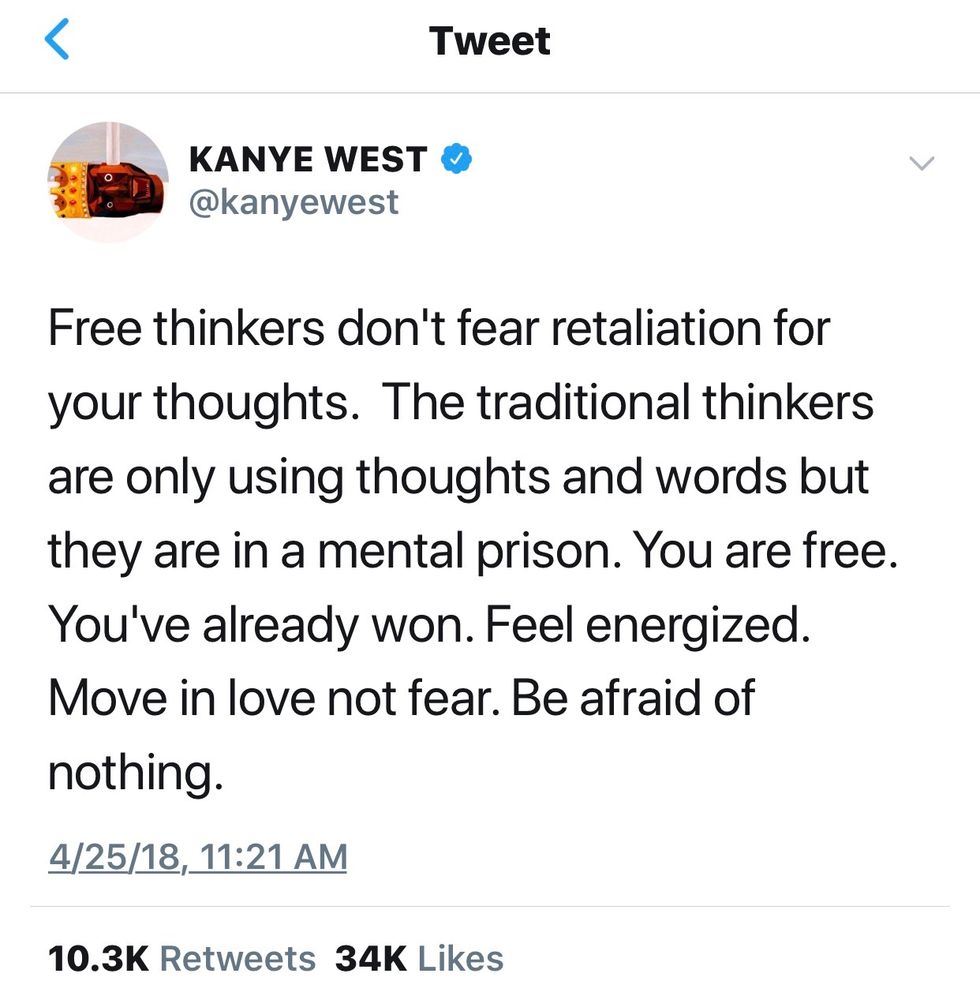 5. Love is all you need, part 2

6. You are always learning.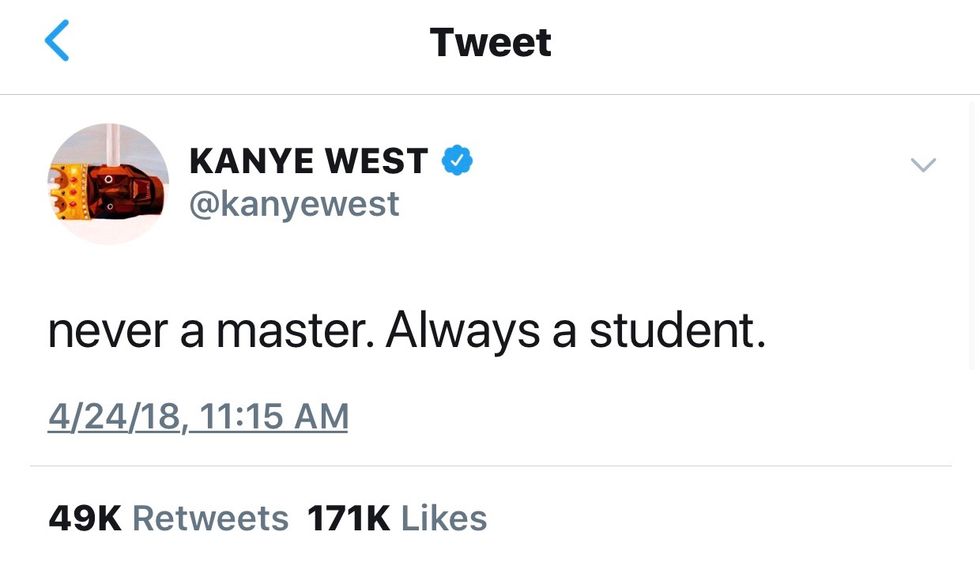 7. Greatness is always misunderstood.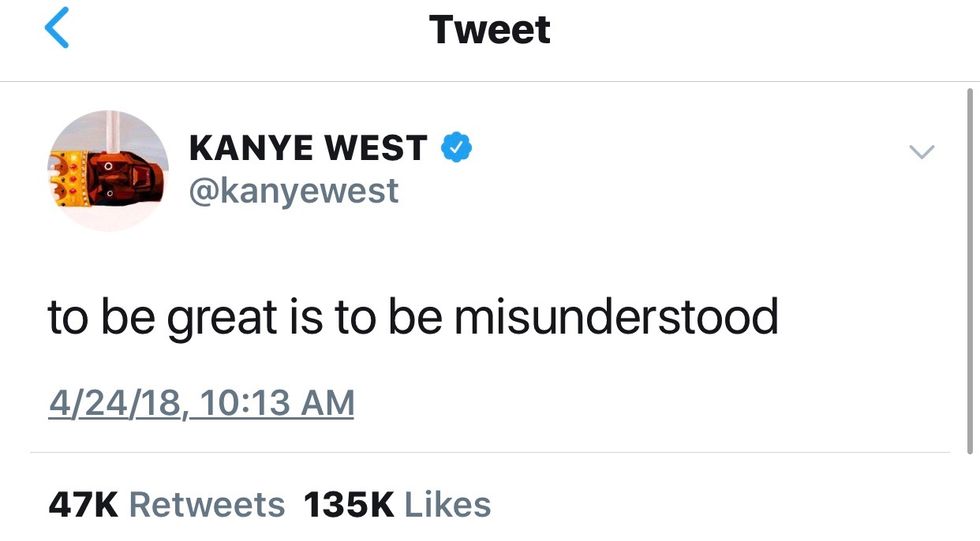 8. Emojis make it better.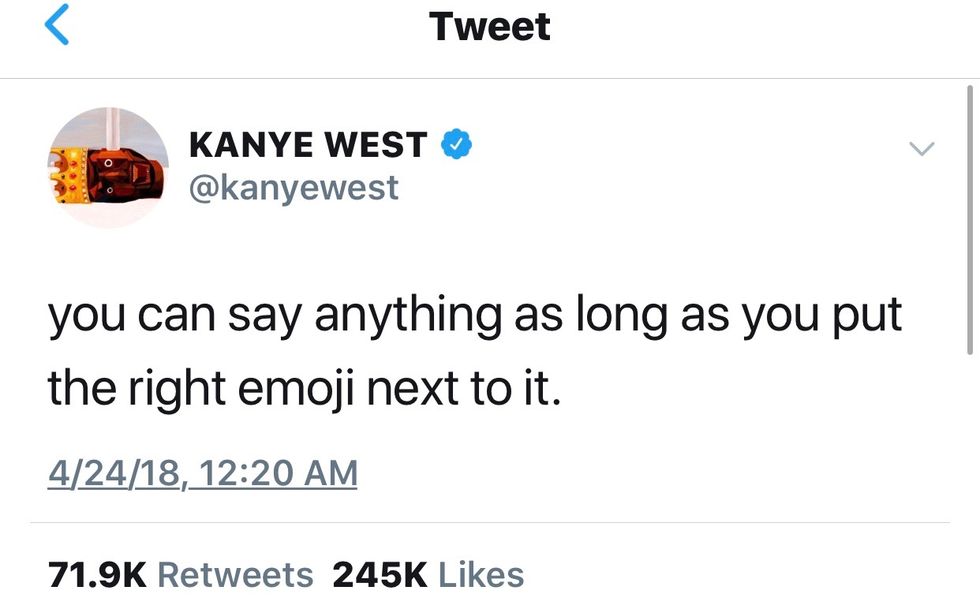 9. Be your biggest fan.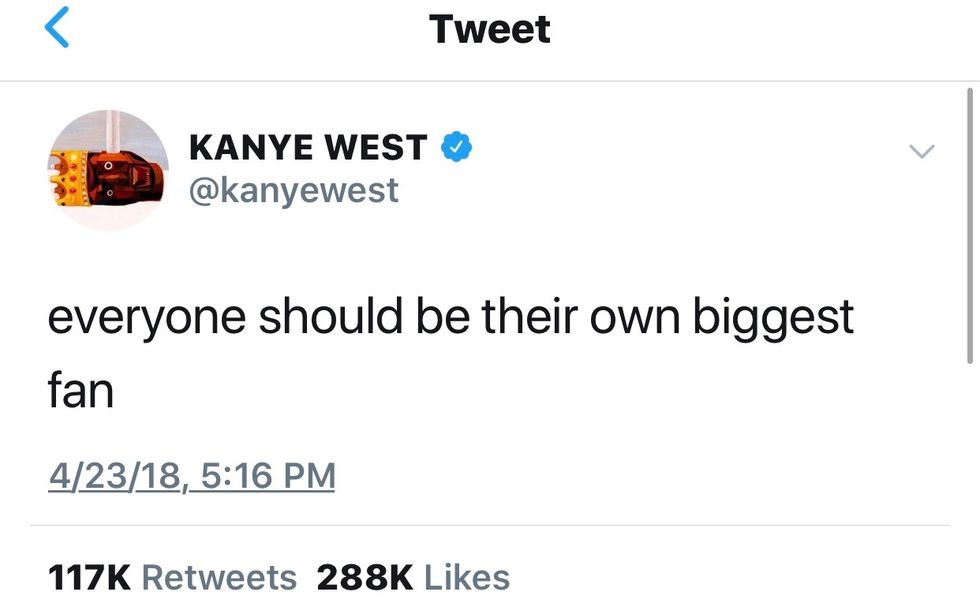 10. In times of change, be a free thinker.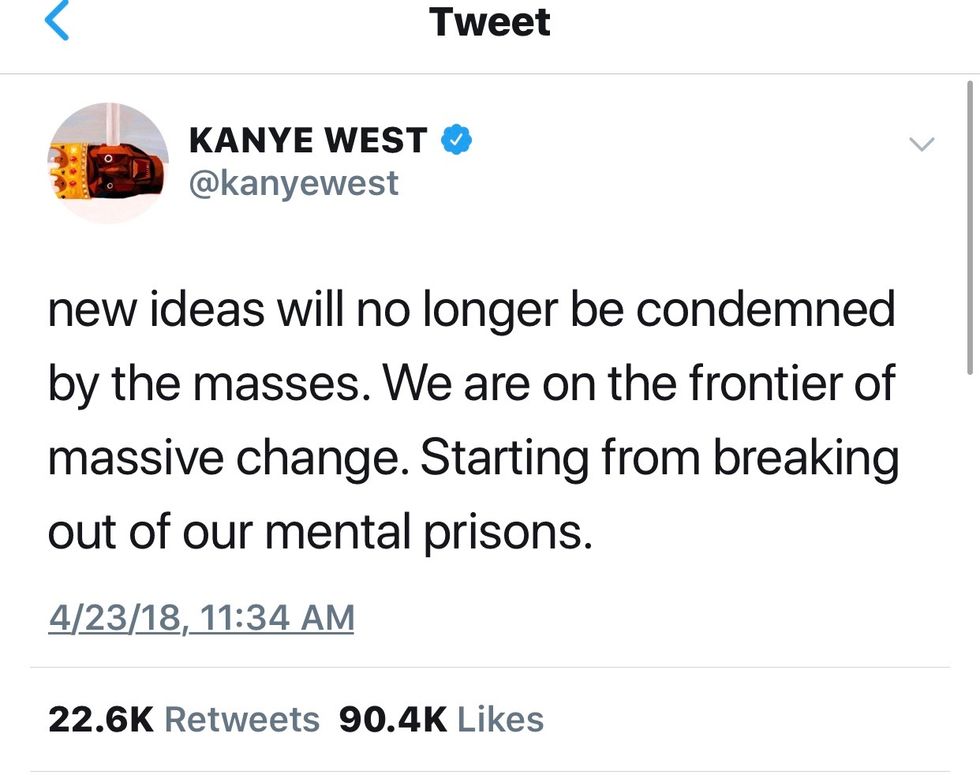 11. Letting go of the past is for the best.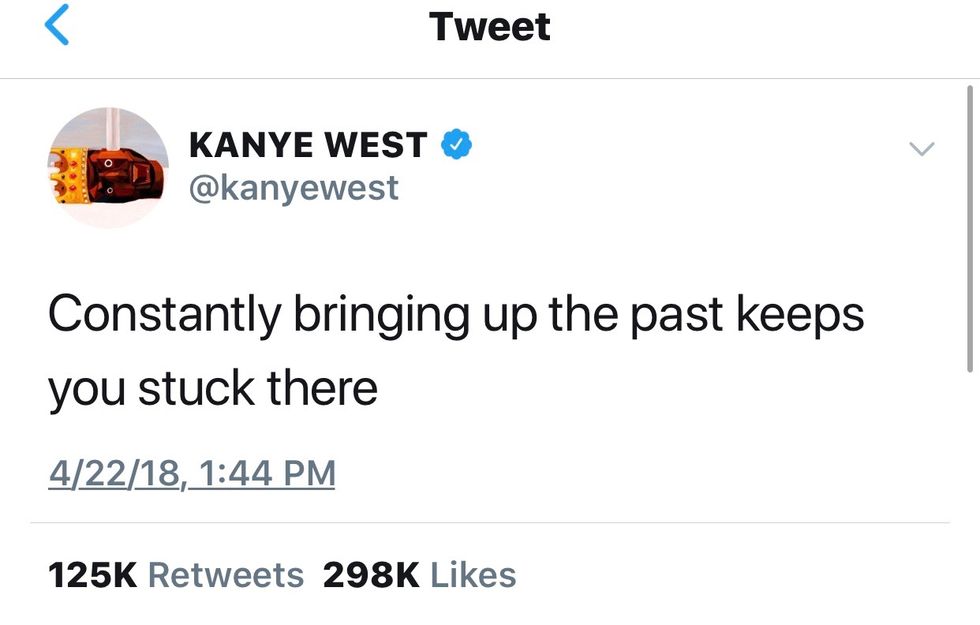 12. Nothing is perfect, question it all.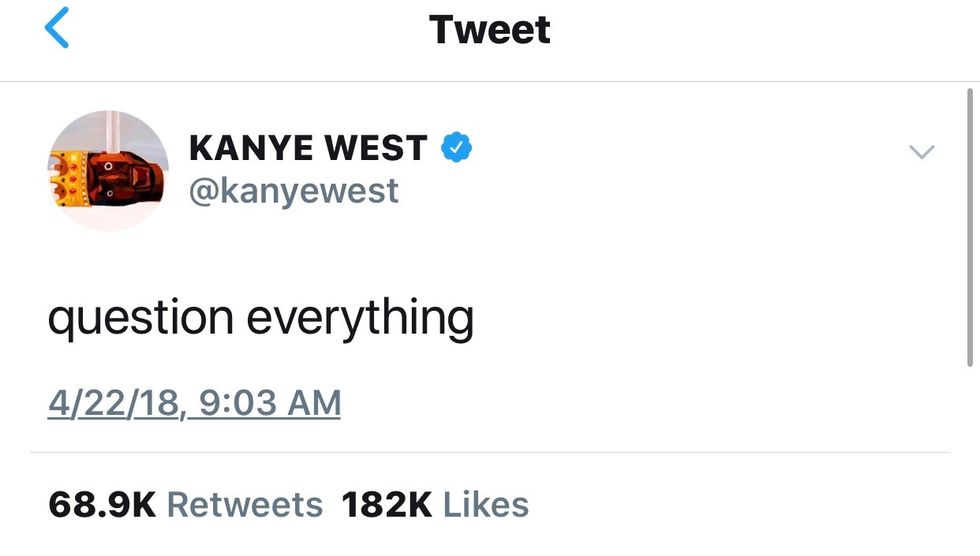 13. Don't be afraid to be who you are.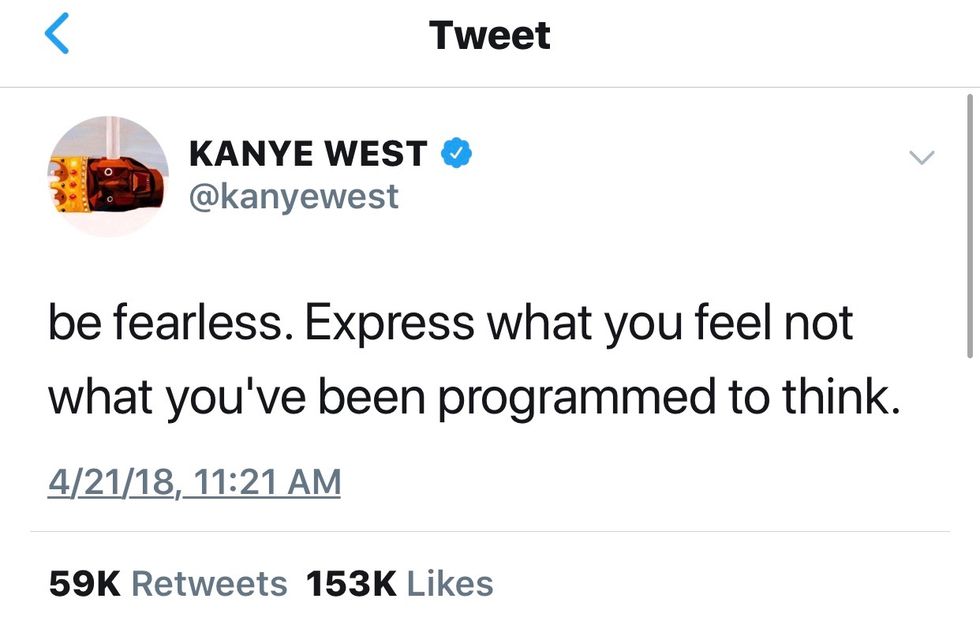 14. Be spontaneous in life.

15. Be who you want to be.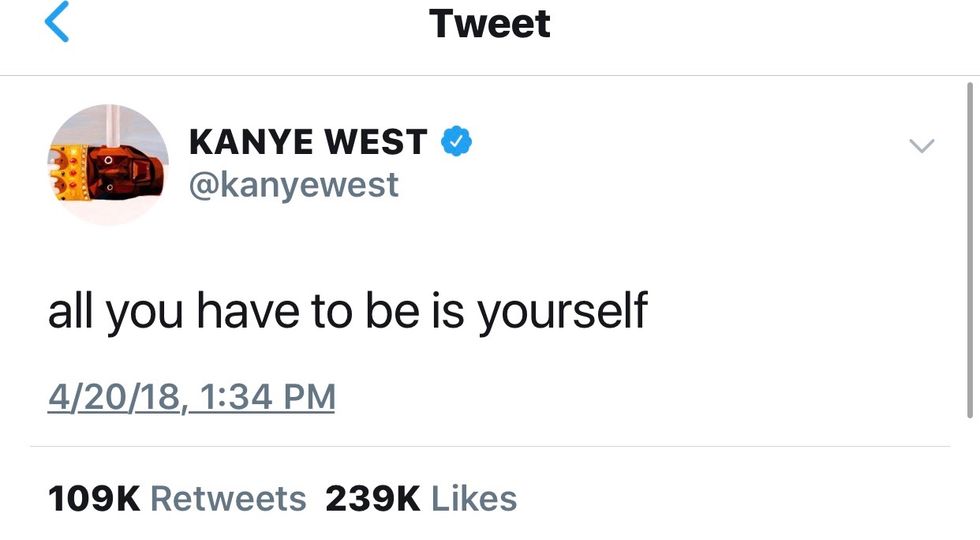 16. All things are beautiful.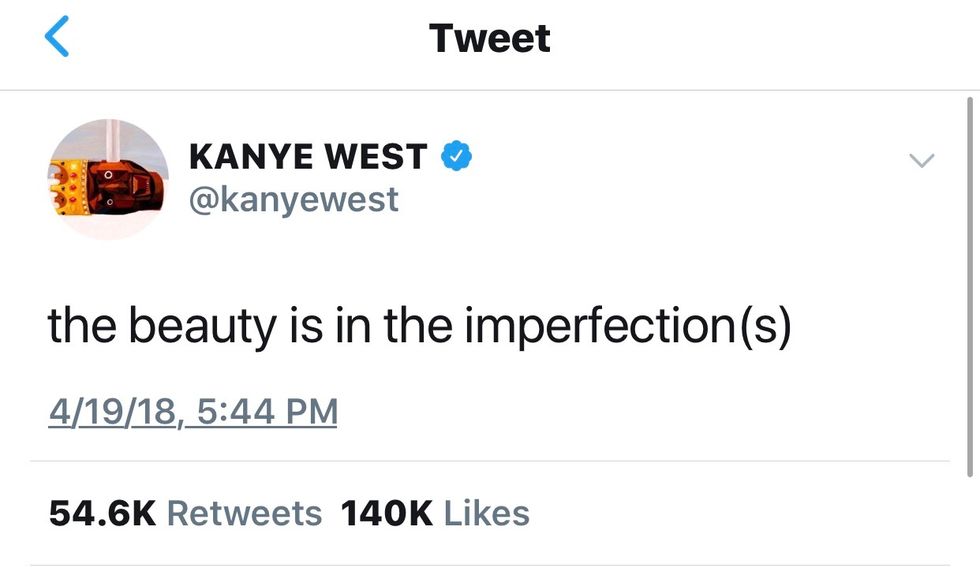 17. Treat people with kindness.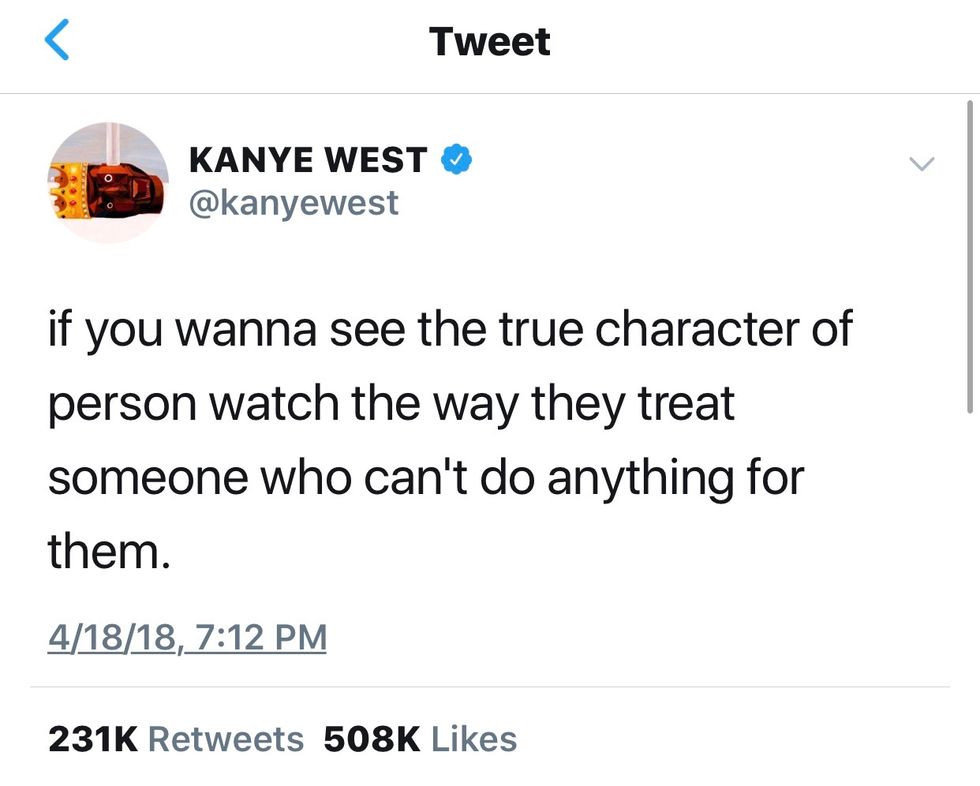 18. Be as authentic as you can be.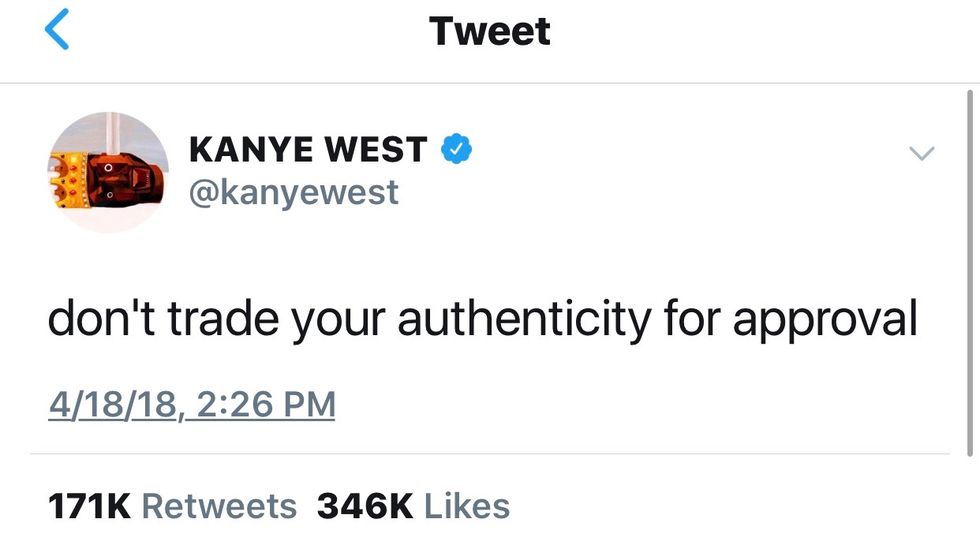 19. Don't lie. Just don't.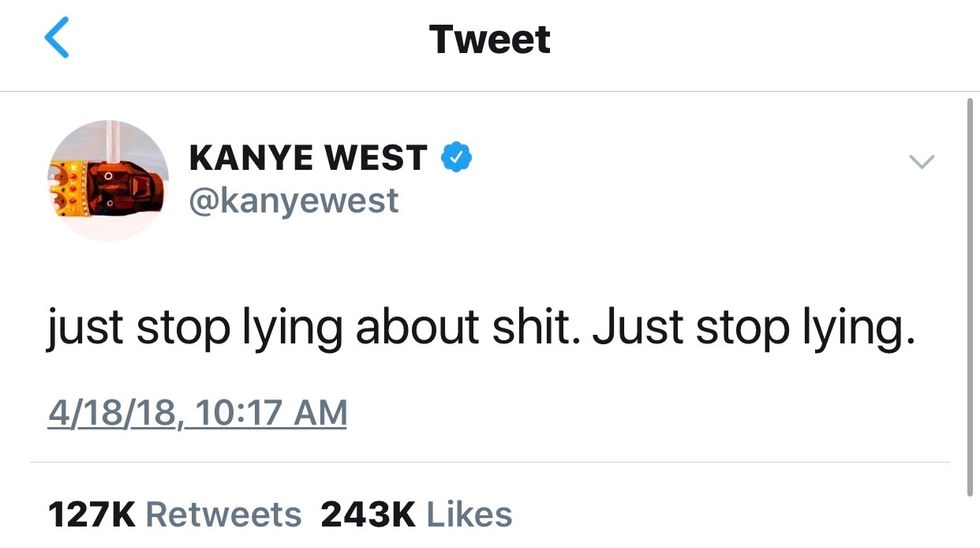 20. Follow yourself and what you feel.