Aidan Carberry, senior at the University of Southern California Glorya Kaufman School of Dance has already had an exceptional dance career. Carberry a member of Miniotics Dance Crew, based in Los Angeles has been featured on national television on World of Dance. In addition to upcoming projects, Carberry had the opportunity to assist, Los Angeles based, nationally acclaimed, choreographer Emma Portner who sent a work on performance company, Hubbard Street Dance Chicago in 2018.
During this time Carberry shared how he was able to fully contribute to the work and even set the beginning phrase work during her first week in residence. When asked to compare his experience there to when resident choreographers teach at Kaufman, he says, "It is similar to here. They are all eager to learn and grow. Everyone is digging in".
He also explained the challenges of producing a work for a company instead of creating work for the fun of it, which is how he and Portner usually work. Although the work "weirdly did not feel as free as [he] thought," the responsibility of producing a evening-length work was still very scintillating for Carberry, Portner, and the dancers involved. The process included creating dance phrases, deconstructing them, and reconfiguring on the dancers in the professional company. He said that it was also interesting to collaborate with the dancers involved given his background in animation and Portner's equally fast paced and intricate movement. The two had to rethink many ideas to set choreography on dancers with classical ballet backgrounds who look beautiful moving slowly and making shapes in space.
Carberry also developed his brand in 2018 with Jordan Johnson to create their own artistic collaboration, JA Collective (pronounced "jaw"). When asked to describe the collective, Johnson replied: "JA is a brand birthed out of our friendship… and out of making choreography on our own". They both continued to mention that JA was created before 2018. When they took a picture together, choreographed together, danced together, etc. it was called "JA". Now the company placed 2nd at the national choreographic competition Ace Awards in New York City and even produced their first show in Los Angeles in December of 2018.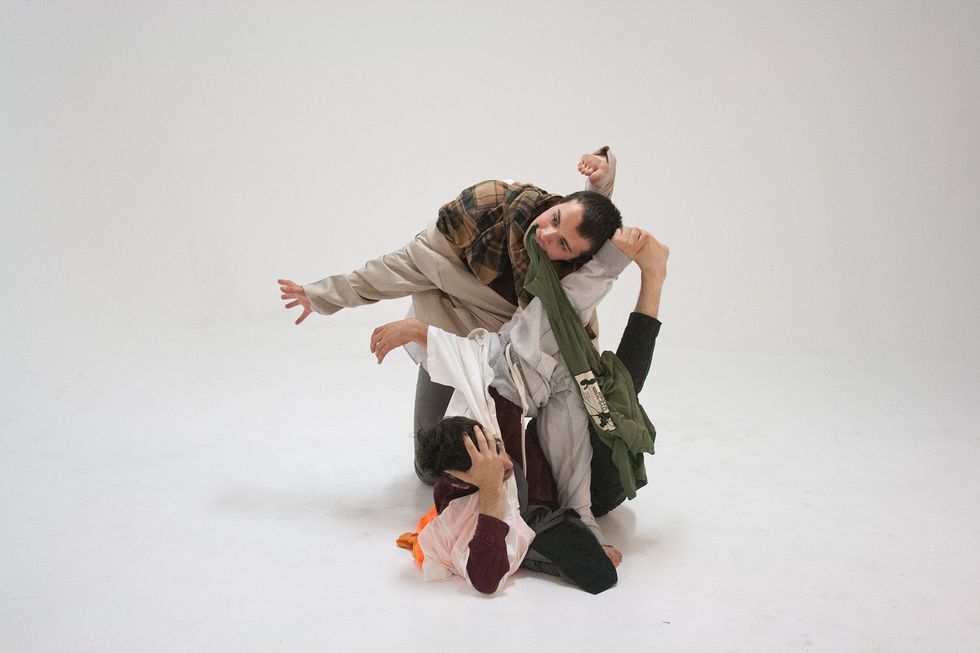 Dancers: Jordan Johnson and Aidan CarberryPhoto by: Celine Kiner
This show required them to be pushed not only as artists but in administrative ways as well. Their work, described by some as "puzzle dancing," encompasses intricate and musical movement based in animation, tutting, and contemporary dance. Their performance in 2018 encompassed original works by the JA Collective in addition to local professionals such as d Sabela Grimes, Jermaine Spivey, Micaela Taylor, and others. After selling out the LA Dance Project Space, the two say, "it was getting serious much faster than they had anticipated".
As the collective prepares work to premier at the Joyce Theater in New York with the senior and junior dancers at USC in February, they also have exciting performances already scheduled for 2019. The JA Collective has upcoming performances at the Odyssey Theatre in Los Angeles on January 25th - 27th where they are responsible for 30 minutes of work prior to a performance by Micaela Taylor, of the TL Collective.
Another exciting plan for 2019 is for the collective to perform on tour with indie pop Christian band half•alive on their national and international tour including Toronto, Chicago, Arizona, Los Angeles, San Francisco, Berlin, Paris, and London. They are excited to build a relationship with this artist, hire their peers to perform, and gain mass publicity so early into the collective's creation. Five dancers from the group will also be premiering in half•alive's newest music video "Arrow!" on January 18th.
Another senior Austyn Rich from Atlanta, Georgia made his debut in the Los Angeles dance scene in 2018 as well. In July of last year, Rich was mentioned in the New York Times article, "The Los Angeles Dance Scene. Yes There Is One" (http://www.uscbreakthrough.com/#home-section). When reflecting, Rich noted that 2018 was a year when he "got what [he] wanted" and comments on how many artists were "humanizing dance and letting it evolve". His work was no different. Rich, like many other performers, showcased his movement material alongside other interests including photography, video, and fashion. Rich is even a member of the fashion brands family called "No Sesso". Knowing that "people are beginning to develop their specific tastes in dance," Rich has been working to develop his unique voice through his artistic platform.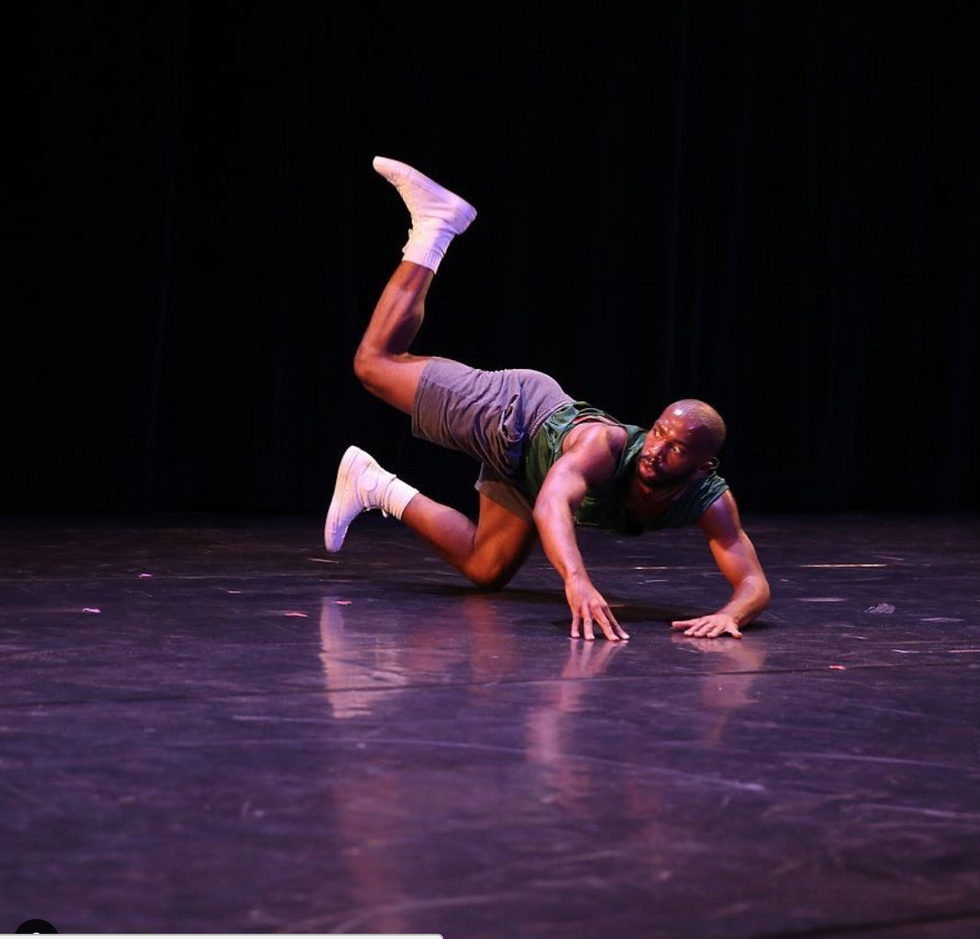 Dancer: Austyn RichPhoto by: Steve Gunther
One of Rich's highlights from 2018 was showcasing his work, "Technical Foul" at the Human Resources LA. This high intensity work takes a subject familiar to Rich: sports and connects it to violence and the labor force. He collaborated with another USC dance student, Adam Agostino to bring the work to life featuring an original and collaborative"pre-show" film on a jumbotron.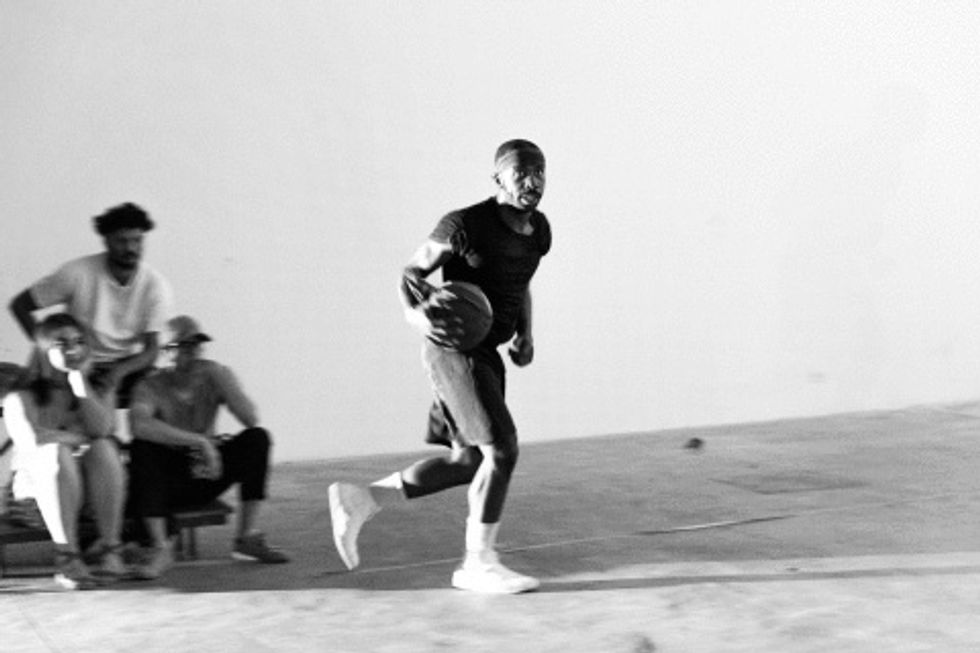 Austyn Rich performing "Technical Foul" at the REDCAT TheatrePhoto by Steve Gunther
Another work titled "10 Easy Steps to Make a Paper Airplane" was a 30-minute curated show that drew a narrative between brown countries experiencing airplanes and drones through the eyes of a child experiencing a haunting nightmare. Rich says this was a "terrifying moment because I 'lost myself'" in the movement. This work was groundbreaking for Rich because he conquered a goal he worked long for and accepted the responsibility to take the space and create a show.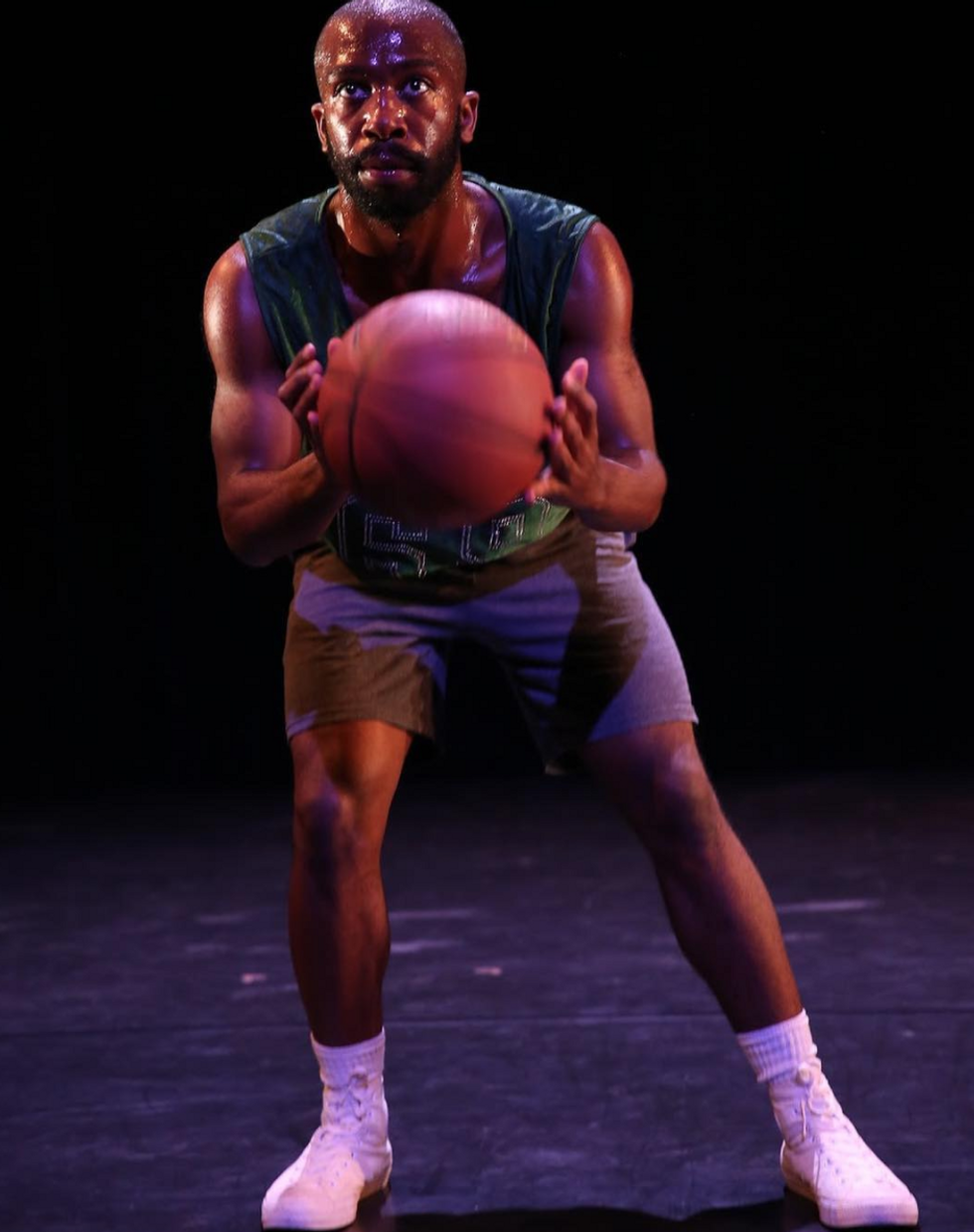 Dancer: Austyn RichPhoto by Steve Gunther
2018 was an exciting year for emerging professional artists. Young creatives are making transitions from student life into the professional dance industry. As they continue building their artistic voice and perspectives, you will want to stay updated on the lives of these three extraordinary individuals.

Tickets to the upcoming JA Collective show :
https://www.odysseytheatre.com/dance2019.php
JA Collective instagram: @ja_collective

Austyn Rich instagram: @blaqdemarco