I've been watching WWE wrestling for an embarrassingly long time. It's okay. I think it's important to keep things that you love from your childhood close to you as get older. The WWE is a business, so, naturally, they look for every opportunity to take your money. To do this, they have pay-per view specials. My favorite pay-per view special the WWE does is called the Royal Rumble. It's a huge match featuring 30 wrestlers. The match starts out with 2 wrestlers, with a new one added into the fray every 90 seconds. When a wrestler is thrown over the top rope, they are eliminated. There is no way to be disqualified (unless it's 2008 and your name is Finlay), so weapons are legal, although they aren't used very often. The winner of the match gets a championship match at Wrestlemania, which is the biggest wrestling show of the year. Every year, I like to predict which 30 wrestlers are going to be in the match and who will eventually win. This is what I'm going today. 17 of the 30 have been confirmed, so I will start with them. (Note: there is a woman's Royal Rumble match, but I'm only going to talk about the men's match. 30 wrestlers is enough to go through ... 60 would be overboard.
1. Tye Dillinger (Status: Confirmed)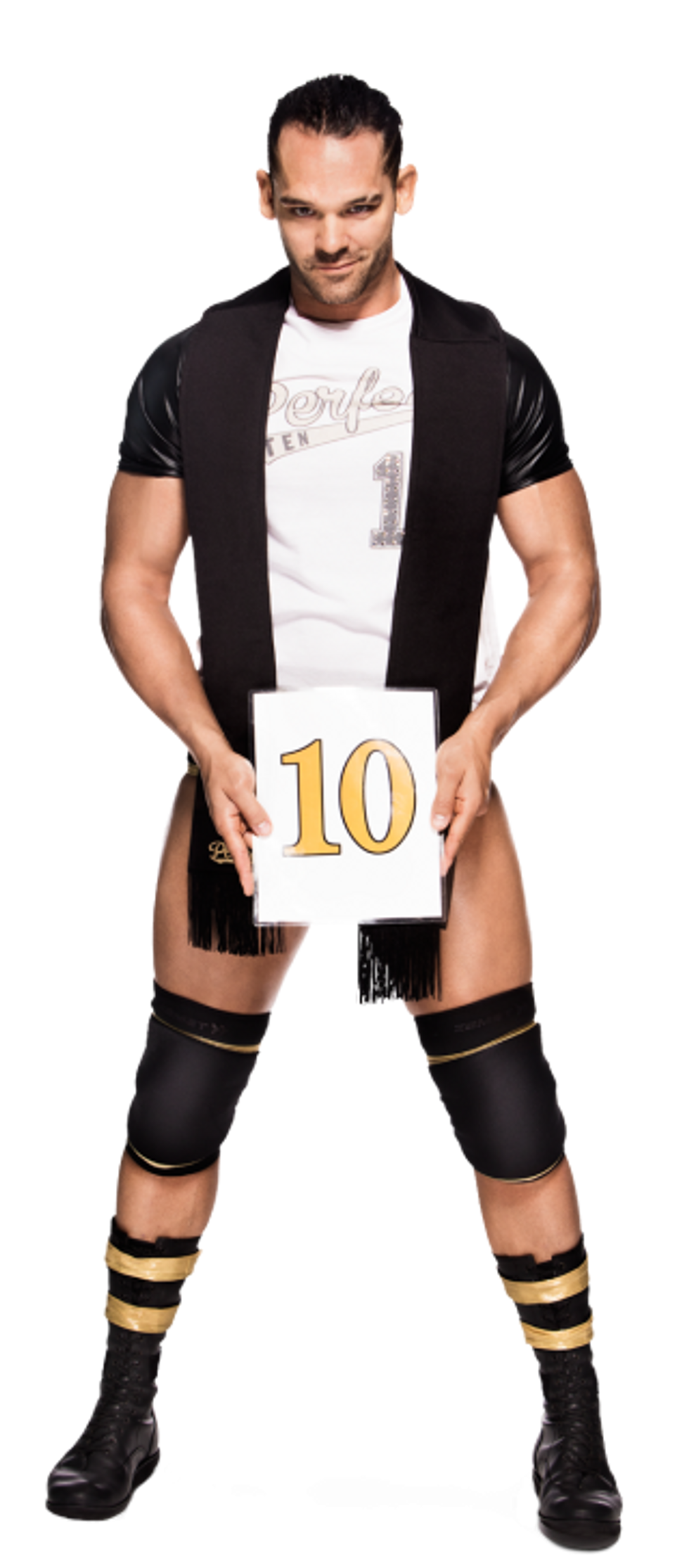 So I kind of like Tye Dillinger. I think he's a talented wrestler and his "perfect 10" gimmick is fun to watch. The problem is, he's wrestled one televised match since October. Dillinger winning the Rumble is like the Browns winning the Super Bowl. That shit's not happening.
2,3,4. The New Day (Kofi Kingston, Big E, and Xavier Woods) (Status: Confirmed)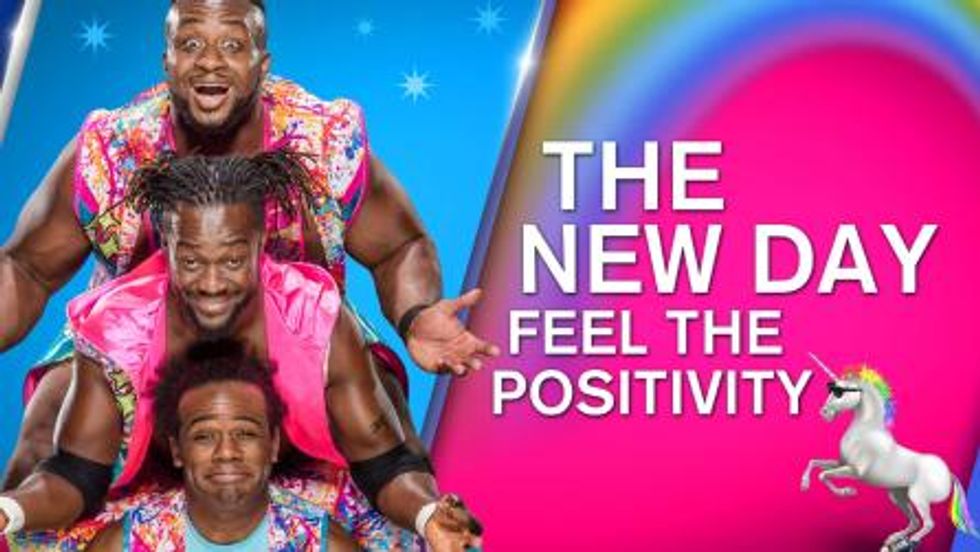 The trio known as the New Day had the longest run with the tag team championship in WWE history. They spent over a year with the tag team belts. This stat should explain why none of these three will be winning the match. Unfortunately, they need each other (at least right now ... I can see one of them making it huge one day. They are definitely a fun enough group). I'd say the WWE is more likely to turn down a chance to have the Rock to return than have a member of the New Day win the Rumble.
5. Bray Wyatt (Status: Confirmed)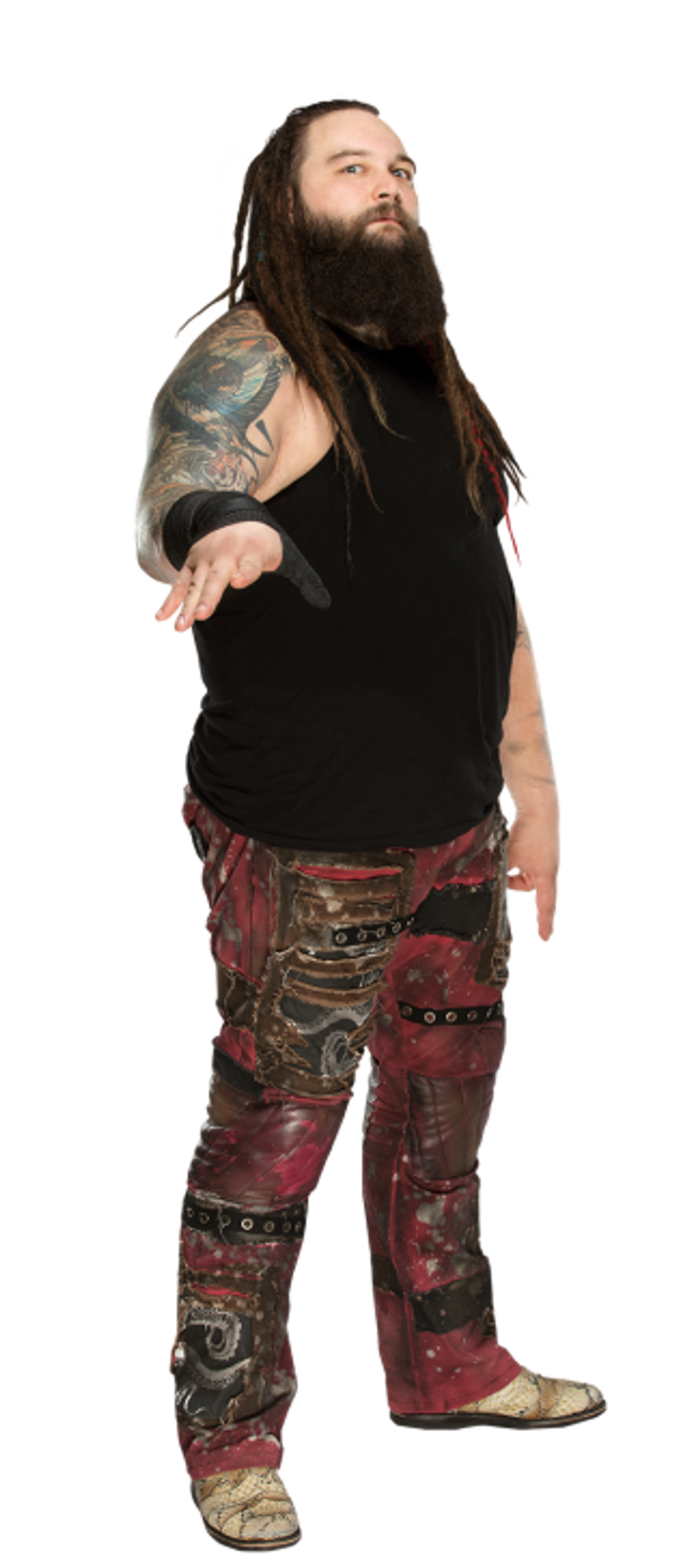 The story of Bray Wyatt is kind of sad. He has won the WWE Championship once. The reason he won the belt is so he can lose to Randy Orton, which made Randy Orton champion. The WWE doesn't see Bray Wyatt as a wrestler. They see him as a fat guy with an impressive beard. Oh well.
6. Elias (Status: confirmed)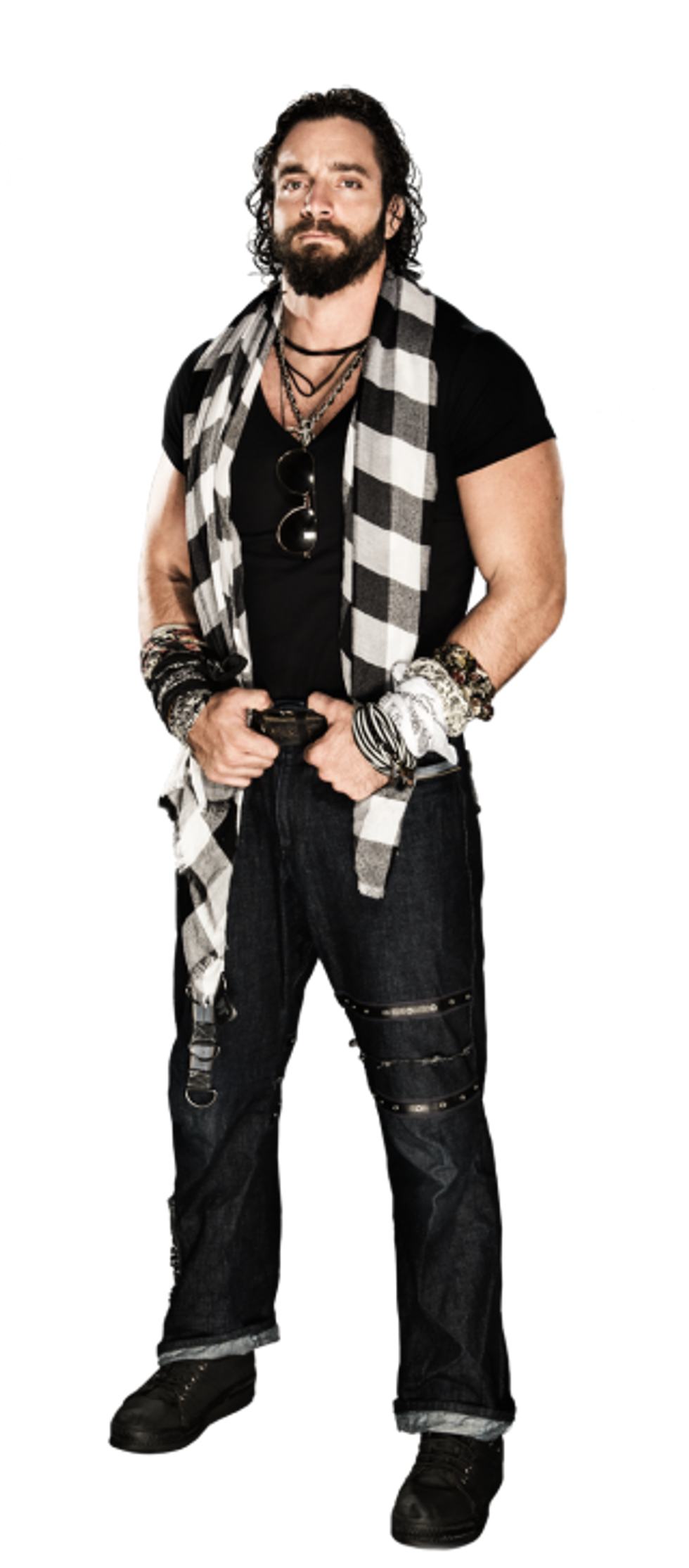 Elias is not winning the Royal Rumble. It's his first year on the main roster and he's no Brock Lesnar. That's okay though. Everything at the Rumble will work out for him. At the last episode of Monday Night Raw, he beat John Cena down with a guitar. If you hurt John Cena with a guitar, the company has bigs things planned for you.
7. Rusev (Status: confirmed)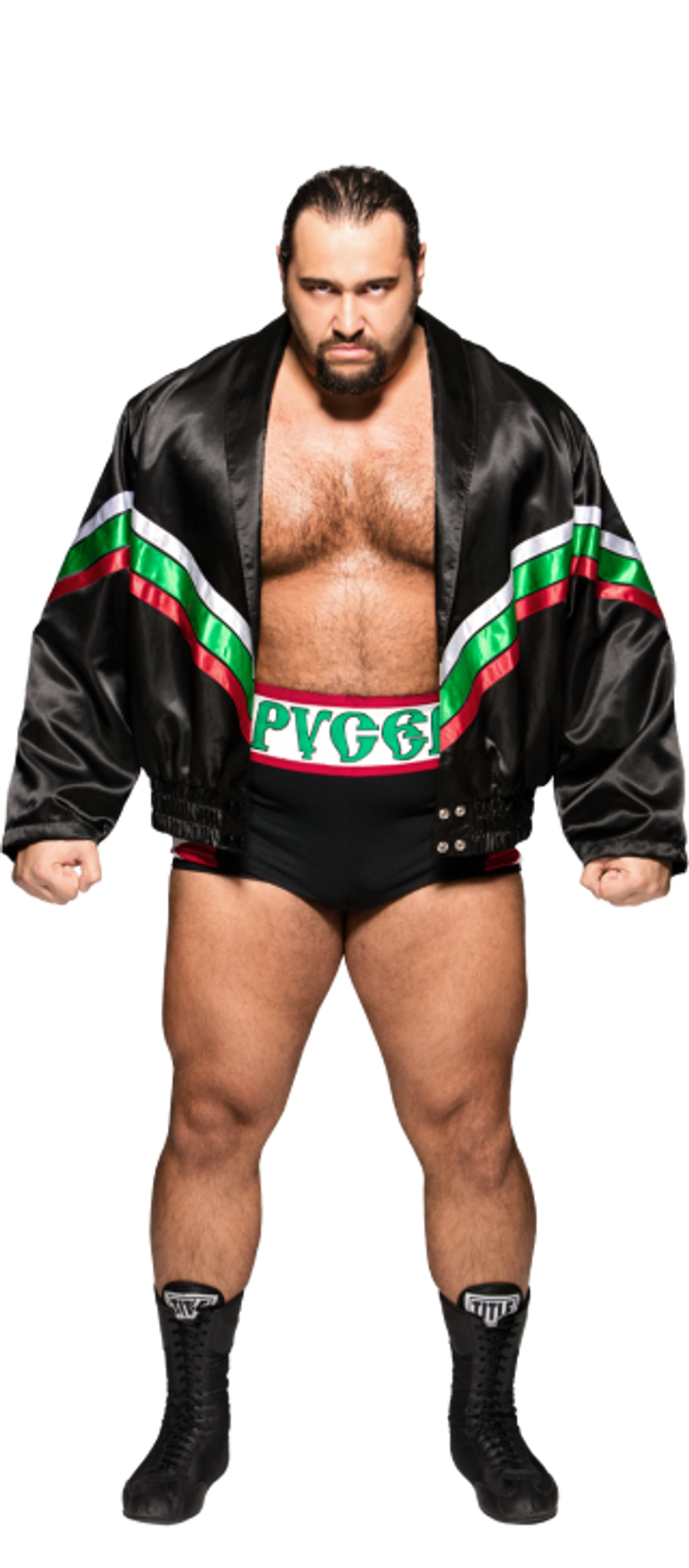 I like Rusev. He's a pretty funny guy in real life and he really does connect with the audience. You know who really doesn't like Rusev? Vince McMahon, the head of the company. Rusev used to be considered a pretty big threat, but now, he's just a guy who loses every week. It's sad, but at least he is on tv every week. That's got to mean something (it probably doesn't).
8. Aiden English (Status: Confirmed)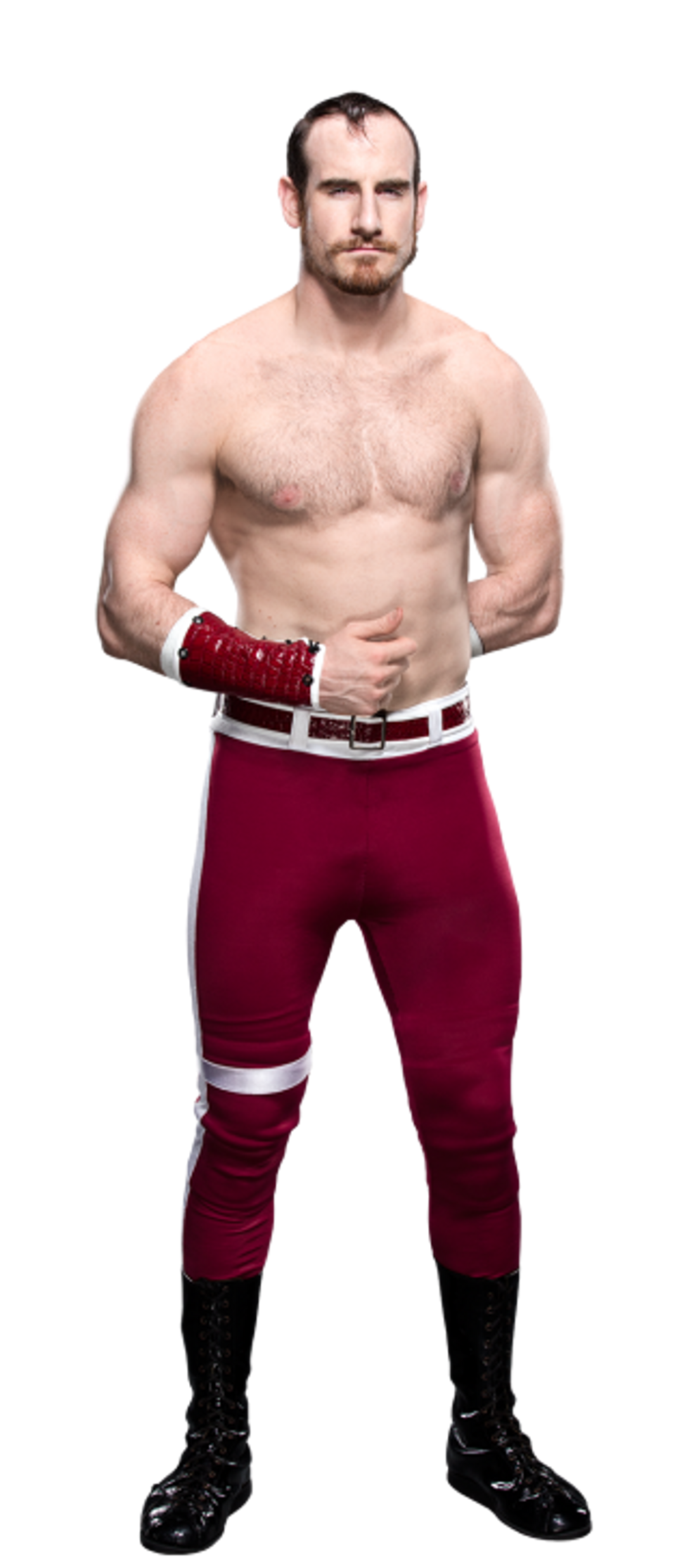 In my personal opinion, Aiden English is a lucky guy. Despite looking like a vampire who sucks at his job (ha), he's got a pretty good looking wife, and his gimmick, a singer, connected with the audience. It might just be because he's been paired with Rusev for the past couple of months, but it's ok. Everyone is cheering for him too. He's kind of like that guy that's friends with the cool guy, but he doesn't act like a jerk. Everyone likes him too.
9. Titus O'Neil (Status: Confirmed)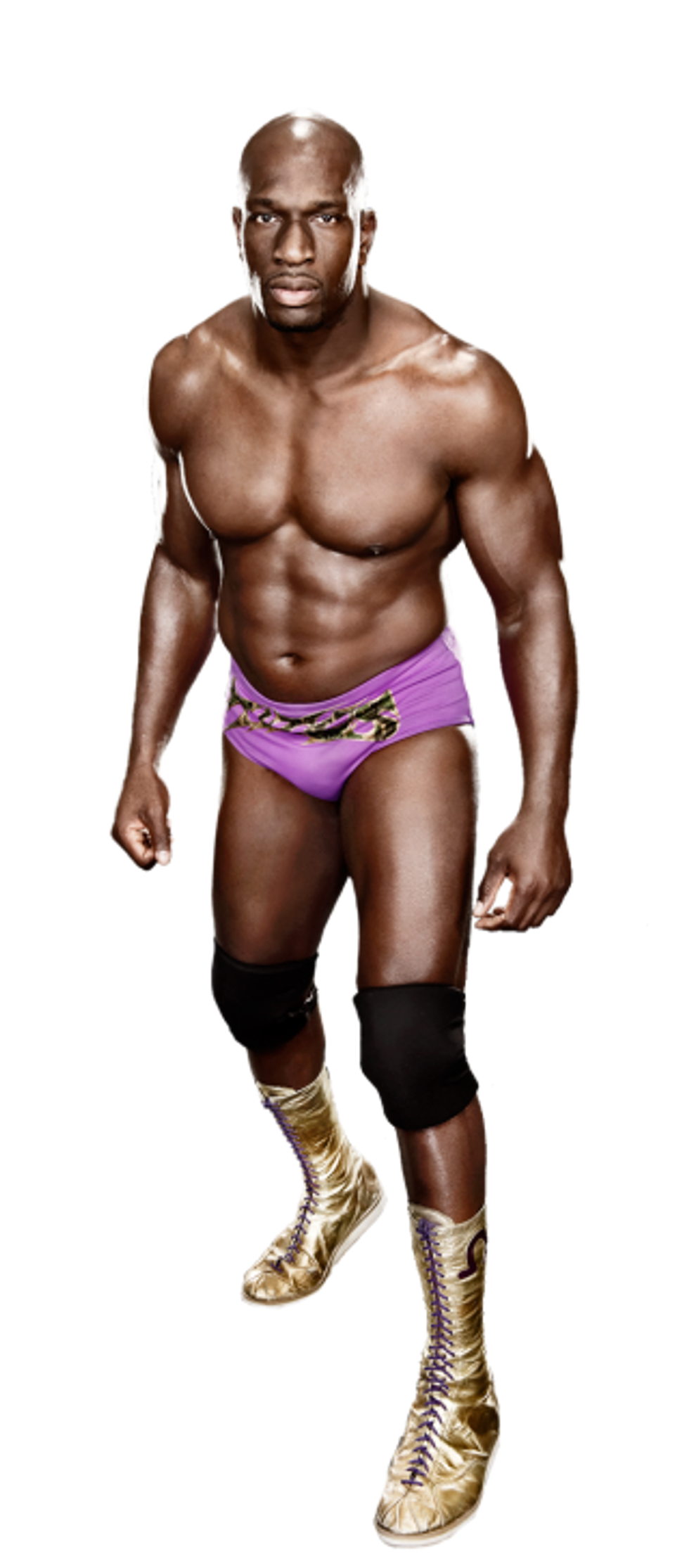 Out of all the wrestlers announced for the Royal Rumble, this one confused me the most. Titus is without a doubt a talented guy, but he's forty (which is pretty old in wrestling terms), and was recently in hot water for grabbing the boss's arm on live tv (for some reason). I think he's just in the match to be thrown out of the ring. It might not be a fun job Titus, but it's your job.
10. Apollo Crews (Status: Confirmed)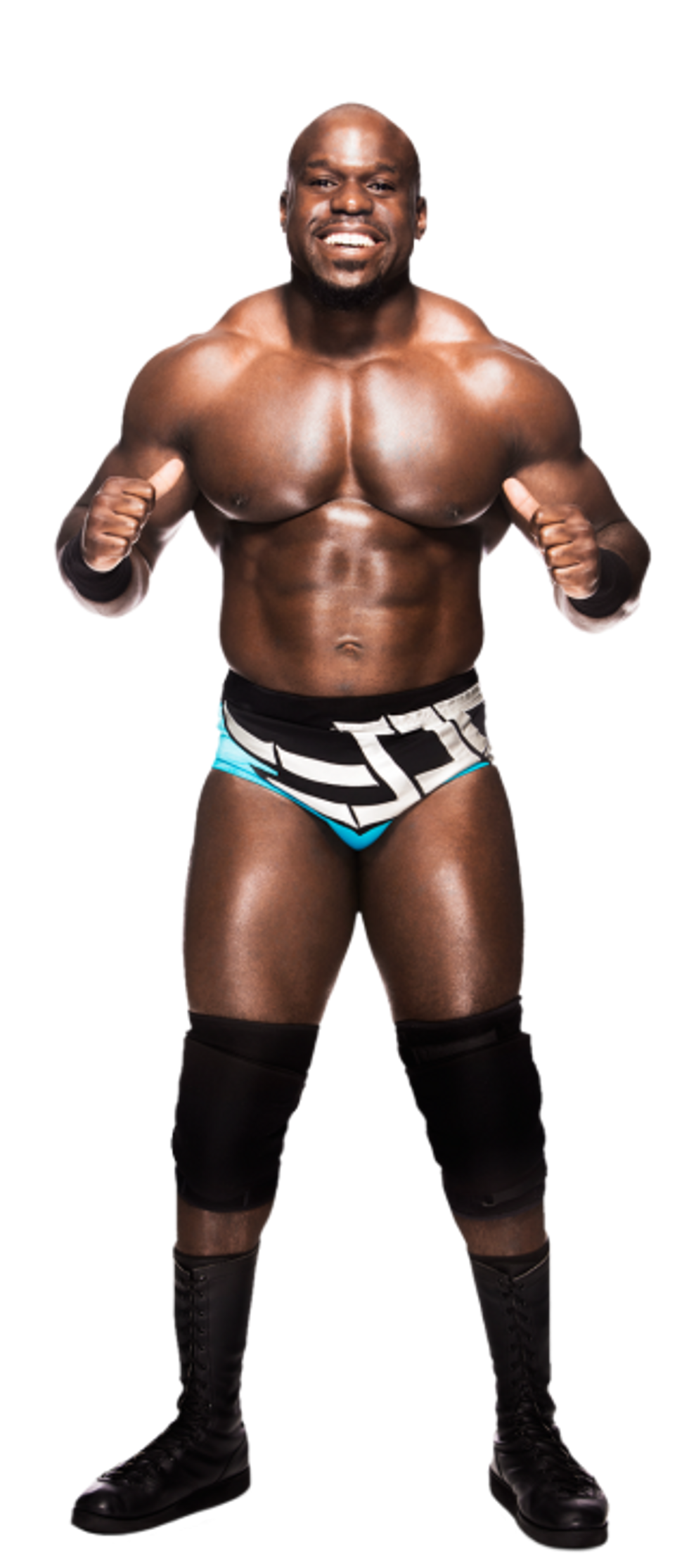 Apollo Crews is one of those wrestlers who flips a lot. It can be a lot of fun to watch him in the ring. The problem? He doesn't have a character. He smiles. That's it. So he's not interesting enough to be considered a possible winner. Sorry Apollo. There's always next year (Except for you. You're never going to win this thing).
11. The Miz (Status: Confirmed)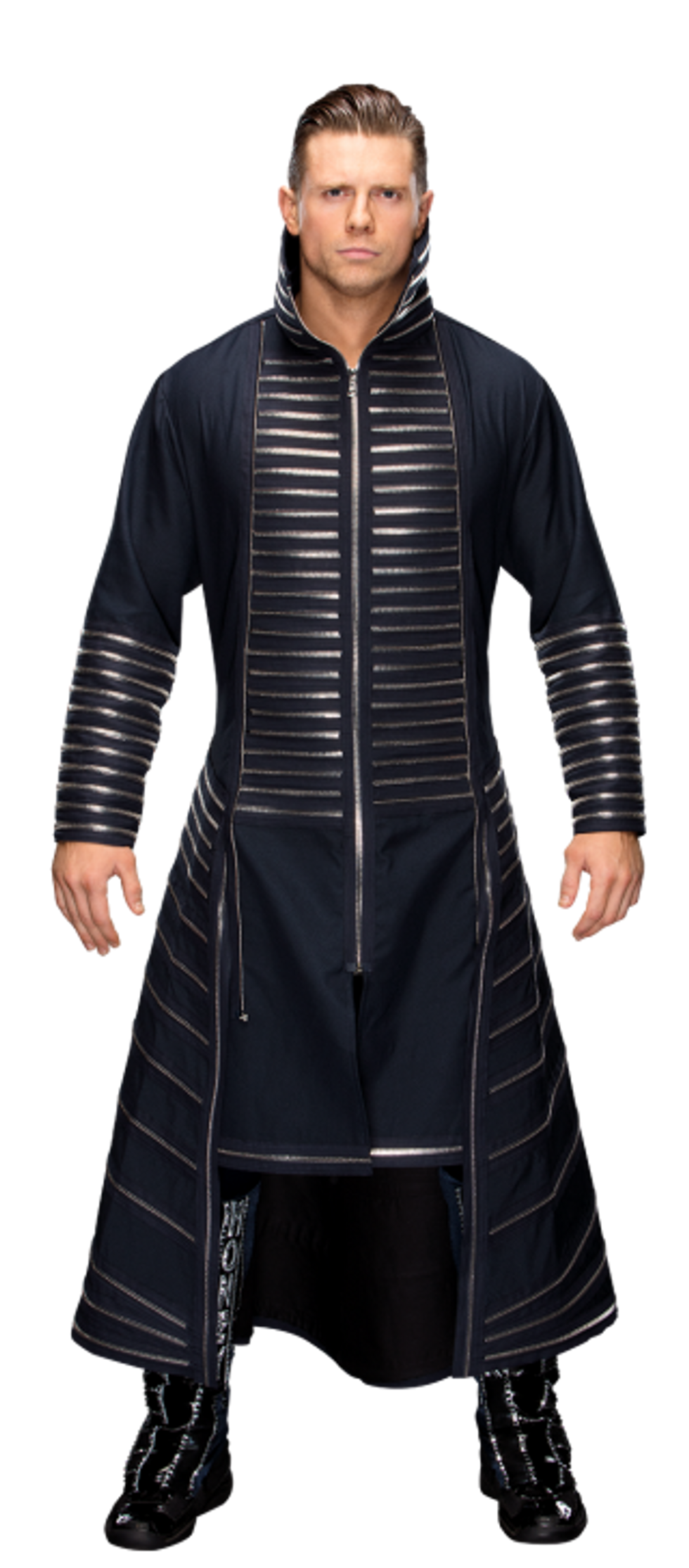 This idiot is from Cleveland, which is where I'm from, so I have to like him. That's okay though. Even though he clearly has an awful taste in coats, he's good at his job. He is currently the Intercontinental Champion, so the odds of him winning are very slim. The Miz will likely come in at an early number, stick around for awhile, and head to the back to celebrate a job well done. Fuck his coat though.
12. Baron Corbin (Status: Confirmed)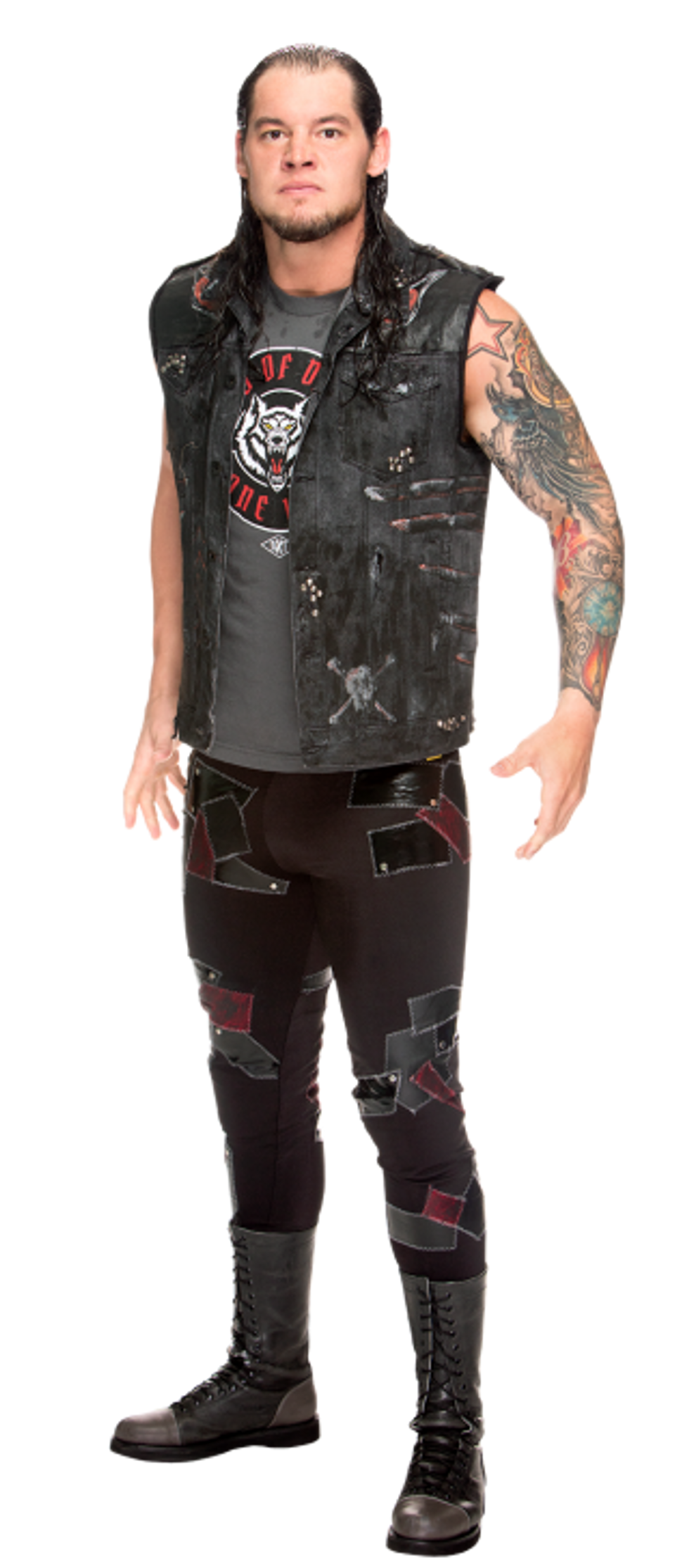 Take one look at this balding jabroni and tell me he is intimidating. He looks like a Sons of Anarchy reject. A lot of wrestling fans really don't like Corbin, and honestly, he's not as bad as they think. He's perfectly capable as a wrestler, but he just doesn't have a good look. If you look at John Cena or The Rock, they look intimidating. They look believable as a champion. Corbin doesn't really fit as a champion. He'll most likely stay for a bit and get thrown out by a big name.
13. "Woken" Matt Hardy (Status: Confirmed)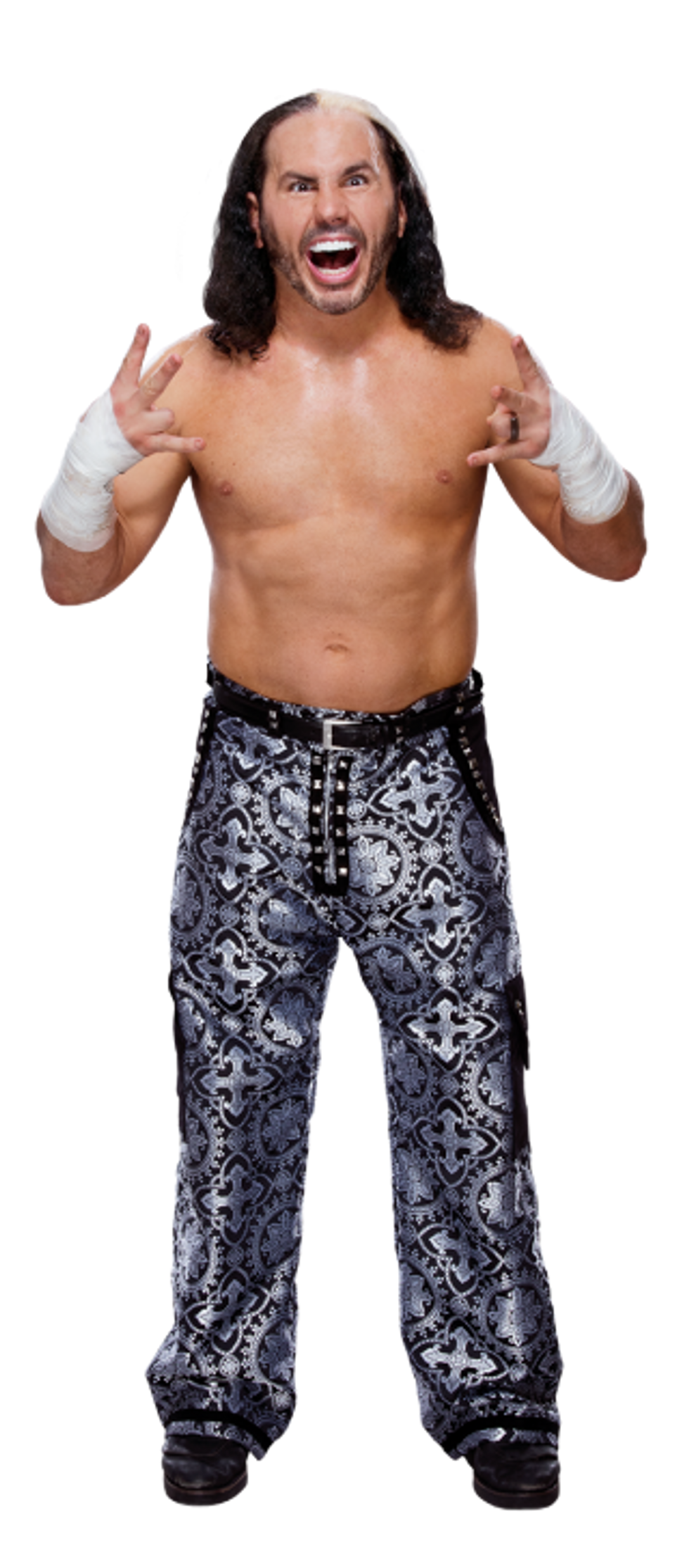 Matt Hardy went from a talented wrestler to a wrestling superstar by acting like a moron. He says he's woken (called broken anywhere besides the WWE). Matt Hardy is in his forties, but he might become a top guy in the company soon, because of his lunatic character. I don't think he's winning the Rumble though. Maybe the next one.
14, 15. The Bar (Sheamus and Cesaro) (Status: Unconfirmed)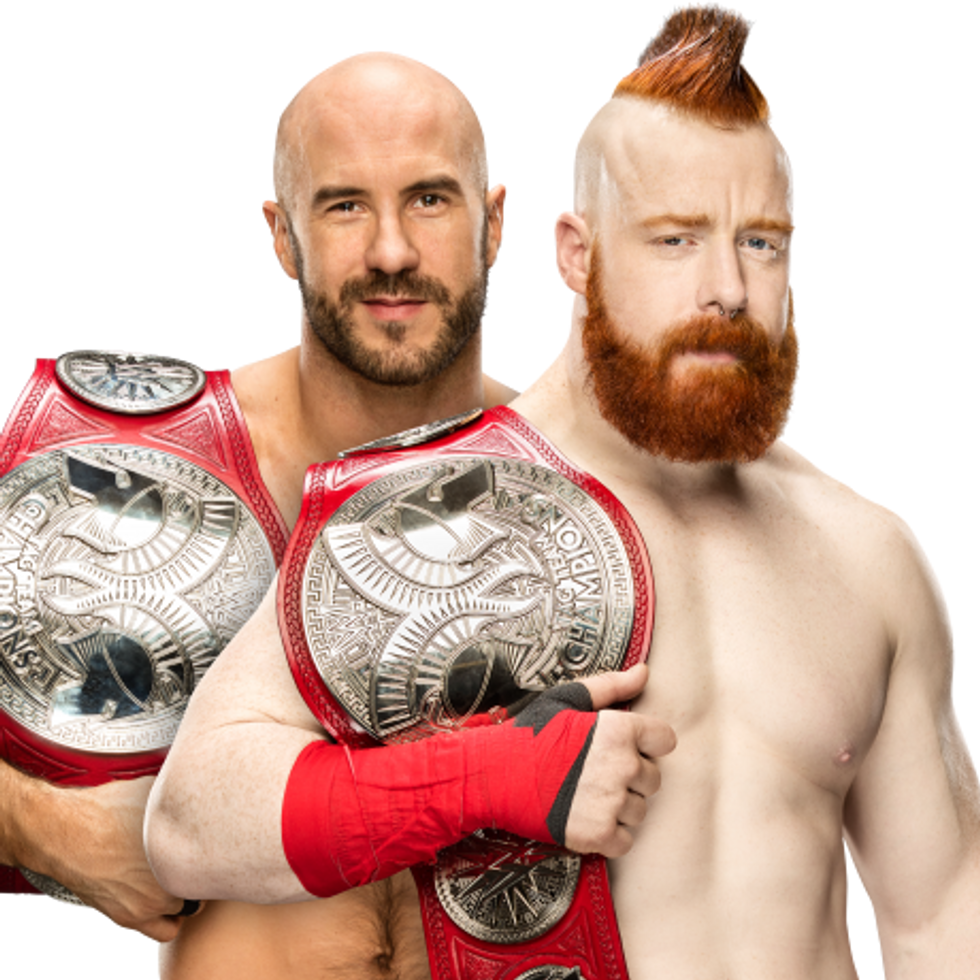 Sheamus and Cesaro are really talented, but like the New Day, they are a tag team and one won't be left behind. They are already in a match earlier in the night (facing Jason Jordan and Seth Rollins), but I wouldn't be surprised if they wrestled again. They are both talented enough to wrestle twice in one night. They'll have a solid run in the match, but they aren't winning. And Sheamus (Right) has awful hair.
16. Bobby Roode (Status: Unconfirmed)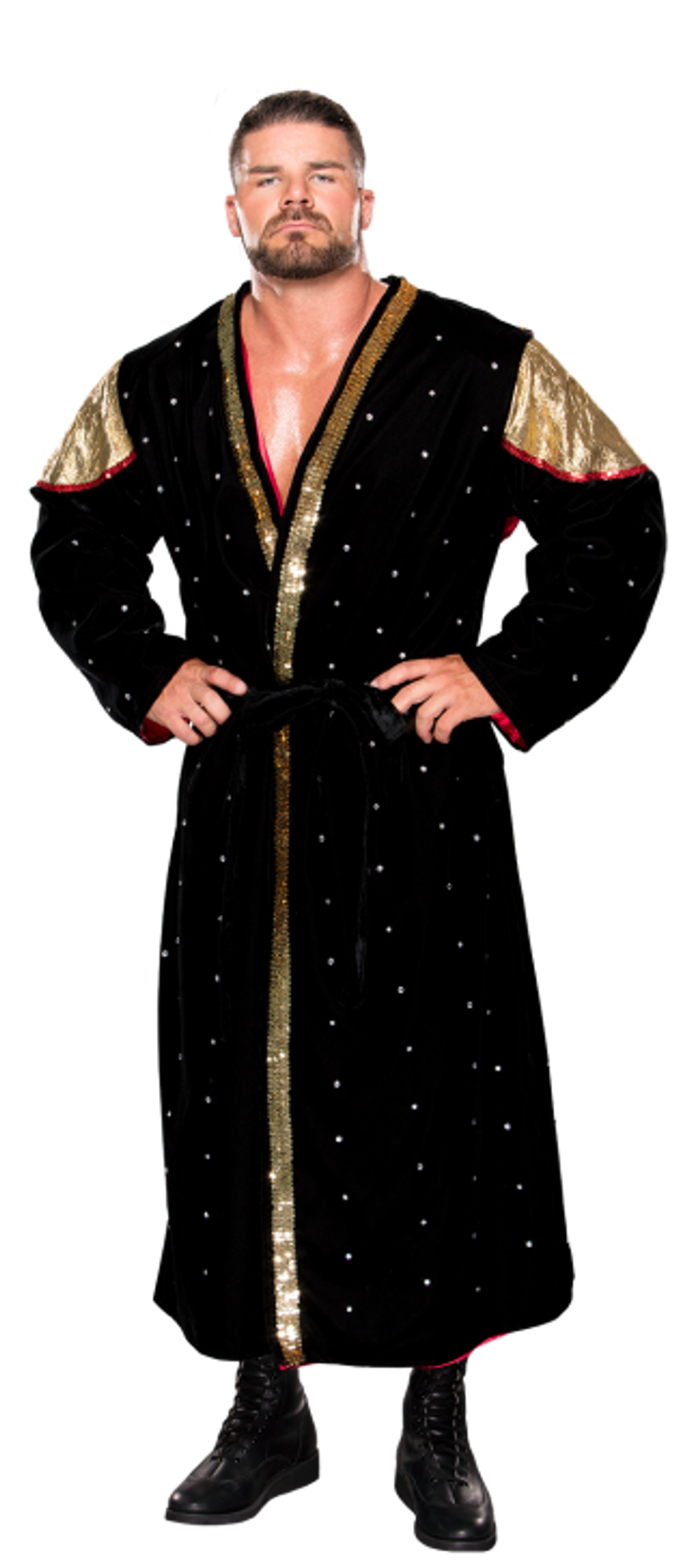 This robe-wearing Canadian is the current United States Champion. Just like The Miz, he's already a champion, so if he's in the match, there's not a good chance that he's going to win. He's going to have a pretty good run, but, like a couple other people, he'll get thrown out by a big name (I hope).
17. Jinder Mahal (Status: Unconfirmed)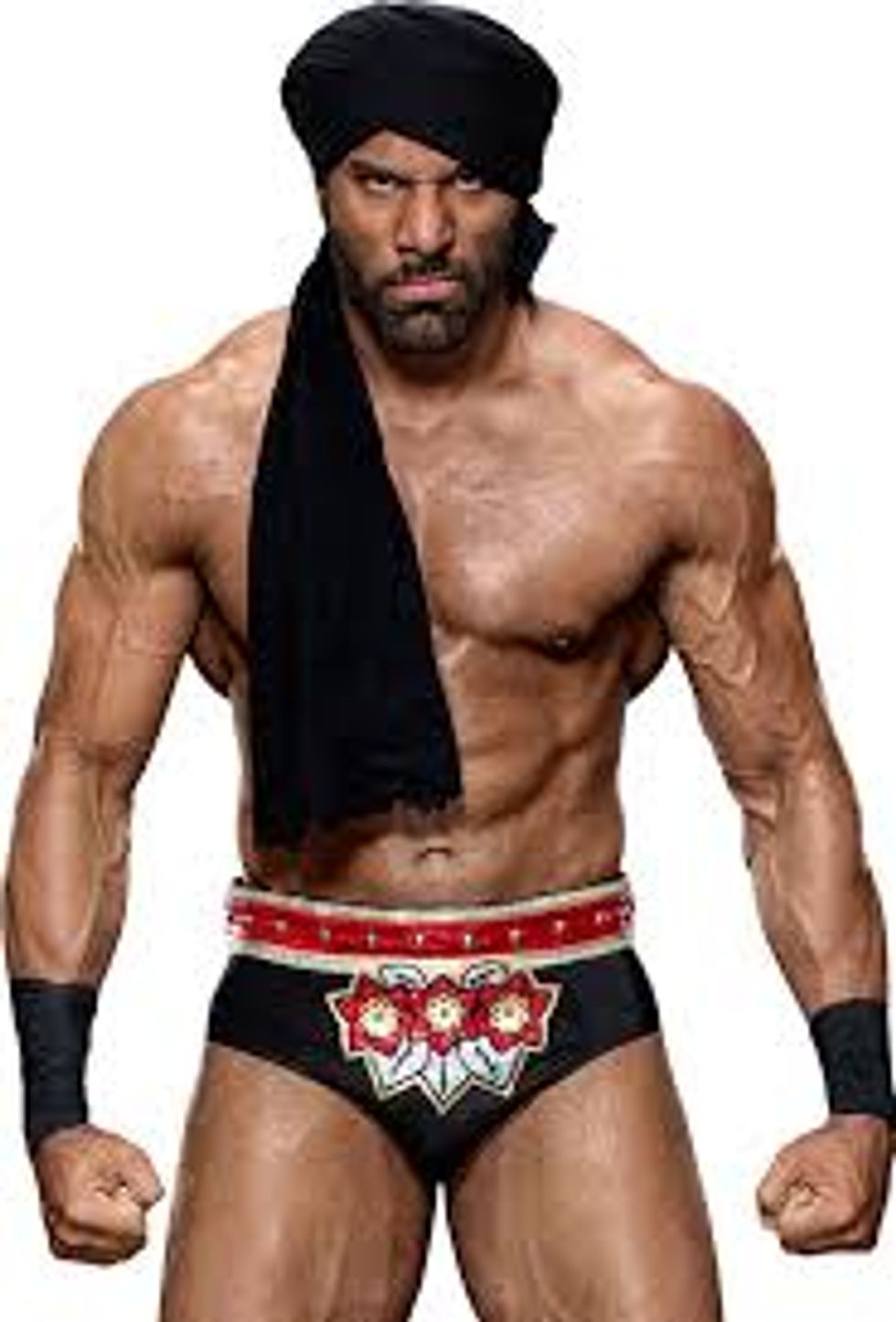 Jinder Mahal is lucky for the wrong reasons. He would never win matches, until WWE decided to do a tour in India. So, Vince McMahon (the genius he is), decided to have Mahal win two matches and ultimately won the company's top championship. It's cool that Jinder got a chance with a championship, but he only got it because he's Indian. Anyway, this guy's not winning.
18. Dolph Ziggler (Status: Unconfirmed)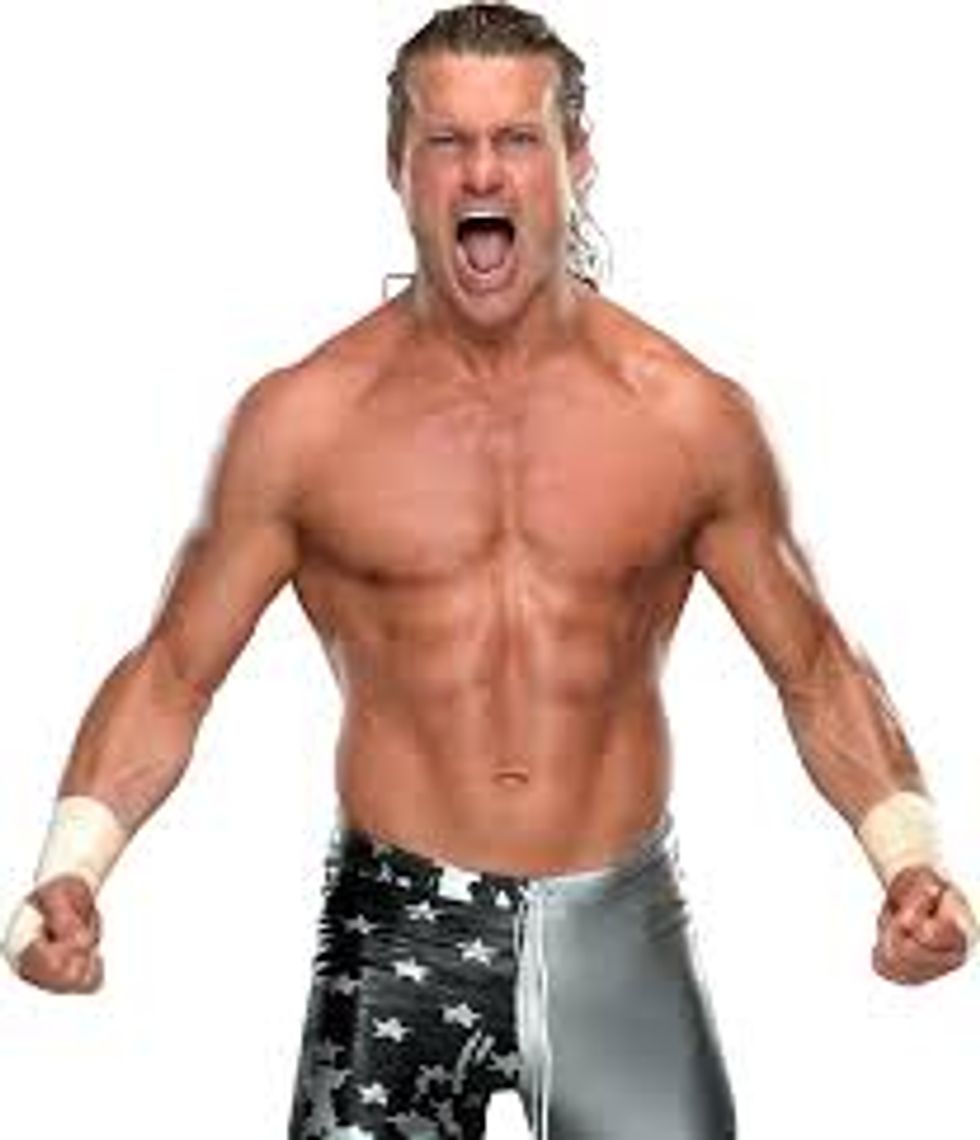 Dolph Ziggler probably should of quit the company a couple years ago. The company is always so close to giving him the belt, but then they change their mind and make him lose every match. So anyway, Ziggler loses pretty much every match in 2017, but all of a sudden wins the United States championship. Cool stuff, right? Well, the next night he just leaves the belt in the ring and walks out and hasn't been seen since. He'll come in the Rumble, everyone will be surprised, and he'll get a guy or two out before being eliminated.
19: Jason Jordan (Status: Unconfirmed)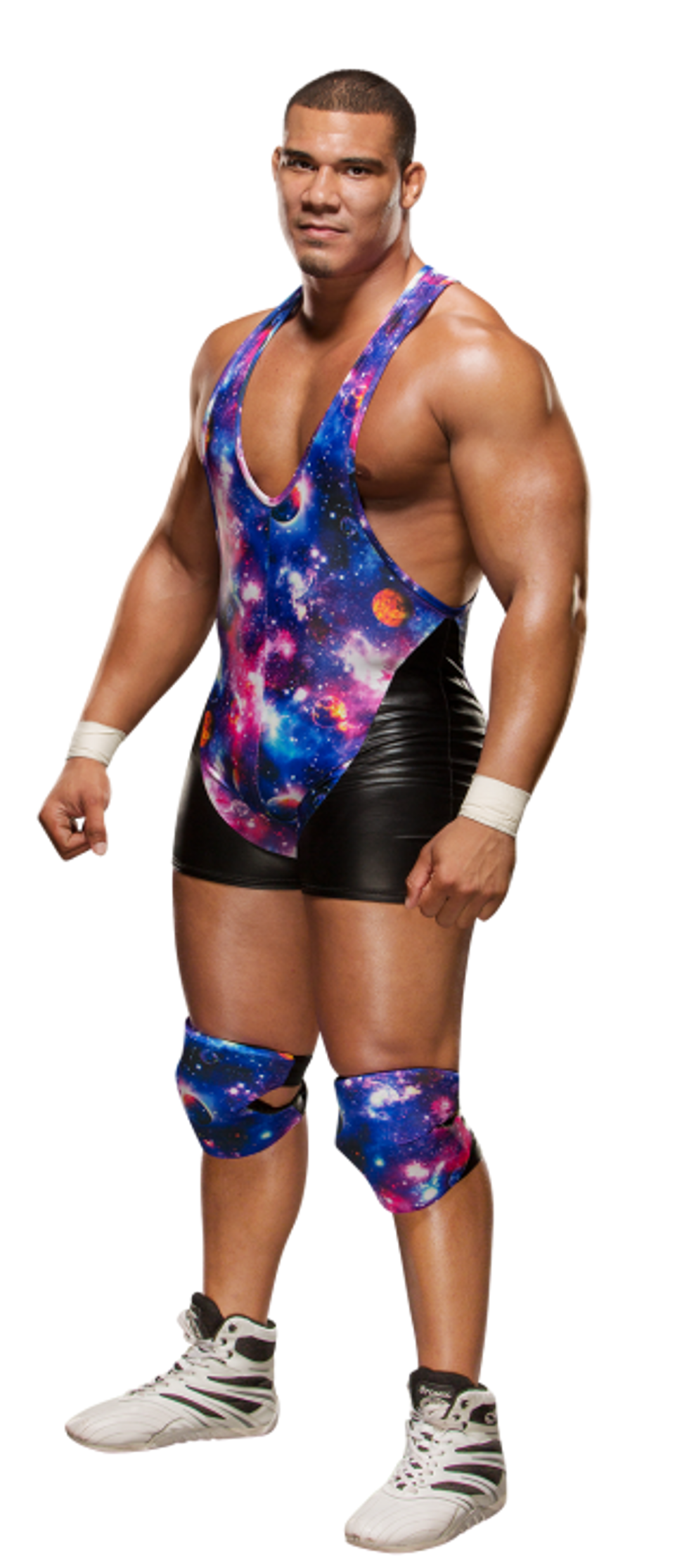 Jason Jordan is the storyline son of Kurt Angle. He really isn't ready to be the storyline son of Kurt Angle. He is wrestling a match earlier in the night, so there's a chance he might not make it into the match, but I think he will. He is slowly becoming a whiner character, which as dumb as it sounds, would be a good fit (I don't mean that in a bad way). He'll come into the match, eliminate one of his friends, and then blame them for it to continue the story.
20. Seth Rollins (Status: Unconfirmed)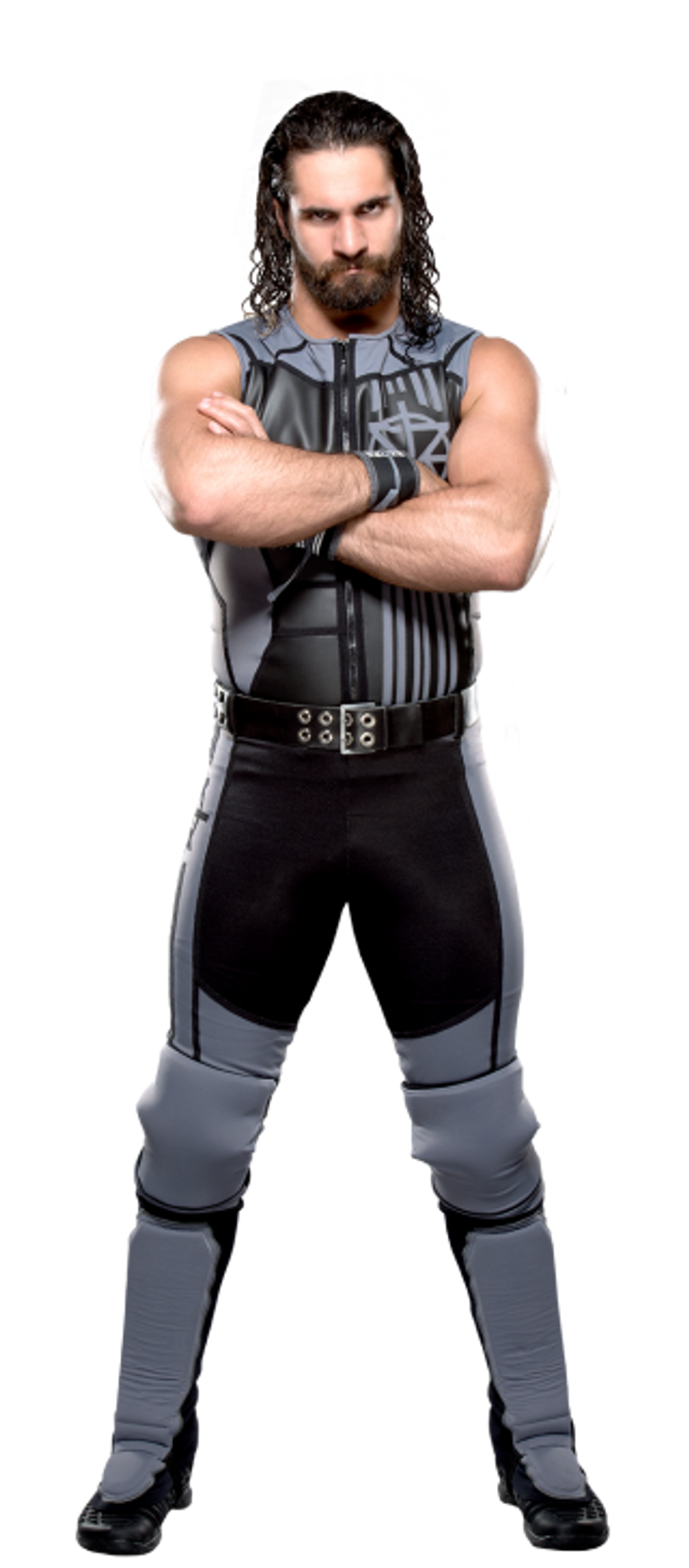 Seth Rollins will probably enter the match, last a little while, and then he'll be eliminated. No jokes here. He'll just be there.
21, 22. The Good Brothers (Karl Anderson, Luke Gallows) (Status: Unconfirmed)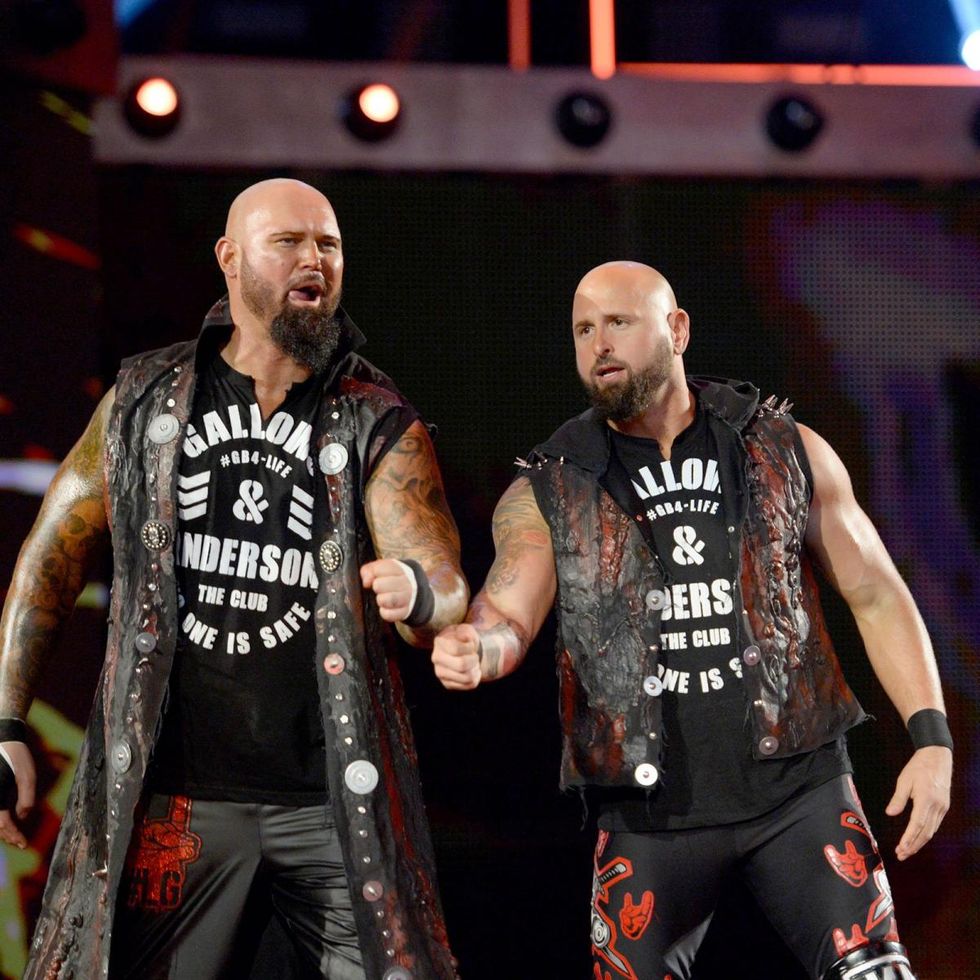 Every thing I said about the other tag teams apply here. Gallows and Anderson are there to help Finn Balor out, but they won't be winning.
23, 24. The Bludgeon Brothers (Harper, Rowan) (Status: Unconfirmed)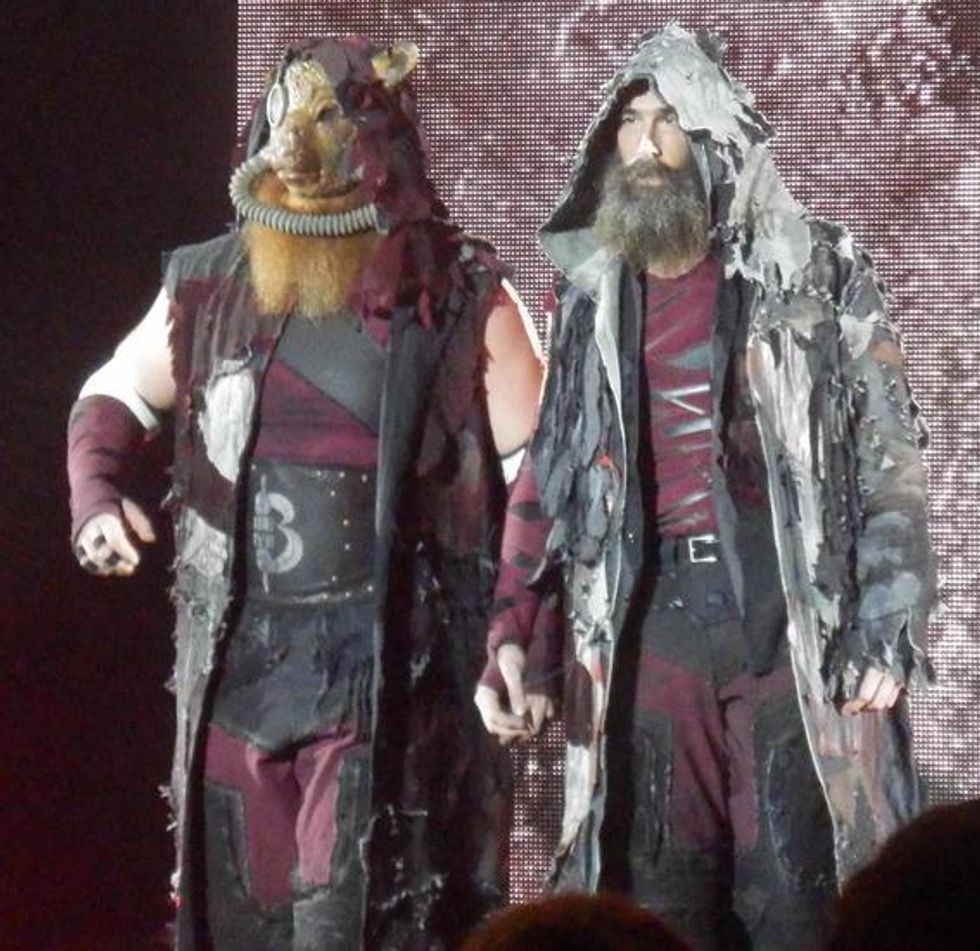 What a horrible, horrible, name. These two performers deserve so much better. Hopefully, they'll win the tag team championship soon. They aren't winning the belts though. It's never gonna happen. Also, Rowan is wearing a dead sheep mask. It's spooky fun!
25. Shinsuke Nakamura (Status: Confirmed)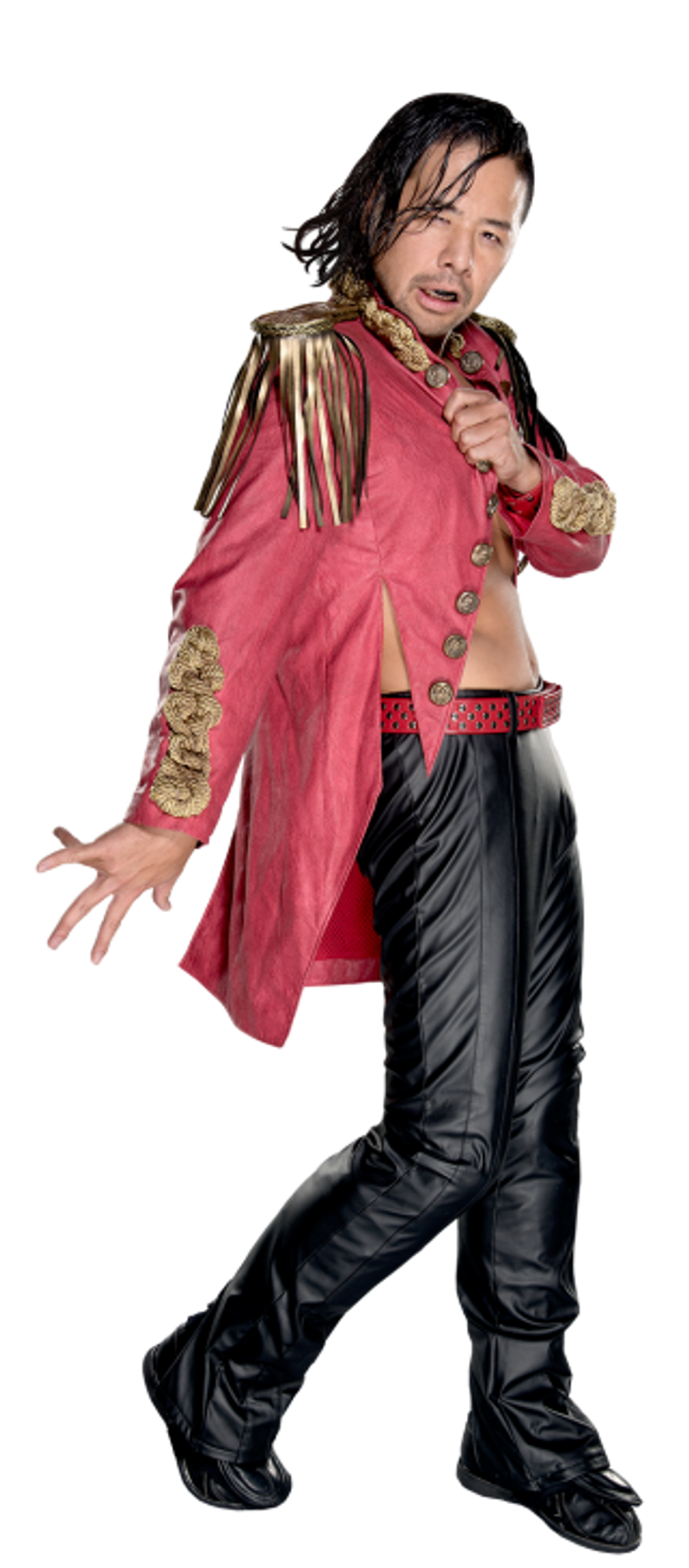 Shinsuke Nakamura should thank his lucky stars that Vince McMahon sees him as more than "Asian guy from Asia." Nakamura might win this bad boy. He is talented enough and a lot of the fans love him. If Nakamura can get past Vince McMahon's "Asians like gong noises and dragons" idea, then he might just walk out a winner.
26. Finn Balor (Status: Confirmed)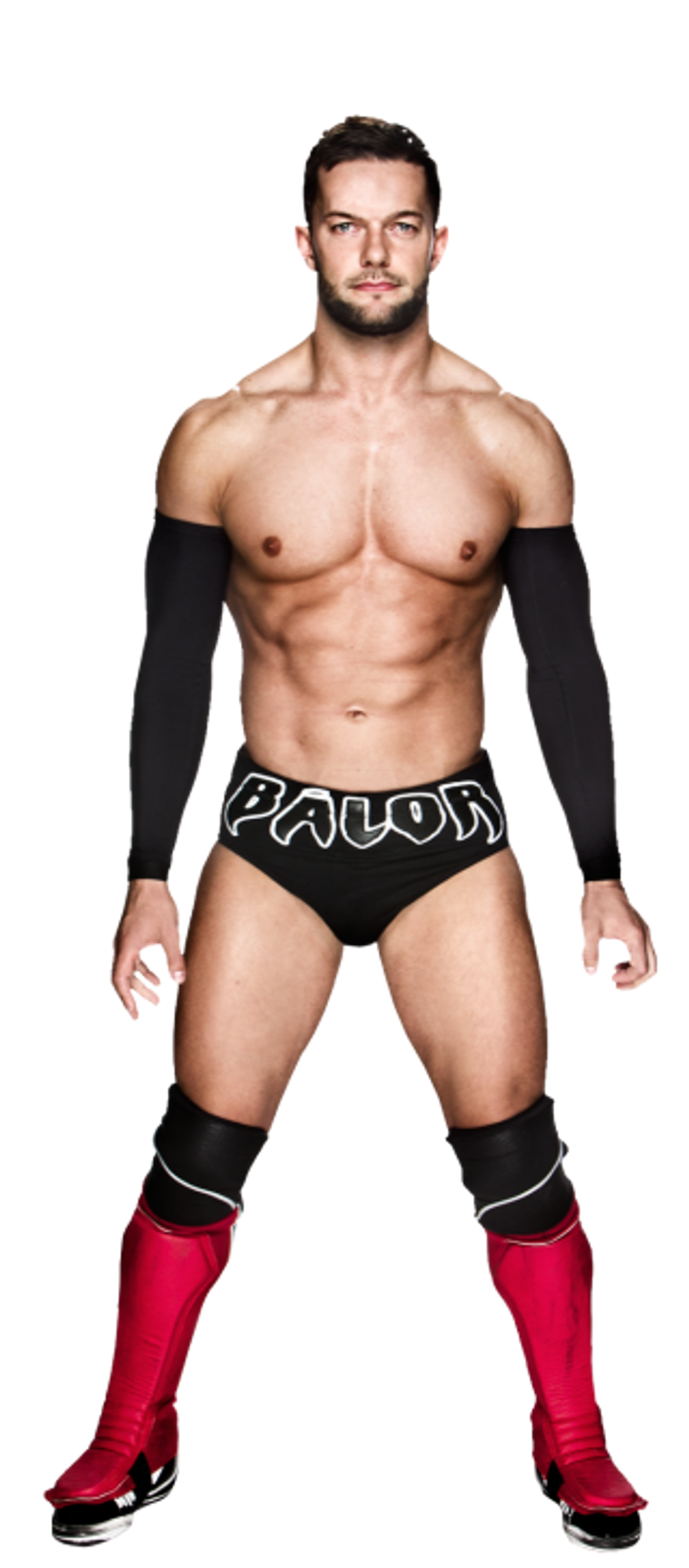 Finn Balor is finally being considered a plausible champion. He has a group behind him (The Good Brothers), and he is looking really strong in the ring. I honestly don't think he's going to win, but I can definitely see him winning this match. If Balor wins, he'll face Brock Lesnar at Wrestlemania, which is too much fun to pass up on.
27. Randy Orton (Status: Confirmed)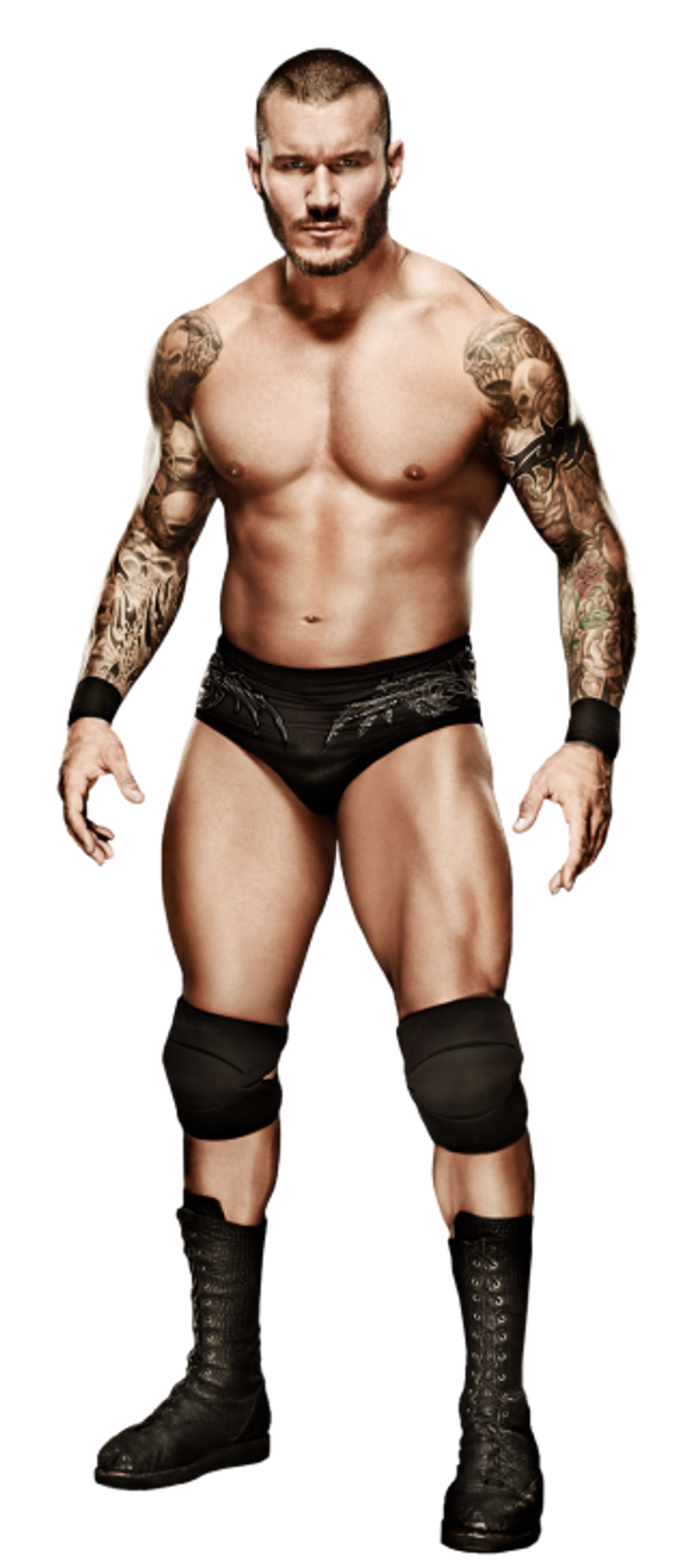 It is always a possibility that Orton will win. Randy Orton won the 2009 and 2017 Royal Rumbles, and I won't be surprised if he wins this one too.
28. John Cena (Status: Confirmed)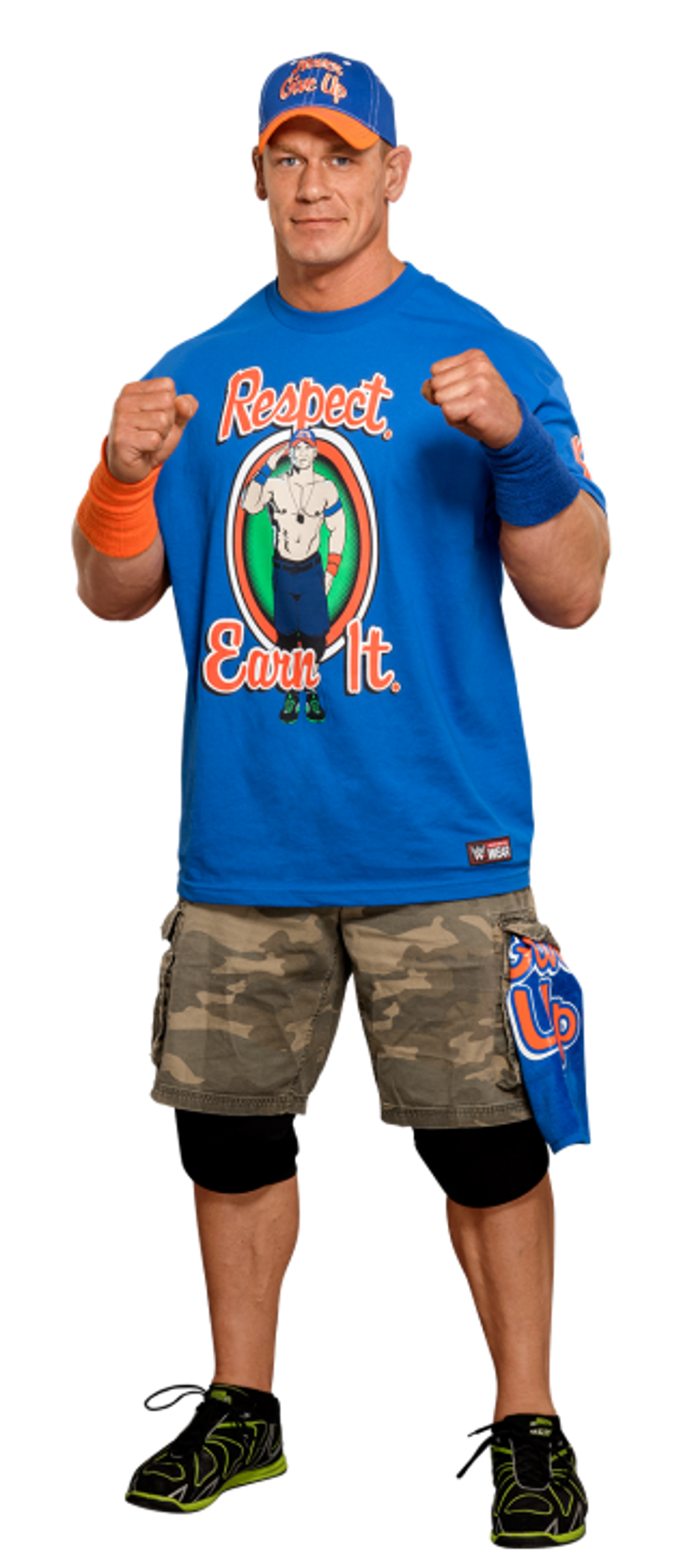 Read Randy Orton's description, but switch the years to 2008 and 2013. It's entirely possible he wins it this year.
29. Roman Reigns (Status: Unconfirmed)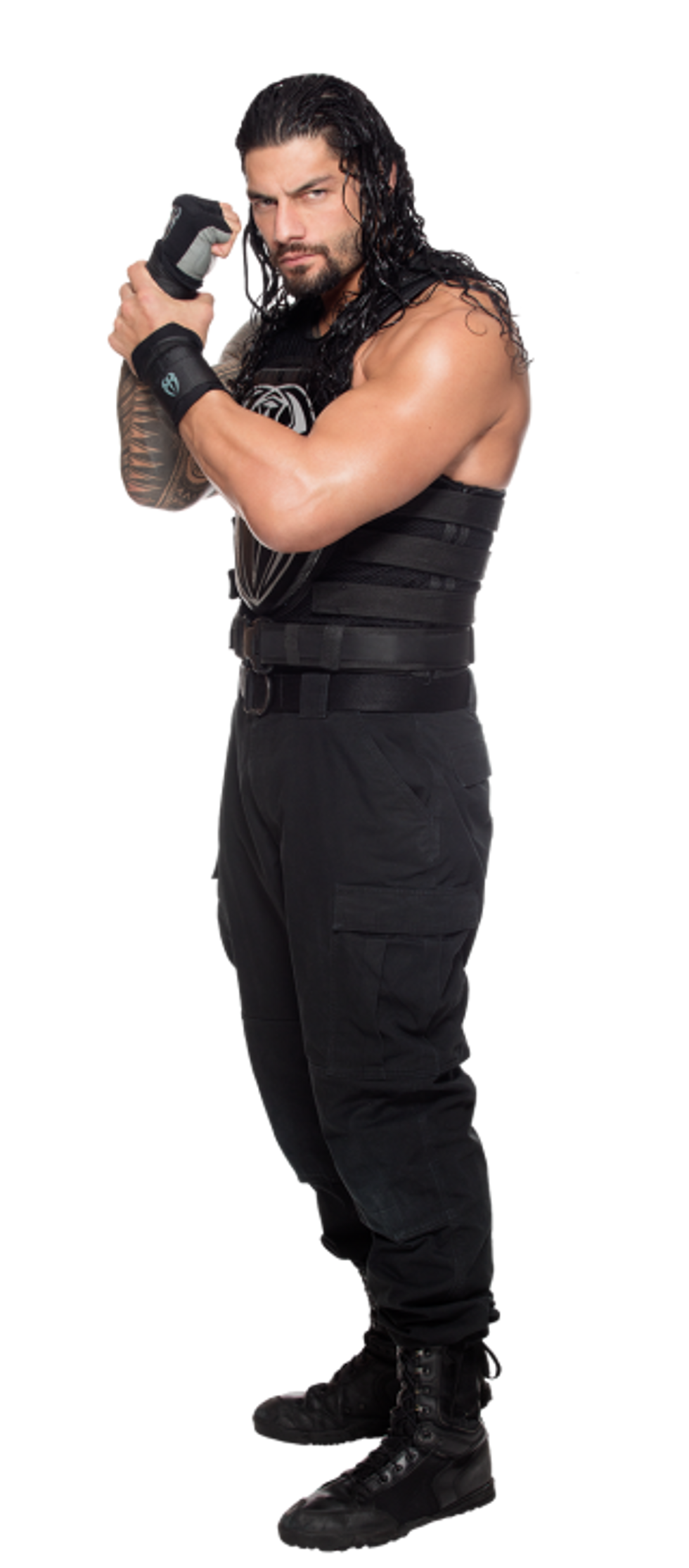 Reigns is Vince McMahon's pet project. He has been in the past 3 main events of Wrestlemania, which is beyond huge. The last person to main event 3 Wrestlemanias in a row was Hulk Hogan. Roman Reigns doesn't lose, but if he does, someone will come in the ring and sneak beat the hell out of him with a chair, and throw him over the ropes. Roman can't and won't look weak. Ever.
30. Daniel Bryan (Status: Unconfirmed)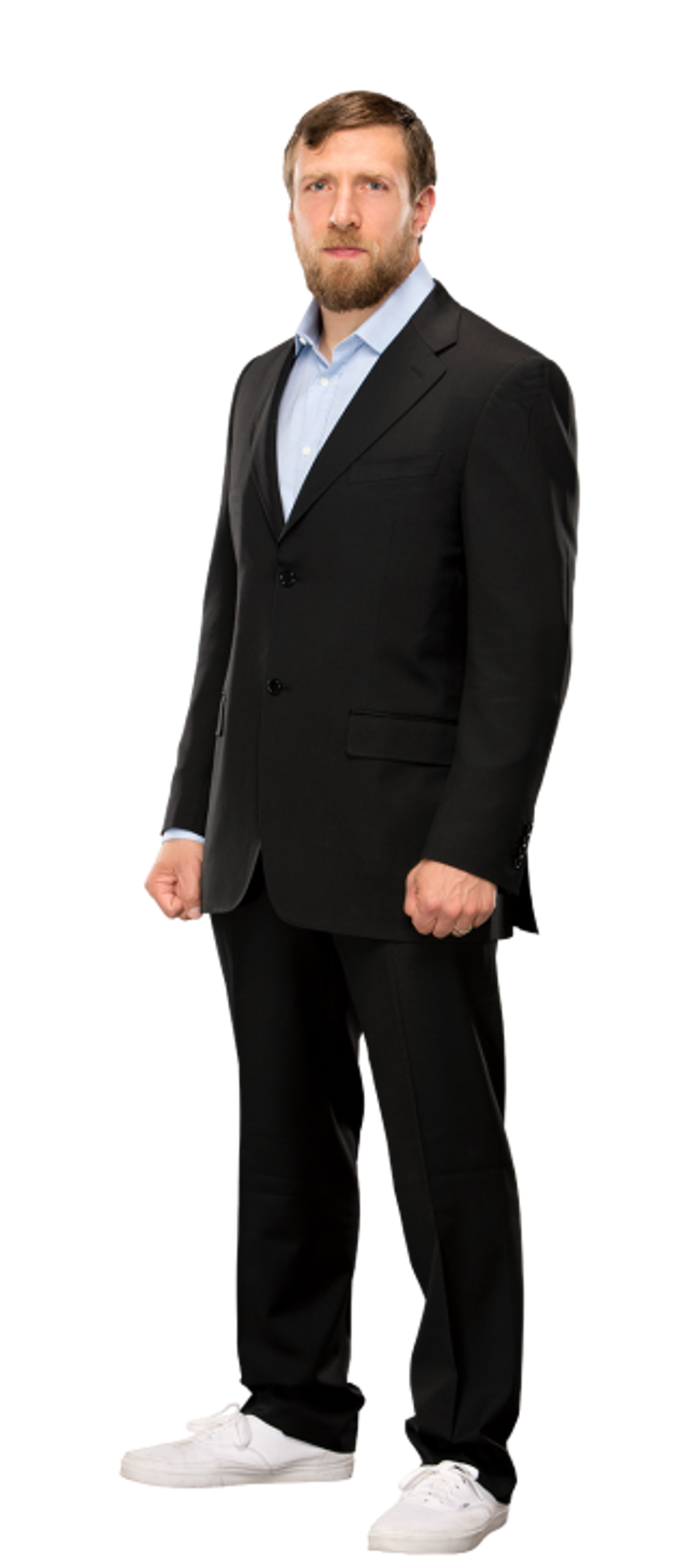 Daniel Bryan was forced to retire a couple of years ago. He hasn't stopped complaining about it since. I understand. This is his dream job and due to multiple concussions, the WWE doctors won't clear him to wrestle. Whenever he gets a chance, he says he's gonna leave the company soon and wrestle somewhere else. But I noticed something recently. He hasn't been complaining lately. My theory? He's winning this thing.