Gather, all you Jonas Brothers stans, for possibly the greatest news of 2019. A Jonas Brother reunion is in the works, just in time to reunite this country and bring some good back to the world.
It's not officially confirmed by the brothers themselves, but inside sources have revealed to US Weekly that this project is well in the works. This reunion project will come 6 long years after the band announced their split in 2013. Since their split, Nick, Joe, and Kevin have all gone on to work on solo projects and start families, but now they're coming back together to make everything right in the world.
"After enjoying solo music success and taking time to work on passion projects, they feel that now is the right time to get back together," a source told The Sun.
The project is said to include new music, concert dates and a documentary, but there could be one huge difference in the band we know and love. Instead of going by "The Jonas Brothers" like back in the day, the group could start going by just "JONAS" instead.
These rumors haven't been confirmed by Nick, Joe or Kevin — but Nick has taken to social media to send some love to fans tweeting about the rumors. This speculation has sent fans into a frenzy, and they've already gone crazy online.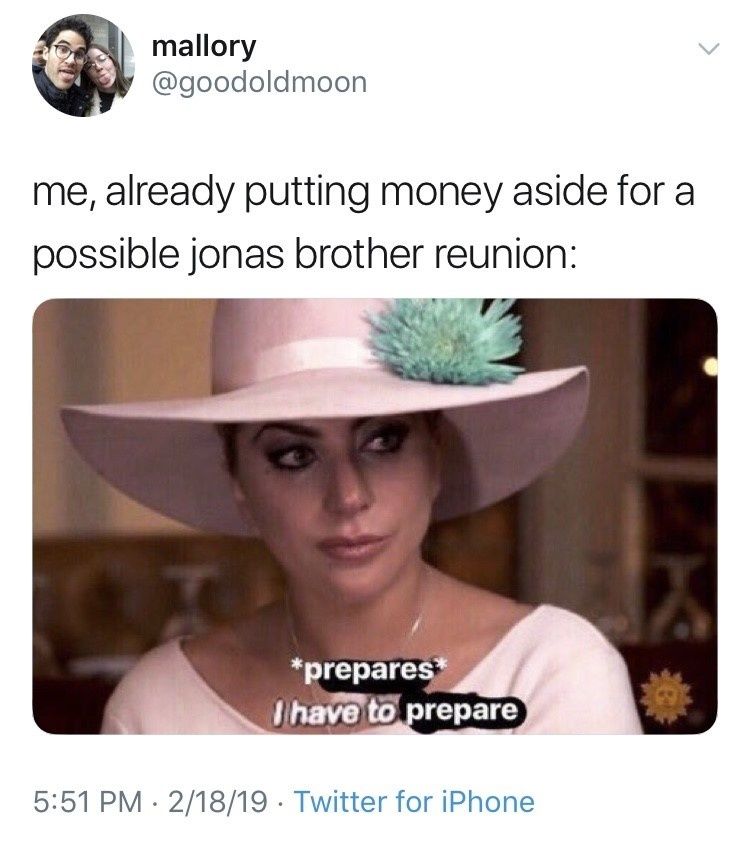 https://twitter.com/goodoldmoon/status/10976447195...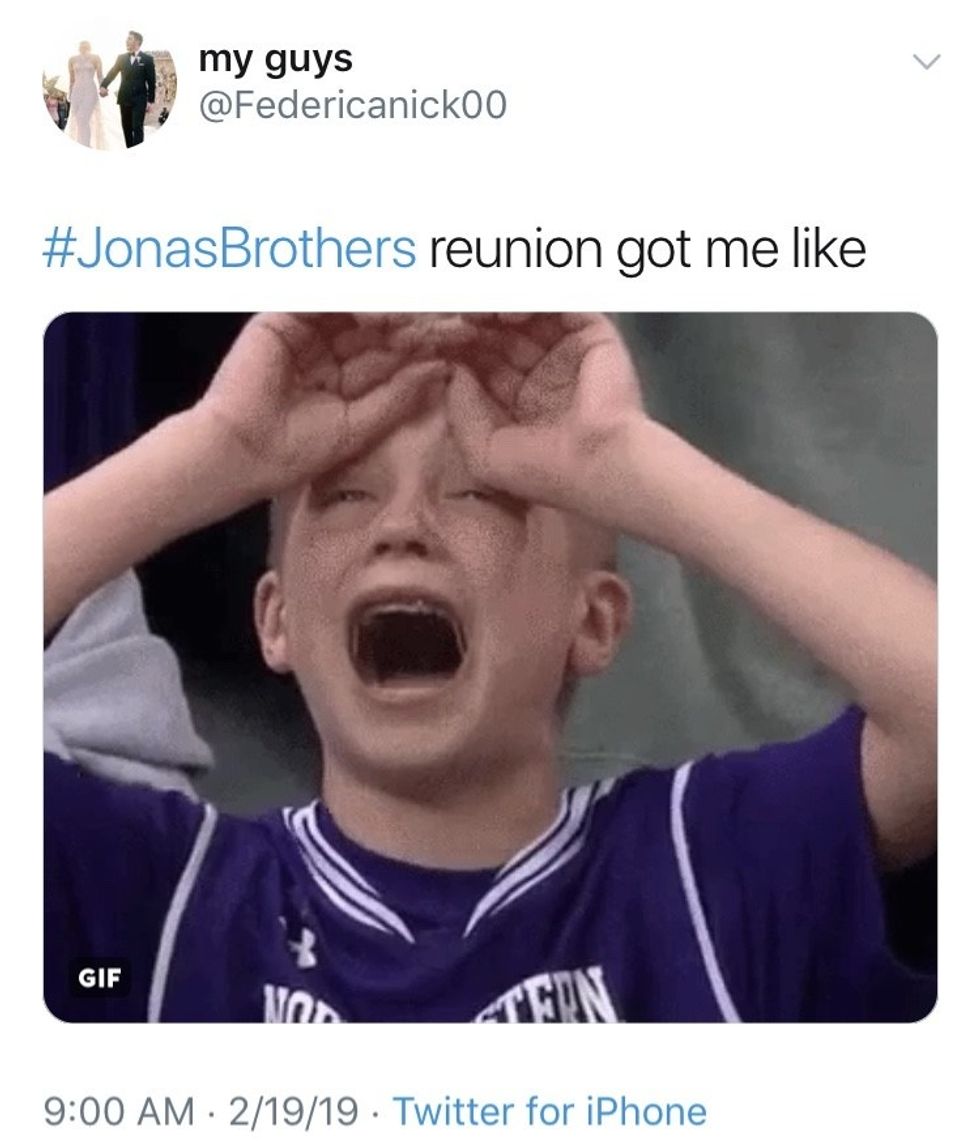 https://twitter.com/Federicanick00/status/10978735...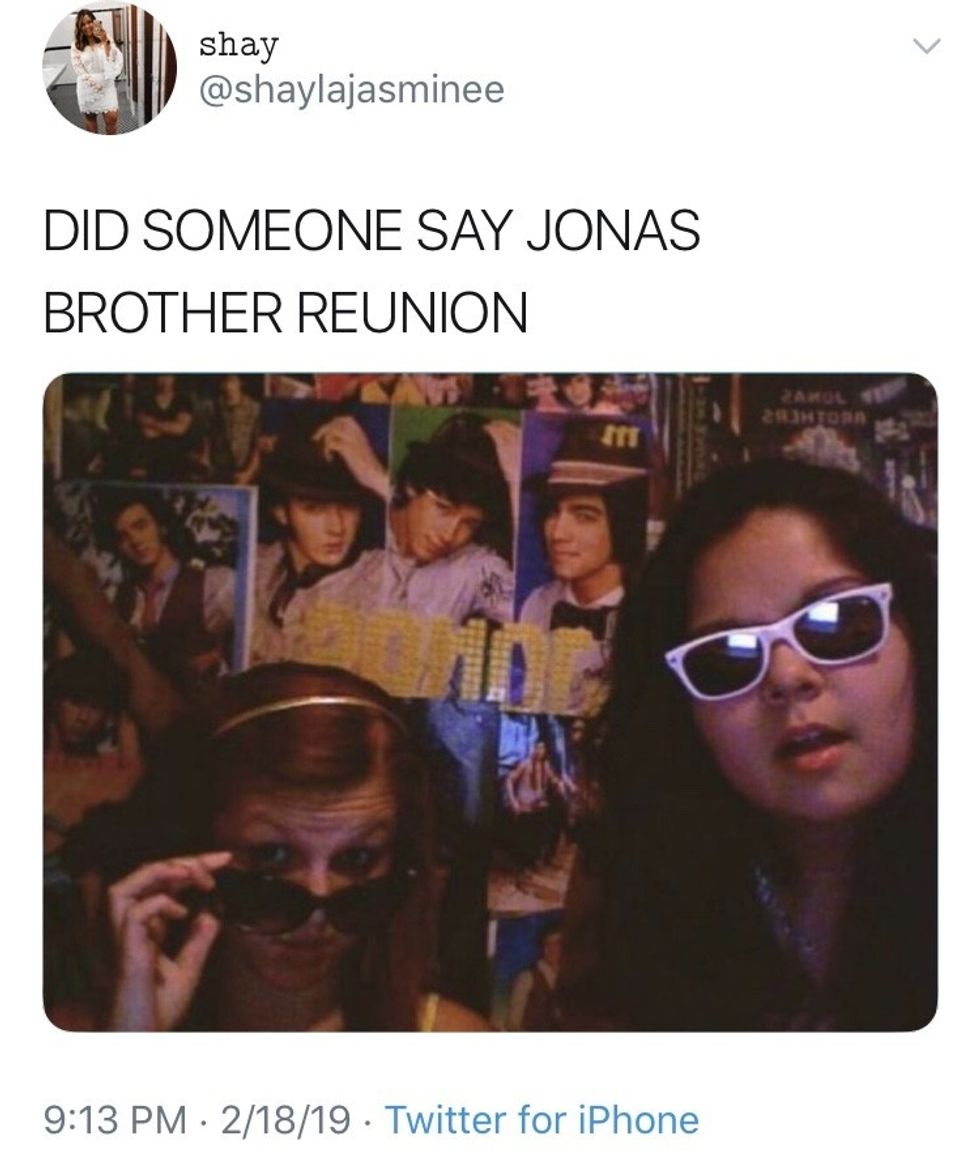 https://twitter.com/shaylajasminee/status/10976956...
Hopefully, we hear some confirmation on all these rumors ASAP, because my inner 15-year-old self is already too excited to function. After speaking out to some media sources, the insiders have given us just enough intel to keep holding on a little longer.
So put your posters back up and put on your high heels/red dress combo ladies, we've got a reunion concert to attend.