If you know me, or follow me on any form of social media, you know I am a total devotee of "The Bachelor" and all shows that make up "Bachelor" franchise. Now, in my day-to-day life I am what some might call a cynic – although, I prefer the term realist. Therefore, I comprehend that investing so much time and emotion into a reality show that allows one person to live a polyamorous lifestyle, presumably to end up with one of their twenty plus love interests seems a little ridiculous. Each season ends, and yet again the bachelor/bachelorette doesn't pick the contestant I just KNEW would have been perfect for that person, and I swear I'm never watching another episode. Until now.
On May 23rd, we sat on the edges of our couches, more than likely surrounded by girlfriends, absolutely surrounded by wine, as JoJo embarked on yet another journey to find love. She absolutely sparkled in her gold form fitting gown, as we all gawked at her seemingly perfect physique. We watched as 26 eligible bachelors stepped out of the limo in hopes of making a memorable first impression that didn't involve falling on their face. Each suitor looking far more handsome than the tiny square pictures with the blue backdrops on ABC's website. When out walked JoJo's soon to be fiancé, Jordan Rodgers. I cannot forget the "Well, hello" she gave Jordan when he stepped out of the limo. It became obvious she was as enamored as the rest of us when she did a double take as he walked into the Bachelor mansion. Telling the cameras, "This is gonna be good," with the biggest smile plastered across her face.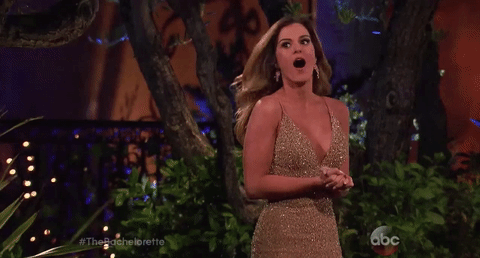 Now, I love a good 'how we met' story. When I meet a couple, it's usually one of the first things I ask them. Although, JoJo and Jordan met in what most of us consider unusual circumstances, the chemistry between the two was undeniable from the moment they met. JoJo quickly fell for Jordan's striking looks and quick wit, as did I. Unfortunately, it didn't take long before a large majority of Bachelor Nation started to see past the handsome face and perfect abs and began forming a much different opinion of the bachelorette's obvious front-runner.
From the tabloids to the Twitter trolls, it became clear many people would not succumb to the former pro-quarterback's charm. Completely unimpressed by his previous career as a pro athlete due to the massive shadow casted upon him by his brother, Aaron Rodgers, and unwilling to entertain the idea that he could be on this quest for anything but fame. There is still the possibility this couple will join the many failed relationships this show produces, but there's also a chance they're going to prove the skeptics wrong. Until their fate is decided, I'm unashamed of letting JoJo and Jordan be my current #CoupleGoals and here's why you should, too.
Their natural, comfortable demeanor around one another.
From the moment the 6'1" California native stepped out of the limo, he had this visible connection with bachelorette, JoJo Fletcher. Night one, they were cuddled up, holding hands and cracking jokes with one another. There was never an uncomfortable, get-to-know-you period that so many of us have far too much experience with. How amazing would it be to meet someone and immediately feel like you could completely be yourself with that person?
Their affection for one another.

Personally, I'm not a fan of the whole PDA movement, but there is an undeniable attraction between these two and it's hard not to find it completely endearing. Throughout their time on The Bachelorette, they always had their hands on one another – not necessarily in a teenage, lustful way, but in a "I can't sit next to you and not at least be touching your arm" way. Even in their post-show interviews, they are sitting so close there is certainly NO room for Jesus.
The way Jordan strives to never leave JoJo disappointed.

From the first kiss to asking Mr. Fletcher for his daughter's hand in marriage, Jordan never seized the moment the rest of us thought he should have. But, never wanting to leave his future fiancé disappointed, he redeemed himself each and every time. I applaud him for waiting for the moment that felt right to him, while also taking into consideration the things that were important to the person who's important to him. Ladies, all I have to say is..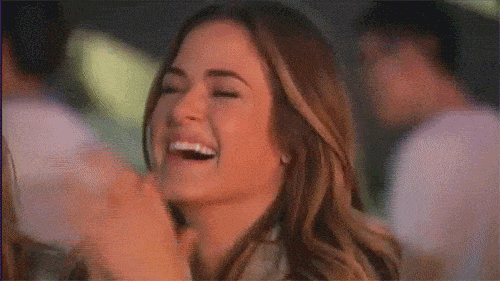 The way they help ground one another.

Being the enthusiast I am, I have watched several post-finale interviews with the newly engaged couple. One of my favorite things they both speak to about their relationship is the way they ground one another. Jordan told People that he's always the one who overthinks things and overanalyzes, but she's the person who can bring it back down and help him make sense of the situation. Whether that situation is where they're going to eat or something much heavier. This season on The Bachelorette, America watched as Jordan always found a way to comfort JoJo when she was upset, questioning things, or nervous about meeting her future in-laws. Always doing his best to explain himself or talking her out of her nerves. This couple is what I like to call SIMPATICO.
The different levels of their relationship.

When Jordan was asked what it was about JoJo that made him fall for her so quickly, he told People, "I was so attracted to the person she was, the person she made me want to be. And, I don't know, just the level of depth we could get while still joking with each other. I feel like we tease each other a lot, but then we get into like really deep conversations." Whether these two were awkwardly dancing in a bucket of grapes while making wine with their feet (When in Argentina?) or dancing to a random mariachi band in the middle of the street, they proved they knew how to have fun with one another. We also watched them have these deep, intimate moments where they challenged one another to truly open up and be vulnerable. Having the conversations that weren't always easy topics but never pushing too hard. And it worked. I'm not even the romantic type, and I want that.
He's always a gentleman.

Sure, I am your modern day woman who is capable of opening her own door and remembering her own jacket, but I would also like to believe chivalry isn't completely dead. There are still moms out there raising their little boys to be considerate of the woman who is important to him. From the beginning, Jordan was always making sure JoJo's needs were met whether it was making sure she was warm enough or telling her how amazing she looked. He always did the little things that are in many ways the big things.
Last, but not least.
Their excitement to enjoy the little things with one another, AKA finally be able to go to Chipotle together. Since that is truly what inspired me to write this article - I'll just leave you with this..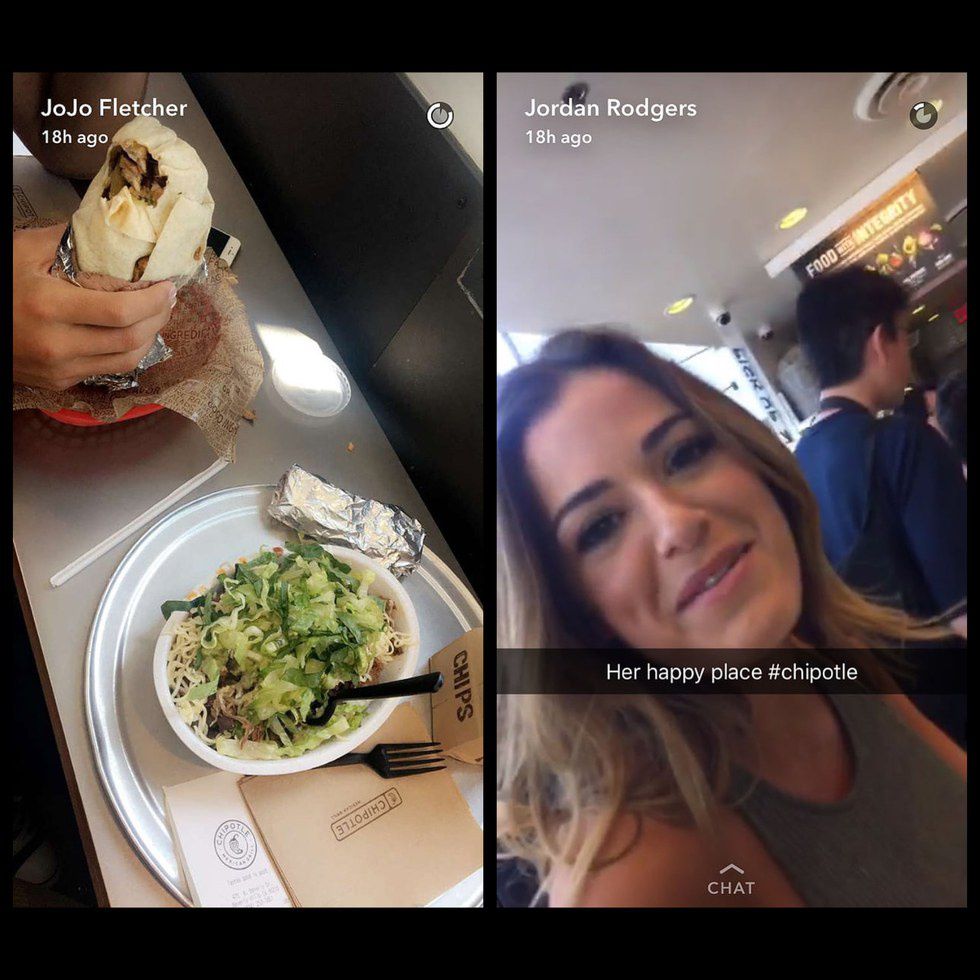 ---
I wish Jordan and JoJo the best of luck in their future endeavors. I am so happy they found love, but mostly I'm just happy someone finally took the unwarranted, telepathic advice I gave them from the comfort of my living room for two months. Cheers to finding your unicorn, JoJo!