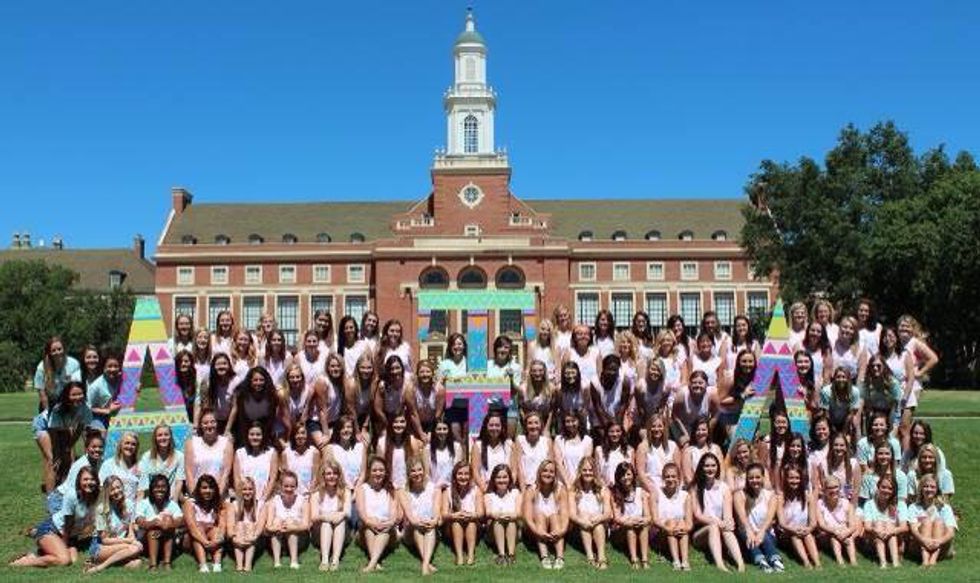 My decision to join the newest chapter on campus was scary. I assumed that it would be a more different experience than with any other sorority, simply because we would be considered the underdogs. I attended multiple information sessions about the chapter and their colonization recruitment process. The women hosting the information sessions embodied the kind of woman I wanted to become and they captured everything I thought I wanted within a sorority; but I had no idea that everything I believed I wanted was actually everything I needed.
Our very first bid day as colony members was different than the rest. We met in the student union, opened all of our bid cards together, threw on our new baby pink lettered tank tops and ran out to the library lawn where huge painted letters sat front and center for everyone to see. It was a very exciting day for all of us because it was something that none of us had ever experienced before.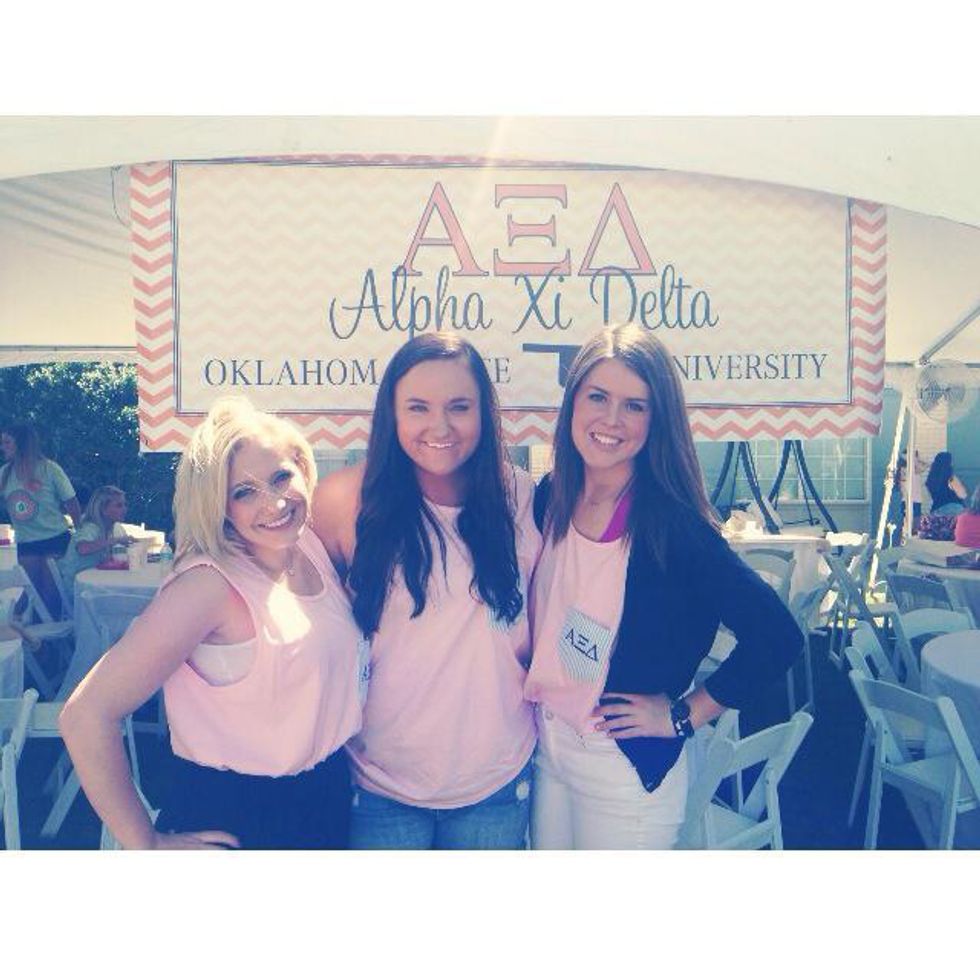 My first few weeks of being in this chapter were filled with coke dates, new member meetings, hours of colony meetings and friendships in the making. We anxiously wore our letters around campus, and at first I received some confused stares, but I also received some comments like "Congrats!," "That is so great that you are a founding member," but I really had no idea what a "founding member" meant at the time.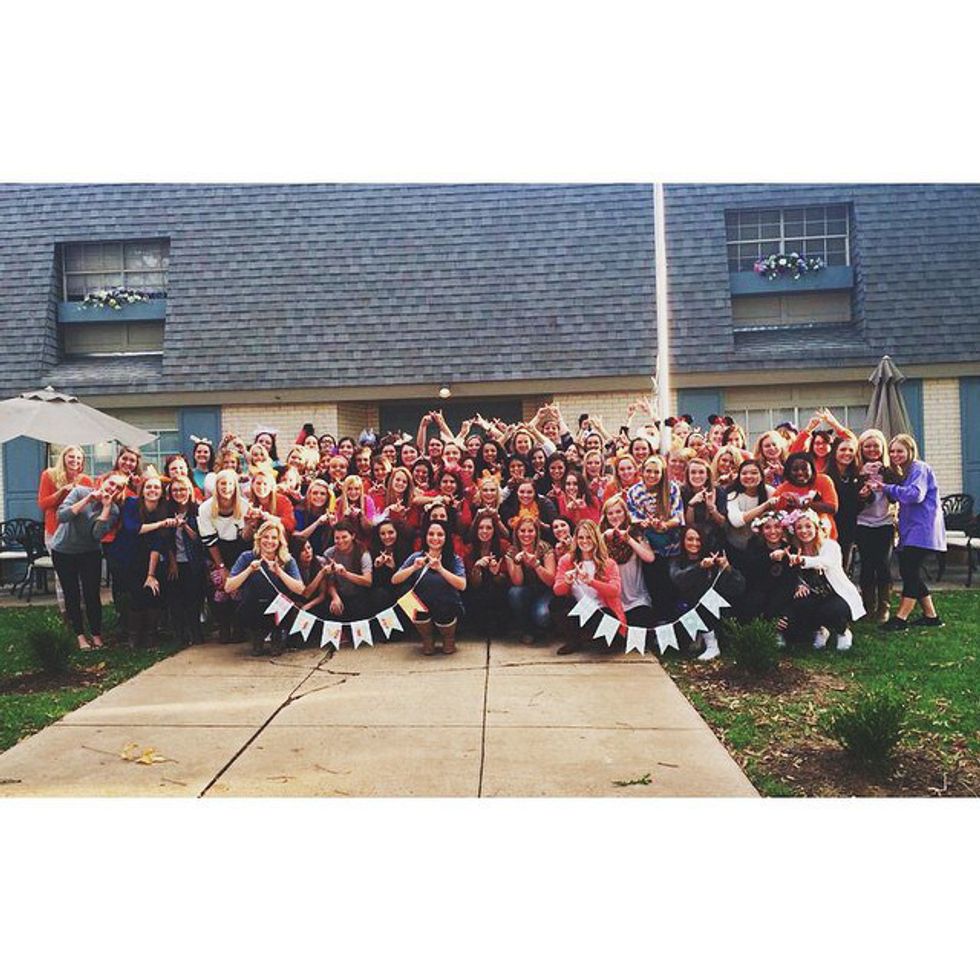 A few months passed and we achieved all of the requirements to finally colonize our chapter on the Oklahoma State campus. We were no longer known as the "colonizing chapter" or the "newbies," or so we thought... I would be lying if I said that being a founding member was easy. So at this point, we knew that we had to prove ourselves to the campus and Greek community.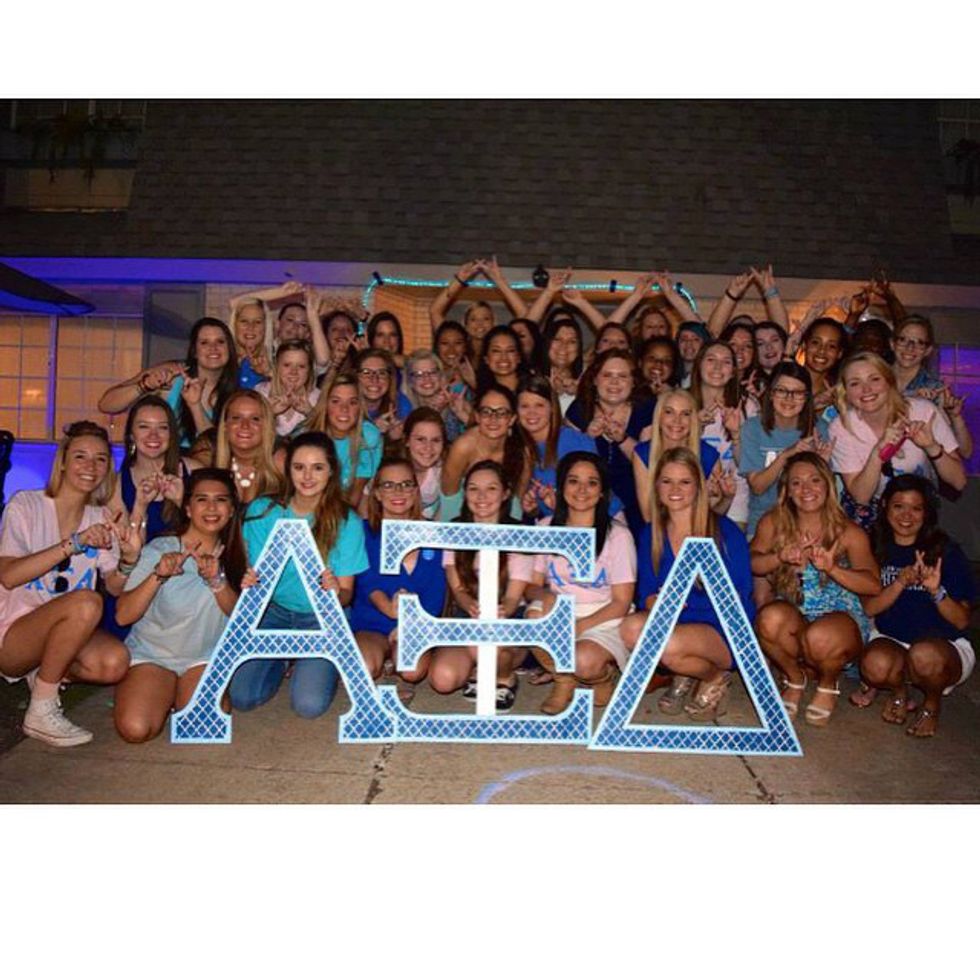 I can honestly say that the process of colonizing a new chapter on a college campus is full of roller coaster of events. You have to fight stereotypes and judgments. You have to work extremely hard to push forward and to grow your own chapter. And you will feel like you are the fish in the fish bowl, while everyone else is magnifying you on everything you do and accomplish. Looking back on our struggles and achievements, I wouldn't want it to be any other way. Our battles have pushed us out of our shell and made us the chapter we are today. As a chapter we have accomplished so much within the past two years, and we have created a great legacy for years to come.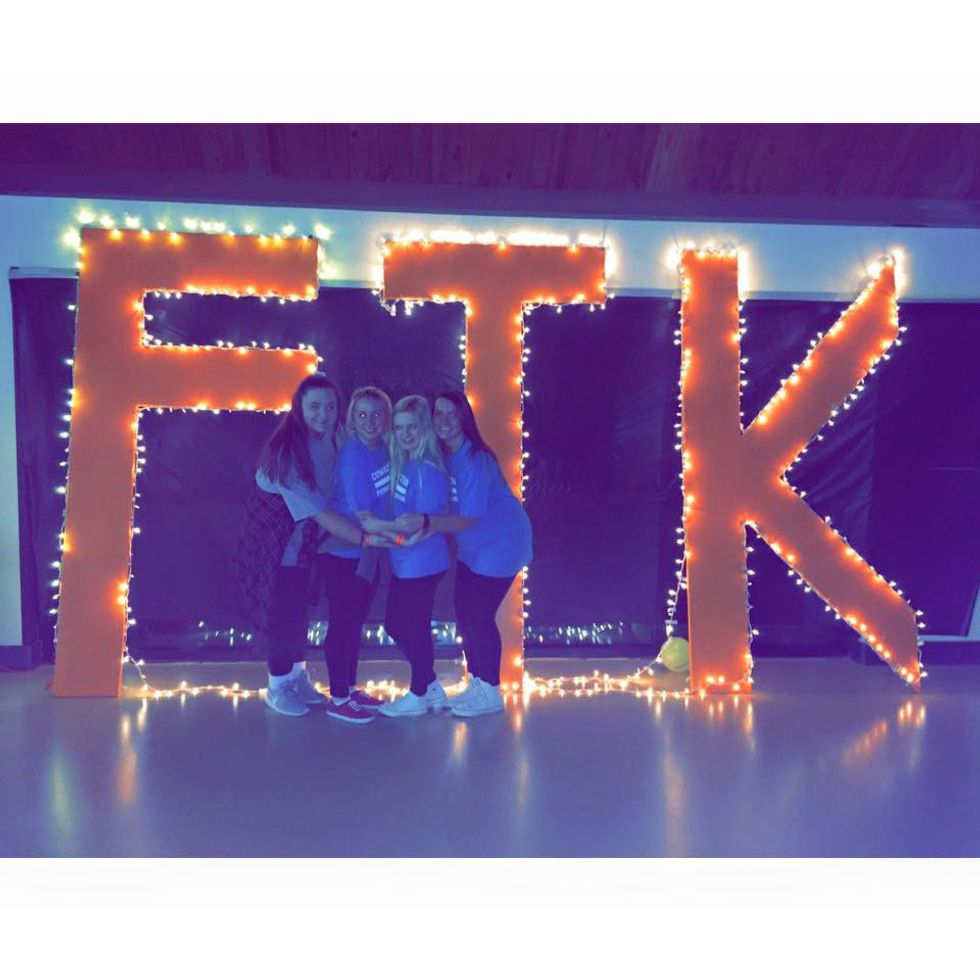 Over the past two years of being a member of my chapter, I have grown personally in so many different ways. I have held six positions, sat in on the executive board, experienced Greek homecoming traditions, found my girl squad, gained a little and a twin, laughed until I cried, and helped build something so amazing. It may have not always been easy, but to watch an organization go from nothing to a full chapter with a multitude of incredible leaders is an amazing experience to watch. My chapter gave me more than just my friends and experiences; it gave me a new perspective on our community and the people around me.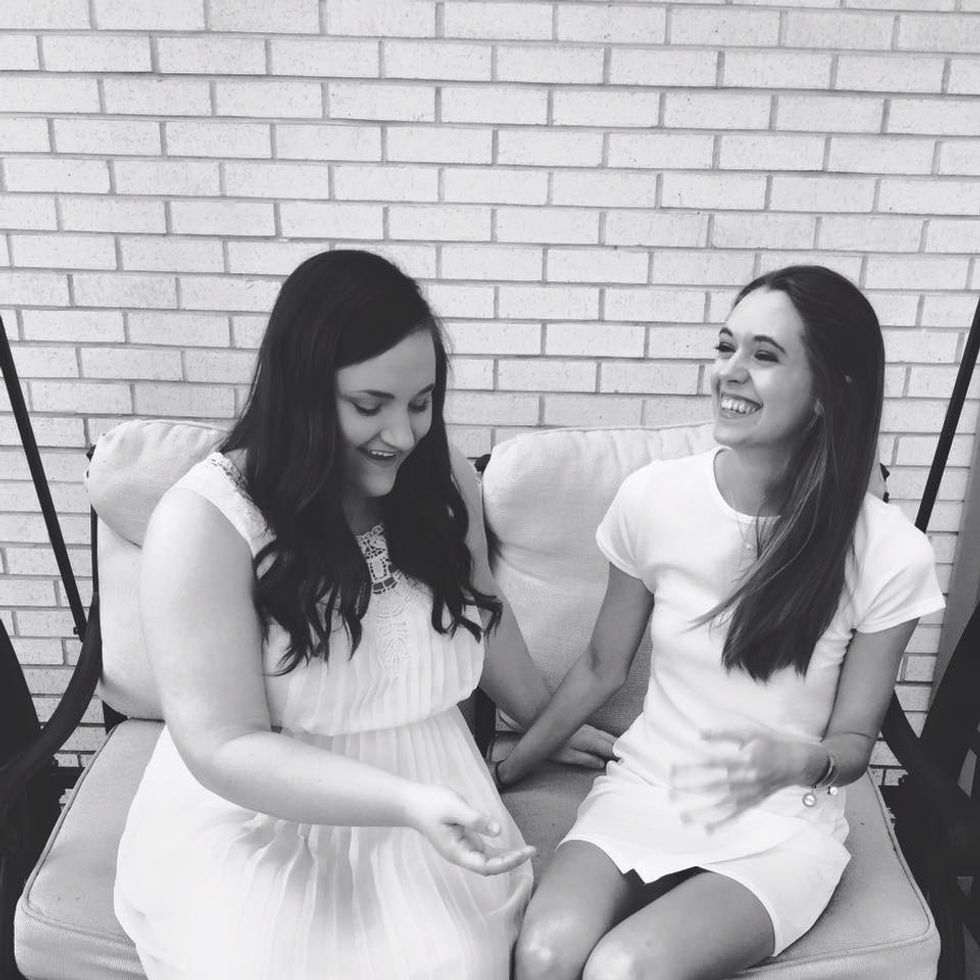 Alpha Xi Delta has been one of the best things that has ever happened to me, and I am so thankful that it has allowed me to leave my mark on this campus. When I first thought about joining, I was worried. I was worried about being the "newbies," and that I might not get the experience I wanted. But boy was I wrong. My chapter has pushed me to be the person I am today, I have gained amazing friends and experiences and I have watched something grow steadfastly. I absolutely love being a part of the Greek community at Oklahoma State, and I am ever so thankful for the people in it. Thank you Alpha Xi Delta, Oklahoma State and the Greek community for allowing me to be the person I am today and to build something from the bottom up. Go Pokes, am I right?
Cover Image Credit: Hannah Wolfe