A fan favorite character in both the original Gilmore Girls and the recent Netflix reboot is Rory's second boyfriend, Jess Mariano. Most people will tell you he's just the sexy, leather-jacket-wearing bad boy Rory needed, and others (me) will dismiss him as an emotionally stunted amateur magician who steals gnomes for no reason and doesn't know how to dress in weather-appropriate clothing (leather jacket in Venice Beach, anyone??). But I think we can all agree that Jess became one of the most interesting and fleshed-out characters in the series, even if he didn't start out all that likable.
Sound familiar? THAT'S BECAUSE HE'S SNAPE FROM HARRY POTTER. Read on for more specific reasons why!
1. He remained hopelessly in love with an unattainable girl for way too many years.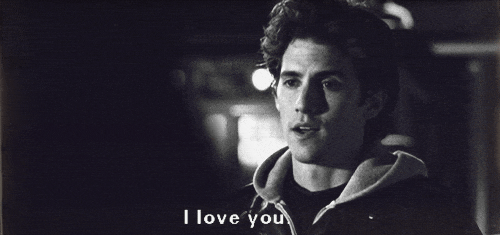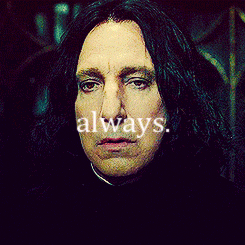 Snape and Lily, Jess and Rory. Both of these dudes spent their lives tragically pining over girls they couldn't have. Snape had to watch Lily marry his arch rival James, and Jess watched Rory get with rich playboy Logan. (Both women even have two syllable, double-consonant names ending in an "ee" sound. The similarities are uncanny.)
2. He had greasy black hair.
Jess TOTALLY copied Snape's signature hairstyle (and facial expression -- look at that furrowed brow!) in Gilmore Girls: A Year In The Life. Although the grease in his hair was most likely gel and not actual grease.
3. He wrote in the margins of books.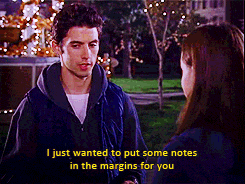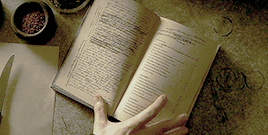 Hello, Half-Blood Prince! Both Jess and Snape demonstrated their intellect by writing in books.
4. He has major daddy issues.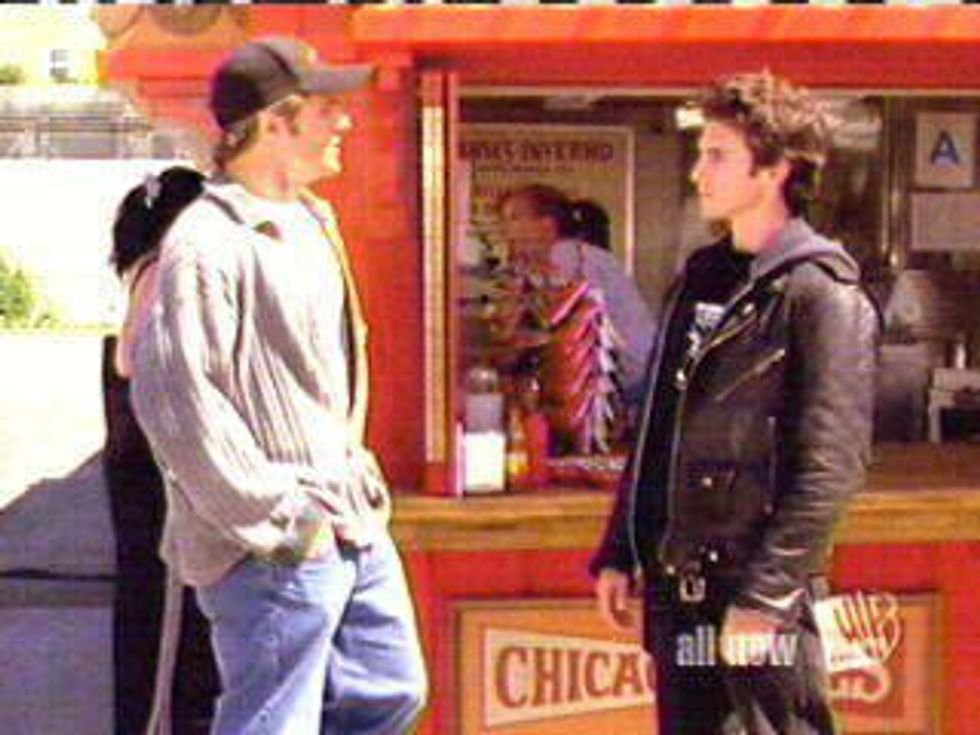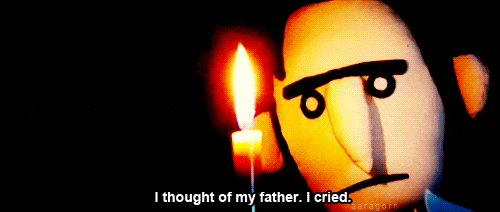 Jess and Snape both had troubled relationships with their families. Jess's father Jimmy ran out on him and Liz, and Snape's father Tobias was emotionally absent. It obviously screwed both of them up.
5. He was often the butt of a joke.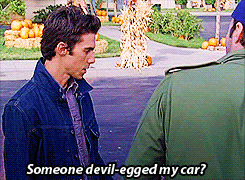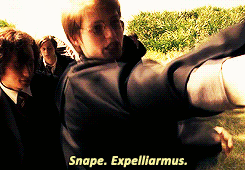 Snape was bullied by the Marauders and the Hogwarts student body, whereas Jess was universally hated by the citizens of Stars Hollow. As a result, both were wrongly blamed for suspicious events in their communities.
But the #1 thing that makes Jess and Snape so similar is a redemption arc. Even those who hated Jess in seasons 2 and 3 pretty much forgave him by the time he pushed Rory to go back to Yale. And as for Snape, that chapter dedicated to his memories in the end of Harry Potter and the Deathly Hallows turned most Potterheads' hatred to admiration, respect, or at least pity. Jess Mariano and Severus Snape were both dangerous, misunderstood, greasy-haired but secretly sensitive and low-key stalking bad boys. Neither managed to win the heart of the girl he pined for throughout seven seasons/books (look, another spooky parallel!), but they did win the hearts of millions of fans.