In the past few years, Jennifer Lawrence has stormed the gates of the Hollywood scene, quickly rising from an unknown actress to being nominated for Best Actress for "Winter's Bone" in 2010, which was only her FOURTH feature film EVER. You have to admit the lady has got some straight-up acting magic. However, her taste in fashion at the time was less than enchanting — she opted for many off-the-shoulder cocktail dresses that just did not accent the perfectly quirky yet sophisticated personality she is known for.
Exhibit A: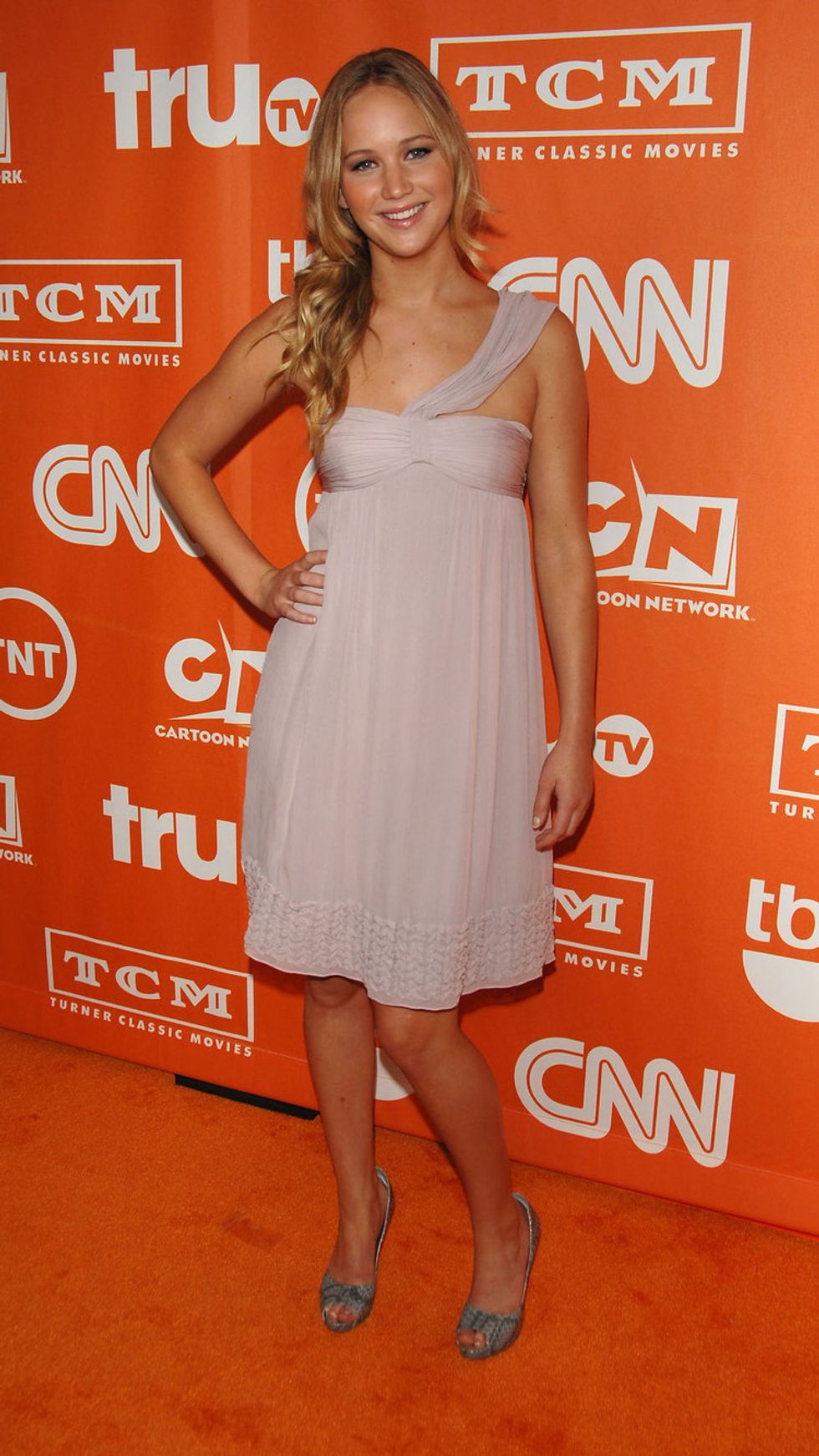 OK, OK, she was only 17 at the time and baby doll dresses were arguably in, so you can't judge her too much. (But dear Christian Dior, in Heaven above, PLEASE DO SOMETHING so this trend never returns. Amen.)
In the years since this look, Lawrence has not only portrayed some of the most loved characters of the 21st century, including Katniss Everdeen in "The Hunger Games" and Tiffany Maxwell in "Silver Linings Playbook," but also found a passion for fashion, French fashion in particular.
In 2012, after the star began to rise, the ultra chic and legendary house of high-end designs Christian Dior contacted Lawrence to be the face of the brand on the red carpet and ad campaigns. Thus, her transformation into the ultimate fashion icon began.
Dior and Lawrence's partnership is the ultimate relationship goals. They are like one of those couples you see from afar and you think to yourself, "they just look like they belong together." They seem to just get one another.
J.Law is known for her witty comebacks, confidence and powerful yet elegant femininity. She keeps it simple and she keeps it real. Dior makes the natural perfect pairing. In its makeup campaigns, the brand often concentrates on one focal point, such as a bold lip or a smokey eye, letting the starlet's personality remain as the focal point.
Her ad for Dior's lipstick line is a perfect example: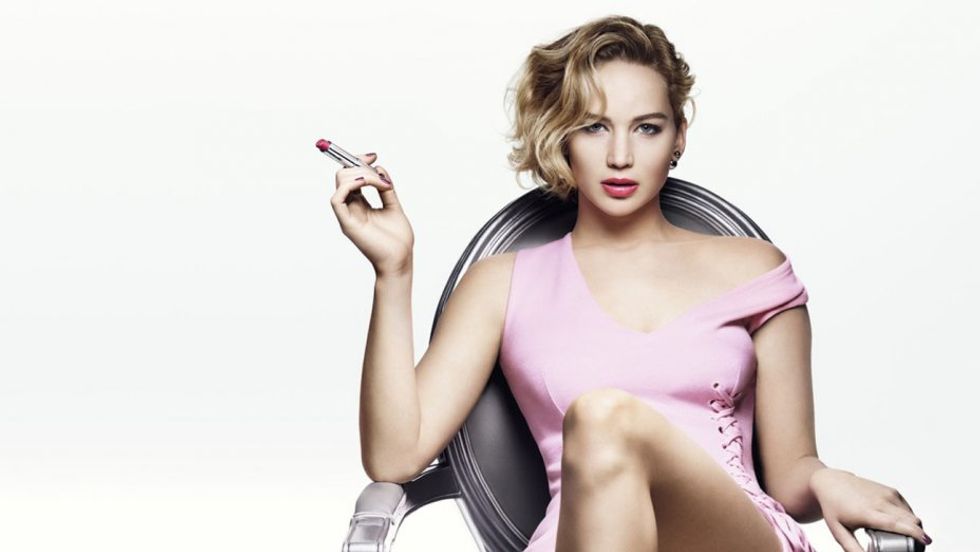 While the brand incorporated a striking lip, her personality still shines through, with a sassy and seemingly careless hair flip over one eye and playfully holding the lipstick like a cigarette, smoldering the camera with a stare akin to the days of old Hollywood glamour.
However, while the ad campaigns are stunning and make me want to buy every single product available (although an inconceivable concept according to my college student bank account. Sigh.), it is Lawrence and Dior's intermingling in action on the red carpet that proves the true bonding and understanding between the pair.
The team at Dior, whether that be under the legend Raf Simons, who was with the atelier from 2012-2015, or the current creative director Maria Grazia Chiuri, knows how to showcase Lawrence. Time after time after time, Dior has created ensembles with simple elegance, not competing with Lawrence's fiery personality, yet impactful originality.
Here are some of the most prime examples:
2013 Academy Awards: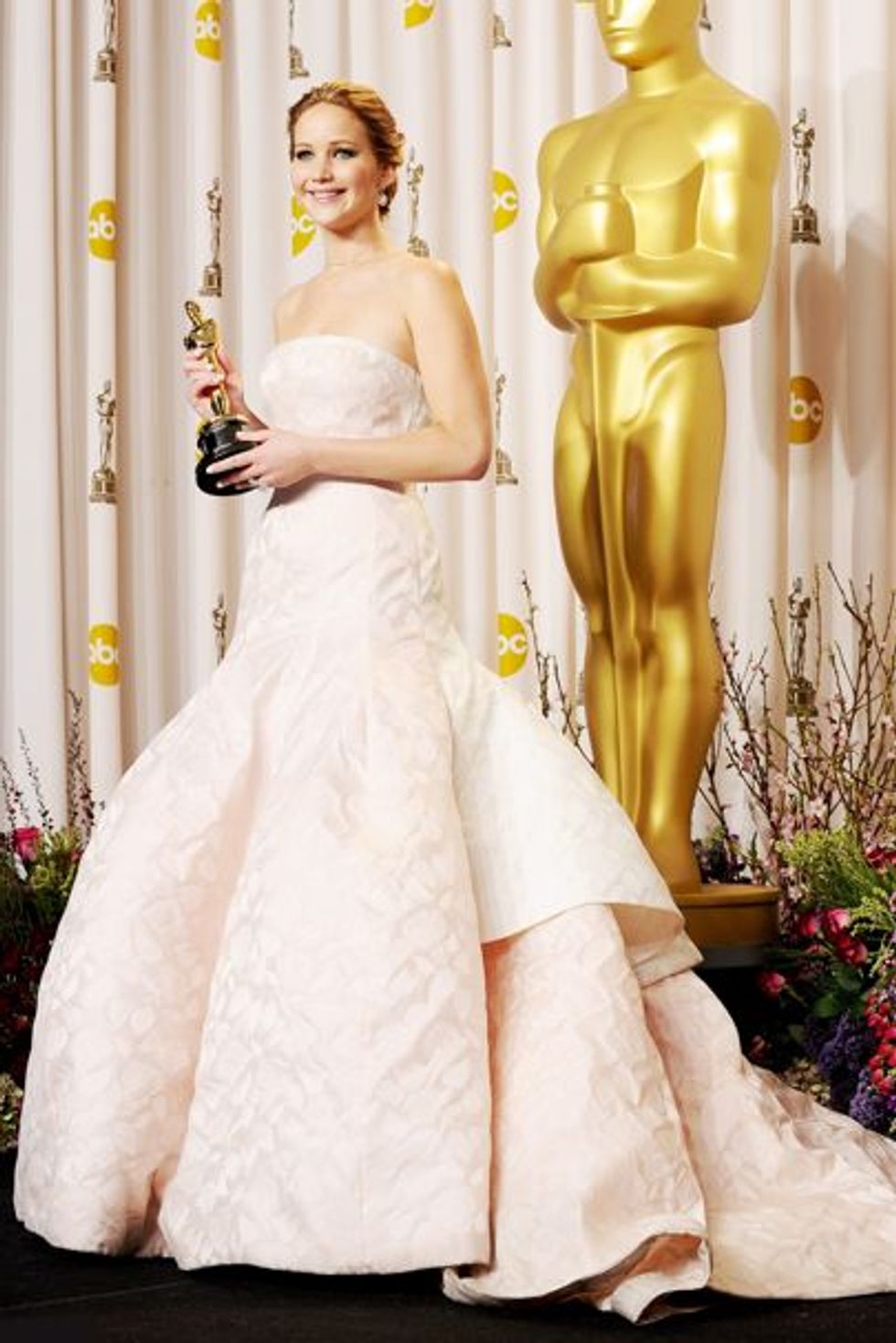 She simply glowed in this stunning blush gown, worn the same night she took home the award for Best Actress for "Silver Linings Playbook" (and took the most graceful tumble known to humankind before accepting it). Also, she didn't try on this dress until THE DAY OF. And it just happened to fit perfectly. That's how you know a design team has got your back.

2016 Los Angeles Premiere of "Passengers"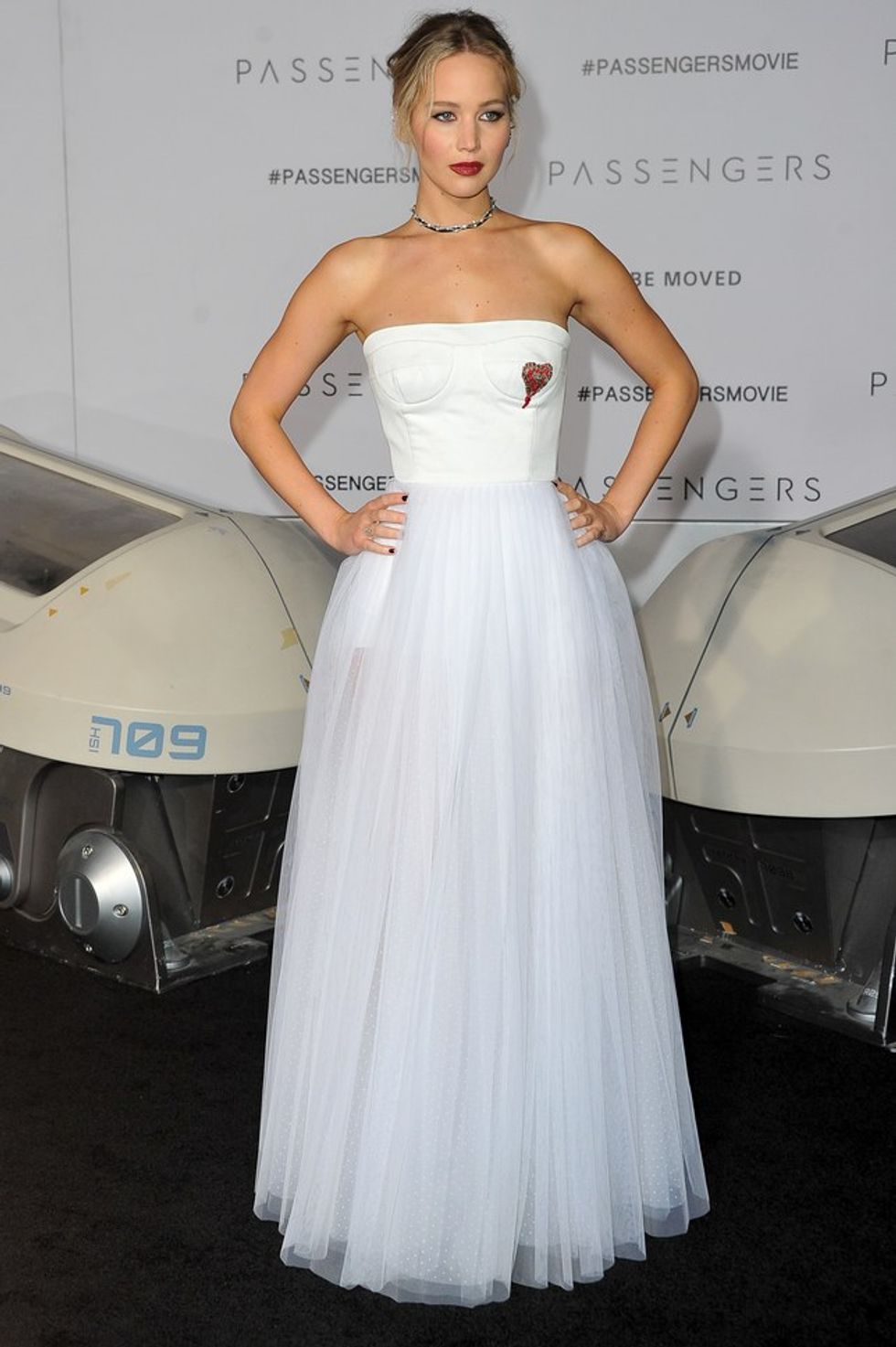 This gown makes me want to die just to see if Heaven could possibly be more beautiful. The simplicity allows JLaw's deep lip to be a focal point and the slightly sheer tulle is simultaneously demure and sultry — a combo that is rarely done well.

2018 BAFTA Awards: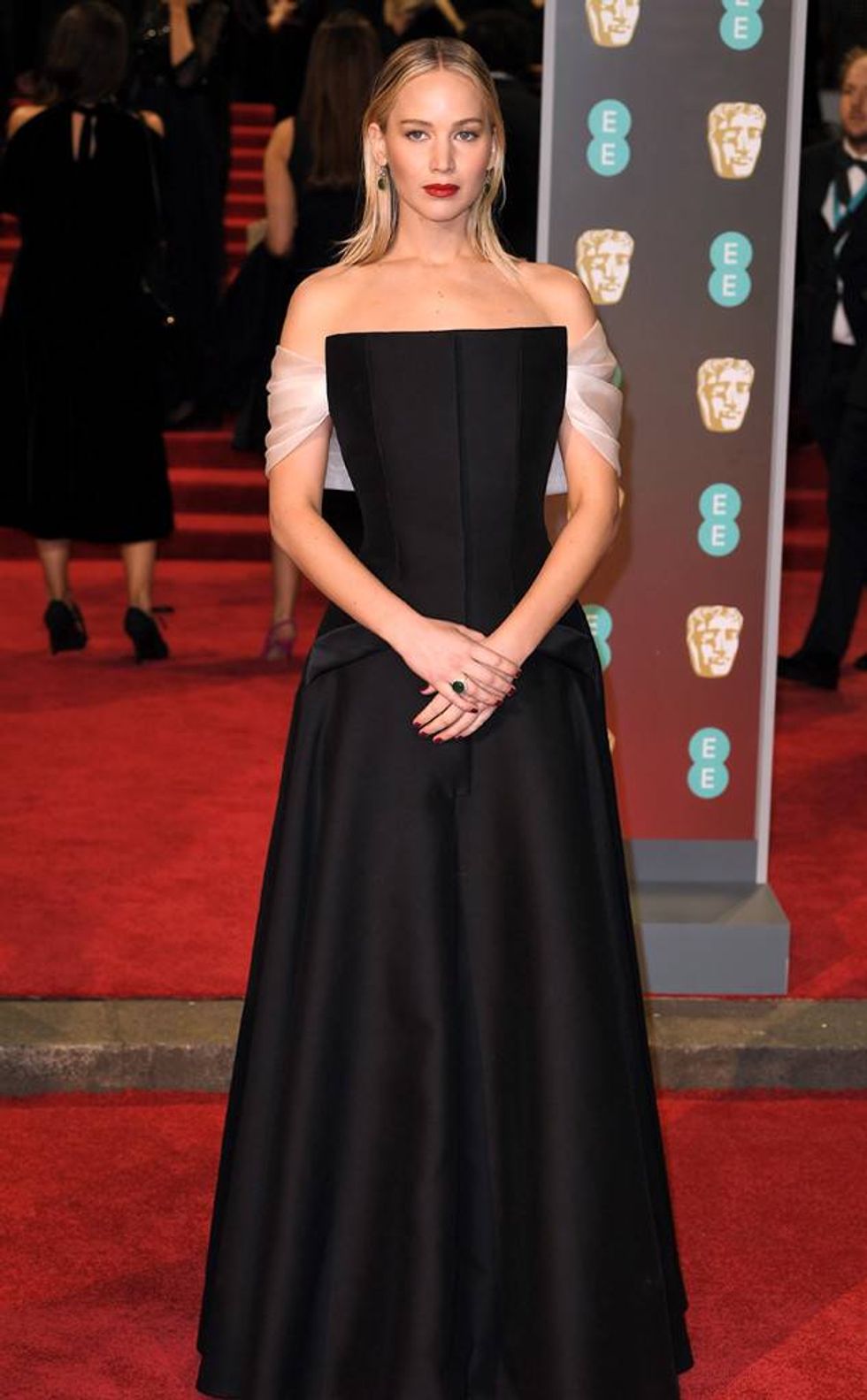 At the BAFTA awards this February, Lawrence participated in wearing all-black in support of Time's Up, the legal defense fund supporting those who have experienced sexual harassment, assault, or abuse in the workplace. She and Dior successfully wow-ed the crowds without taking away from Time's Up message. The structured bodice added an edgy element complimenting her newest role in "Red Sparrow," yet the built-in chiffon wrap softens the look, truly representing the approachable personality she is known for.

2018 London Premiere of "Red Sparrow":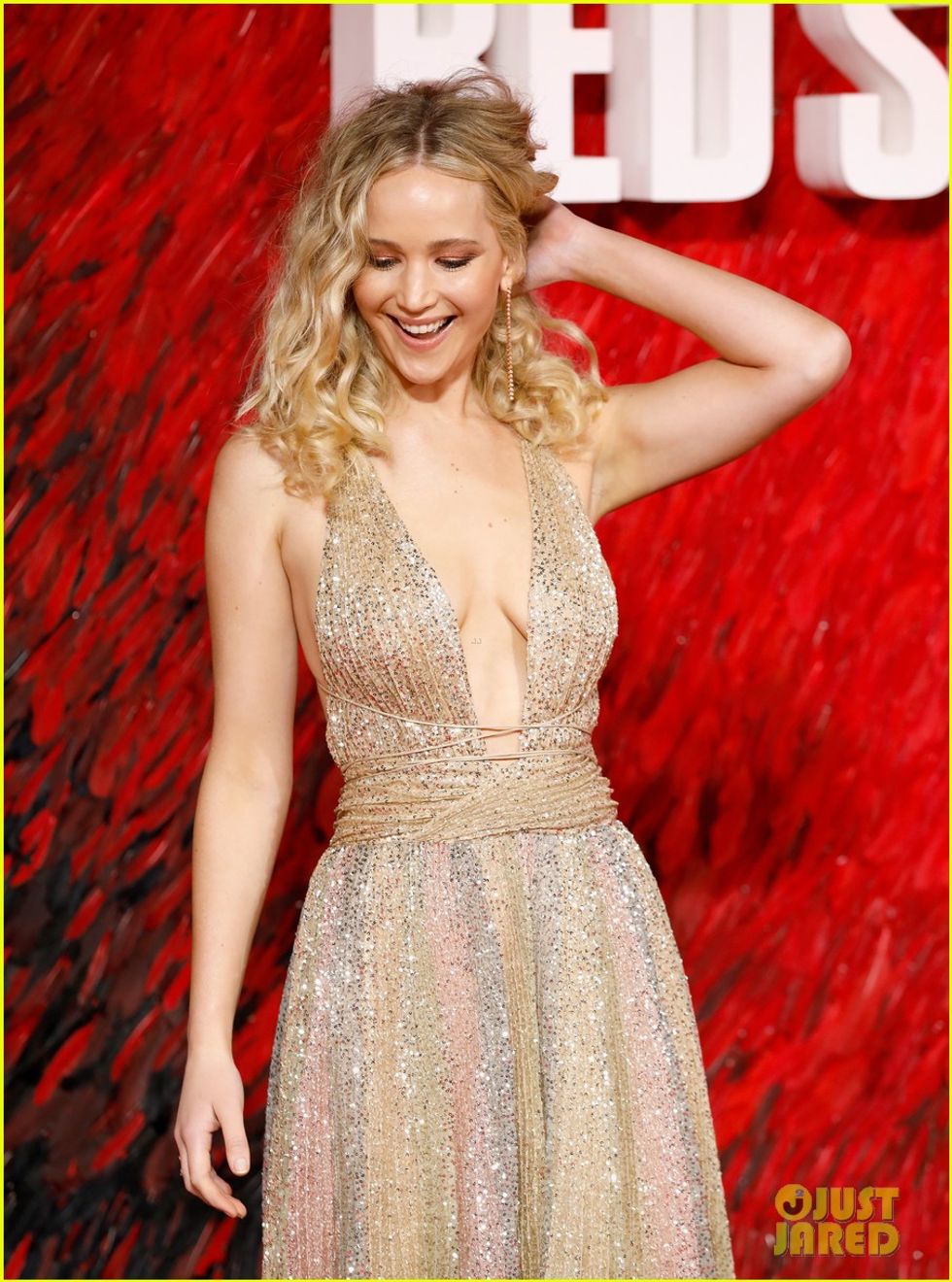 LIKE ARE YOU KIDDING ME? You can just tell that she feels flawless in this look, which comes straight from Dior's Spring/Summer runway show. She gushes confidence. Definition of woman crush forever. ILY JLAW, ILY DIOR (or, should I say, j'adore Dior).