Jane Austen has made her mark on history as the most epic love story writer there ever was. Her novels have blessed us with the dashing Mr. Knightley, a Pinterest board full of empire-waisted ballgowns, unrealistic expectations of formal events, and young Colin Firth in a flowy white shirt.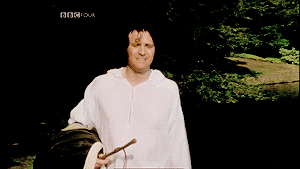 media1.giphy.com
As dreamy as these times (and men) were, most of the attributes so admired by Jane Austen can still be easily applied today. The protagonists of each Austen story share characteristics most women still strive for in modern times. From Elizabeth Bennet to Emma Woodhouse, each Austen heroine has a quality or two we can all strive to obtain.
So maybe Mr. Knightley is not an exact replication of the men we see on campus every day, but we are not exactly Emma Woodhouses either. Why not make that change? Sure, the empire-waisted gowns were atrocious, but I see no reason why we cannot embody the characteristics of an Austenian woman in our ripped jeans and over-sized sweatshirts.