If you are anything like me, you LOVE to make lists! I make lists for almost everything, but packing is the most important. When moving to college, whether it be a dorm room or an apartment, there is absolutely everything you should need. If you follow this list you will be all ready to take on your year at college!
Bedding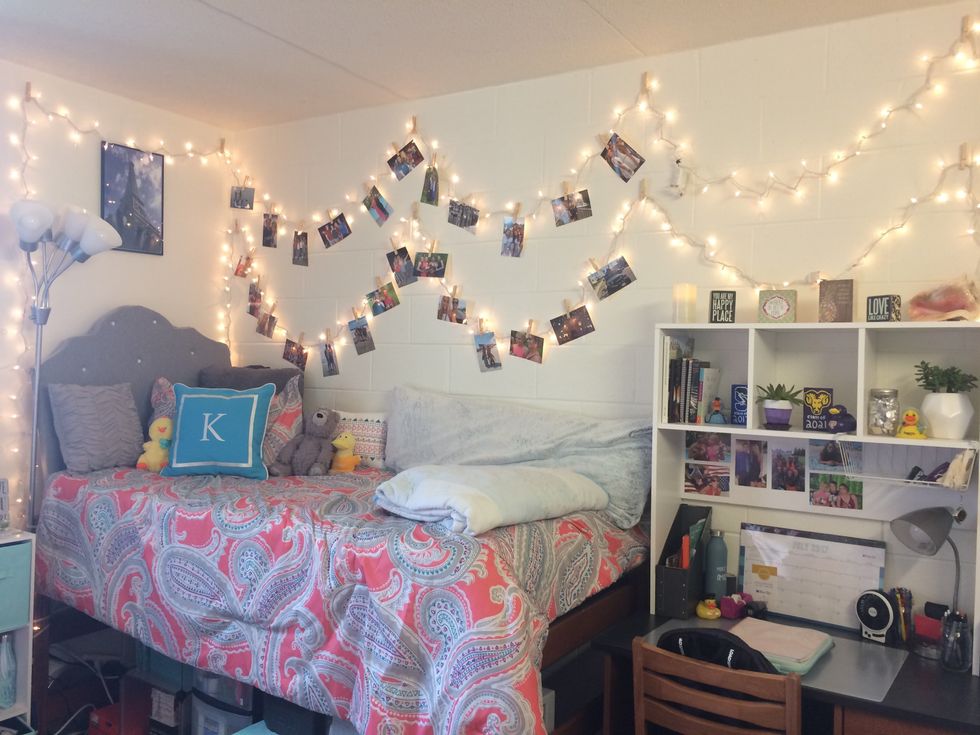 Sheet set
Spare sheets
Comforter
Memory foam mattress topper
Pillow
Pillowcases
Warm blanket
Throw pillows
Step stool (if raising bed)
Eye mask
Bed protector (for bedbugs)
Reading pillow
Under bed storage
Room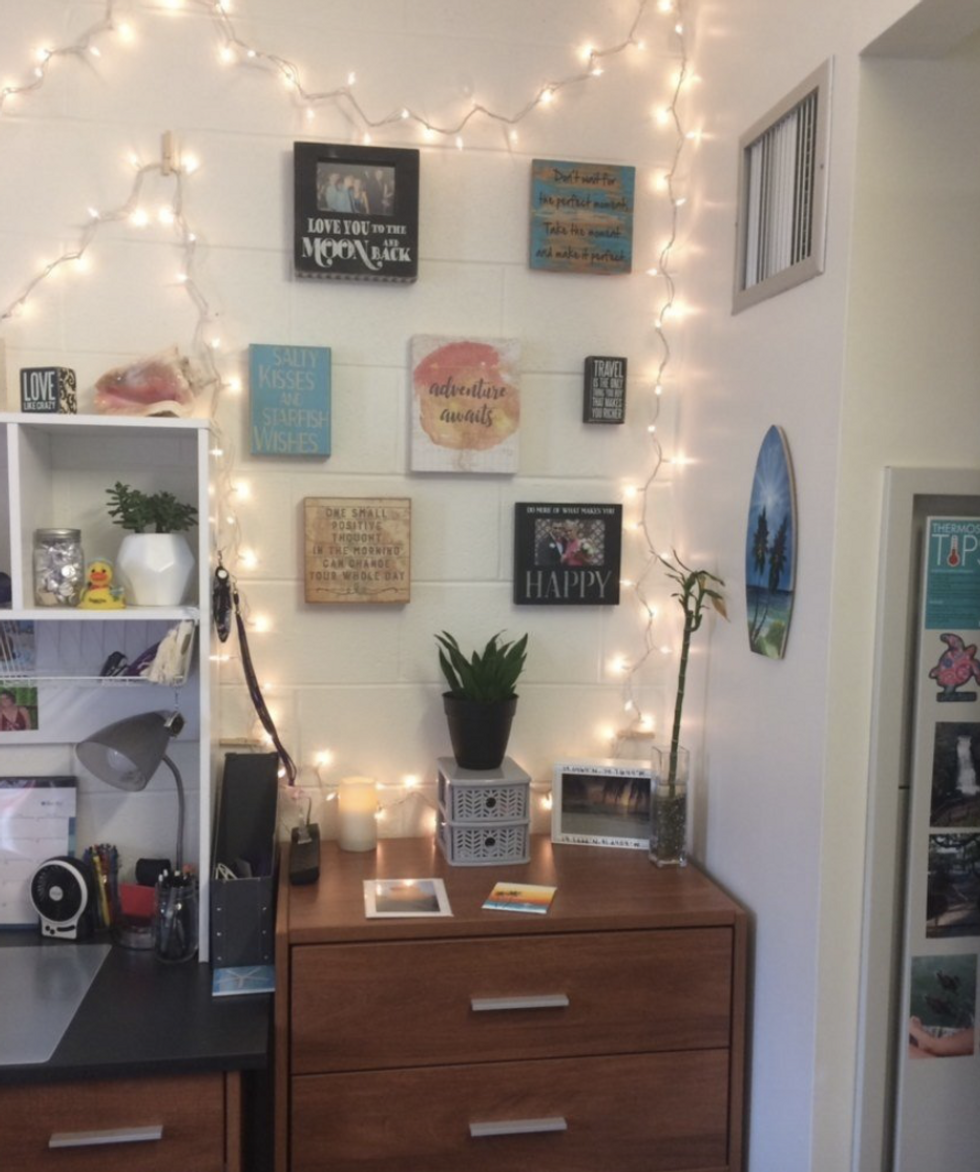 Wall quotes
Artwork
Plants
Candles (or fake candles if your school does not allow real ones)
Rug
Floor lamp
Picture frames
String lights
Command strips
Pictures
Curtains (if needed)
Full body mirror
TV and TV stand
Microwave
Mini fridge
Bathroom - if you have your own!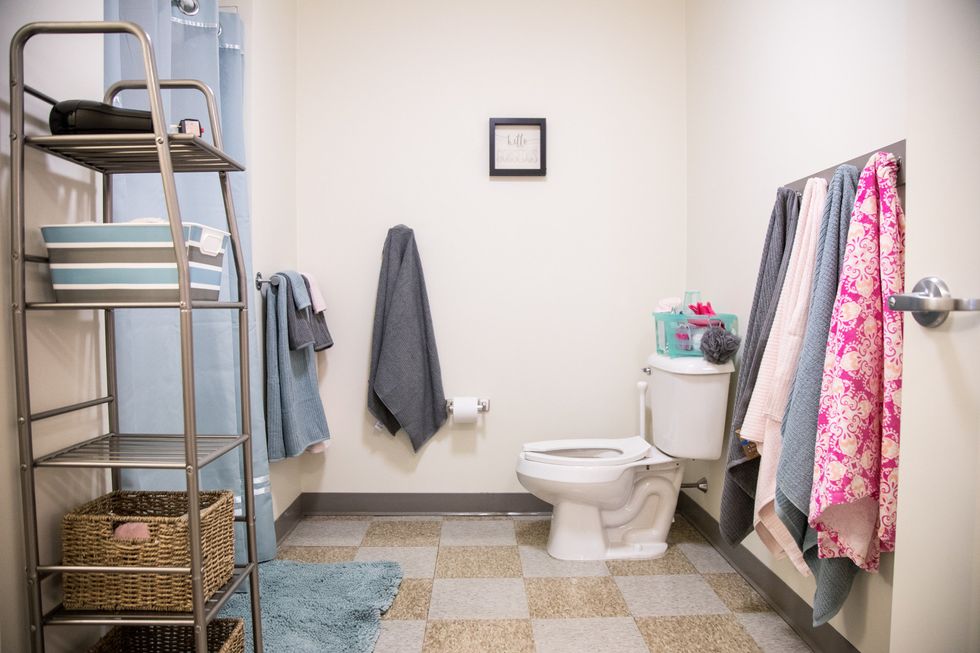 Towel
Rugs
Hanging shower organizer for soaps
Trashcan
Over the door hooks for towels
Hand towels
Toilet bowl cleaner
Shower cleaner
Shower curtain
Toilet paper (you need more then you think)
Shower curtain clips
Desk/school supplies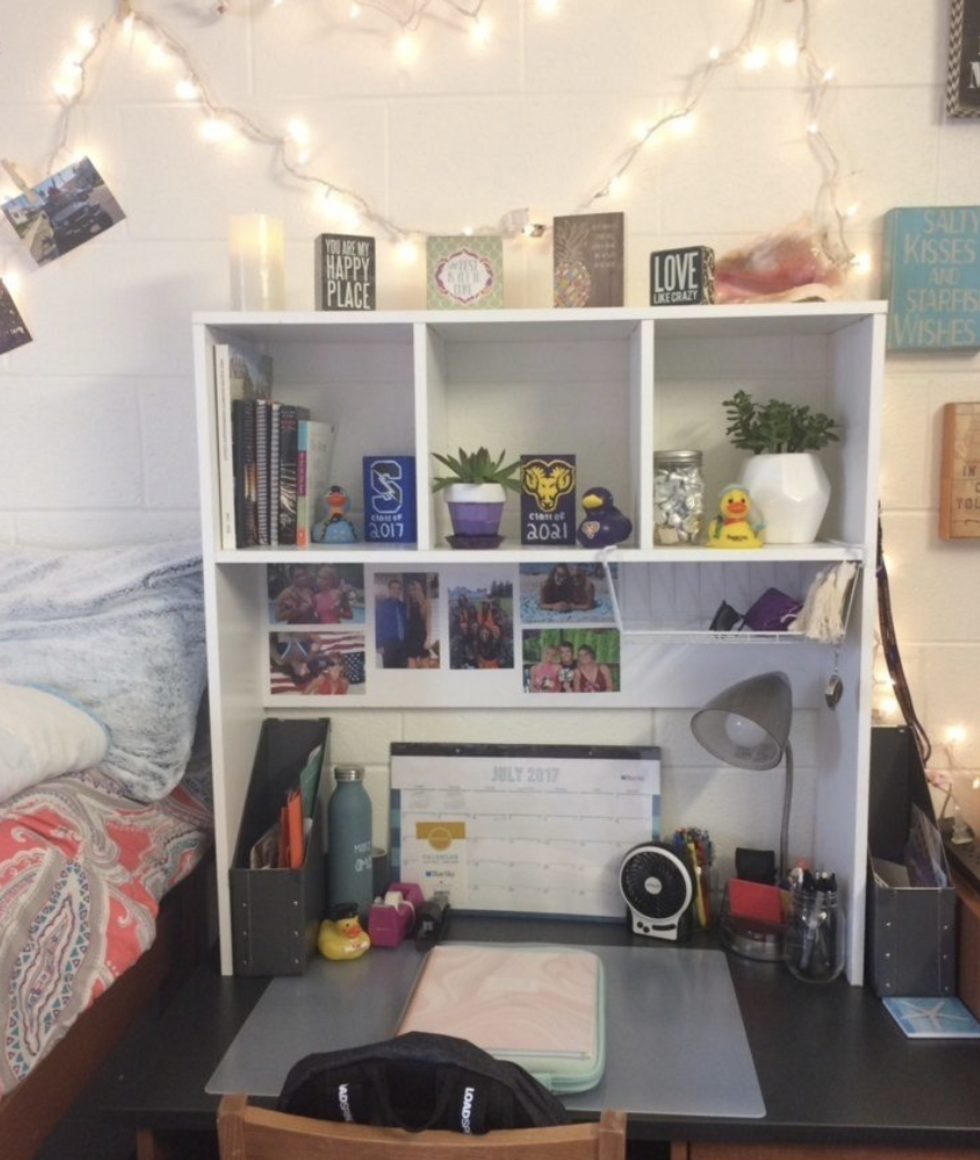 Kaylee Richard
Paper clips
Binder clips
Lamp
Desk shelf (if you aren't provided with one)
Drawer organizers
Backpack
Textbooks
Notebook paper
Printer, paper, and ink (if needed)
Planner
Notebooks
Binders
Highlighters
Pencils
Pens
Adaptors/chargers
Flash drive
Scissors
Note cards
Tape
3-hole puncher
Calculator
Whiteboard calendar
Closet/laundry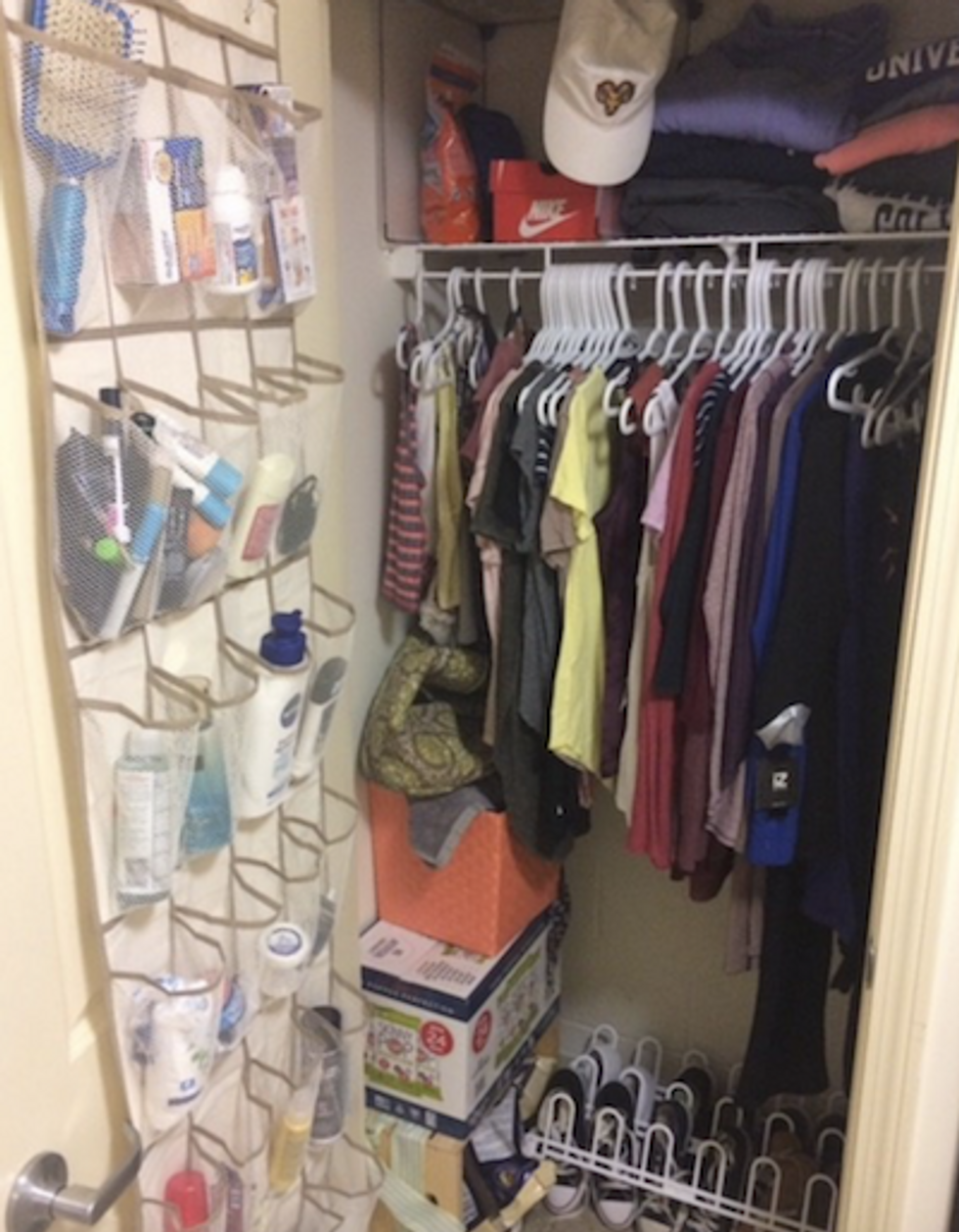 Laundry basket
Drying rack – I recommend one that hangs over the door!!
Shoe rack
Hangers
Wrinkle release
Over the door hanger – I put all my beauty products in it
Stain remover
Laundry detergent
Dryer sheets
All your clothes and shoes!
Basics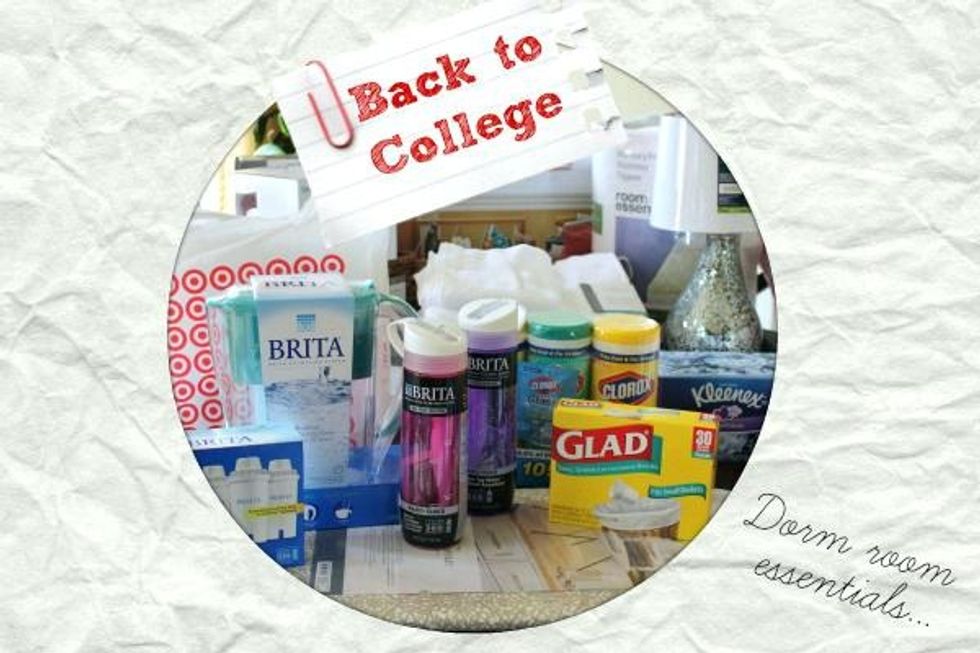 Toothbrush
Toothpaste
Mouthwash
Shampoo
Conditioner
Body wash
Face Wash
Razor
Tissues
Q-tips
Cotton balls
Paper towels
Nail polish
Nail polish remover
Makeup
Hair bands
Lotion
Deodorant
Chapstick
Blow-dryer
Straightener
Curling iron
Extras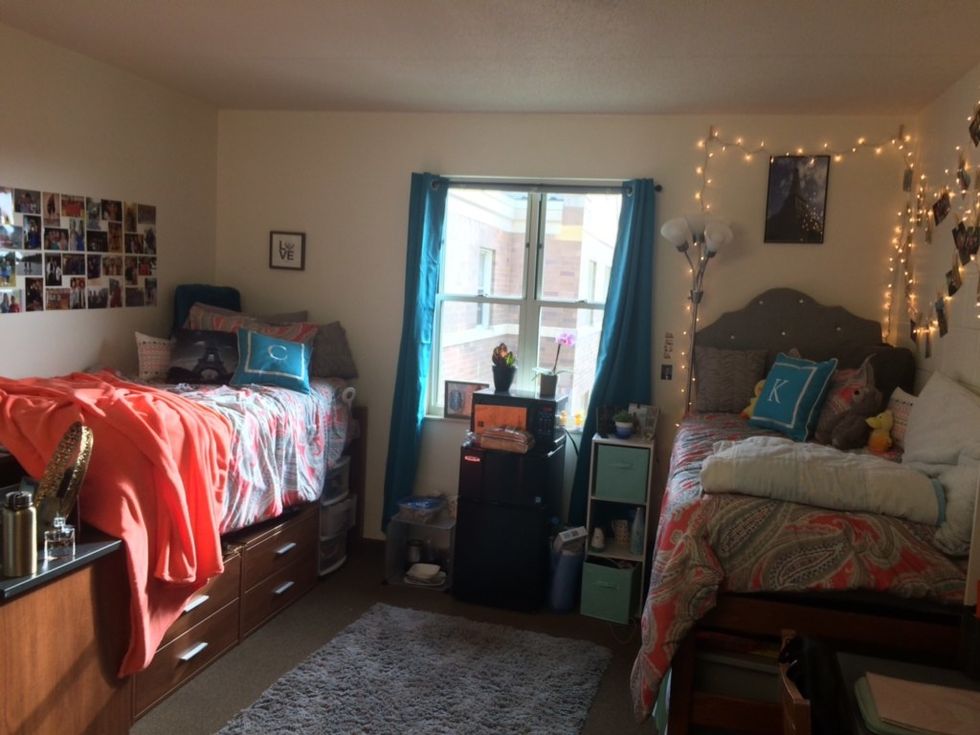 Trashcan
Basic tools
First aid kit
Tape measure
Vitamins and medications
Fan
Cups/water bottle
A case of water bottles
Snacks
Umbrella
Speaker
Mini vacuum
Reusable silver wear
Microwaveable plate and bowl
Brita
Power strip/surge protector
Duffle bag
Ice cube tray
Mini safe
Ziploc bags
Envelopes and stamps (if you plan on sending any mail)
Doorstopper