It's June and that means it is officially summer. It is time for tubing on the river and chilling at the pool, but that can get boring. Before you know it, it will be time to head back to school or work. There are so many things to do in Iowa this summer to stay both active and have fun.
Here are a few ways to stay active and explore the beautiful state we live in.
1. Maquoketa Caves State Park.
Long wood staircases descend into the caves of Maquoketa Caves State Park (30 miles south of Dubuque). Maquoketa Caves have 16 caves and crawl spaces with towering stone walls and moss-covered rocks. Ducking through this giant cave will make you feel like a true explorer, but don't forget to bring a flashlight.
Iowa's Department of Natural Resources currently requires attendance at a short program before entering the park's caves to help prevent the spread of White Nose Syndrome by humans. It is also free admission into the park as long as you watch the program. For more information visit http://www.iowadnr.gov/Places-to-Go/State-Parks-Re....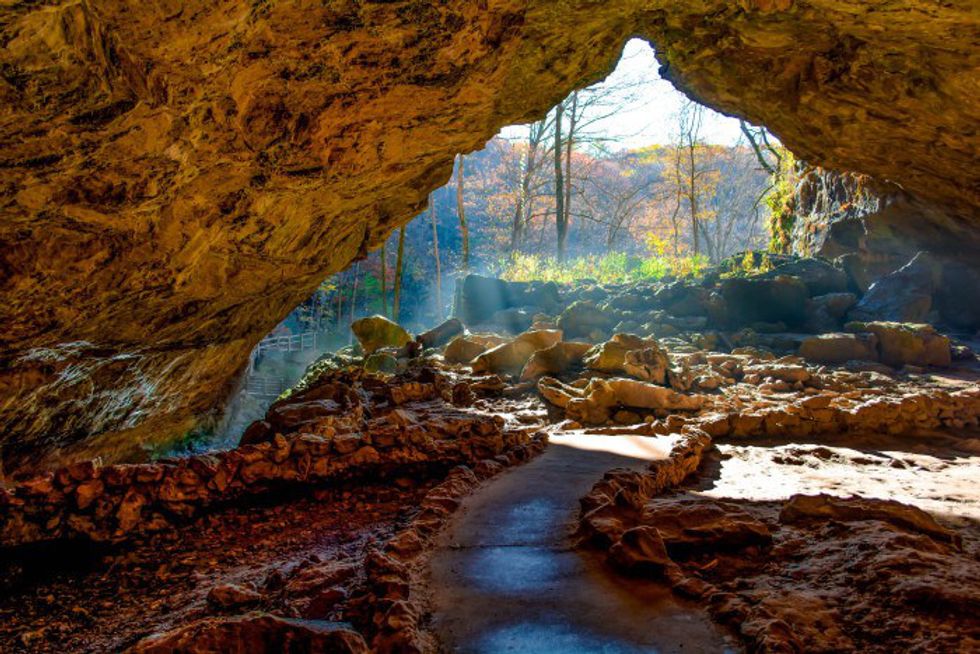 2. Iowa State Fair.

What better way to celebrate Iowa's farm heritage than with fried food and animals galore in the heart of Des Moines? With over 400 acres of excitement, the Iowa State Fair has everything from the Big Boar to midway rides to deep-fried Snickers bars and even the butter cow. But the best way to take it all in is from the Sky Glider Ride. The Iowa State Fair is from August 11-21 with performances by Lady Antebellum, Meghan Trainor, Jason Derulo, Steven Tyler and The Loving Mary Band and more.
For tickets and information visit iowastatefair.org.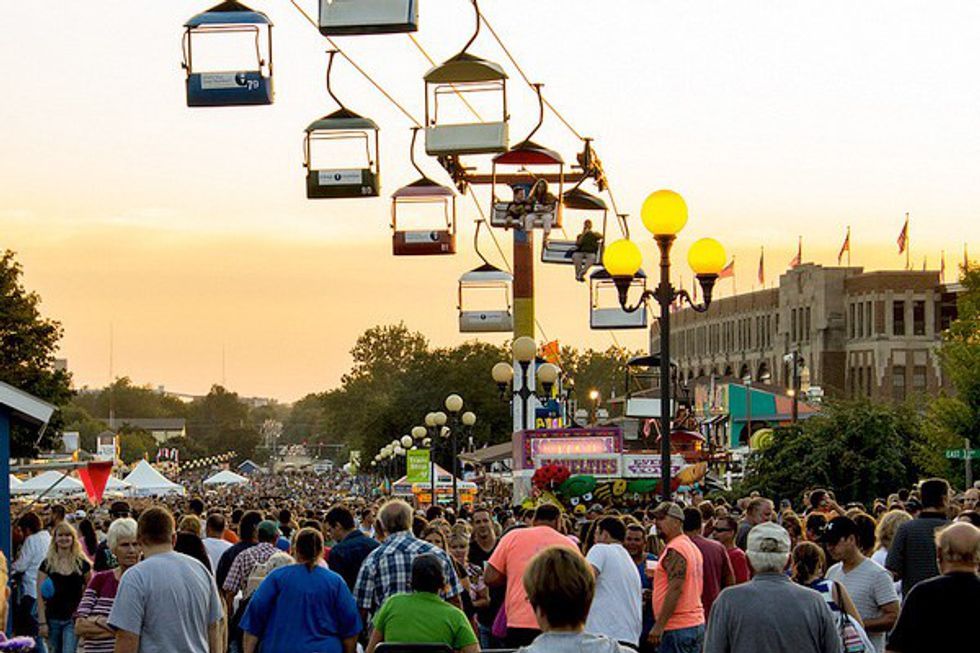 3. Pikes Peak State Park (Bridal Veil Falls).

From camping to picnicking, Pikes Peak State Park has it all. Located in McGregor, Pikes Peak features many walking and biking trails and its very own waterfall, Bridal Veil Falls. Admission is free, but make sure you visit after a rain because otherwise there won't be much water for the fall.
For camping information and maps visit http://www.iowadnr.gov/Places-to-Go/State-Parks-Re....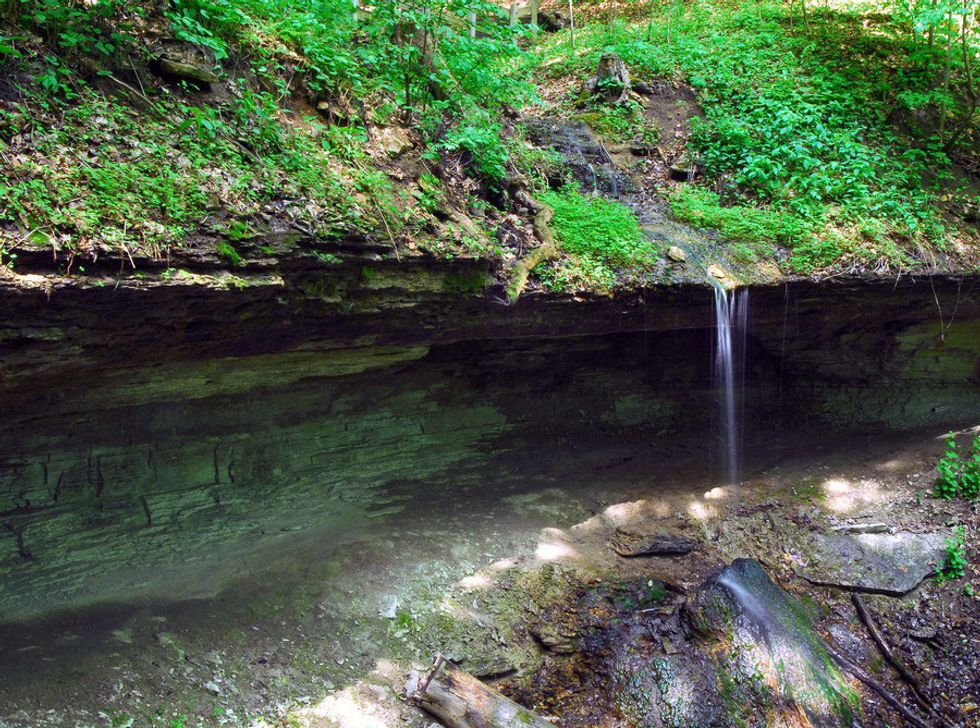 4. National Balloon Classic.

Twenty miles south of Des Moines, Indianola hosts the annual National Balloon Classic. From July 29-August 6, this week-long festival has decorated the skies of Iowa for more than 40 years. The festival includes balloon flights, a 5k road race, fireworks, a parade, music performances and arts and crafts. Morning admission is free and evening admission is $5 for ages 6 and over.
For the full musical performance list and more information visit http://www.nationalballoonclassic.com/.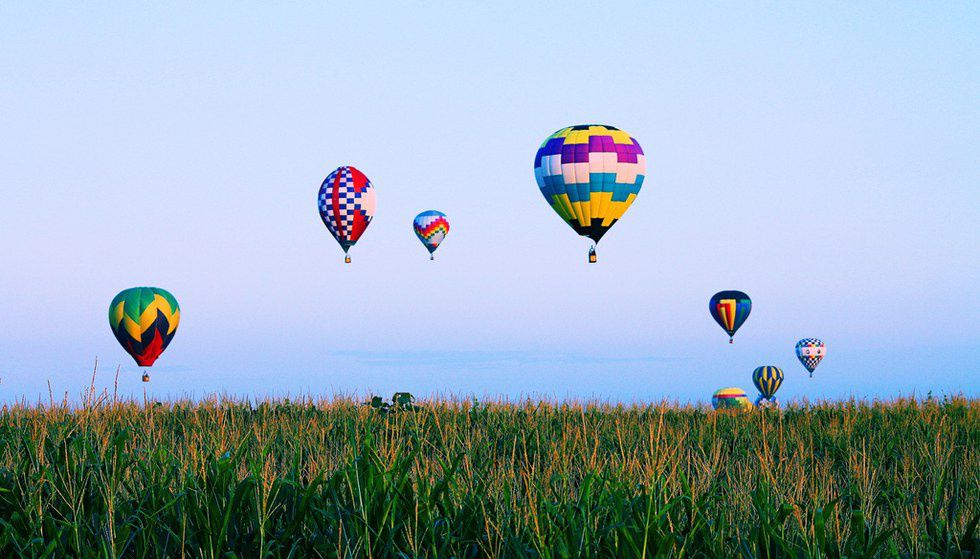 5. High Trestle Trail.
Running 25 miles from Ankeny to Woodward, the High Trestle Trail is a former rail trail where people come to hike, bike and ride horses. The trail offers breathtaking views of the Des Moines River Valley and is a great photo opportunity, especially at night.
For more information and maps visit http://www.inhf.org/high-trestle-trail-intro.cfm.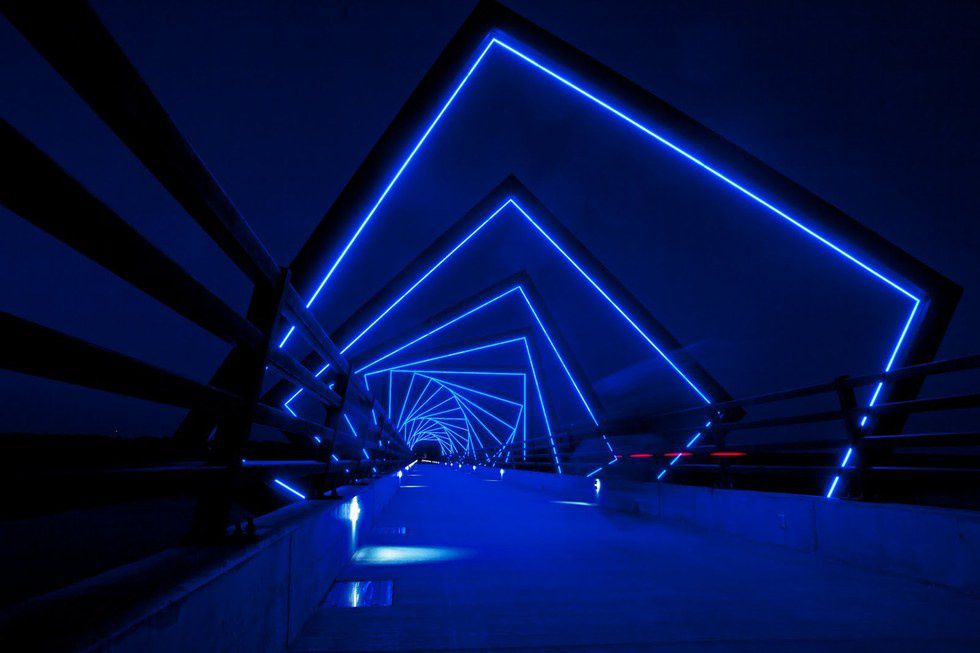 6. Dunning's Spring Falls.
Located in Decorah, Dunning Spring Falls offers a shaded serine spot to picnic and hike. It is also a hot spot for photos from wedding pictures to prom pictures. Be sure to hike all the way to the top for a view that's unlike anything else in this world. Maybe even visit Ice Cave while you are in the area (on the same road less than a minute away).
For more information visit http://www.traveliowa.com/aspx/dest.aspx?id=9620
7. Lake Okoboji.
There is so much to do at Lake Okoboji it is hard to choose. From the Arnolds Park Amusement Park to Sailing and camping, Lake Okoboji is the place to be. They also offer boating, fishing, water-skiing, wakeboarding, parasailing, golfing, tennis, shopping and many delicious restaurants such as The Barefoot Bar. Be sure to stay for a weekend or even the 4th of July.
For more information and prices visit http://vacationokoboji.com/.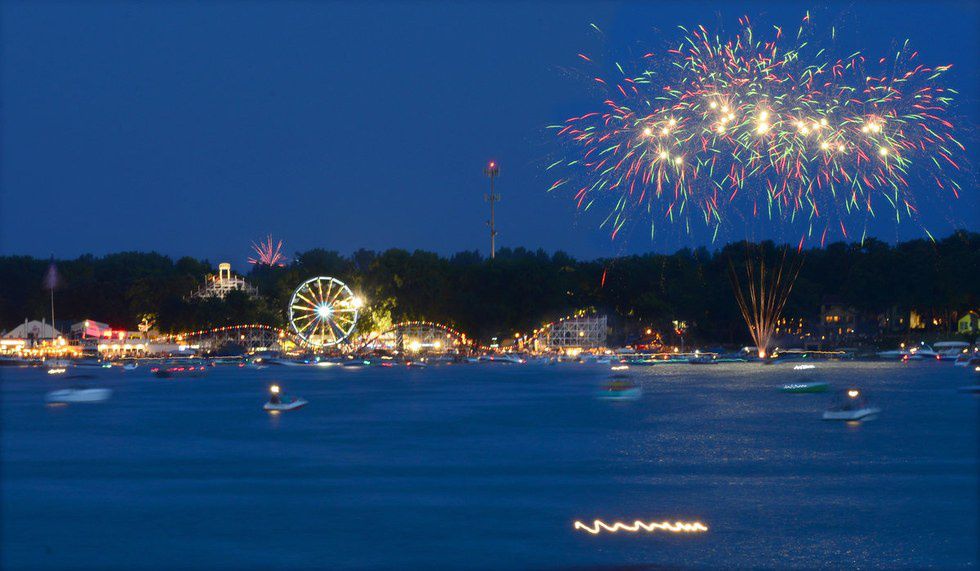 8. Blank Park Zoo.
As Iowa's only traditional zoo, the Blank Park Zoo features 25 acres of animals and habitat on the south side of Des Moines. This zoo has a large discovery center which features the red pandas, the cave animals and the bird exhibits. Along with the discovery center, the zoo has many exhibits including an Aquarium, African Boardwalk and the Big Cat Complex. Admission is $13 per adult and $8 per child.
For more information and to purchase tickets online visit http://www.blankparkzoo.com/.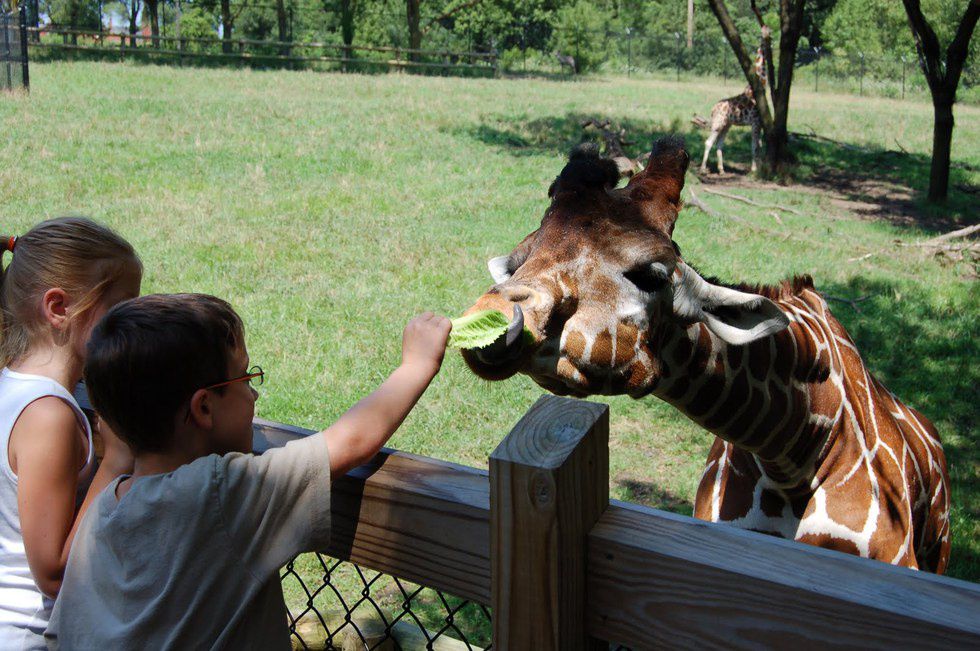 9. Lost Island Water Park.
Lost Island Water Park is the water park to be at in Iowa. With 10 slides and multiple pools, this water park in Waterloo is a guaranteed fun day in the sun. Lost Island also offers adventure golf, a zip line and go-carts. They also offer delicious food, places to picnic and cabana rentals. Admission for the waterpark is $25 (48' and above) online and $26.40 (48' and above) at the gate.
For more information and prices for the other amenities visit http://www.thelostisland.com/.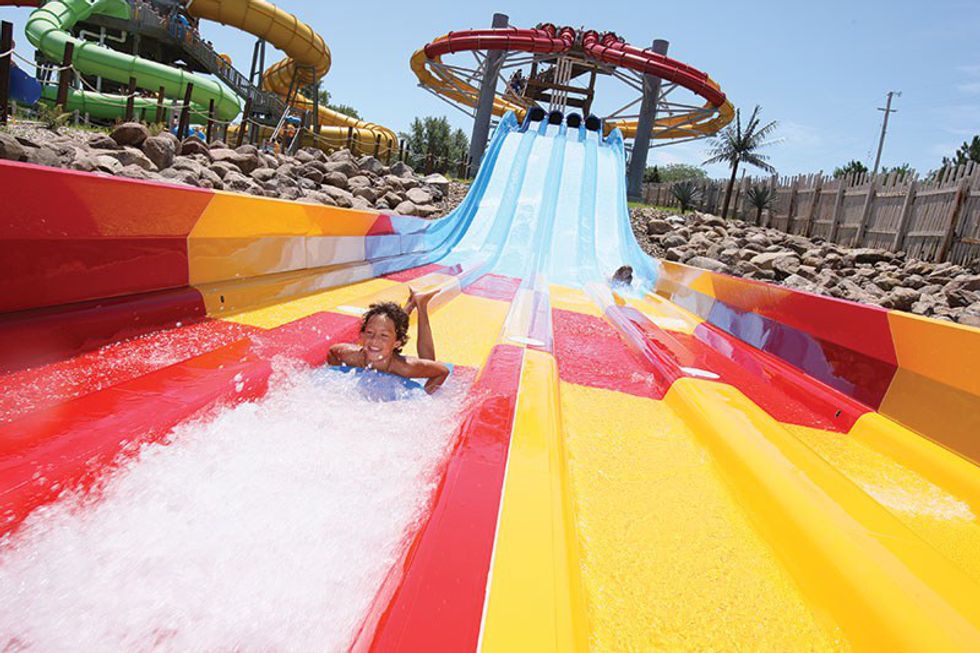 10. Grotto of the Redemption.
Considered to be the "Eighth Wonder of the World," this giant grotto in West Bend has the most gems and precious stones found in one location. In 2001 this stone beauty was added to the National Register of Historic Places. The Grotto is made up of nine different grottos which show different scenes in Christ's life. They also offer on-site camping. Admission is $8 per adult and $5 per child.

For more information visit http://www.westbendgrotto.com/.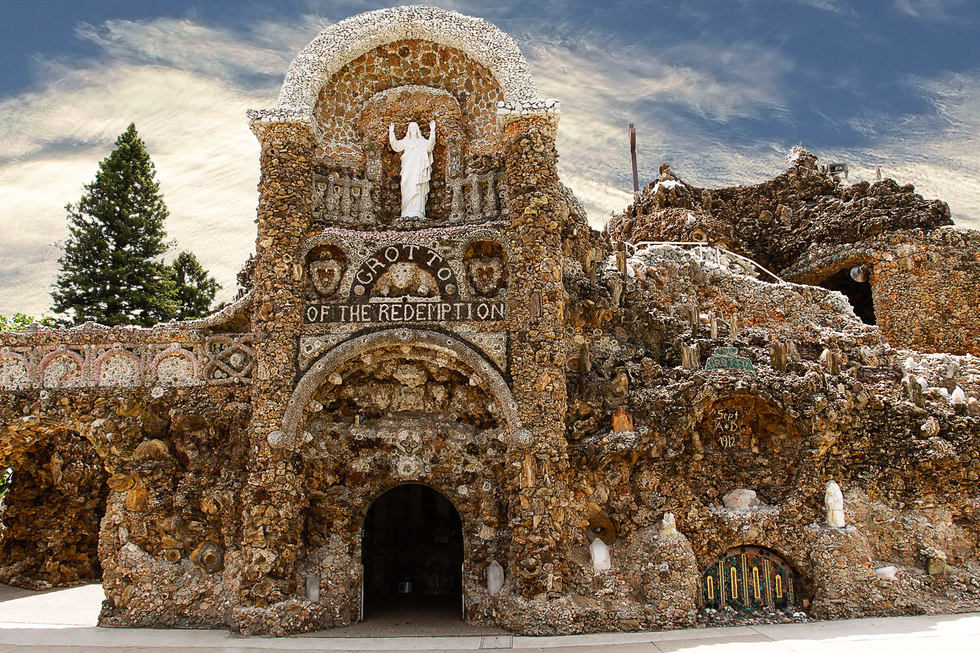 11. Nordic Fest.
Since 1967, Decorah has has held its annual Nordic Fest and has welcomed over 1.5 million visitors. Nordic Fest helps honor the town's Norwegian heritage with delicious food booths, live music, crafts, a parade, a 5k run/walk or 15k run and fireworks. They even have Nordic Dancers (middle school to high school age) do traditional Norwegian dances. This festival is from July 28-30 so don't miss out on all the fun.
For more information and event times visit http://www.nordicfest.com/.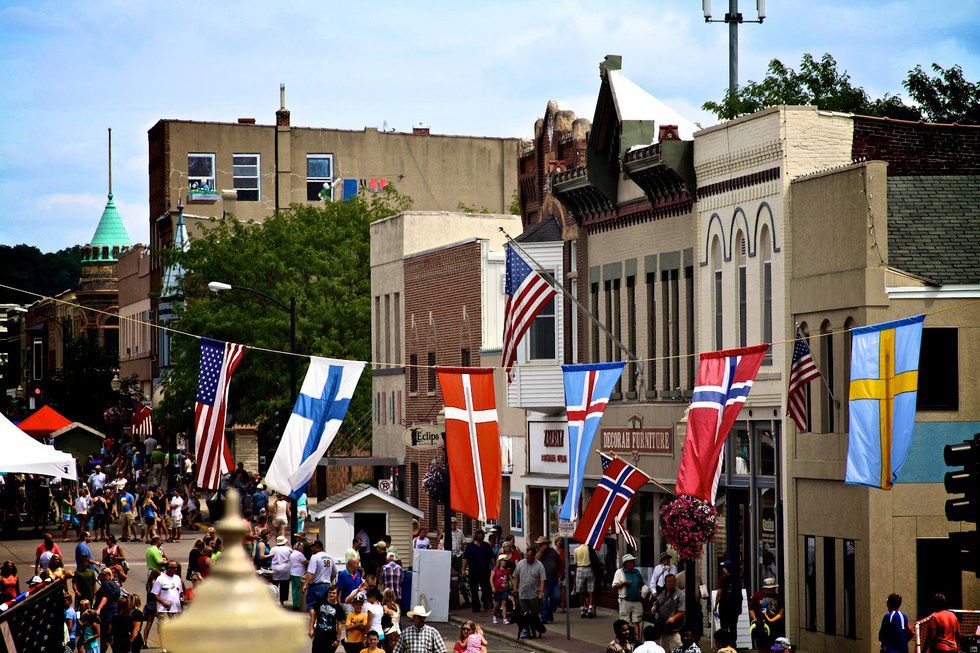 Now that summer is in full swing, go for an adventure and maybe visit a few of these places and festivals. You won't regret it.