Why does the word introvert seem to have such a bad connotation attached to it? Is it because people picture a goth sitting alone in the dark or a nerd playing video games in their parents basement?
First of all, I think that people mistake the meaning of extraverts and introverts. It seems that people assume being an introvert or an extravert directly correlates to being social or antisocial. However, the main distinction between the two lies between where someone's energy sources from. This means that extraverts are recharged by being around other people, while introverts get their energy from being alone. So yes, introverts can still be social and enjoy being with people, but alone time is how they feel recharged and being around people for an extended period of time can be draining.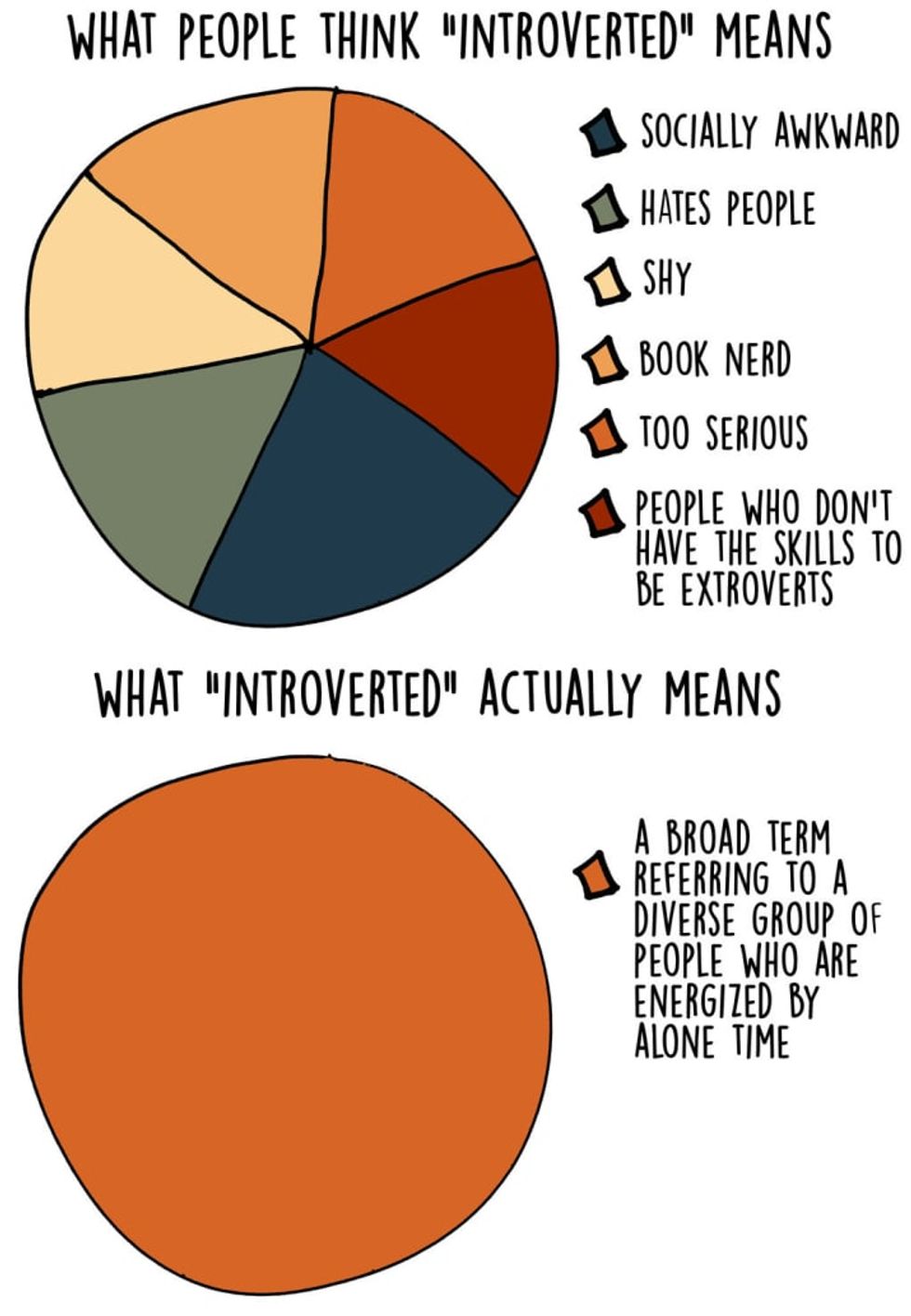 And yes, there are certain characteristics that introverts usually portray. According to the Huffington Post, introverts are more likely to dislike attention, reflect before making a decision, struggle with change, and focus easily. On the other hand, extroverts are typically more open, get distracted easily, and accept change. Introverts are thinkers and listeners, while extraverts are speakers. In social relationships, introverts typically have a smaller group of strongly bonded friends while extroverts have a larger group of friends who are not as connected.
I am an introvert. I won't lie and tell you that I do not have some of the stereotypical characteristics of one. Do I sometimes prefer staying in and watching TV alone or be with a friend over going out with a group of people? Yes. Am I a quiet-natured person? Yes. But that doesn't mean that I am completely against being a social person. It bugs me when people instantly assume that introverts have no friends or no social life. I just like my alone time. What is the matter with that?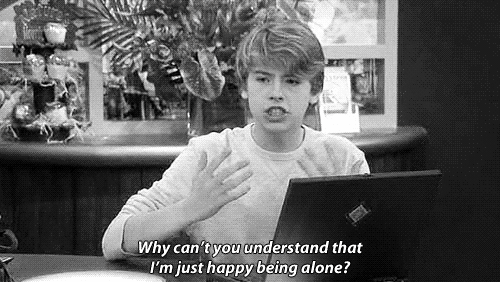 I think the issue is that our society usually praises people who are outgoing. People who are more reserved are in the shadows because of this. But, introverts aren't anti-social, we just socialize differently. Before, I felt that I had to defend myself when I was asked if I was an introvert or extravert. As I continue to grow and become more self-aware, I have accepted that I am an introvert because why shouldn't I? I give props to extraverts for their strengths, but I am also proud of my own introverted strengths.
The fact of the matter is that there is not one "better category" between the two groups. They just have two completely different energizers and different strengths in the social world. If you are an introvert like me, some of the stereotypes of an introvert may or may not be true. But enjoying alone time to recuperate is not a bad thing. Neither is going out with a group of people.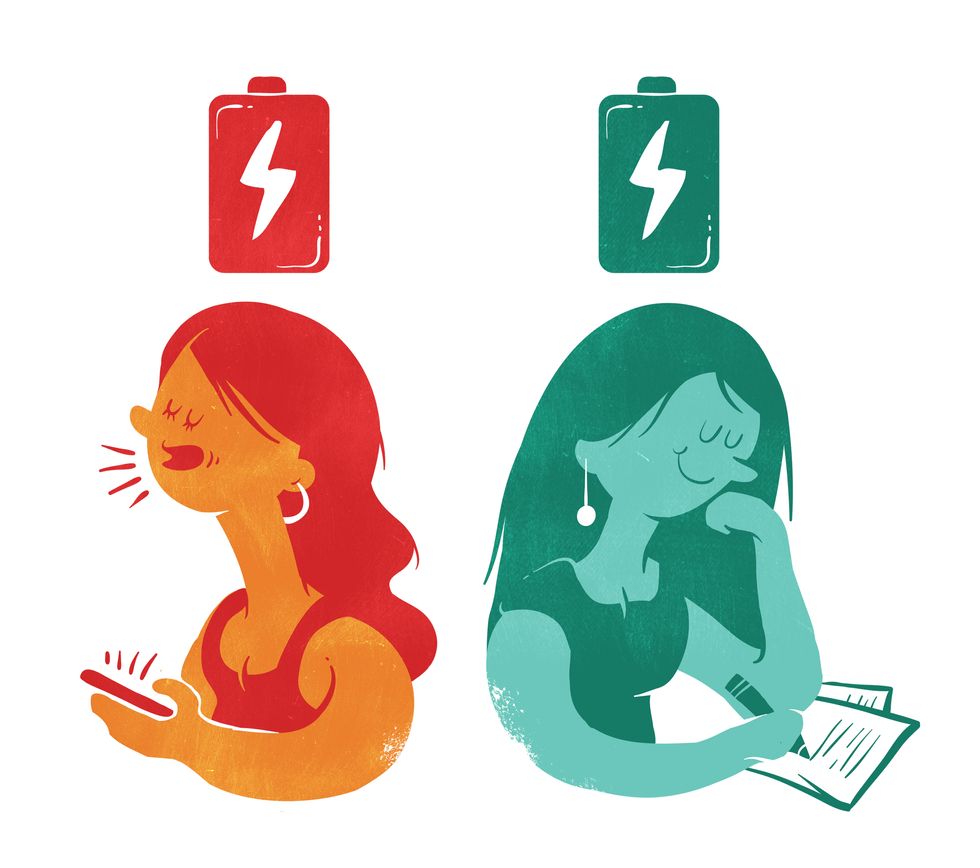 Everyone has different strengths that can be utilized to be the best version of themselves. In fact, we need a balance of introverts and extraverts to have a diverse group of people in the world. In conclusion, whether you are an introvert or an extravert (or somewhere in between), do not feel that doing what is best for you is "wrong."