If I had to choose one or the other, I would categorize myself as an introvert rather than an extrovert. However, I definitely have qualities of both, and that's quite confusing. It's confusing not just for those online tests (for which I often receive "results inconclusive"), but it's confusing for me. Let me explain.
I've always been introverted, though it may not always be clear. For the first 10 years of my life, I was incredibly shy. But then in fifth grade, I moved to a new town and realized that if I wanted to make new friends and be involved, I would have to dive outside of my comfort zone. From that time on, taking leaps outside of my comfort zone, even when my heart is racing and my body is shaking, has become a fairly regular occurrence in my life. And I love it. I love stepping outside of what feels comfortable. I love talking to new people. I love speaking up, taking on leadership positions, and being recognized for my work. I'm just also terrified of it. And exhausted by it. As you might imagine, this can be incredibly frustrating. Having conflicting instincts makes seemingly simply decisions and tasks a little more difficult.
Like so many things, our personality in terms of introversion/extroversion is a spectrum and few people fall completely on one end or the other. Many people have some traits that are representative of an introvert, while having others that depict an extrovert. I'd like to give a little insight into my experience, and probably of that of others, of what it's like to be an introvert with some extroverted qualities.
It's wanting to stand up and speak your mind, but every physical response is telling you to sit down.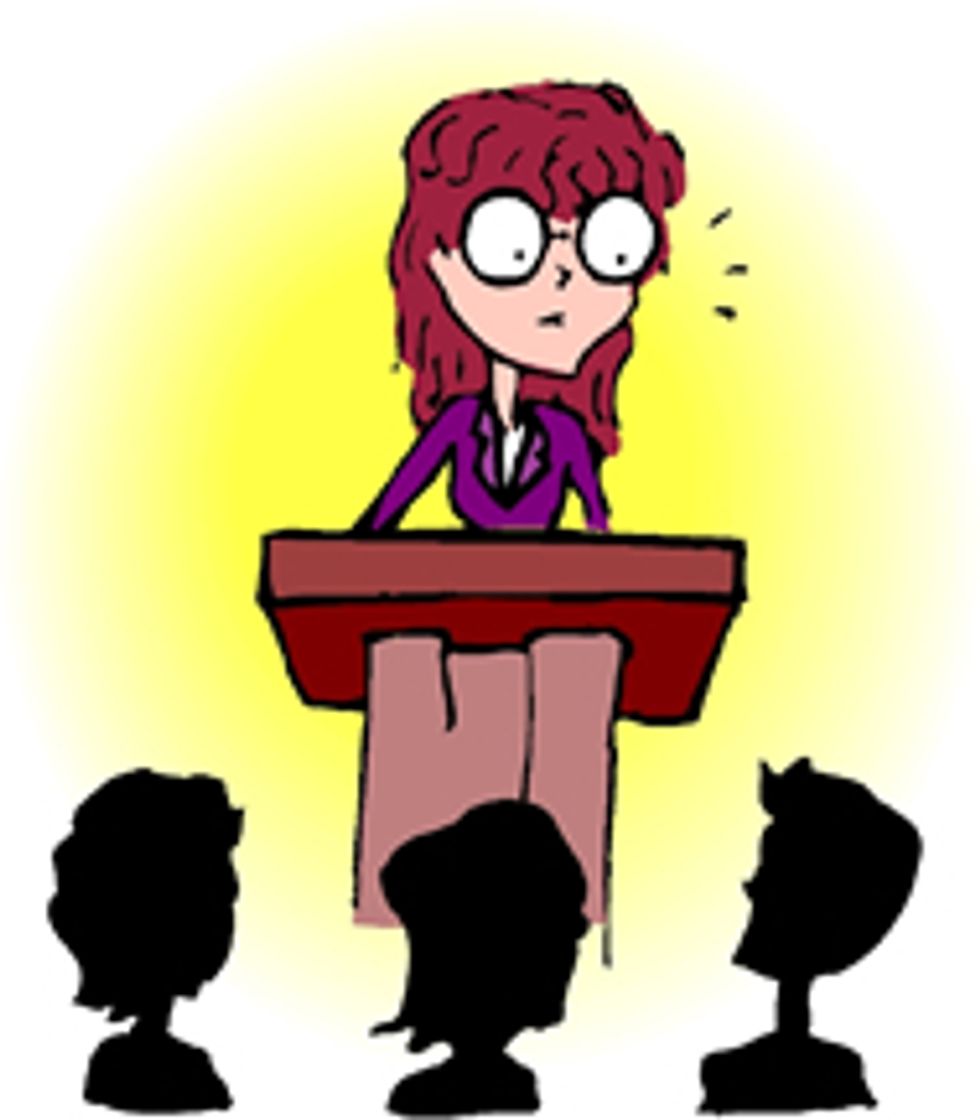 I love giving speeches. I love being passionate about a topic, crafting my words and sharing what I have to say with other people. Speaking in front of others makes me feel powerful. However at some level, I'm scared out of my mind. I can write a good speech. I can practice a speech and be so incredibly comfortable with it and ready for it. I can even give that speech with seeming ease, with a steady voice and a confident gaze. But let me tell you, I am freaking out. My legs are shaking and my heart is racing and I don't feel calm for about five minutes before and about 15 minutes after I have stood up in front of people to speak. Be it a professional speech in front of 50 people or a casual remark in front of 10, you can bet that my body feels like jelly. It's like my body and my mind just disagree.
It's wanting to work collaboratively while needing to be alone to think straight.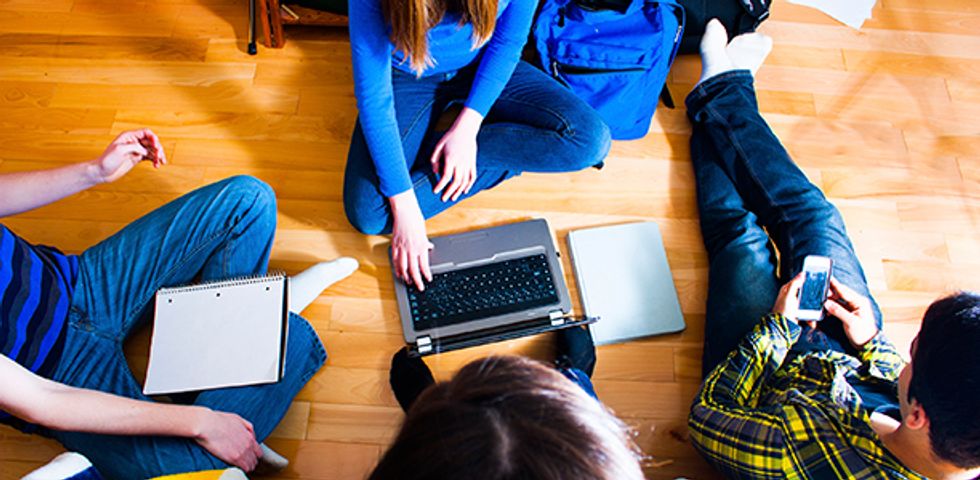 I love working in groups. Being able to bounce ideas off one another and helping each other figure things out is fun, helpful, and very beneficial in most situations. However, oftentimes I can't work in groups. At least not productively. Because as much as I love to social aspect of it, I can't think straight unless I'm alone. My best ideas come to me when I can silently and individually think through them.
It's having your interests lead you to people that are far more extroverted than you.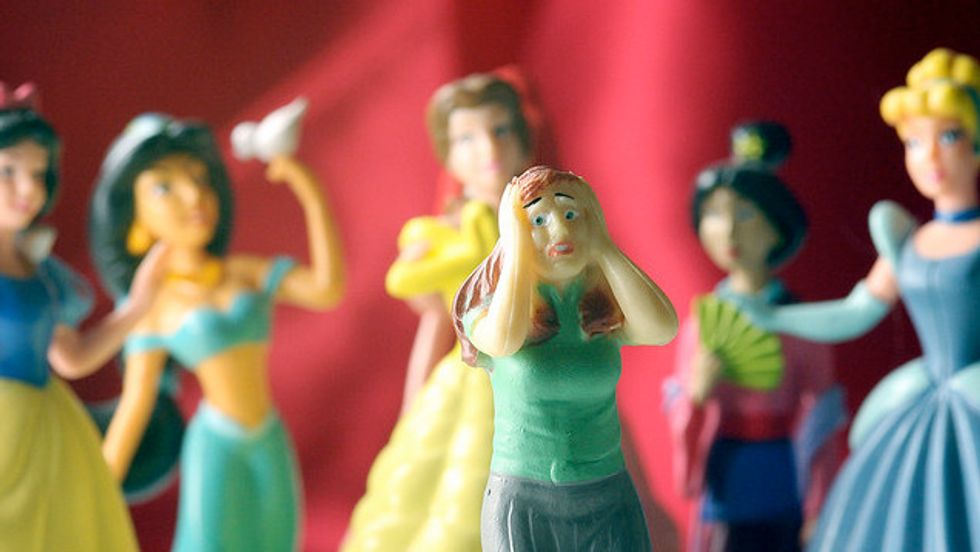 I'm a communications major, and generally, comm majors are pretty extroverted. You can tell from walking in the classroom—energy is high, people are talking, and everyone is feeding off of one another. While I have a passion for communication and can turn on the high energy when I absolutely need to, the extroverted energy that flows through my fellow classmates is not always easy to relate to and can be quite overwhelming at times.
It's desperately wanting to socialize, but not having the energy to be around people for more than an hour.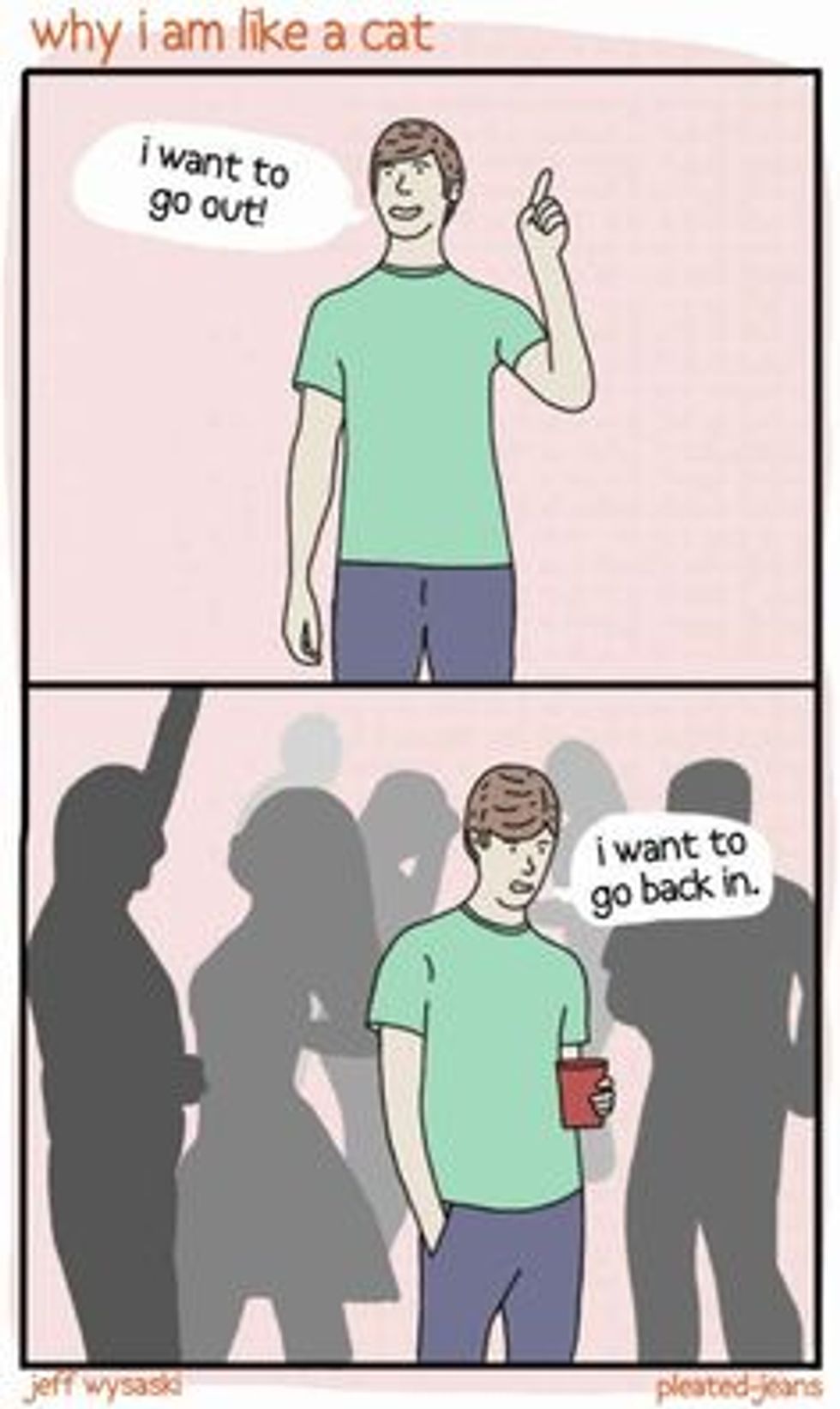 The amount of times that I've been really excited about a party, an event or an social gathering, only to realize soon before that I don't have the energy that day to socialize for a long period of time is excruciatingly frustrating. I love social situations. I love meeting people and spending time learning about people and having fun and feeding off the energy of others. It's just that sometimes, I run out of steam so quickly. The energy that my body has expended for social interaction is more limited on some days than others, and on those days when social energy is harder to find, even the most fun events can seem utterly exhausting.
It's needing to spend time alone, but having intense FOMO.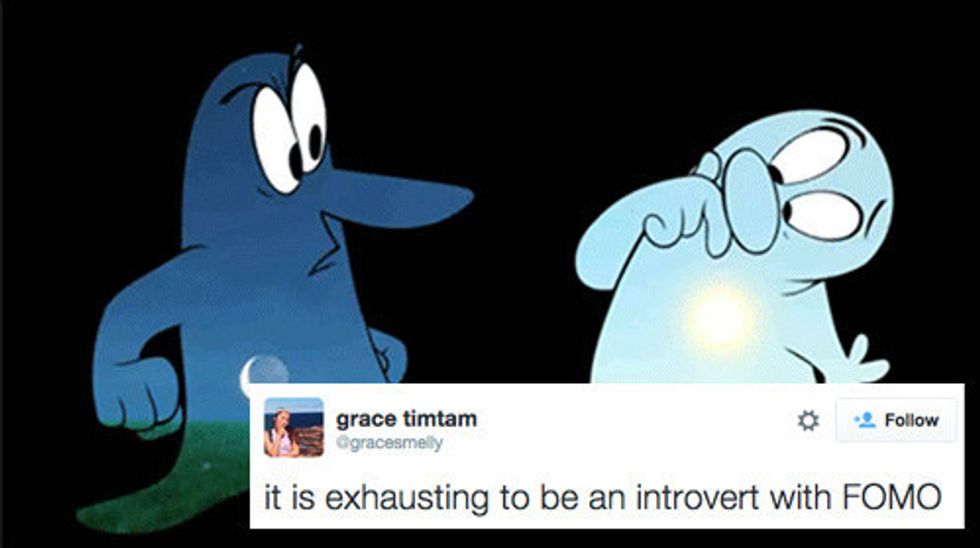 As an introvert, I need time alone in order to recharge. My cherished alone time is when I am able to build up that social energy. However, for me, alone time is only nice for so long. There comes a point when I want to be out, hanging out with my friends and being a social butterfly, yet I know that I don't yet have the energy to enjoy it. A restless feeling arises in those moments, when the idea of being social is taxing but the idea of not being social makes me feel like I'm missing out.
It's completely wanting to go up and talk to someone, but also definitely not wanting to.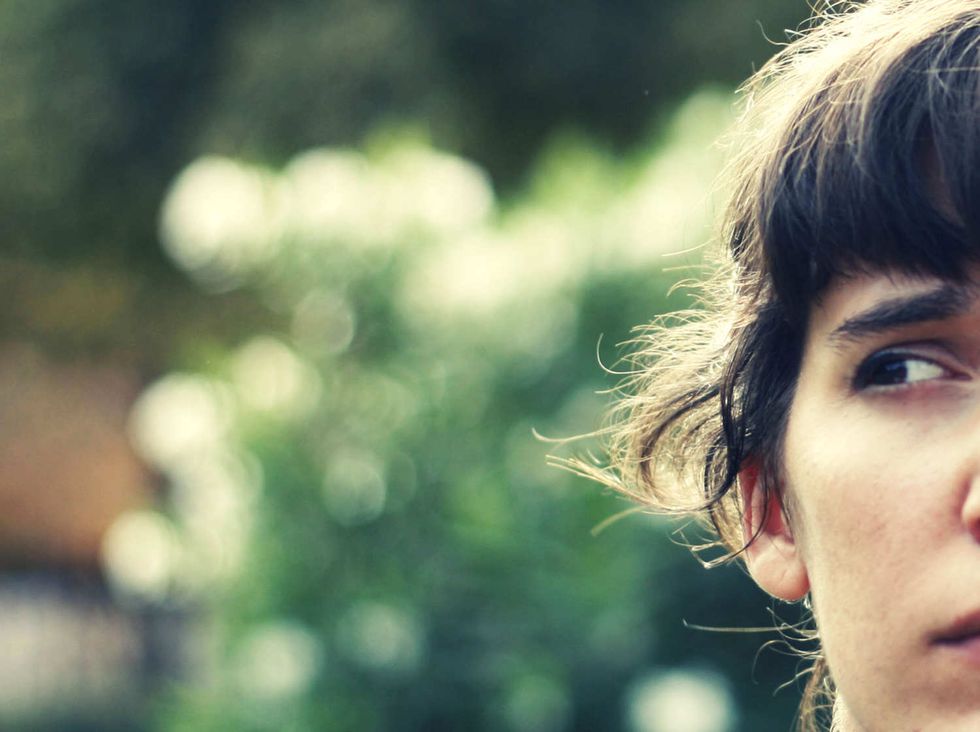 It's seeing someone that I definitely want to be friends with but not talking to them. Not because I'm shy, or because I'm scared, but because talking to new people is draining. You're in a weird position when making new friends is exciting and rejuvenating, but at the same time exhausting.