On Saturday, March 26, I had the opportunity to hang out with some of the girls from Conquer Divide .
Conquer Divide is an all-female rock/metal group that consists of (left to right): guitarist, Kristen Waters; drummer, Tamara Tadic; clean vocalist, Kiarely Castillo; screamer/unclean vocalist, Janel Duarte; bassist, Ashley Colby; and guitarist, Izzy Johnson.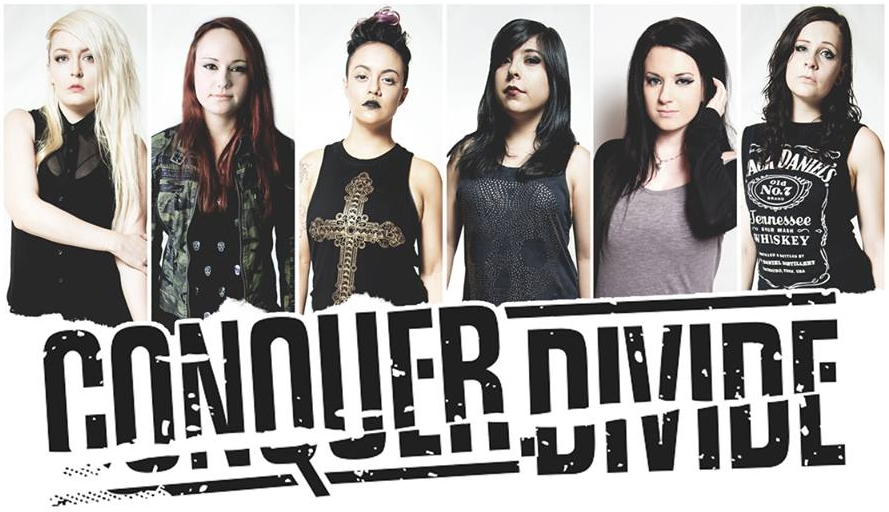 They formed in late 2012 and released their debut, self-titled album in 2015 through their current record label, Artery Recordings.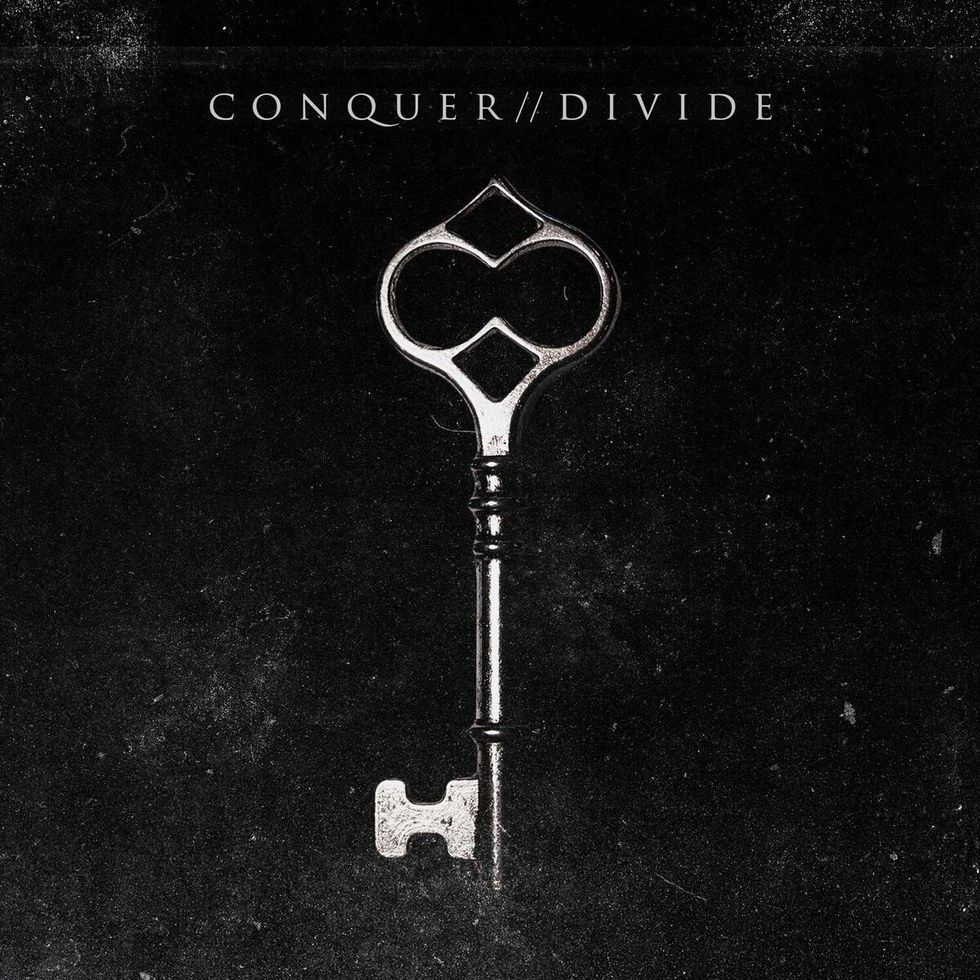 It's no secret that these girls are making waves. They're easily some of the most talented, wholehearted and recognizable females in the male-dominated metal industry.
Izzy, the guitarist, is at home in the UK because she recently had wrist surgery (ouch!) and had to miss out on her current tour, the Us Against The World Tour with Slaves, Capture The Crown, Outline in Color, Myka Relocate and Conquer Divide. Kia was on vocal rest due to her recent bronchitis recovery, but we were still able to hang out and talk a little. Send them your best recovery wishes, everyone. Being a musician can take a toll on your health sometimes!
I met up with the girls in a sports bar across the street from the place they were playing, The Studio at Webster Hall, and we chatted about their band once we got into the venue. We got to talk for a few minutes about life on the road as females. You'd be surprised at what came up -- I know I was.
For those who don't know you, who/what is Conquer Divide? What would you describe your music as?
Kristen: We are an all-girl metalcore/post-hardcore band, and some of our songs fall more in the rock spectra, depending on which one you're listening to.
What message does it send to your listeners?
Kristen: We try to take a negative experience that happened to us and turn it into something positive through our music, so we hope that we can reach people that way.
Me: OK, so here are the "real" questions. This interview revolves around the fact that you guys are an all-girl metal group, which is pretty awesome.
Do you ever feel like you guys are given shit for being girls, or have you ever been given shit for being girls? (In this industry in general.)
Janel: We've obviously encountered some weird stuff here and there. I know some loader or some local band thought she [Ashley] was a loader.
Ashley: Yeah, I had an experience where I was helping a local band take their gear off the stage and they actually thought I was just a promoter. He threw his drum at me and I was like, "Oh, OK." Then I got up and played right after and he came up and said, "I'm so sorry," and I'm like, "You know what? It's OK, you know, but just next time, think about it." You gotta think about that stuff. He said, "I'm sorry I was rude to you," and I'm like, "Sorry? Why were you rude?" He didn't wanna say it.
What about perks? Have you guys been given perks for any of this?
Kristen: We do get people to help us lift our gear, which is nice cause we're not very strong. Lots of people offer to help carry things which is a great perk.
Janel: You know, we load our own stuff on stage, and there's a bunch of girls onstage so everybody automatically watches us load on. We catch their eye, which is pretty cool. We catch their eye and then they're like, "Well this could go either two ways. It could be shitty or good," and then we rock their socks off, and then we end up making a bunch of merch money.
Do you think it's harder being a girl than a guy in this music scene?
Kristen: Honestly, I think it's probably harder being a guy in some aspects—not in every aspect. Since it is a male-dominated genre, there are more all-guy bands, so it's harder to get noticed, where in our case, almost as soon as we put the band together we were getting noticed. We put one song out and we were getting noticed. I guess it depends on the situation. There are some aspects that are harder for us, being an all-girl band, but we try to make the most of it and it's not too bad.
Do you think that being in an all-girl metal band is a feminist statement?
Ashley: I think we're just musicians like anyone else. I'm new, so when I joined the band I know all the girls told me, "Remember, you're a musician just like everyone else." We don't wanna be like, "We're girls," you know? We wanna be treated as musicians and with the guys; we're all musicians together. That's how I look at it.
Janel: I feel like calling us a female band is honestly just an observation at this point. We have the same heart, we could do the same shit. I don't feel like it's weird if people call us a female band, cause it's just like I said: an observation. But then again, you don't go up and be like, "Hey, Crown The Empire, the all-male band!" It's like observation in my eyes.
Any warnings or advice for anyone who wants to be a female musician?
Janel: Don't give up. Have the passion burning in you, and don't let anything else fuck that up, because there's going to be trial and error, drama, all these internal conflicts; but at the end of the day it's all about playing your heart out on stage.
Ashley: Just be yourself. Never forget who yourself is, or who you are as a person.
Kristen: Don't let anybody tell you that you can't do it. That's the other thing. A lot of people kind of doubt you as a female musician. They don't think you can make it. I would just keep pushing forward. If we can do it, anyone can do it.
We took a couple of pictures after that and the girls played their amazing set immediately after. I was only able to stay for the first song, but I'm not exaggerating when I say their live sets are probably some of the most energetic and flawless ones I've ever seen. Even if you don't know the band, you'll be extremely tempted to look into them after listening to a song or two. The girls of Conquer Divide are making waves -- you'll definitely be hearing more of them when they become one of the most popular bands in their scene.