Your excellence got you the internship of your dreams! Now what do I do?
1. Be punctual.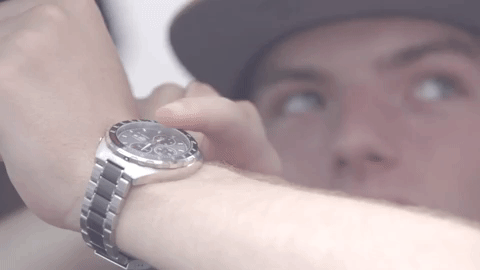 https://giphy.com/gifs/redbullracing-time-2017-3o6nUTwJgyXI9zDuSs
The easiest way to be a successful intern is to be on time. Simple, right? Wrong! This can be one of the hardest adjustments for an intern because consistent timeliness in other areas of life hasn't been made a priority. You're running late to your accounting class? No big deal… You're getting dinner with your friends at 6:30? Eh, I'll get there at 6:45… This is not how the professional world works, my friends! You are expected to be on time or early to anything and everything.
2. Don't be exceptionally talkative or quiet.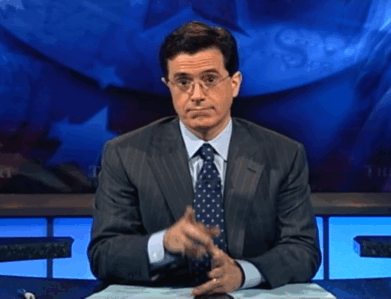 https://giphy.com/gifs/stephen-colbert-secret-quiet-yow6i0Zmp7G24
As an intern, it's widely encouraged that you try to be outgoing and personable. This not only makes you a more effective employee but also allows you to make quality business connections that can extend beyond just your internship. However, while it's important to be personable, you must refrain from being the most talkative person in the room. Every great intern knows how to take a backseat in any given conversation. Talking over your co-workers or manager, attempting to impress them with your knowledge or skill can come off as very disrespectful. Therefore, even when you are certain you already know how something is to be done, allow your superiors to explain it to you. You may also find that you don't know as much as you thought you did!
3. Take initiative.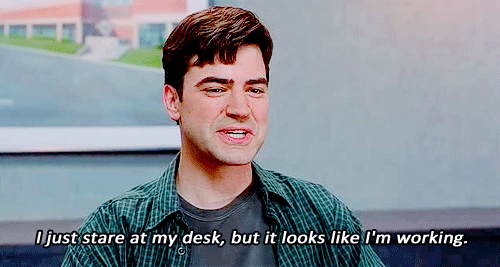 https://giphy.com/gifs/work-bored-lazy-FBYTrYyjsyq7m
This is HUGE. Do not be the intern who sits at their desk playing solitaire until their boss gives them something to do. Take initiative to find quality work for yourself. The key word is "quality." Don't simply make your rounds at the office asking if you can fill up everyone's coffee mug. Go to your co-workers! Most of them are very busy and would love a helping hand in whatever they are doing. Not only will you create a good reputation for yourself, but you will get more knowledge and experience out of your internship along the way.
4. Ask questions, then learn how to ask better questions.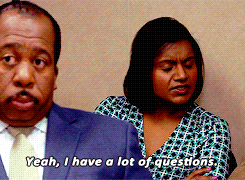 https://giphy.com/gifs/DUrdT2xEmJWbS
Questions are a thing of beauty for an intern. They are expected of you. One very common fear of almost every intern is the fear of asking questions. Many interns believe that asking questions makes them appear to be unintelligent or ignorant. However, from your boss' perspective, a lack of questions shows a lack of interest. School can only teach you so much, and most industries require a major learning curve from being an educated college student to becoming a full-time, self-sustaining employee. In addition to asking questions, learn how to ask better ones. Don't just run to your supervisor for help every time you encounter a challenge. Seek out the answer yourself first to learn how to ask the right question to get the exact answer you need.
5. Have fun!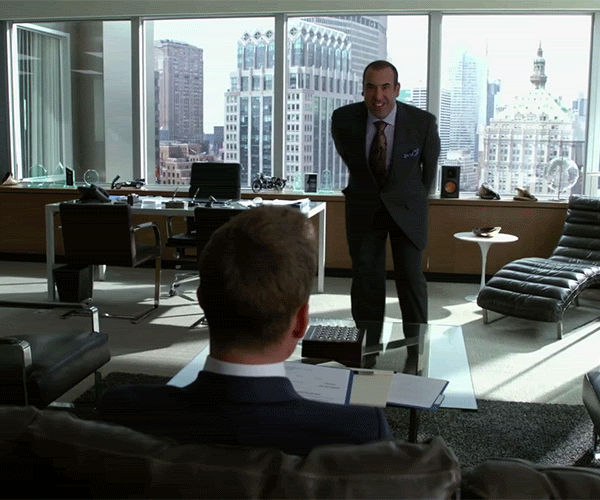 https://giphy.com/gifs/suits-P5pgyAkdzuRDq
An internship should be fun! You're getting a taste of a company that you could be working for many years to come. Plus, the company you intern with wants you to enjoy working for them, because if you don't, why would you come back as a full-time employee? It's important to evaluate whether you enjoy working for your company, because if you do, you're probably in the right place!