For those of you who are living under a rock, Post Malone dropped beerbongs & bentleys on April 27. After the release date was pushed back, fans streamed this album like it was their job when it finally dropped. In fact, fans loved this album so much that it is already on track to break the record for the biggest streaming week ever for an album and score the biggest week of the year for an album according to Billboard.
Whether we want to admit it or not, a decent amount of us put effort into making sure we have good captions for Instagram posts. Luckily, this album was able to provide Instagram users with a variety of different captions. With that being said, here are 17 beerbongs & bentleys lyrics to use as Instagram captions.
1. "Strugglin' just to find my peace" - Paranoid.
2. When I walk up in a party, they all act like they know me" - Spoil My Night feat. Swae Lee.
3. "All this stuntin' couldn't satisfy my soul" - Rich & Sad.
4. "Man my life so sweet, I feel like Cody" - Zack and Codeine.
5. "Baby just for the night, you my soulmate" - Takin' Shots.
6. "Man, I feel just like a rockstar" - Rockstar.
7. "Ain't religious only Christian when it's Dior" - Over Now.
8. "Can't really trust nobody with all this jewelry on you" - Psycho.
9. "Because no matter how my life has changed, I keep looking back on better days" - Better Now.
10. "We got alcohol, plus bad bitches, that's lit" - Ball For Me.
11. "Feel like I'm circlin' a drain, all I see is the remains of an ugly truth" - Otherside.
12. "Everybody's blind when the view's amazin'" - Stay.
13. "Almost lost myself, couldn't stop myself, I did it all" - Blame It On Me.
14. "Hollywood devil, not an angel" - Same Bitches.
15. "She in the front seat hand bangin'" - 92 Explorer.
16. "Goddamn, I love paper like I'm Michael Scott" - Candy Paint.
17. "We don't follow trends, rest in peace to Yamo" - Sugar Wraith.
Even though most of these captions are easier to apply to selfies, there is not a doubt in mind that beerbongs & bentleys' lyrics will be all up and down your Instagram timeline this summer.
*BONUS CAPTION*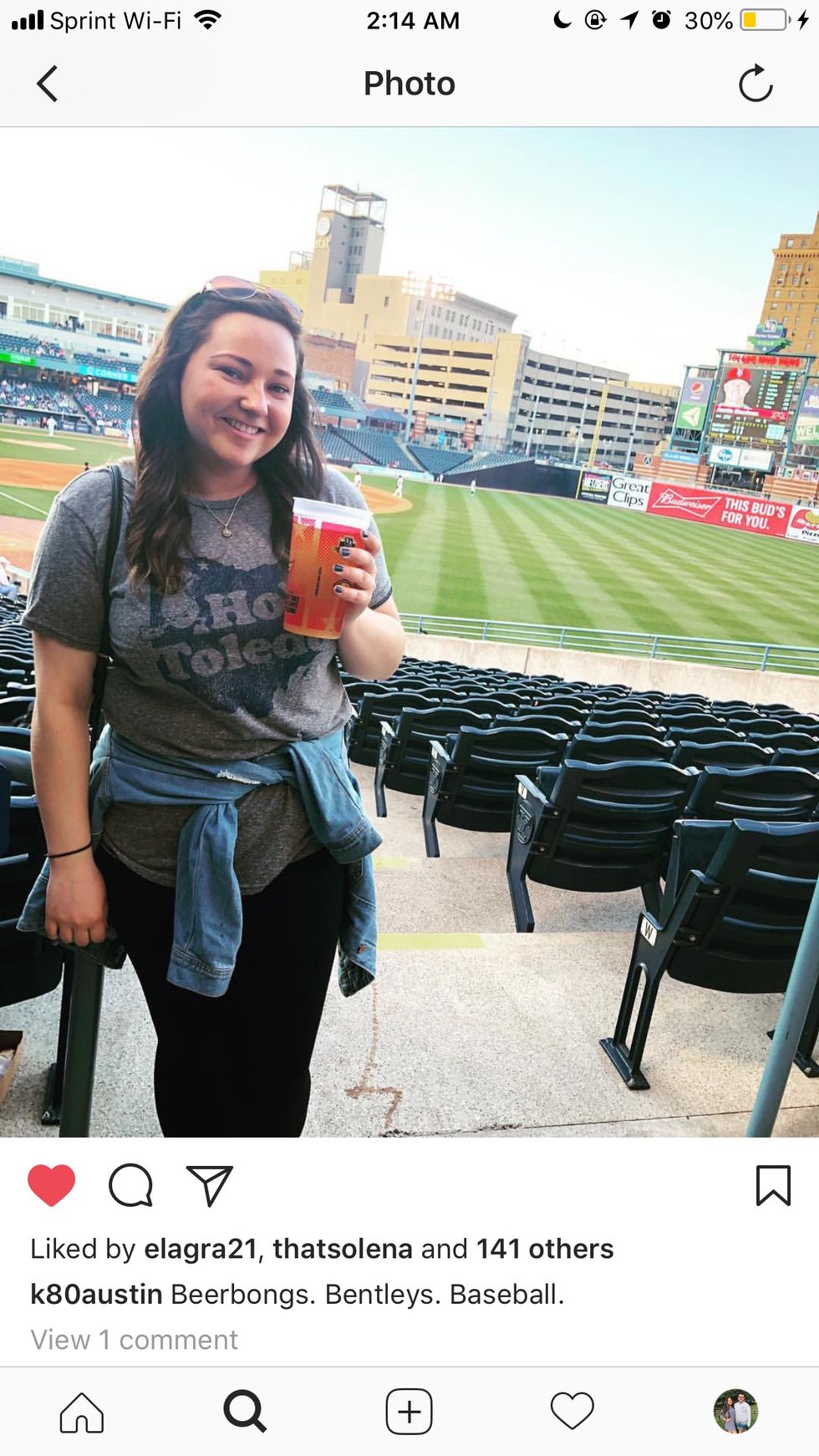 I saw this gem earlier when I was scrolling through my feed. If it's hard to read, it says "Beerbongs. Bentleys. Baseball."