I am ever-so-slightly, kinda, sorta, very obsessed with the rock culture of the 1960s and 70s. And while I adore Mick and Keith and Lou and David, it's the women they loved, and who loved them, who inspire me the most. There are few things I find more enjoyable than a great rock chick memoir. "I'm With the Band," written by legendary self-professed rock groupie Pamela Des Barres, is a book I could read over and over again — total fantasy fuel for anyone who ever imagined sneaking backstage at a Zeppelin concert during the band's heyday. Another perennial favorite is Marianne Faithfull's autobiography, "Faithfull." The singer and style icon was Mick Jagger's long-time girlfriend and a muse to Bob Dylan. She performed with David Bowie. She also overcame a devastating heroin addiction which left her homeless and living on a wall in central London for a few years in the 70s. She's complicated, beautiful and resilient, and totally rock and roll.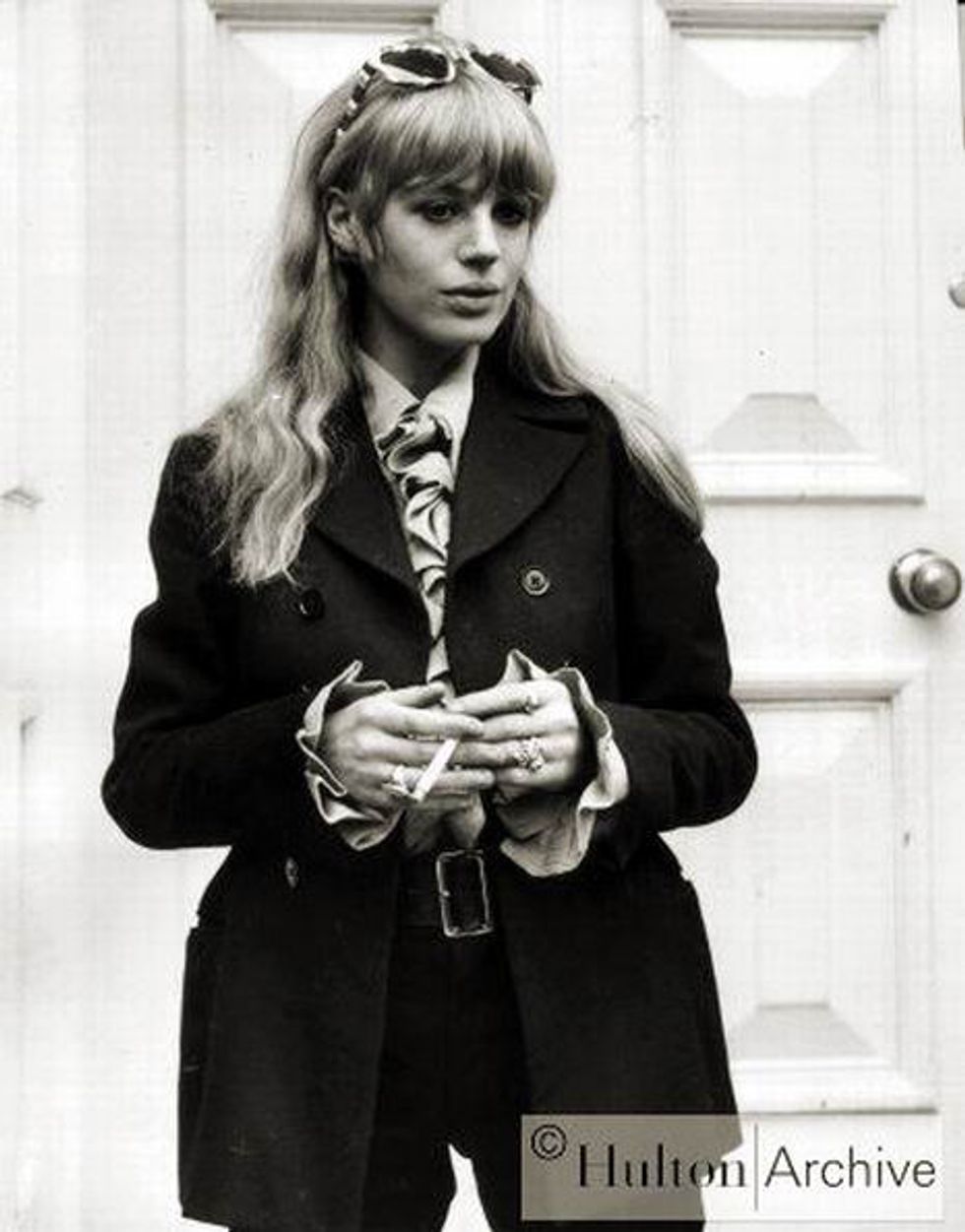 Watching HBO's " Vinyl " reignited my interest in the wild music industry during the 70s. The other day I spent hours stuck in a glitter-tinged internet rabbit hole looking at pictures of Cyrinda Foxe and Bebe Buell when I stumbled across an archive of the short-lived 1973 teen magazine Star. The website was created by Ryan Richardson, who took it upon himself to upload every edition, a service that had this 70s-obsessed rock aficionado shouting "YAAAAAASSS" at my laptop.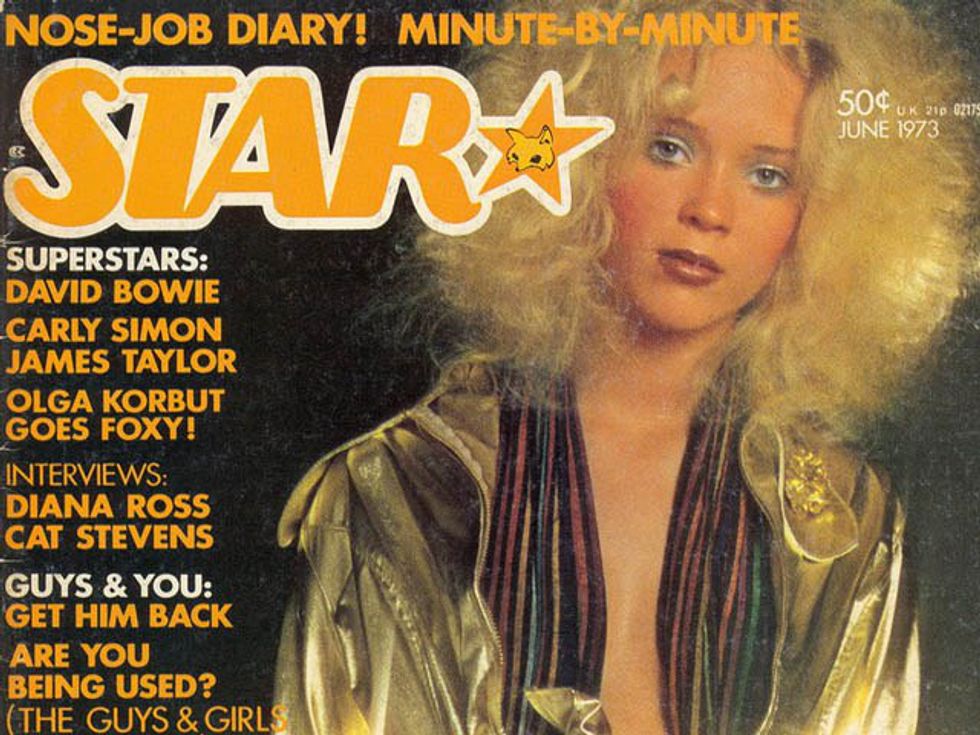 Star is a relic from an era when rock stars enjoyed a mythic, untouchable status. In 1973, Robert Plant truly was the Golden God, bare-chested and crowned with luscious blond locks. David Bowie was a space creature who seemed to be passing through our planet momentarily. The magazine is a combination of idol worship and very un-PC advice for young women. Articles detail "Foxy Power Plays You Can Use On Him," and "Girls Who Fight Over Guys: Will You Be Ready?" One reader writes to the magazine, asking for advice about her 15-year-old sister Robyn, who is sneaking out at night and dating guys in their 20s. Star's response? "Why don't you quit "worrying" about Robyn, Big Sister, and get a few guys for yourself?" I'll just leave that one there for you to mull over.
In addition to horrendous 'advice' articles and celebrity interviews, Star documents a very different breed of rock chick — the underage groupie. The magazine was shut down after five issues following complaints from the concerned public. Heaven knows why anyone would have been upset about a magazine that covered the exploits of teenagers like Lori Maddox, who recently was at the center of a controversy over statutory rape and David Bowie.
Each issue of the magazine has a comic strip called "Groupies." It is devoted solely to the exploits of, well... groupies. It depicts nubile young women named Molly and Twink as they figure out how to sneak into Alice Cooper's mansion or a Beatle's recording session.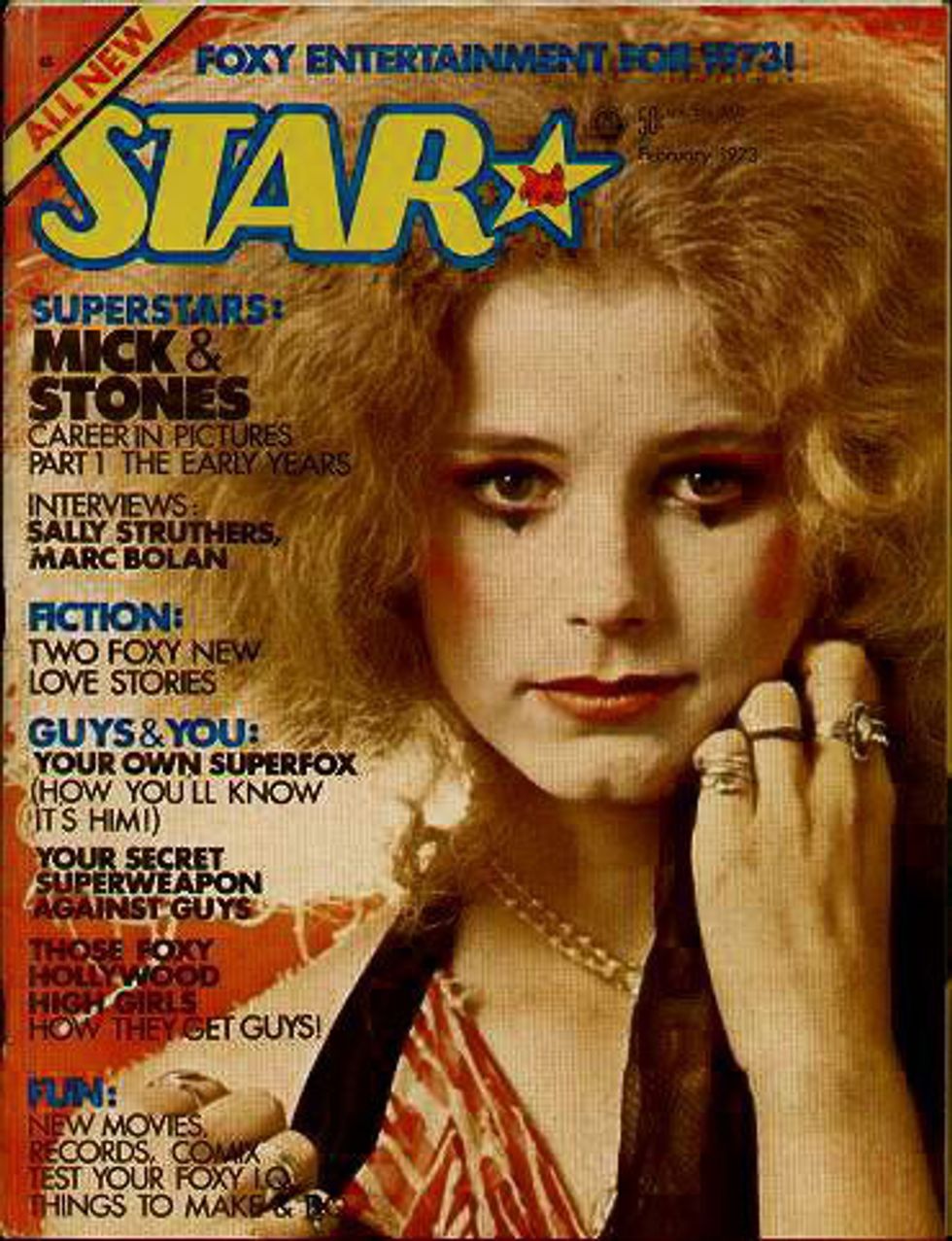 Shray Mecham was the first cover girl for Star. The magazine described the 15-year-old from San Francisco as "foxy," and covered Shray and her friends Sable Starr and Queenie Glam (presumably not their real names) in an article called "Sunset Strip Groupies: Who, What, When & How (Wow!)." The girls can't hide their youth, even under pounds of makeup, silver lame hot pants and 6-inch platforms. There are some pretty cringe-worthy quotes. Take, for instance, Queenie expounding on the importance of connections if you want to meet your favorite rock star: "Even if the guy is 120 years old you have to be kissie with him 'cause he might make good connections for you." Yikes.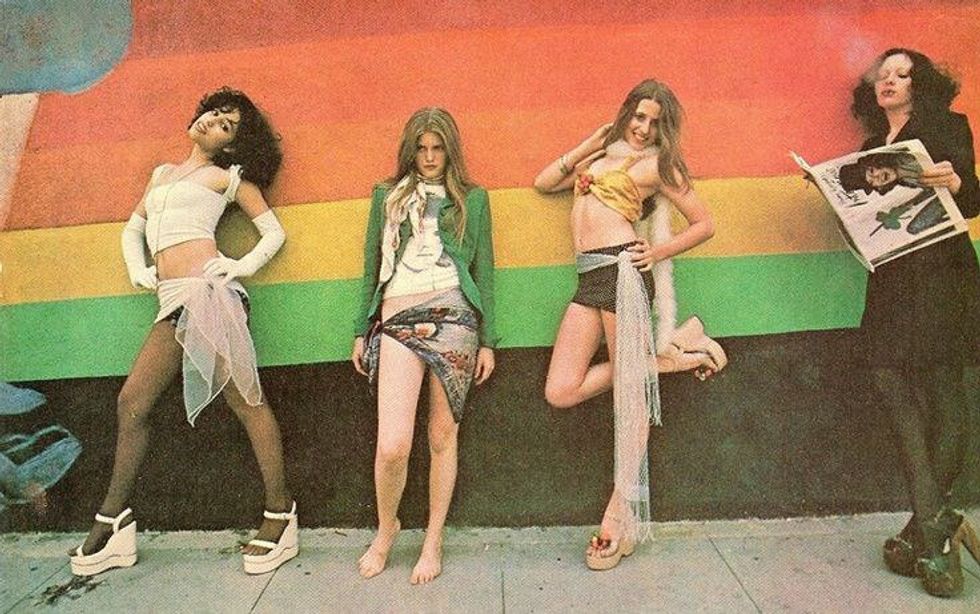 The girls seem like a fiercely competitive crew, who do not hesitate to call other women ugly, and claim that they are not worried about other more established groupies like Pamela Des Barres. The reason? Women in their late twenties and early thirties are "too old" and not worth any attention.
Lori Maddox has since claimed that she never felt exploited, and I believe it. And while I'm a sucker for platforms and garter belts and everything lamé, it seems that all the glitter was masking something sinister. The culture that Star briefly covered was ruthless, a culture where women (or girls) tore each other down. I think I'll stick to my free-thinking, free-loving legal rock chicks, thank you very much.