Well, it's that time of year again. The time of year where Indiana allows you to experience every season in a matter of hours. Why have Spring when you can have SprWintFaummer? You leave the house in a winter coat, hat, and gloves, and return home ready to wear your favorite swim gear. If you are from Indiana then you can 100% relate.
1. When the groundhog predicts that spring is coming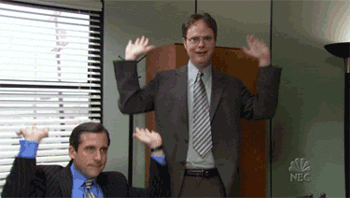 2. When it was 55 degrees one day and a snowstorm the next
3. When you go home for spring break and take all of your winter wardrobe to swap out for your spring wardrobe, only to return to nothing but cold and more snow


4. When you're sitting in class and notice from your window it has rained, snowed, hailed, then sun shined in under 30 minutes
5. When your friend from out of town comes to visit for the weekend and complains she can't find anything to wear because every day the weather is different
6. How you feel when you live in Indiana during "winter"
7. When it's been 58 degrees for a few days in a row but then it's 30 degrees again
8. @ Indiana not deciding what season it wants to be:
9. When you're driving and notice all the new potholes that winter, winter 1, and winter 2 have caused
10. Basically, to sum it up - go home winter, you're drunk!