They say the world is divided into two types of people: those who love puns and those who can't stand them. For as long as I remember, I have been type A and in the spirit of the Halloween season, my affinity for punning has increased exponentially with the arrival of the Laffy Taffy wrapper. For me, the biggest little treasure is the joke, oftentimes a pun, that can be found on the backside of the wrapper. For anyone unfamiliar with the nature of the pun, the simple definition, courtesy of Merriam-Webster, describes it as a "humorous way of using a word of phrase so that more than one meaning is suggested." The pun has been in the public eye for quite some time, first heralded by Shakespeare and then falling out of fashion during the late 18th century with the help of London's literary tastemaker Joseph Addison. Now, with the proliferation of the meme, puns could just be ready to strike the scene yet again. For those already dissuaded by the mere mention of the dreaded pun — you've probably established which of your friends fall into this category — hear me out. While some of you may cringe at the two-tailed terrors and question your loved one's feeble sense of humor, you should remember that some delight in the simplicity of a pun. So to settle things in the war on wordplay for both the punned and the punner, here are some reasons you should give puns a chance.
1. They're great for maintaining interest in otherwise tedious conversations.

If you keep the sting of your clearly hot pun mild, you can tickle someone's tastebuds just enough to make them smile — or cringe.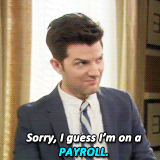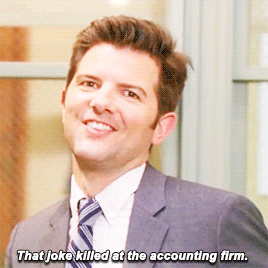 2. Shakespeare used 'em!

Having been the cornerstone for the characterization of many of Shakespeare's characters, a strong affiliation with the world's greatest playwright is reason enough to pun here and there. Shakespeare loved a good double entendre.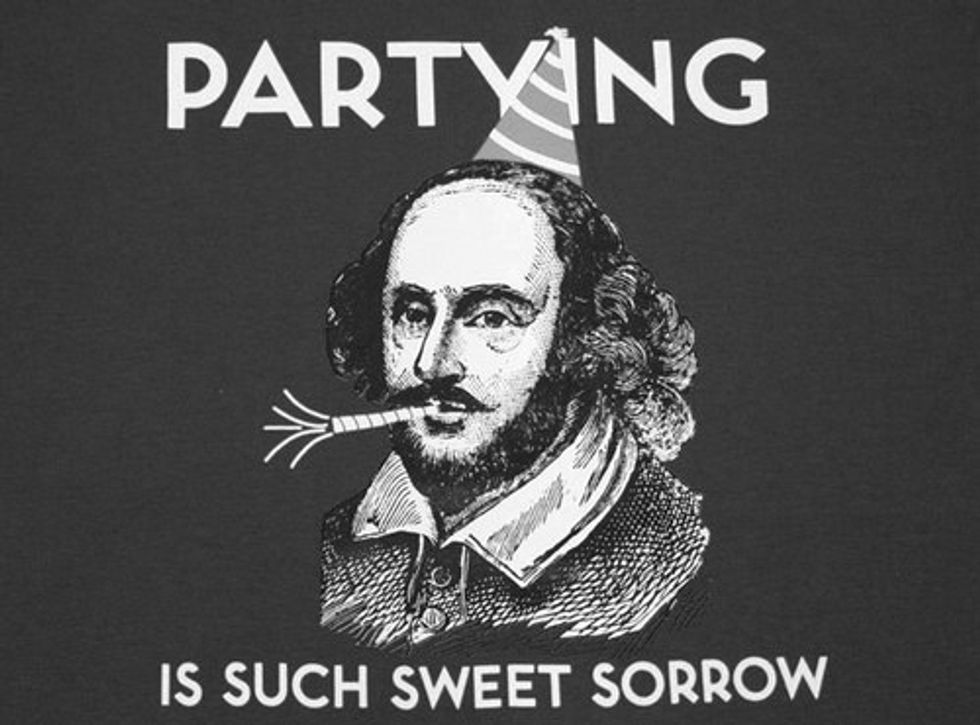 Romeo and Juliet (Act I scene IV) Romeo: "Give me a torch: I am not for this ambling. Being but heavy, I will bear the light."
3. It was highly praised by the Romans.
Although claimed to be the lowest form of wit and frowned upon for confusing the listener, Roman orators Cicero and Quintilian claimed punning prowess "was a sign of intellectual suppleness and rhetorical skill." In fact, much of the world held puns in high regard before The Enlightenment, a period in which scientists and scholars sought after rationality and clarity.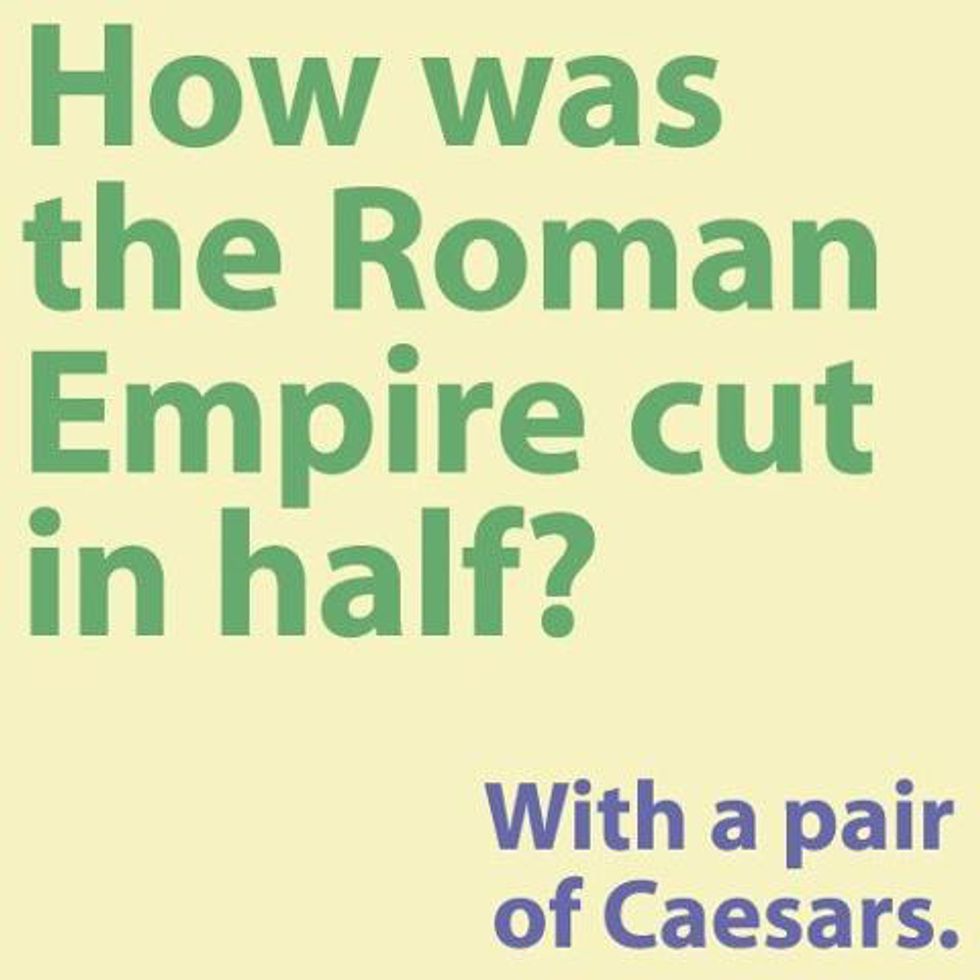 4. The more you pun, the more you know.
Becoming pun-literate allows one to tackle some of the most circulated puns head-on. The best thing about the art of punning is how it teaches you to stay on your toes and synthesize multiple disciplines to connect seemingly unrelated words solely based off of their homophonic qualities. I challenge anyone to a pun-off — I've been reading the back of every Laffy Taffy I've ever come across. If you're looking for a good time and a brief overview of some great (poe)try, try this BuzzFeed article.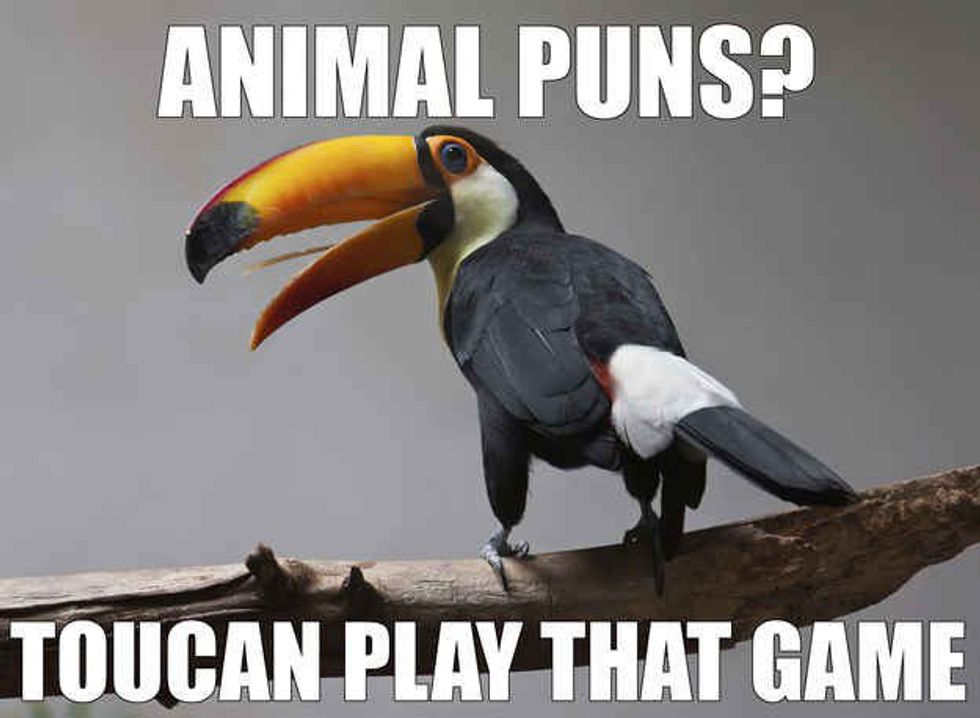 What's Edgar Allen Poe's favorite TV show?


I don't a(poe)logize.
5. They're funny!

At the end of the day, whether you're an avid punner or a beginner, we could all benefit from a good laugh. Perhaps the most powerful feeling is the one you get when you've cracked that one perfect pun. Like little treasures in the sandbox of our subconscious thoughts, they can entertain and relax us when we need it most, bringing out our childish playfulness.
What do you call a dog magician?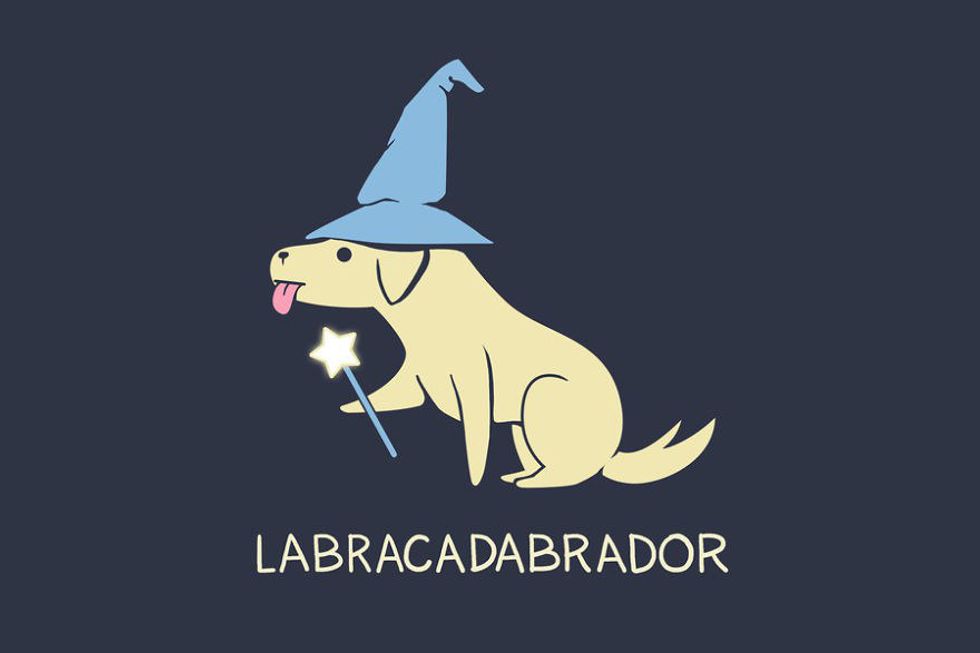 And currently my personal favorite...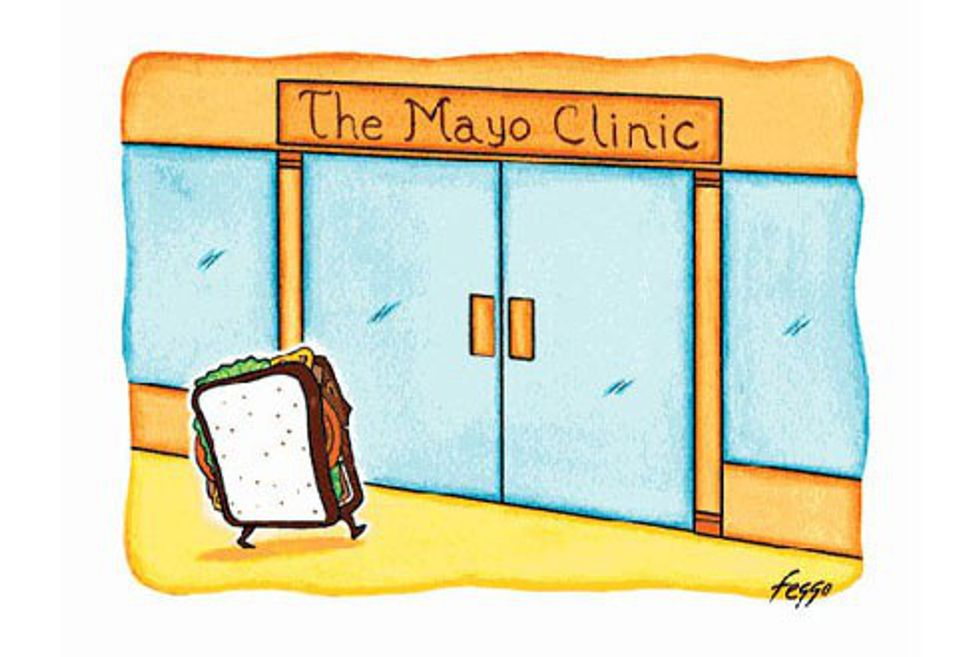 'Nuff said.
If I've inspired you to pursue the engaging sport of punning, feel free to refer to Wiki-How, a website that's ironically more socially acceptable than the pun. Regardless of your stance on the unmentionable, please always practice courtesy when pitching a pun.
Play ball.