There's something special about receiving letters from family and friends. It's the sincerity they hold as each letter has traveled near and far just to be placed in your mailbox. The excitement of opening the envelope or slowly flipping over a postcard is the sweet response to an act of kindness. Acceptance letters from college admissions counselors can symbolize the beginning of a new chapter in your life. A letter from a friend living in a different area code shows how important you are to them. The thought that someone took the time to write the letter makes it that much more meaningful.
Today many of us often rely on social platforms to maintain relationships with people we care about. Getting someone's attention is as simple as clicking away at a keyboard and pressing send. Social platforms are the quick and accessible way of staying in touch, especially for people with busy schedules. Writing letters seems rather redundant in the world that we live now. Some of you may be thinking, "Why should I waste money on stamps and envelopes when I can just tag them in a photo with a heartfelt caption?" I'm sure the person you tagged would still appreciate the picture, but how many characters can your caption have compared to a blank piece of paper?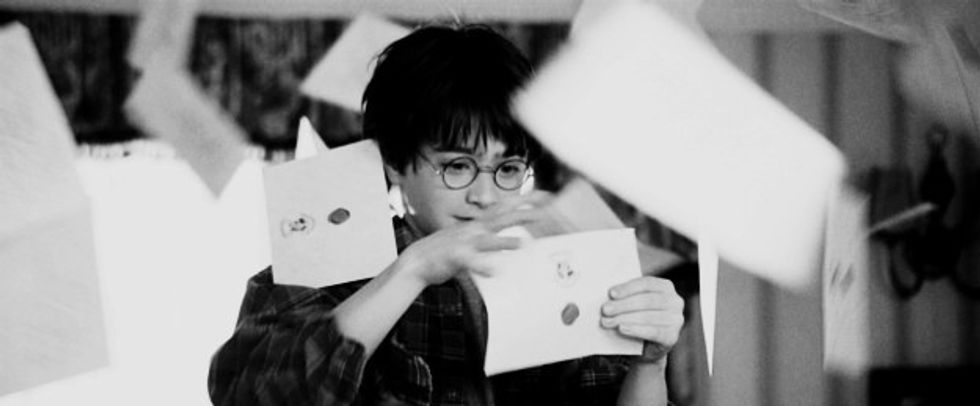 Can you image if social media replaced hand-written letters completely? Try picturing Noah telling Allie, "I sent you 365 DMs." What if Uncle Vernon told Harry Potter, "No snaps on Sunday." It would seem like a total joke, right? Using technology to stay in touch with loved ones might seem like it embodies the same sentiment as a letter, but it does not. A collection of letters is a tangible way to keep your memories and the relationships you have. Screenshots of text messages will a likely be deleted on accident or become used space that you forget about.
If you really care about a friend or a family member, then you should take the time to send them a letter. Tell them about the current events happening in your life. Ask them what's been going on in their life. Keep reminding them how thankful you are to have them in your life, no matter how far away they are. This timeless gesture is one small way to make someone's day.