I was always one to look forward to summer. I used to really hate the school year and all of the work and drama that went with it. Summer was my break, and I was always really grateful for it. My summers began with Vacation Bible School. Ironically, I spent a week in my extremely hot school singing, playing, and learning about Jesus. I used to really enjoy it, especially when I was old enough to start volunteering and teach music classes to the younger children. My favorite part of the whole week was the family bingo party on Friday afternoons that wrapped up the week. My mom would even take off from work to come, which made it even more special, since it was one of the rare times my entire family was together.
I spent many weekends going to the shore with my grandparents. Every Thursday night after she got off from her part time job, my grandma would pick my sisters and I up around 7:30. All three us would squish in the backseat, and after two hours of listening to Radio Disney, we'd arrive at the house. My grandpa would be waiting on the porch to help us bring in our stuff while his famous brownies were cooking in the oven.
We spent our Fridays afternoons on the beach and spent our nights on the boardwalk. My grandpa spent what seemed like forever driving around until he found the perfect parking spot at the perfect distance from the boardwalk ramp. We rode rides until dusk, signaling it was time to migrate to our usual arcade. My grandparents would give us money to play us much as we wanted, which mostly consisted of Skee-Ball and the nickle slot machines, or "Ching Ching" as I called it. We used to spend the points we earned on small prizes like temporary tattoos, plastic jewelry, and candy.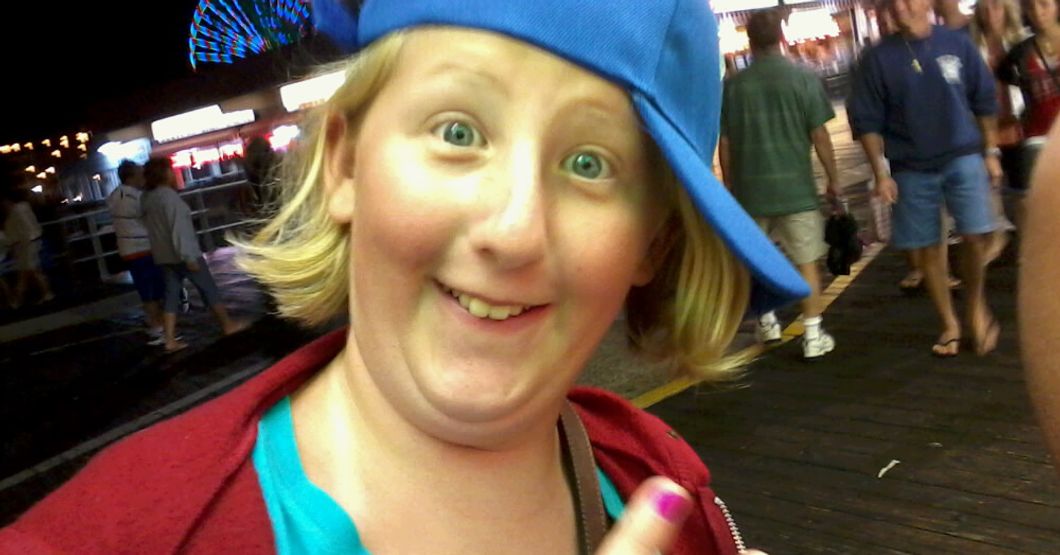 Me on the Wildwood, NJ boardwalk.Jessica Fisgaer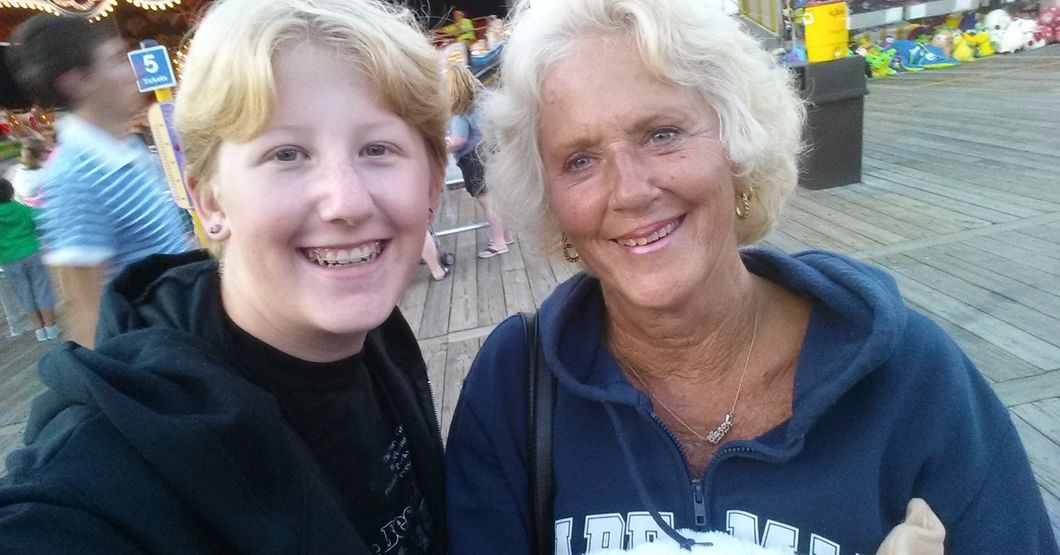 Me with my grandma on the boardwalkJessica Fisgaer
We spent our Saturday mornings going to yard sales and nights eating my grandma's spaghetti and meatballs (a family favorite), shopping at the nearest Walmart, painting seashells, playing Uno and Monopoly (which my grandpa would always win), and watching movies. Sundays were another beach day, and we would drive home after dinner, and we always stopped for milkshakes at the second Wawa we saw on the road before the bridge.
On the weekends that I was home, I spent most Saturday nights watching movies with my dad and sisters since it was the night my mom worked late. Most Sundays, we would go to the pool and get there super early to wait in line so that we could get the same spot that we sat in every week. I remember having water fights with my dad and sharing vanilla ice cream bars and sour cream and onion Pringles poolside with my mom. On Sunday nights, we would all gather in the living room and watch Big Brother together as family. Sunday was my favorite day of the week because it was the only day that my mom had off from work.

I spent most of my usual weekdays relaxing and having fun. I was constantly reading books that weren't on my summer reading list until it was two weeks before school was supposed to start again and I needed to get all my projects done. I would spend hours with my sisters crafting elaborate story lines for all of our Barbies, Bratz, and Webkinz. We made bad music videos and movies that I would badly edit. We even had this weird game we played where we pretended we were Alvin and the Chipmunks living on the SS Tipton from Suite Life on Deck. A lot of times, my now ex best friend, would come over my house and we'd film so many videos for our YouTube series about a grandma who ate too much cereal.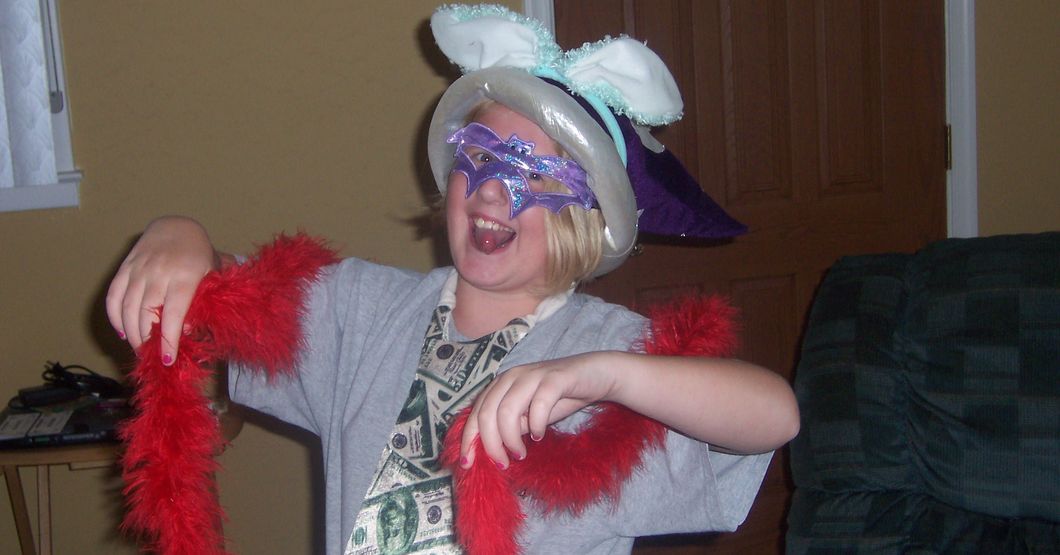 One of my costumes from our bad videosJessica Fisgaer
We'd spend almost every night after dinner outside in the driveway riding our bikes, playing basketball, and making up other games, like Refrigerator, with our friends from the block. All of our moms and grandmothers sat around in beach chairs talking, and I would often join them. Night after night, we'd stay out until way after dark, playing and having fun. When the mosquitoes would start to bite a little too much, we'd go inside and watch television as a family. It was our definition of summer.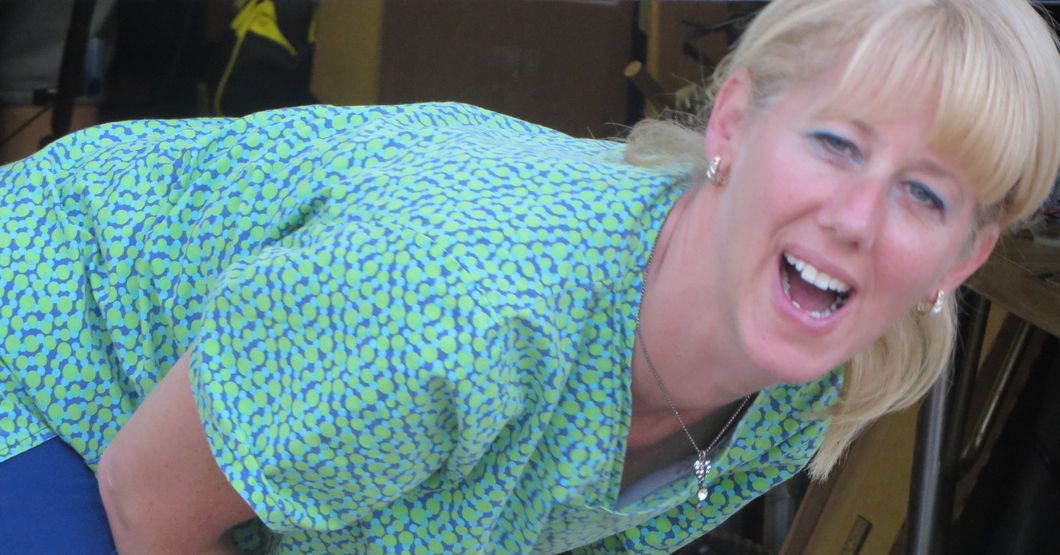 My mom goofing around after putting our bikes in the garageJessica Fisgaer
Summer used to be a time for fun. It was the time where my imagination ran wild and my creativity flourished. I really miss it. I miss having minimal responsibilities and being able to sit around and play all day. I miss all of my friends from the block that moved away. I miss my best friend, even after all the drama and bullying that ended our friendship. I miss my grandpa and all of his stories and weird quirks. Most of all, I miss my mom. So many parts of my life have changed since she and my grandpa died. I miss what my life was like just a little over 4 years ago. Now, summer is just a time where I'm reminded of all of the ways that things used to be and all of the people that I don't have anymore. Is this what it is like to grow up?