It's almost time to celebrate the most underrated holiday of the entire year—Thanksgiving!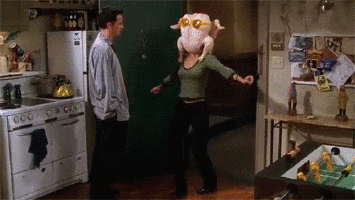 Seriously though, November is not just a filler month between Halloween and Christmas. It's home to the glorious day where you get to stuff your face, drink all the wine and nap. Aka—Best. Day. Ever.
So why just make it one day? To kick off festivities before even heading home for the break, throw an epic Friendsgiving. Here's what you need to know:
1. The food
The key to any great holiday is tasty food, especially for Thanksgiving. Get your friends to each bring their favorite Thanksgiving dish—make sure there's no repeats, though! Another important note is that calories don't apply at Friendsgiving, so go back for seconds even though you're "on a diet."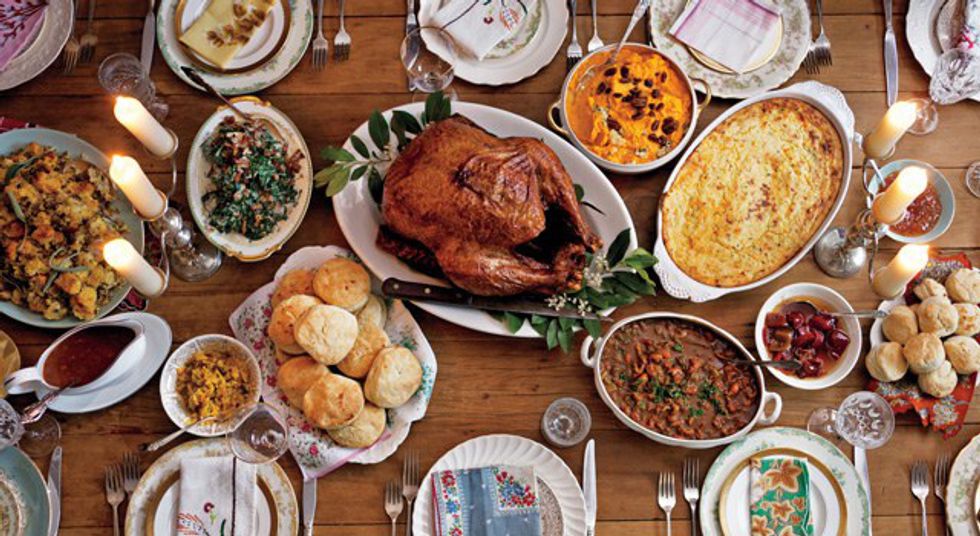 2. W-I-N-E
This is very important: Make sure there is enough wine. According to Cosmo, there's a science behind how many bottles to have. About three bottles for every five people is their recommendation. My recommendation? A bottle per person never hurt nobody—hello, you can always drink it later.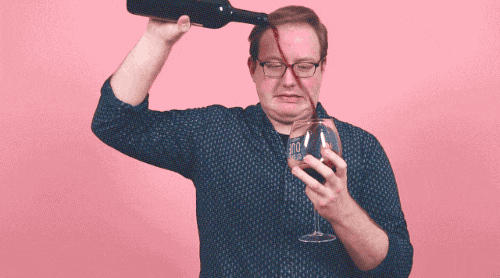 3. The decorations
It makes it so much more festive of a holiday if you really get into the DIY decorating—I'm talking homemade turkey place cards, mason jars with burlap ribbons and pumpkin candleholders. It'll really push the party to the next level and make it feel more like home.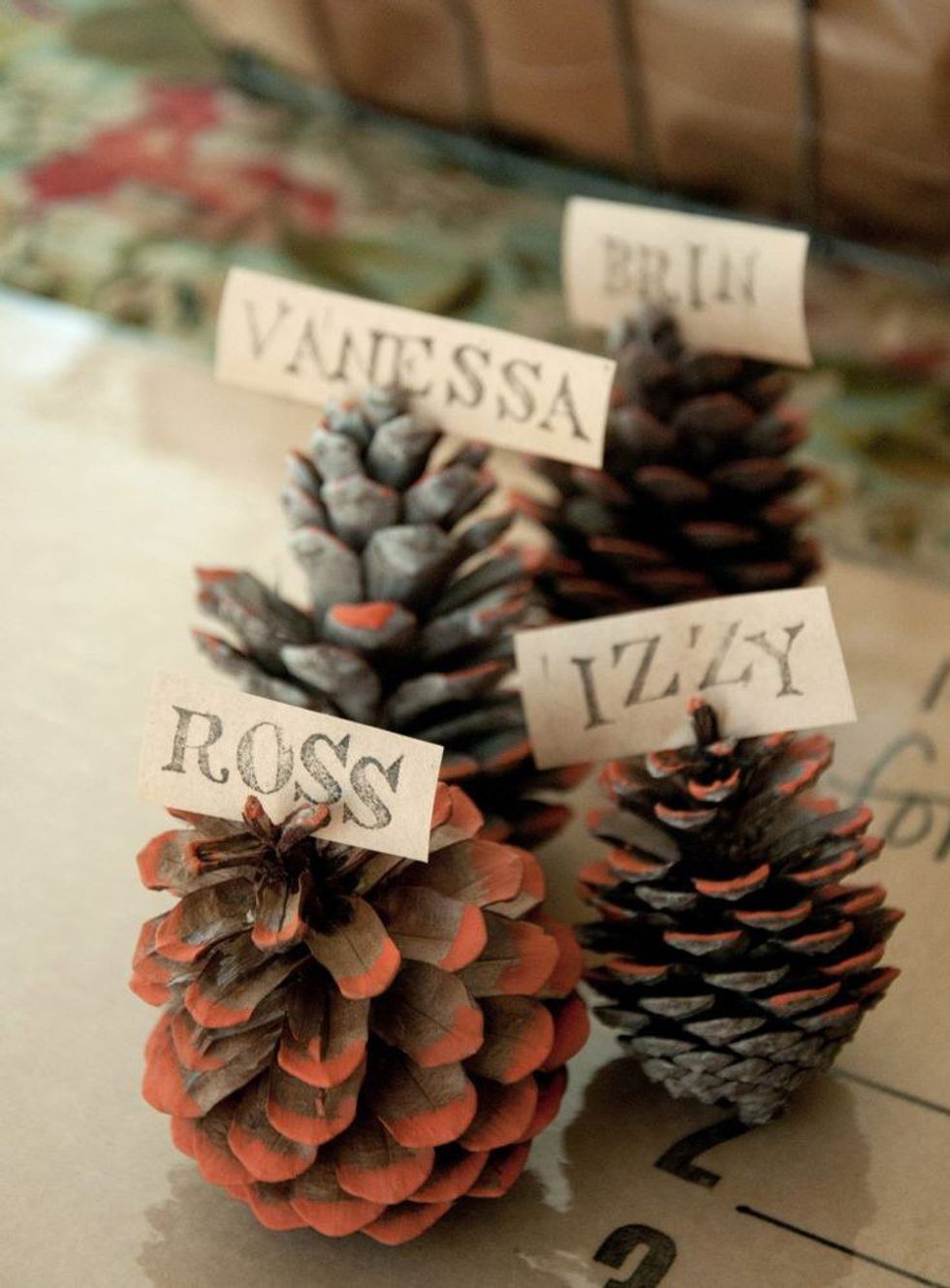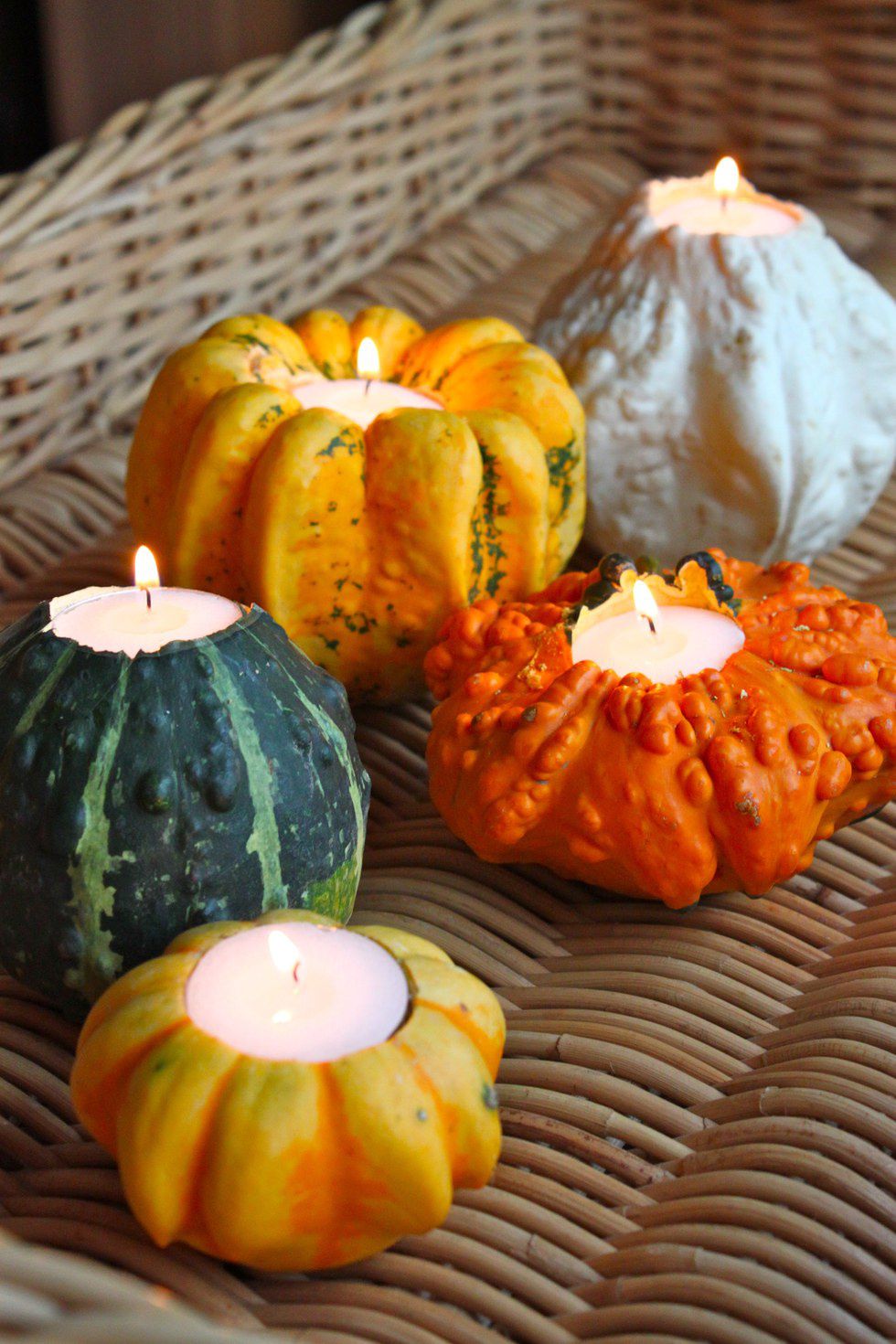 4. The music
Nothing can achieve the perfect sense of festive camaraderie like a damn good playlist. Put that one friend with the special talent of making the best Spotify playlists in charge of this task—it's guaranteed to get people in a great mood. A playlist full of some oldies will never disappoint.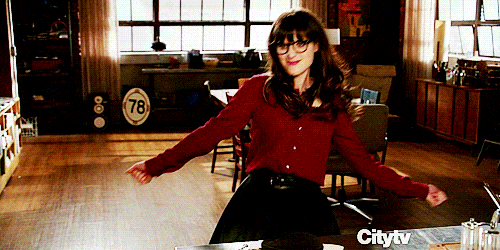 5. W-I-N-E
Did I mention wine? If the fun is going to last after the amount of food you will invariably consume, make sure there is plenty of wine to last. Friendsgiving is the time to eat until you're about to bust out of your jeans and get wine-drunk with all of your best friends. Because you can't do that at Thanksgiving at home unless you want to scare your family.