I've been subscribed to Birchbox monthly beauty subscription for a year. As you may know, Birchbox is a curated box with deluxe samples that are mailed monthly. They are very versatile since it gives its customers the ability to test different products before making a full-price purchase. Also, the pretty box that products come in are collectible and can be re-used in many ways. Here, I would like to share with you how I reuse my empty leftover Birchboxes.
How to reuse your empty Birchboxes

Firstly, an empty Birchbox can be used as a pretty gift box. Pick the ones that have been part of a Birchbox collaboration with another company. For example, the pretty, flowery Birchbox collaboration with Rice Paper company. Add some matching color tissue paper and wrap your gift, put it inside the box, tape the side with clear adhesive tape, and add a matching color bow. Now, place the decorated Birchbox inside of matching gift bag and add some different colors paper worms. The Dollar Tree (DT) store has sets of gift bags for a dollar that can be matched with empty Birchboxes for gifting.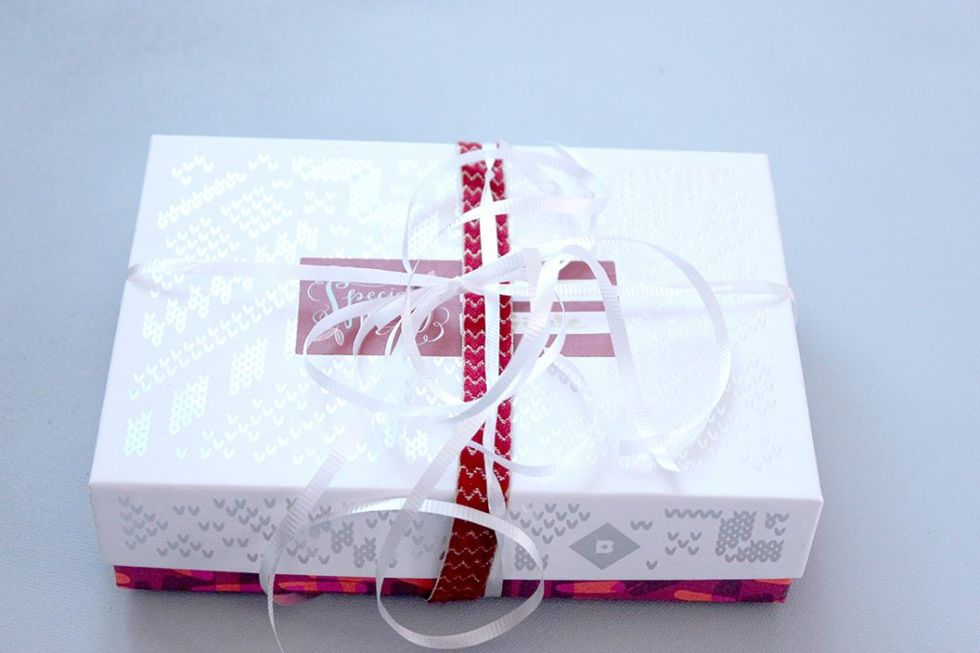 Secondly, you can turn your empty Birchboxes into tissue boxes. I'd buy a box of 200 tissues for a dollar at DT. I will take 50 tissues and place them in four different Birchboxes. Before replacing the lid, using a box cutter and cut a slit on the center of the lid to feed your tissues. Then, secure the corners of your box with clear tape. Now, you have four different pretty tissues boxes to place them wherever needed at home or the office.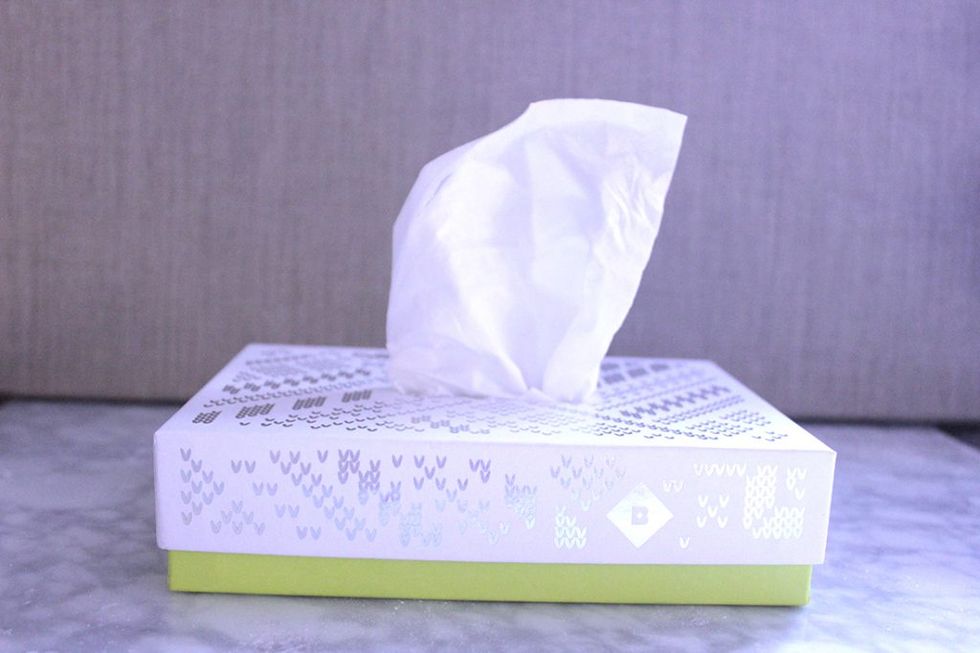 Third, I like to reuse Birchboxes as art/school supply boxes. You can hot glue a square piece of cloth on the inner lid part to create a pocket. In this pocket, you can store coloring pencils. Now, in the actual box, you can store mini size coloring books. Like this, you will have your own art supplies box on the go. Following this same idea, you can create a planner box too.
Fourth, you can make pretty gift tags, too. Take a sharpened pencil and trace different figures on the lid of your boxes using cookie cutters. For instance, you can make heart shaped tags using a heart cookie cutter. After tracing your desired shape, cut with sharp scissors. Punch a hole in the tag, if wanted add hole reinforcements for strength, and feed a piece of bakers' twine through the hole. Whoahlah, we've have created our handmade gift tags.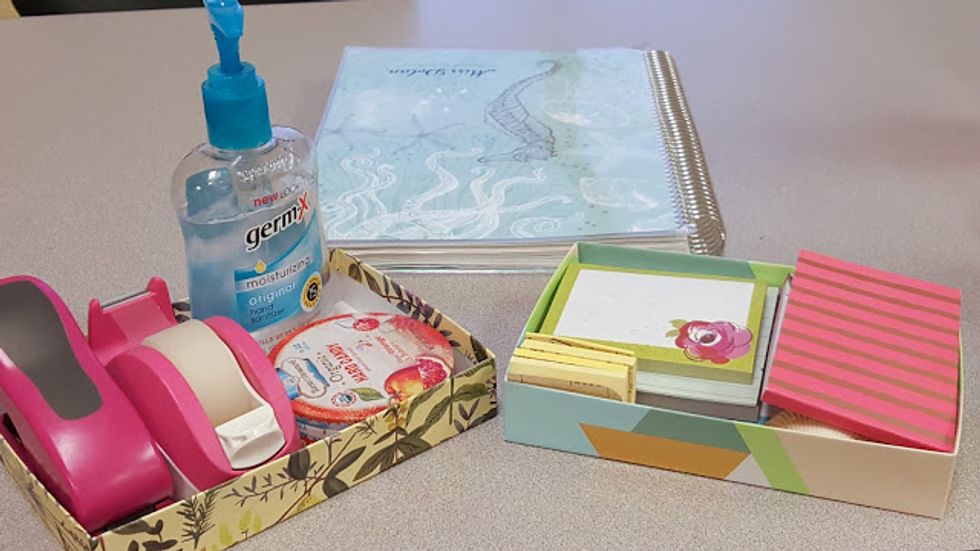 Another simple but yet effective use is to reuse our empty Birchboxes as drawer organizers. Since Birchboxes come in different colors they can be used to color coordinate items inside of drawers. I can fit up to five empty Birchboxes in 12-inches by 15-inches drawer. I use them inside of Ikea Alex drawer units to organize my makeup. Since the boxes are so sturdy they can be used for very long as drawer organizers. I have them in use in my bathroom drawers for organizing hair tights, bobby pins, and hair brushes. I have a few insides of my desk drawers to organize pens, pencils, washi tapes, push pins, etc.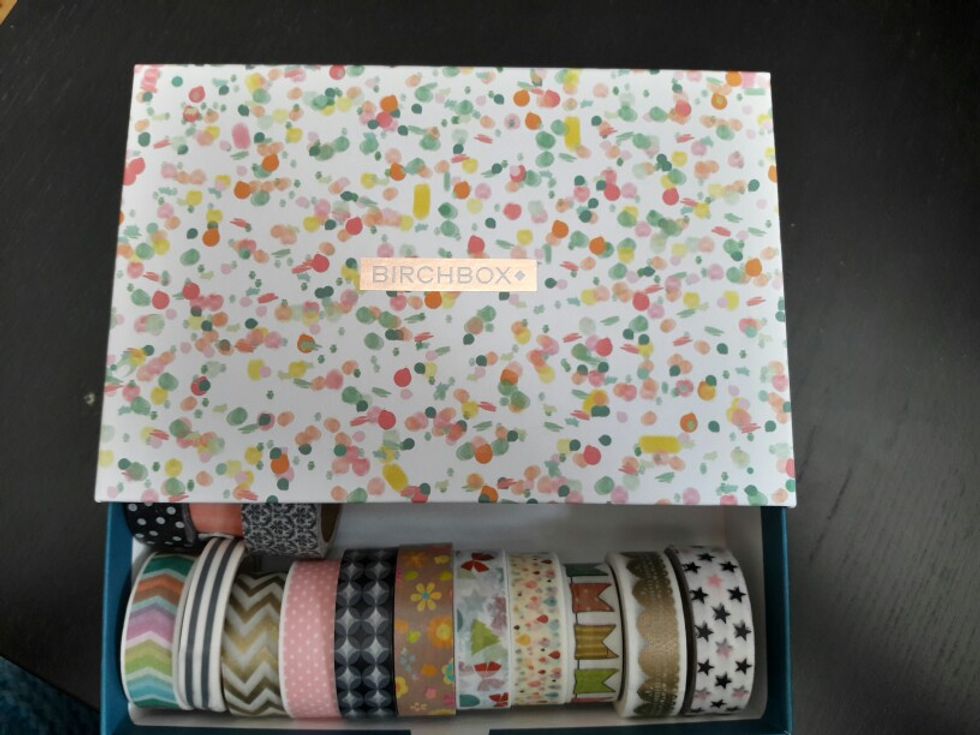 Last but not least, I reuse my empty Birchboxes as cookie boxes. I would bake store-bought cookie dough, then I will serve my freshly baked cookies of cupcake paper holders, place them inside of a clean Birchbox, making sure that I have a piece of colorful tissue paper at the bottom first. Wait, a minute for the cookies to cool down and seal the box. I will wrap the box with bakers' twine, add my handmade Birchbox gift tag; pretty cookie box specially made for a friend.
The possibilities on what you can do with your empty Birchboxes are endless. There many crafty ways to reuse them for cute DIYs, and useful storage. These are just a few ways I have repurpose mine. So, if you have any other ideas you can share them with me.
If you would like to subscribe to Birchbox, click on my invitation link below:
https://www.birchbox.com/invite/massisbirchbox