Eye makeup seems simple enough, especially eyeshadow, but there are so many simple mistakes we all make from time to time! Follow these tips to up your eyeshadow game.
Having mesmerizing eyes makes us all feel like Victoria's Secret angels. When I'm having a good eye makeup day, no one can get in my way. Men quiver before me. Models flee from my path. Paparazzi lights flash before me. I don't even smile.
...Okay, maybe not that intense, but having pretty eyeshadow is always a boost! Everything about life gets better when you blend your eyeshadow. Pictures look better, people notice.
1. Keep things looking neat.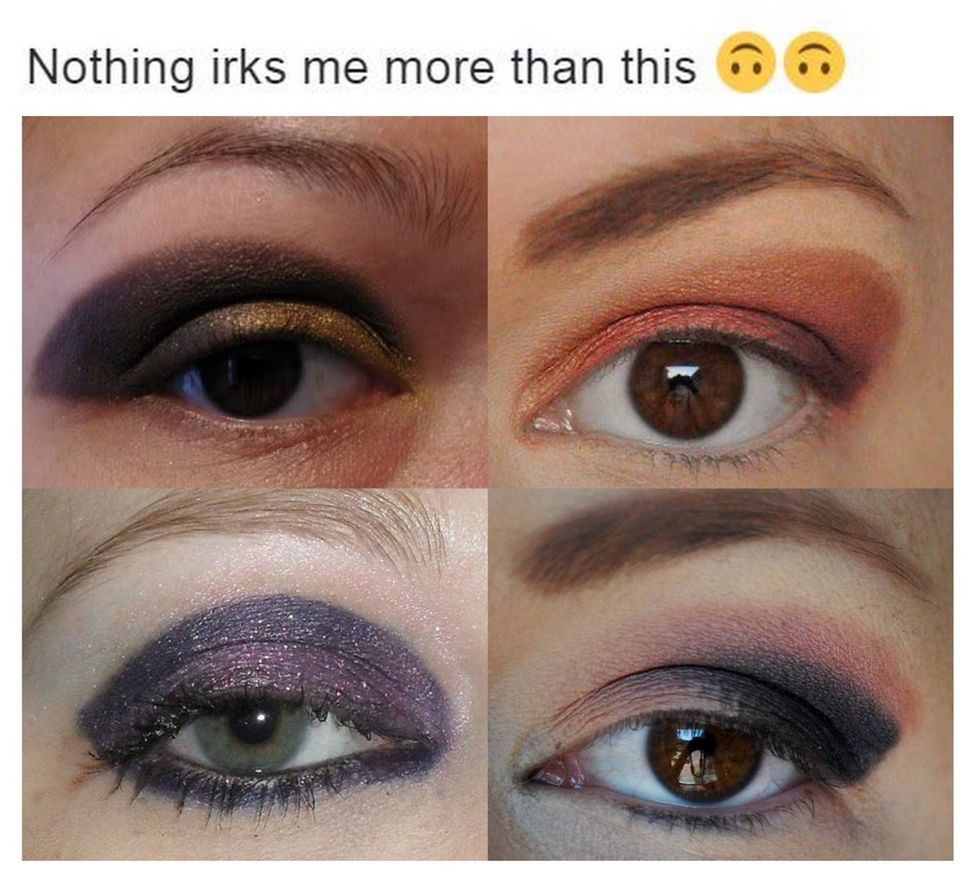 Never leave harsh lines unless they are neat or are outlined with a sharp wing. Keep em small if you cant draw! There's nothing tackier than seeing a lovely girl with a splotchy wing. Keep practicing and trying different looks. It can take a while to figure out what suits your unique features. Following specific tutorials doesn't always work for everyone.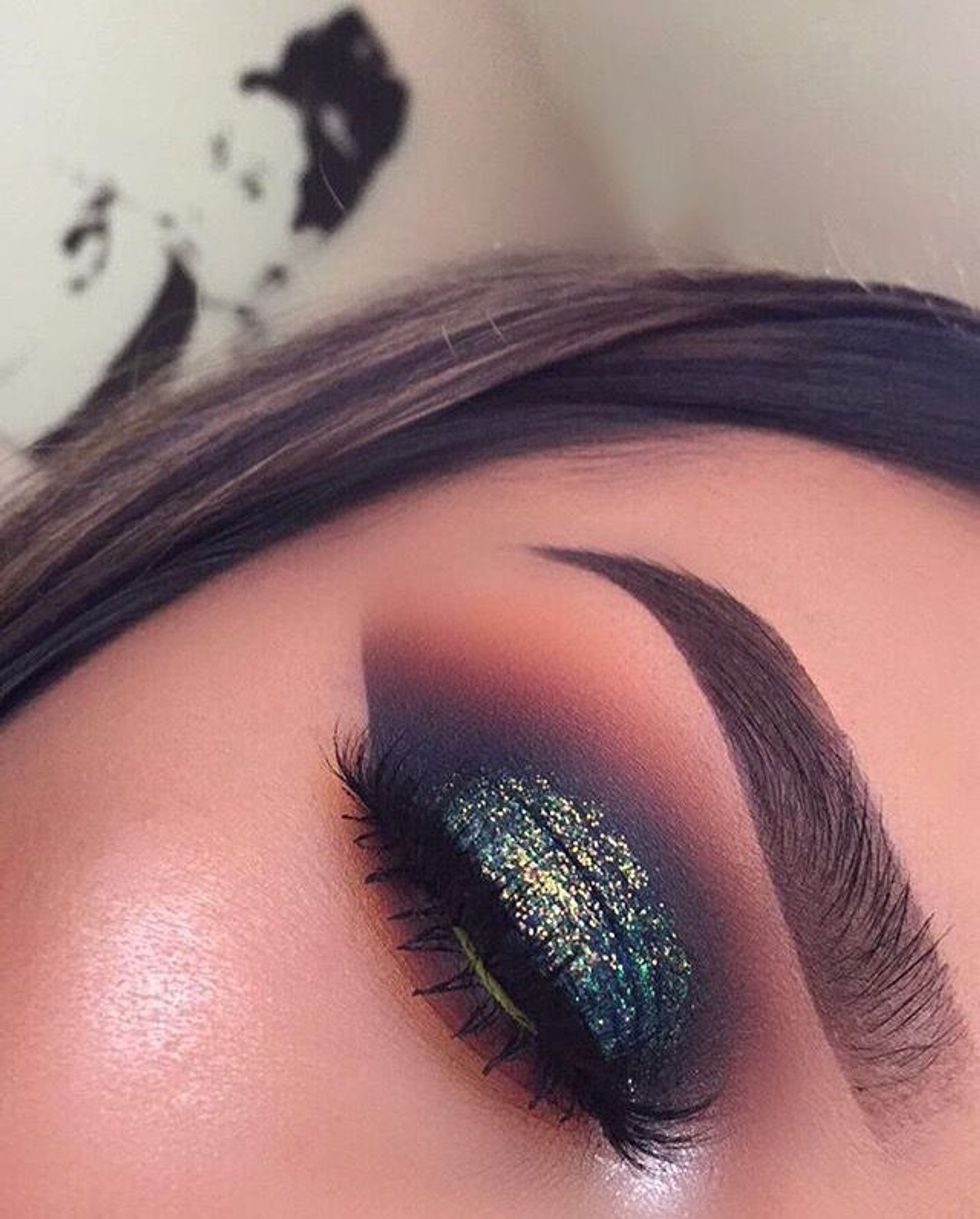 2. Blend your eyeshadow.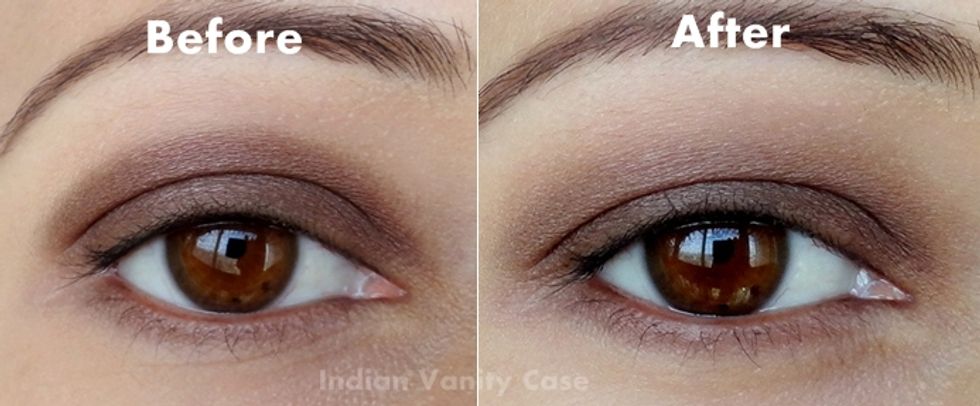 People will be cringing if you don't blend. Invest in a brush. There are tons of inexpensive and good quality options on amazon prime. and If you don't have amazon prime by now, get ready for the greatest investment of your life ;). You don't have to be Nikkietutorials, but at least soften the edges. Blending at the top towards the brow is equally important. Having a smooth transition from light to color under the brow is the key to perfected eyeshadow.
3. Learn how to flatter your eye shape.
Go online, identify your eye shape, and research the best looks for you!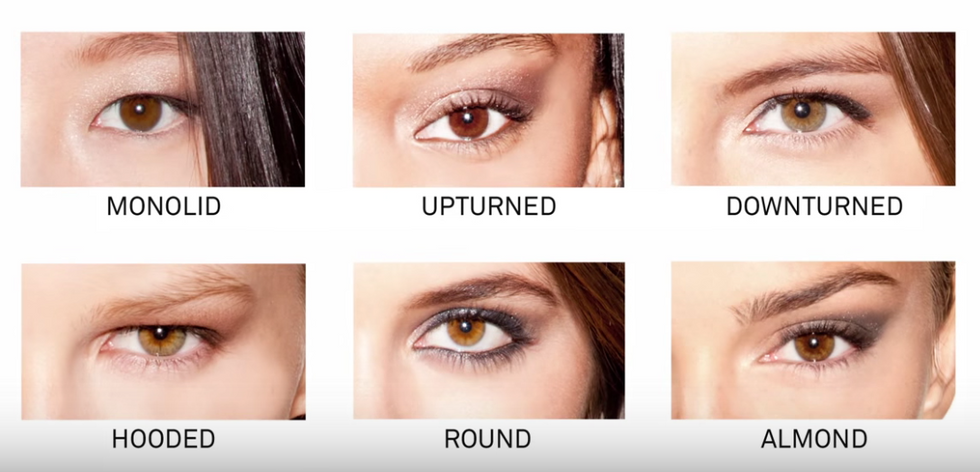 Different looks work best on different eyes. Most makeup "Do's and Don'ts" are very subjective. Sadly, my eyes are hooded and not almond making cut creases and big wings impossible and tragic for a makeup lover like me, but I take comfort in knowing that Blake Lively and I have the same eye shape. Love you Blake bb.
4. BE VERY CAREFUL with eyeliner (and brows, but that's for another time).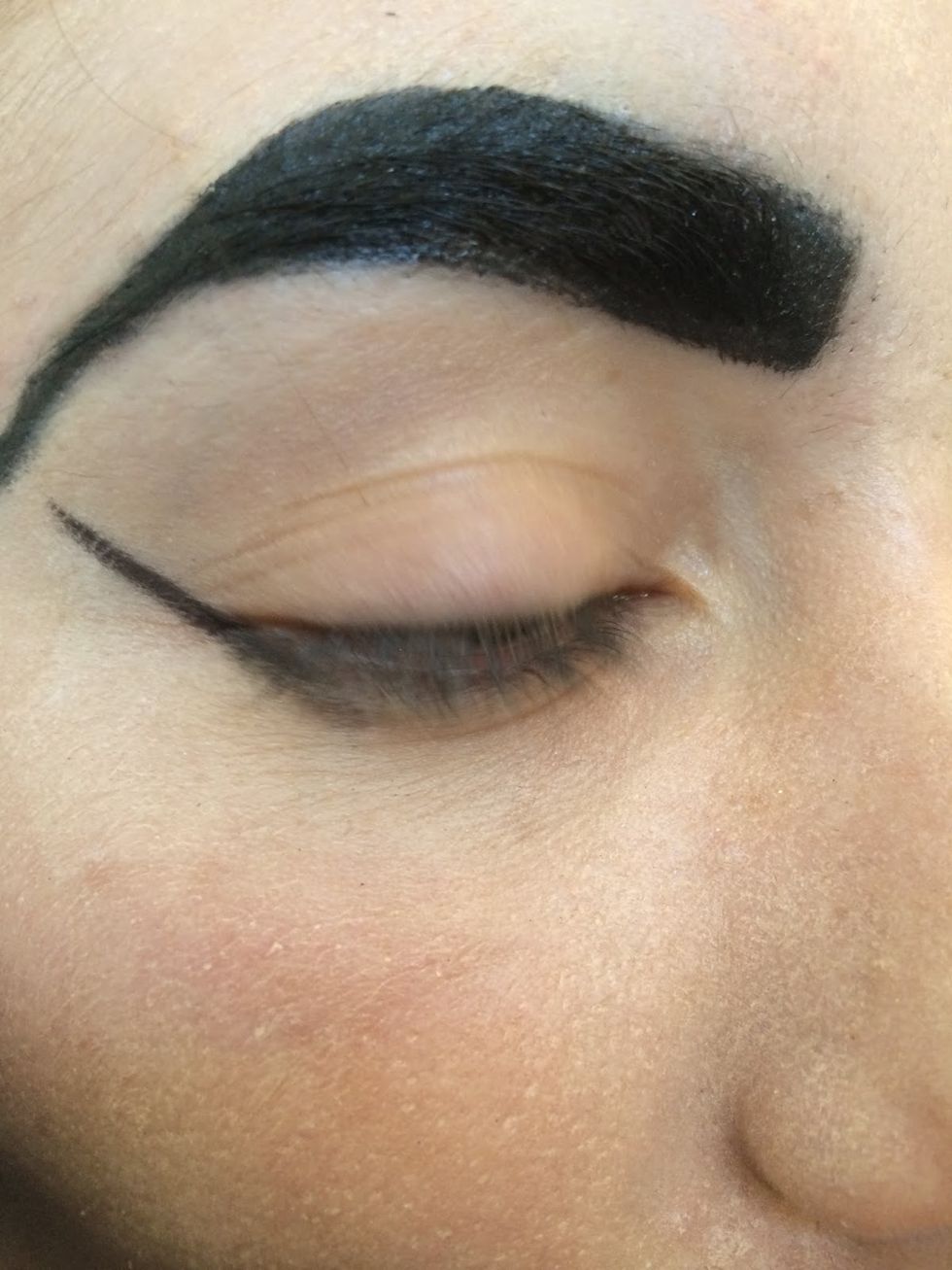 Eyeliner is so great when done well, but so so easy to go wrong. If you're one of the lucky girls who can draw a wing without looking like a panda bear, master the craft.

Some eye shapes aren't very well suited for wings, like mine. So instead, I lightly go on, under, or over the lash line with liquid or pencil eyeliner and bring my line into the bottom outer corner of my eye instead of extending into a wing. If I can, I only put eyeliner on my water lines.
For every day, this is my quick, easy, and mess-free method: I just use a flat brush (see below) with dark eyeshadow or gel liner and tap it on at an angle under my lashes. It eliminates the possibility of a gap between the liner and the lashes. It's great for every day looks because there's no harsh line. It's fast because you don't have to worry about making the line even and straight. It also doesn't mess up the lovely eyeshadow blending you've done on your lids!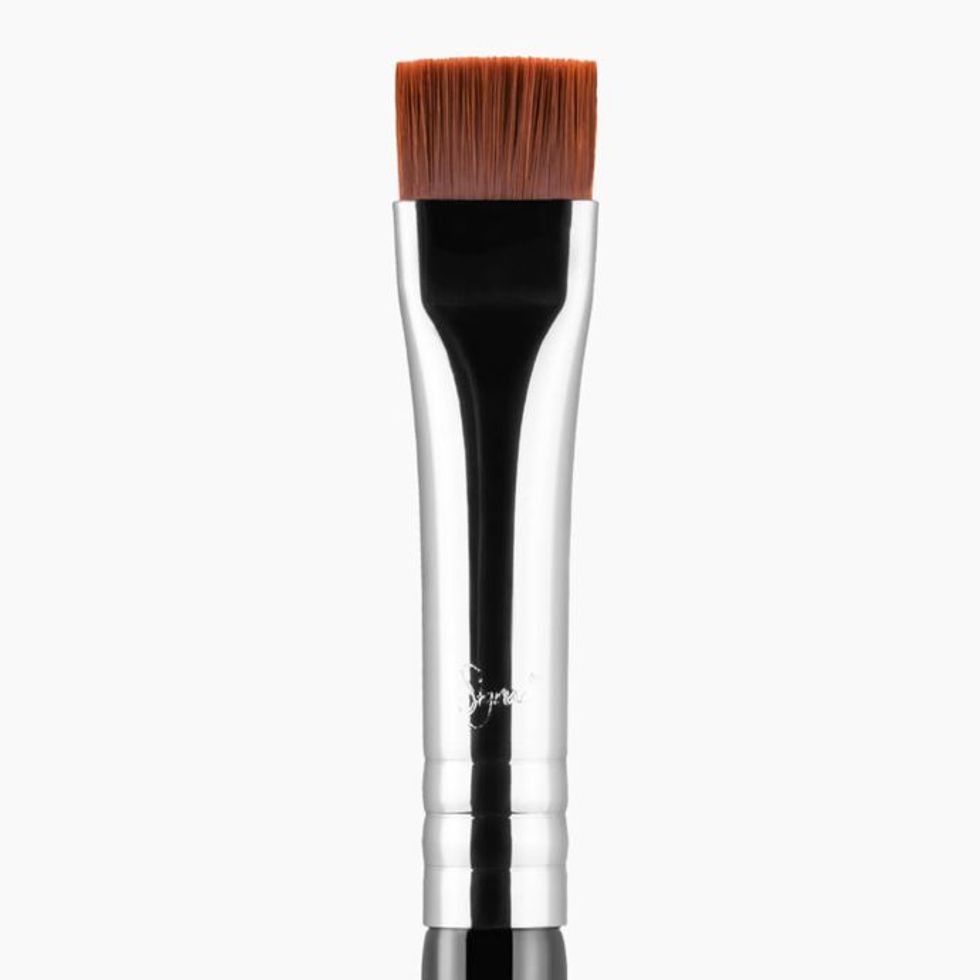 The amount and location you use eyeliner depend on several factors: How much makeup you're wearing with it, the occasion, your eye shape, your own preference and style, and the type of makeup look you're wearing. You need to have lots of mascara on if you're wearing eyeliner.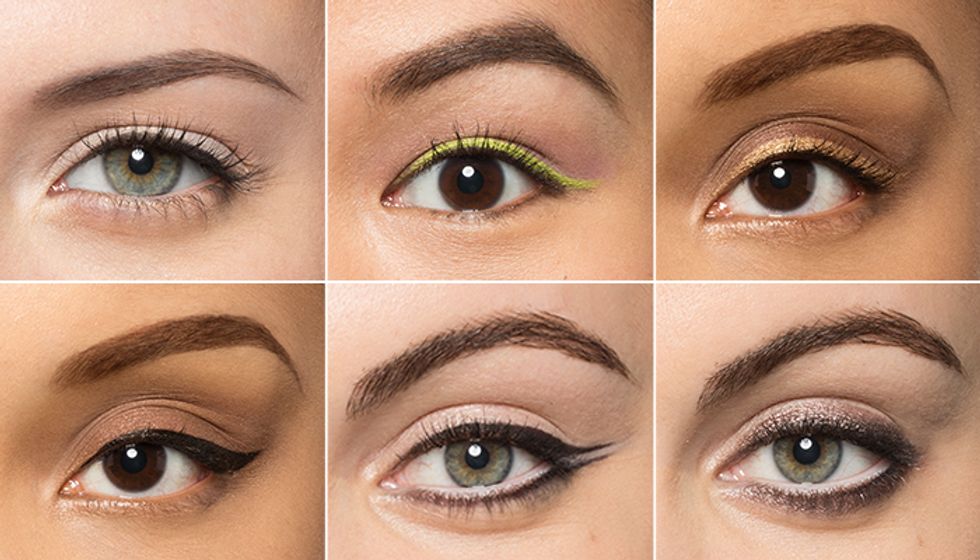 Knowing which types of eye makeup corresponds with face makeup is really important! Wearing plenty of foundation to get full coverage is really important when you're going for a bold eye look. A good rule of thumb is if you have on eyeliner, you need full coverage.
5. Lashes...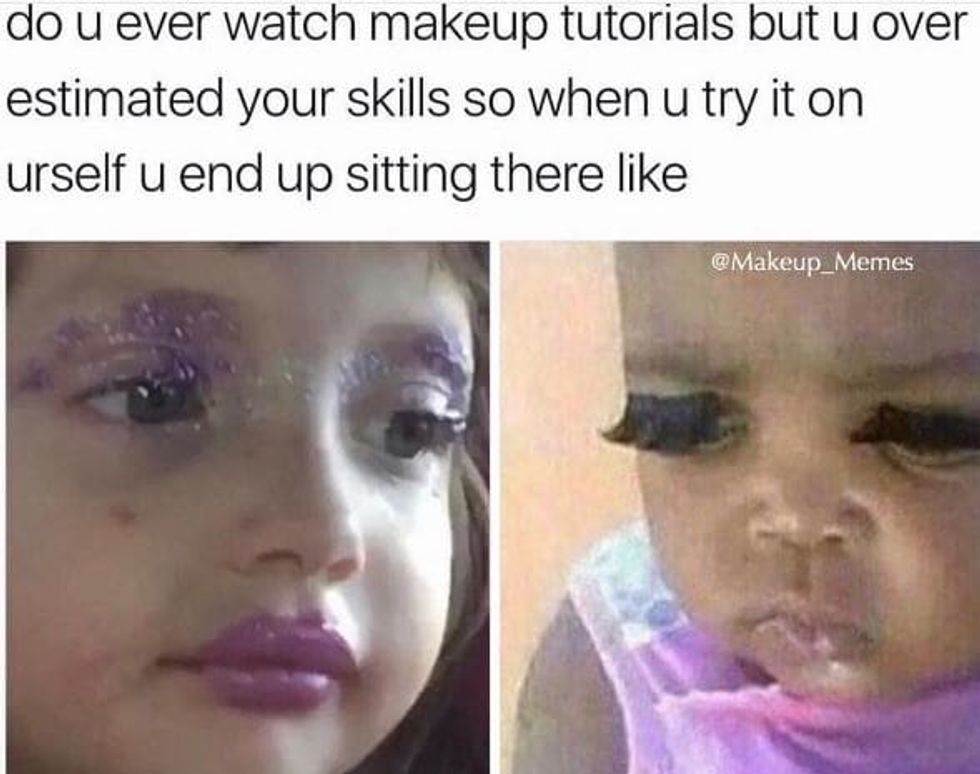 The top priority of eye makeup is long, pretty eyelashes.
False eyelashes need to be applied properly! Always, always cut them to the right size, and don't wear them if you can't get the corners to stay glued down. There's nothing worse than a loose eyelash strip. Especially when it is stabbing the corner of your eye. If you have trouble getting your eyelashes to stick and you love false eyelashes, I recommend professional lash extensions or lash trios and a good pair of tweezers.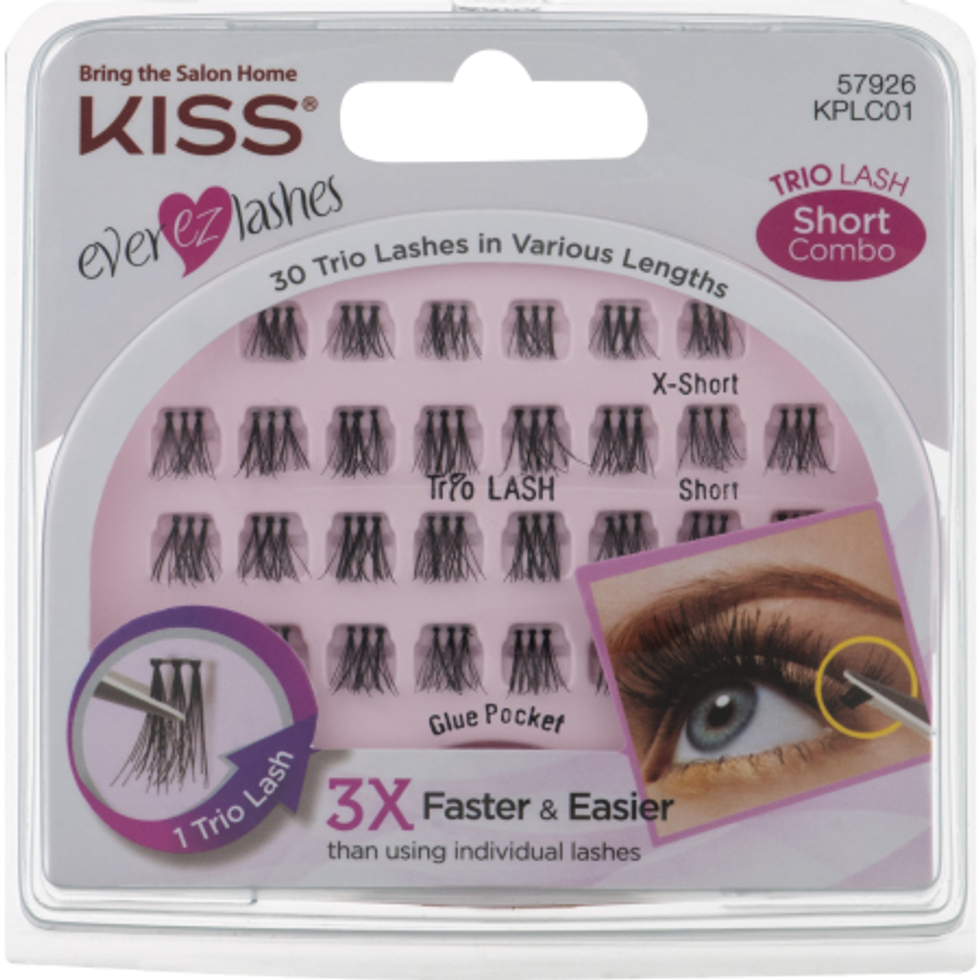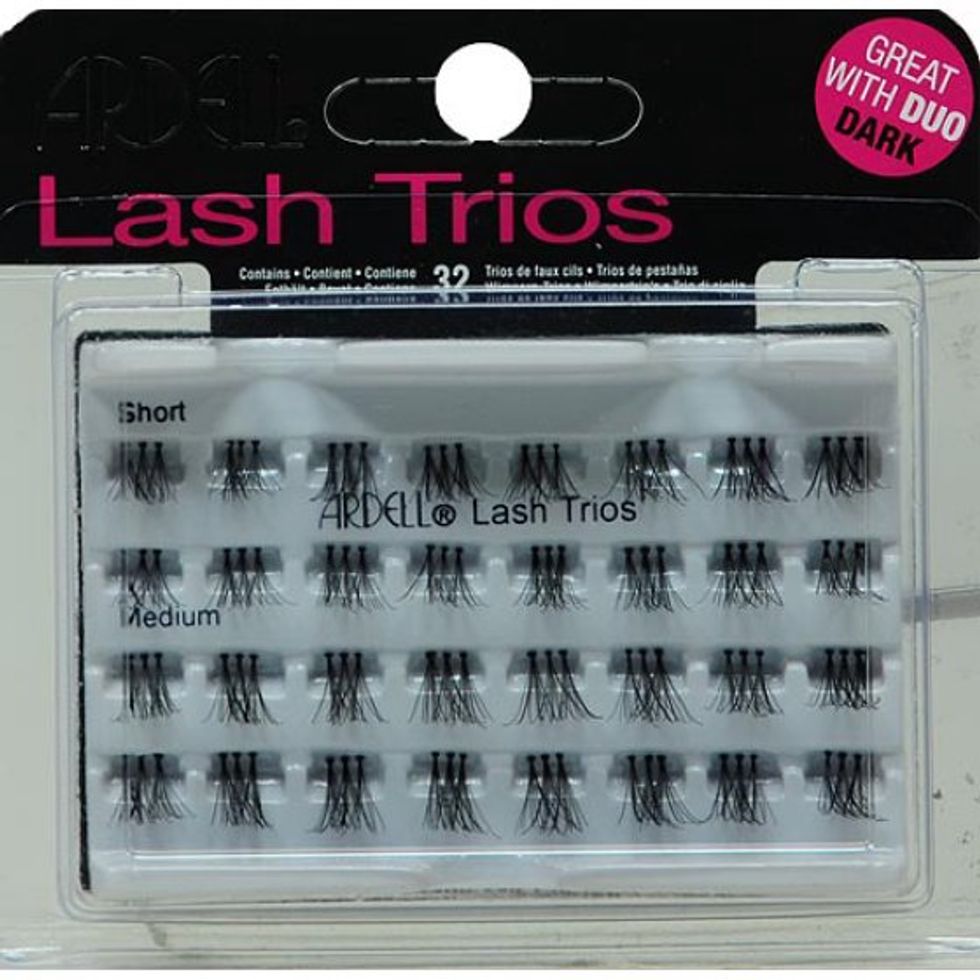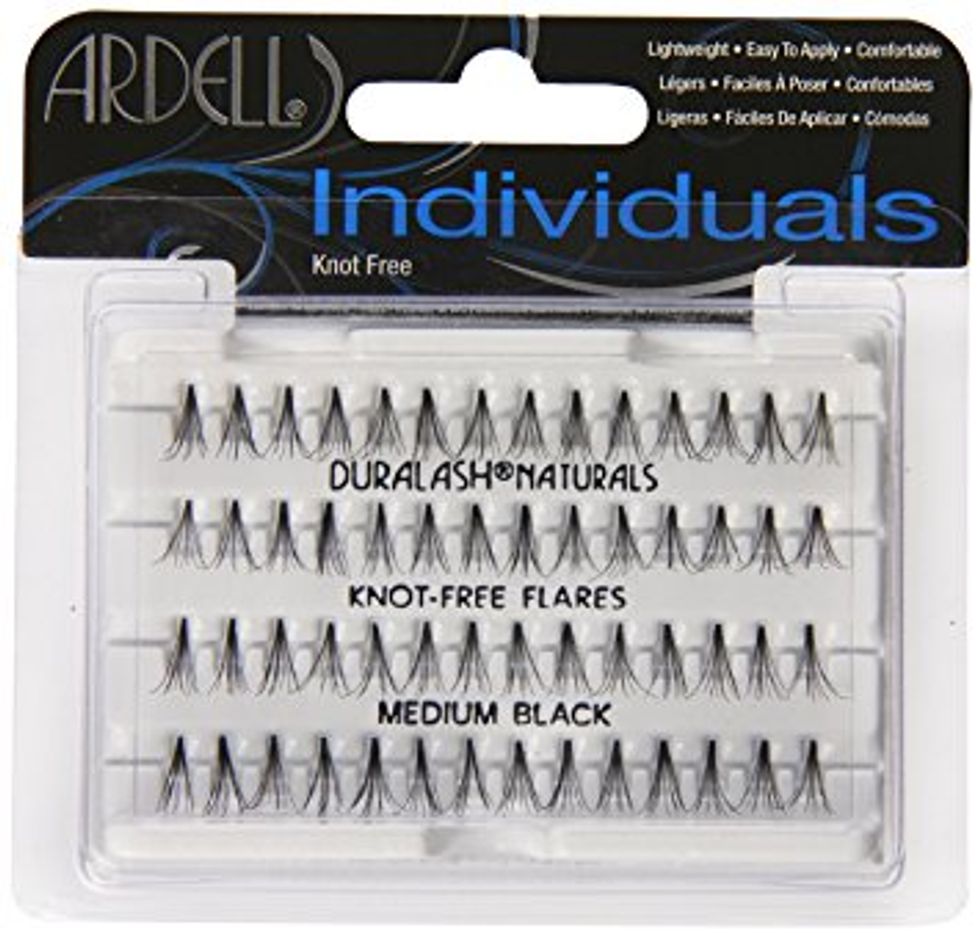 These Ardell individuals are a bit more difficult to put on. They tend to rotate and fall off of your lashes because there isn't much surface area for the glue. The trios work much better because they have more grip and they do not rotate. The individuals are less clunky looking than the trios, but the trios are easier to work with if you're a beginner. They are easier to apply because they are wider. Both the individual and trio lashes look very natural and don't have a thick, black strip that covers your eyeliner.
6. Take advantage of color!
Choose colors that make your eyes pop! There are supposed colors that enhance with brown blue green and hazel eyes. This can mean a small swipe of blue shadow as under eyeliner, or a copper eyelid.
Find your color, and make it an everyday look! You can never go wrong with neutrals. I have an eye routine I follow daily! I change it up for special occasions, but nearly every day I'm wearing gold shimmery eyeshadow! Depending on how much makeup I have on, I add eyeliner, matte eyeshadow, or false lashes.
7. Press lightly to build color.
Know the use of each brush. When blending out your eyeshadow, use a small amount of product and press lightly with the brush. Start with less eyeshadow and build up the amount instead of starting with a lot of eyeshadow on the brush and spreading it around.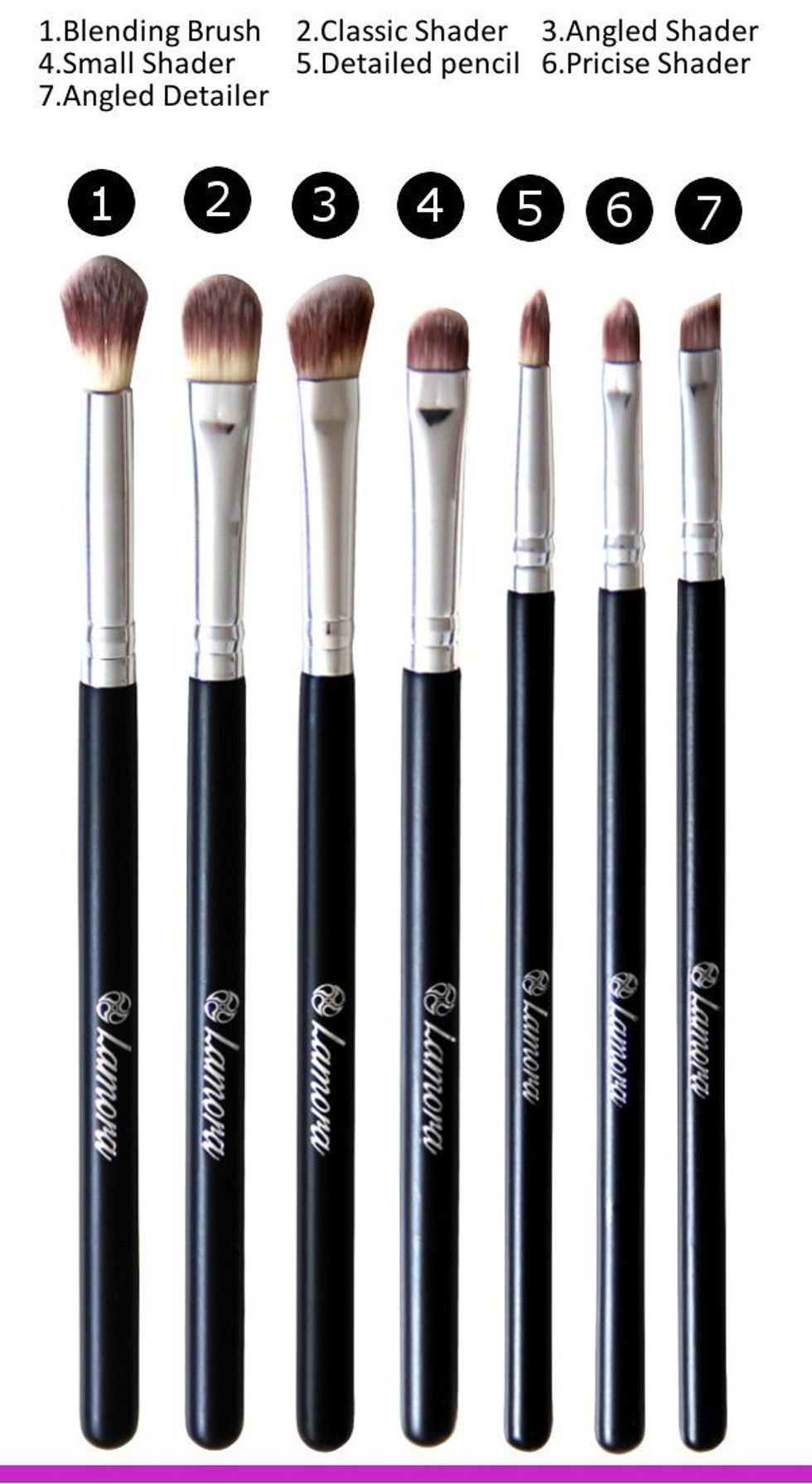 If you want to create sharp edges, use tape and make sure it's even. Contrarily, if you need to soften the edges of your eyeshadow, take a big powder brush and blend out only the outer corners of your eyeshadow like you would any other part of your face.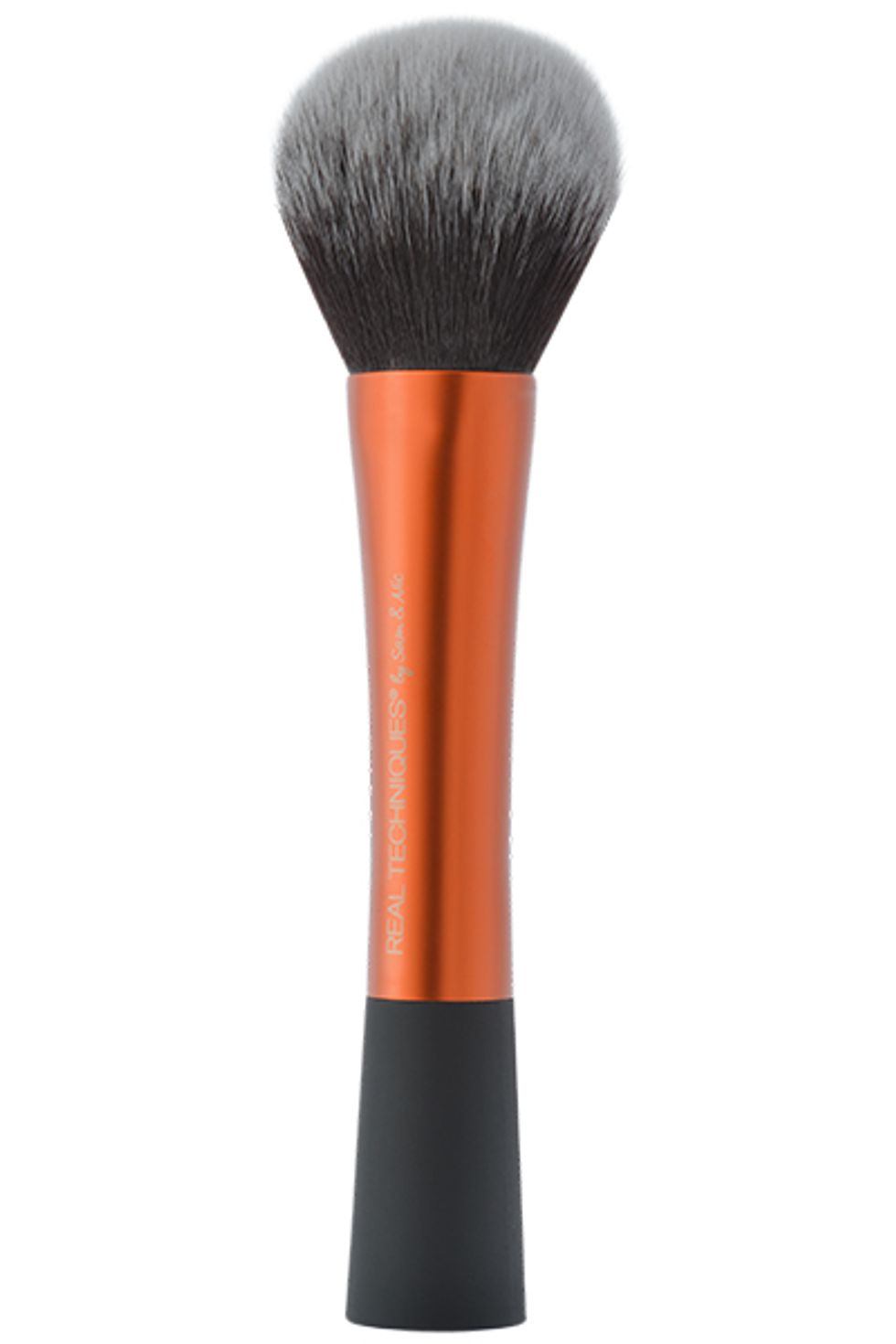 8. Highlight your eyes!
Highlight the inner corners and brow bone with a small brush to add a little something extra. Make it as intense or subtle as you prefer. The inner corner highlight creates the illusion of larger eyes and makes your eyeshadow look so much more advanced.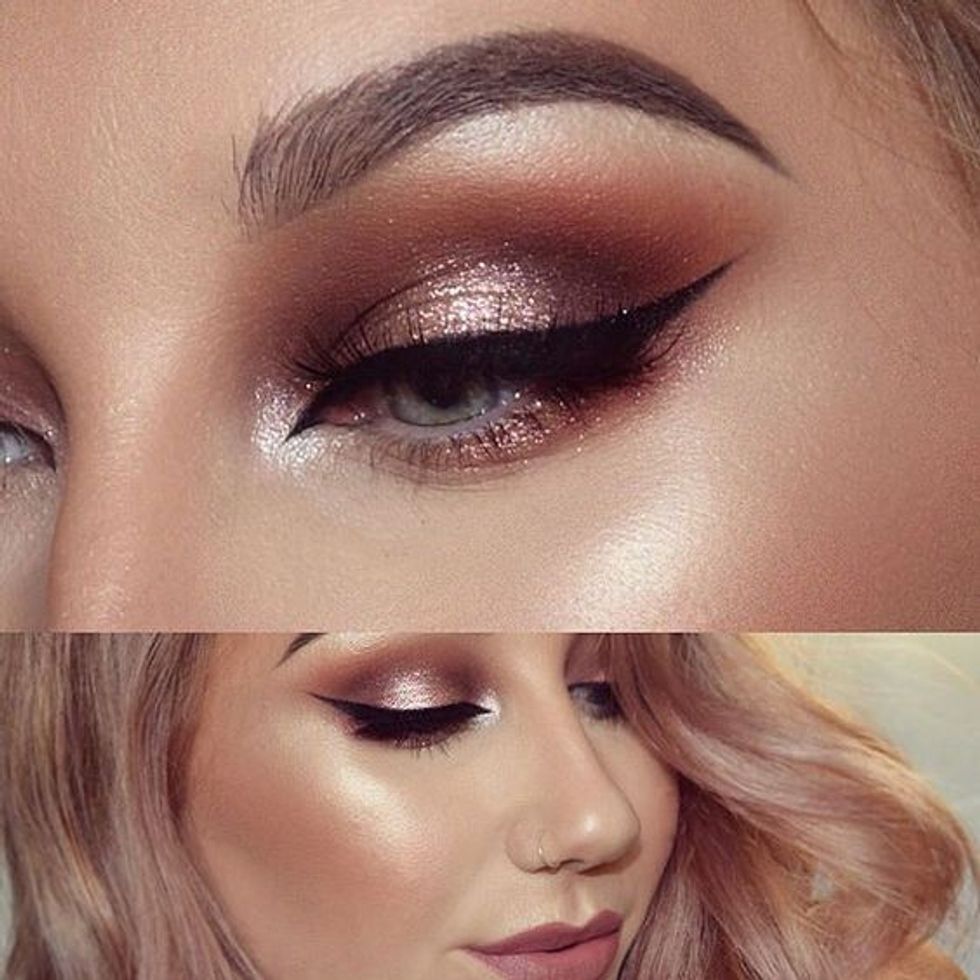 9. Primer.
It took me years to discover for myself the true glory of eyeshadow primer. I feel it's only necessary for making shimmers pop, making a perfect cut crease, holding onto glitter and other loose shimmer powder. It really makes the product stick. It makes it look more pigmented/shimmery, prevents fallout during application, and holds all day.
If you're using a shimmer color on the lid, use your finger to apply, or use an eyeshadow primer to make that color look as great as it should. Without the primer, most shimmer colors look faded.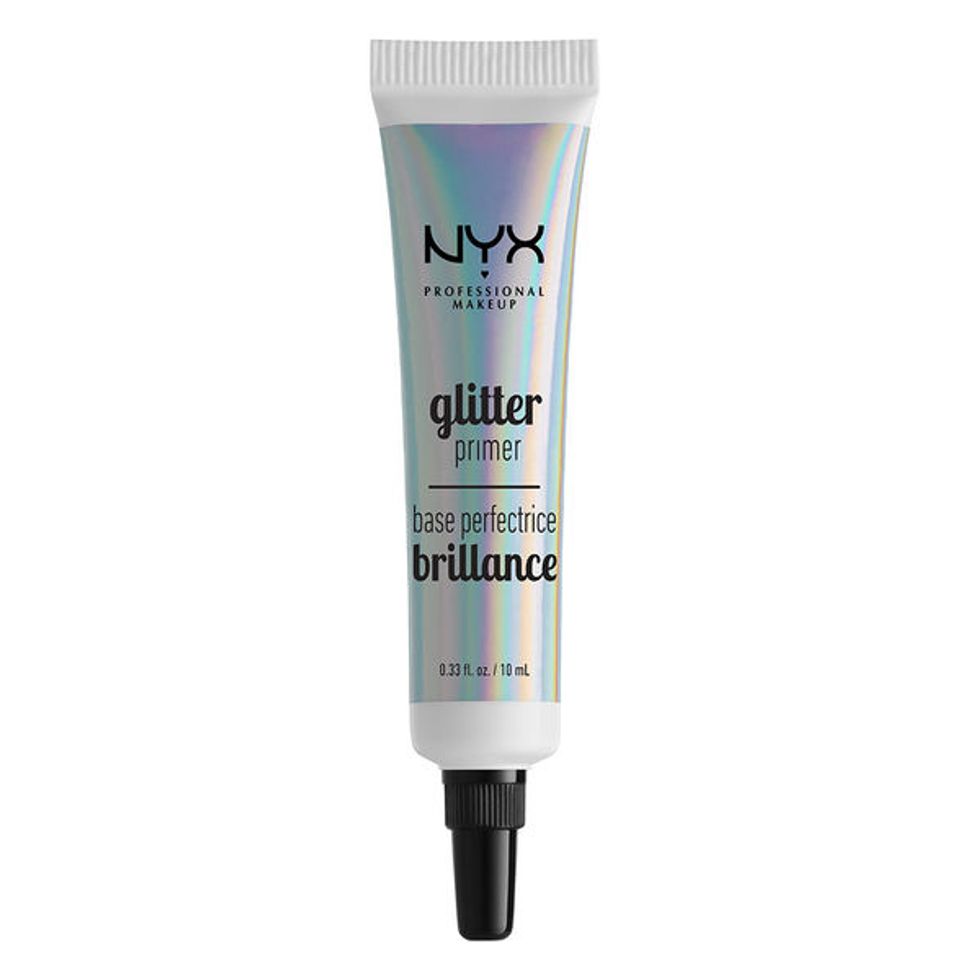 10. Don't Be afraid to be bold and try new things!
Makeup is all about confidence, expression, and enhancing your natural features! Wear what makes you feel good.