When I went to my first Muhlenberg Theatre Association meeting there were these two random dudes who made an announcement about circus auditions. The only circus skill I had up until this point was basic stilt walking, but I had no stilts with me and no other skills. I talked to one of the dudes and he said come audition anyway, so I went. At the audition, we split into four groups: acrobats, aerialists, dancers and clowns. By process of elimination, I went to clowning. I can be funny, that's something I can do, so I went to this weird lounge to hang out with whom at the time were intimidating people and try to make them laugh. I guess it worked out because I was then cast as a clown (which took me a bit to figure out since for a deluded while I thought I had been cast as a stiltless-stilt walker). This is the cast I would wind up falling in love with and the ensemble that made my freshman year worth having.
Whenever I have entered a circus environment, I have always found it to be unusually supportive. I used to be fixated on the idea that if I ever wanted to be really good at something, then I should have started training from childhood, but my idea that everyone had to be a child prodigy in physical strength and skill has been proved wrong time and time again. The Muhlenberg Circus Workshop was no different. It was the first and only audition-based ensemble I got into the beginning of my freshman year and it served as my base both socially and artistically. I was a part of this large group of strong, talented, hard-working individuals who all worked towards a common goal or creating a circus show in drastically different ways. I always looked forward to my Friday nights where the entire ensemble would come together after our rehearsals in our tracks. There was an immense amount of collaboration among artists from different disciplines just teaching each other what we knew. The majority of my first semester was consumed by being taught different skills in clowning, aerial and acrobatics. It was cool to see how many people progressed over the course of a semester, and amazing to see what they have done after two years of being involved in the group.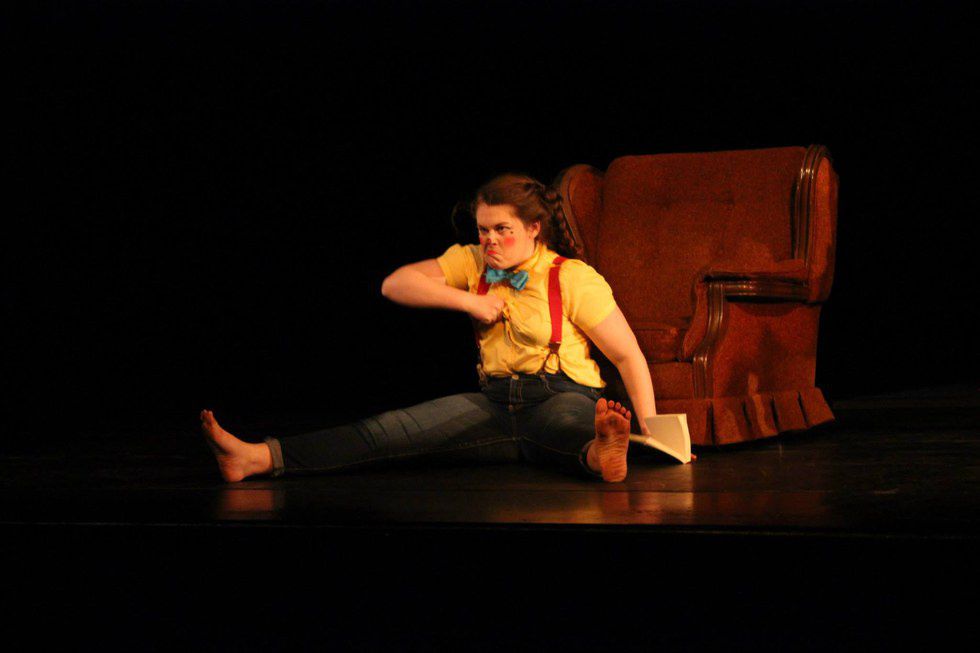 I felt more creatively fulfilled by the division process of circus acts my freshman year than I had anything else up until that point in my life. The turnover of clowning acts we created from week to week was fast paced -- creating the act, showing it to the group and receiving instant feedback by the sound of their laughter (or lack of). It was great! I did not realize that clowning would wind up being one of my favorite things to do. It combines my two favorite things: creating original material and making people laugh. And when I get the opportunity to watch my fellow artists perform, I sit amongst a sea of people cheering each other on through it all. We have seen each other at our worst -- smelled each other at our worst -- and to see the end product of all the wounds, sweat and tears brings about the most rewarding feeling.
Off the stage, being an awkward freshman it was nice knowing that I always had someone I could call on for anything. Getting sick when the health center is closed was no problem because our stage manager is an angel and has saved me from nearly every conflict and issue imaginable. Being irrationally-devastated over a callback list -- I knew I had someone I could call. Seeking dude-advice, someone was always there to give it. There was a place I could go hang out on a Friday night and always someone down to watch a movie. When I was a meek, quirky freshman the circus became my family and embraced me and all of my strangely patterned shirts.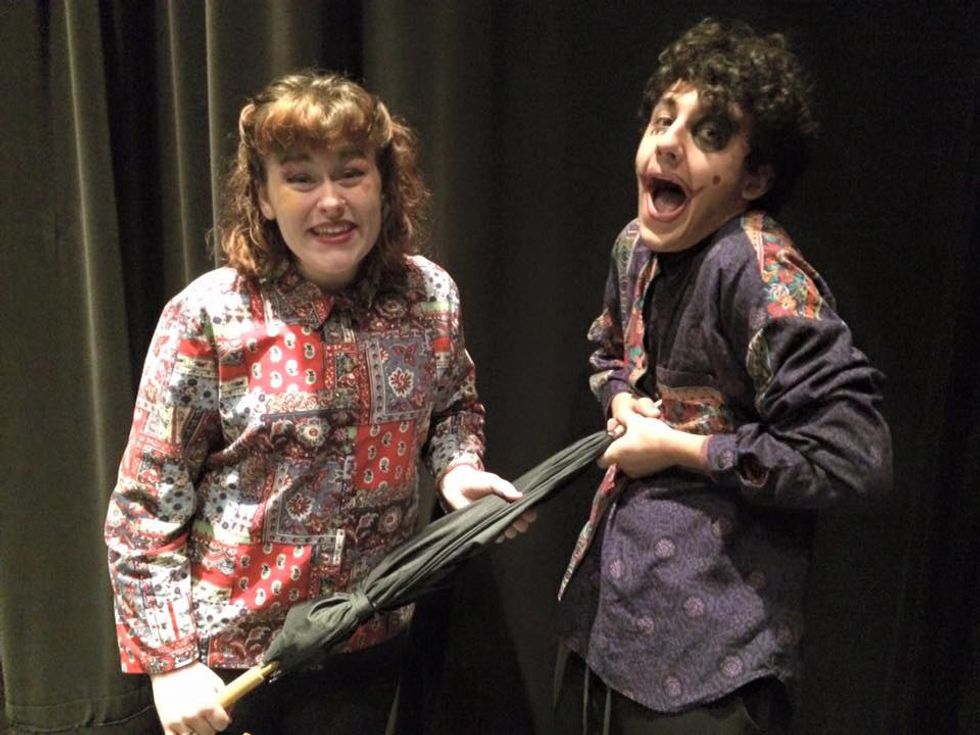 I used to think that if I ever wanted to be good at something, I should have started training years ago. That mentality does not really help me in the present, but it caused me to make peace with things that I thought I would never be able to do until I went to my first circus class junior year of high school. Experiencing circus made me realize that I am capable of doing so many things if I just continue to work at them, which is something I am able to apply to any performance discipline I want to try. I was never really finished before I started, and all of the fantastic people I have met along my circus journey have continued to encourage me to keep trying. My time with the circus has taken me from freshly hatched egg to magical rooster. What could be better than that?