If you've been online at any point in the past year or so, you will at least have some familiarity with the new musical. "Hamilton" that is breaking all the rules of traditional musical theatre, racial stereotypes, and even American history! It focuses on the life and times of the first U.S. Secretary of the Treasury, Alexander Hamilton, (also known as the guy you see on the front of the 10 dollar bill) and transports you on a journey through the founding of the United States of America through the eyes of a historical figure we take for granted.
Written and originally starring Lin-Manuel Miranda, who is also known for his 2008 musical, "In the Heights", "Hamilton" combines traditional musical theater song styling, or "belting", by turning the founding fathers' cabinet meetings into epic rap battles for the ages. Essentially, it takes everything you thought you knew about the American Revolutionary War and flips it on its head. But, for the purposes of this article, I want to talk less about the actual plot of the play and more about how it has opened my eyes to more than a few perspectives I hadn't even considered before giving the soundtrack a listen.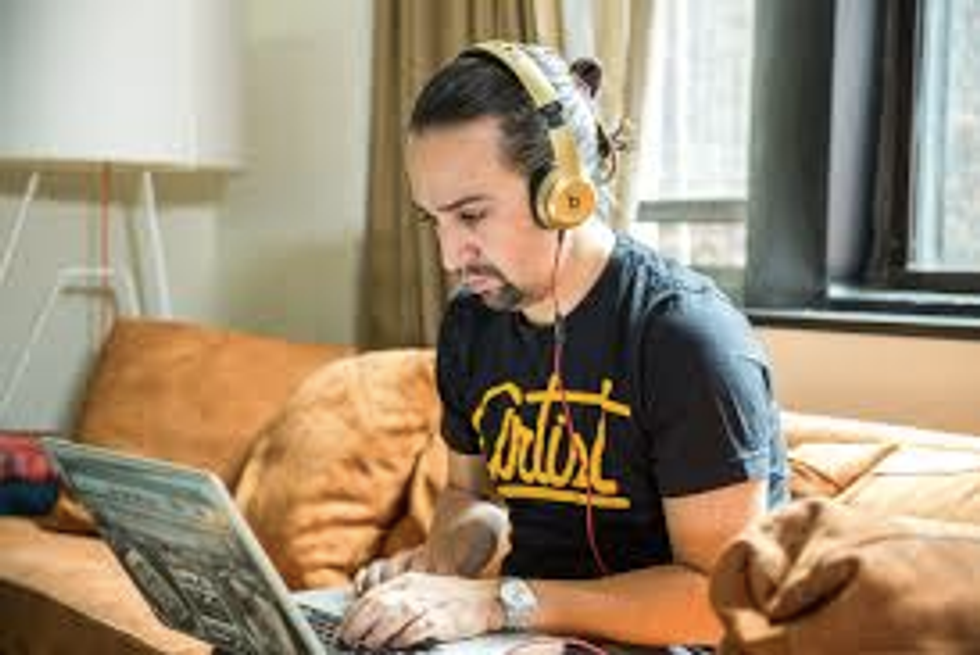 I have to admit, after hearing for months on end. "Hey! You should listen to "Hamilton!" "Why haven't you listened to "Hamilton" yet?" I was a bit skeptical about giving it a shot. Sure, when I was in high school I was fairly active our theater club and every year I make sure to watch the Tony Awards, but with all the pressure to check out yet another "life-changing, best thing I've ever heard" musical, I wasn't too enthusiastic. (I guess I'm just super picky with the musicals I listen to- give me the dark and dramatic, "Jesus Christ Superstar" or the progressive, "Hedwig and the Angry Inch" any day, but some of the more classical ones like, "Pippin" or "Les Misérables" tend to leave me feeling a bit bored and unsatisfied.) But, like I said, after witnessing the Ham Cast's performance at the 2016 Tony Awards, I decided to give it a go.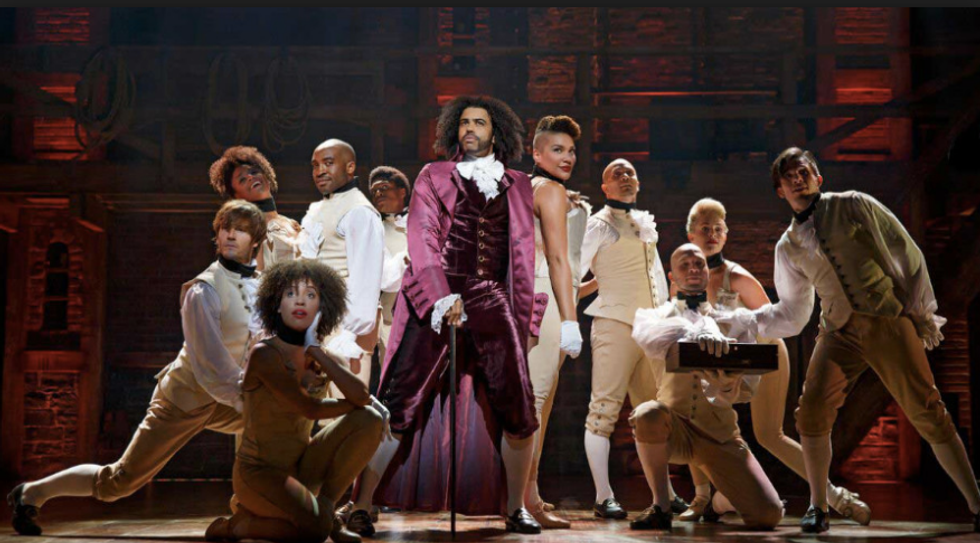 As you may have guessed, I fell in love after just one listen. I'm usually a bit dubious of rap music as a genre because I find it intimidating (and at times a bit crass), but the lyrics were so thoughtful and clever! Personally, one of my favorite lines is featured in the song, "The Schuyler Sisters" which touches on the class struggle as aspiring politicians, such as Aaron Burr, attempt to catch the attention of the wealthy and beautiful, Angelica, Eliza, and Peggy Schuyler:
Burr: "Excuse me miss, I know it's not funny but your perfume smells like your daddy's got money [...]"
Angelica: "Burr, you disgust me!"
Burr: "Ah so you've discussed me! I'm a trust fund, baby, you can trust me"
Angelica: "...you want a revolution, I want a revelation! You want a revolution? I want a revelation
So listen to my declaration: We hold these truths to be self-evident
That all men are created equal"
And when I meet Thomas Jefferson
I'mma compel him to include women in the sequel!"
Basically, "Hamilton" opened both my eyes and my ears to the broad-minded world of hip- hop and musical theater.
Just like George Washington (allegedly), I cannot tell a lie--since 1st grade, I have learned about the American Revolution and have taken little to no interest in learning about it (minus maybe one history class in 7th grade where we re-enacted the second continental congress for two days, but I digress.) I get it; Britain was taxing the bejeezus out of the 13 colonies and the colonists were having none of that, so they threw some tea in the Boston Harbor and decided to become the independent nation that ultimately led to what we have today. George Washington's the hero, Thomas Jefferson is a superstar, "viva la revolución" and freedom and whatnot. What "Hamilton" did for me was add some soul to these historical figures. They transformed from these infallible idols of the revolution into relatable people that lived and loved and lost and died all in the name of a cause that they wholeheartedly believed in. The details of Alexander Hamilton and the "love triangle" between him, Eliza, and Angelica Schuyler is something that they just don't teach in grade school. It's a shame really because it brings the founding fathers to life and makes them seem more relatable to a contemporary audience of students.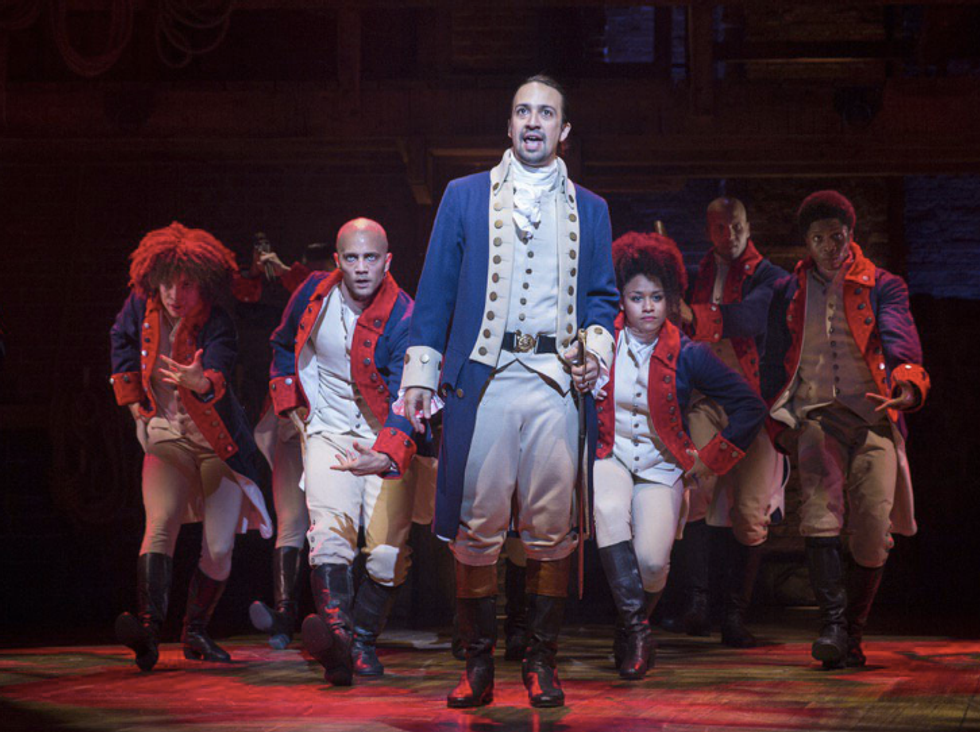 Possibly the most unexpected enlightenment was that of the cast almost entirely comprised of people of color (POC for short). It's no secret that Alexander Hamilton, George Washington, Thomas Jefferson, and the rest of the founding fathers were all white men- it's a historical fact. But this musical completely de-justifies the age old tradition of using primarily white actors for the sake of "historical accuracy." Well, in "Hamilton" the title character is Hispanic, Washington, Jefferson, and Aaron Burr are black, and even the role of Eliza Schuyler cast half-Chinese actress, Phillipa Soo! Lin himself describes his casting choices; "In every case, the intent of the author always wins. If the author has specified the ethnicity of the part, that wins." The show is about the founding of America, so why not make the characters represent the diversity in America today? Essentially, the color of the actors' skin does not matter- they are talented, passionate, and tell a new story about the foundation of the United States.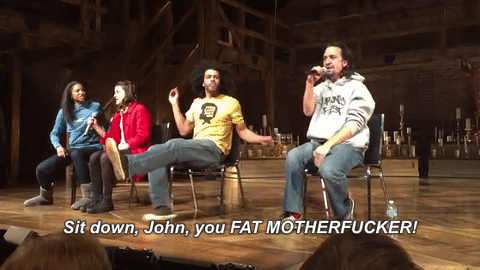 In summary, "Hamilton" tells the tale of the America that I want to be a part of. One that is accepting and welcoming to all- where even "... a bastard, orphan, son of a whore and a Scotsman, dropped in the middle of a forgotten, spot in the Caribbean by providence, impoverished, in squalor" can "Grow up to be a hero and a scholar..."