Time really does fly by when you're having fun. Already a month into the fall semester and it feels like I've been here a week. On the other hand, I know my parents feel differently. For my mom, I'm sure it feels like decades since I left New Orleans in late August. Fortunately for her, this past weekend was Parents Weekend at school, and fortunately for me, my mom came bearing gifts.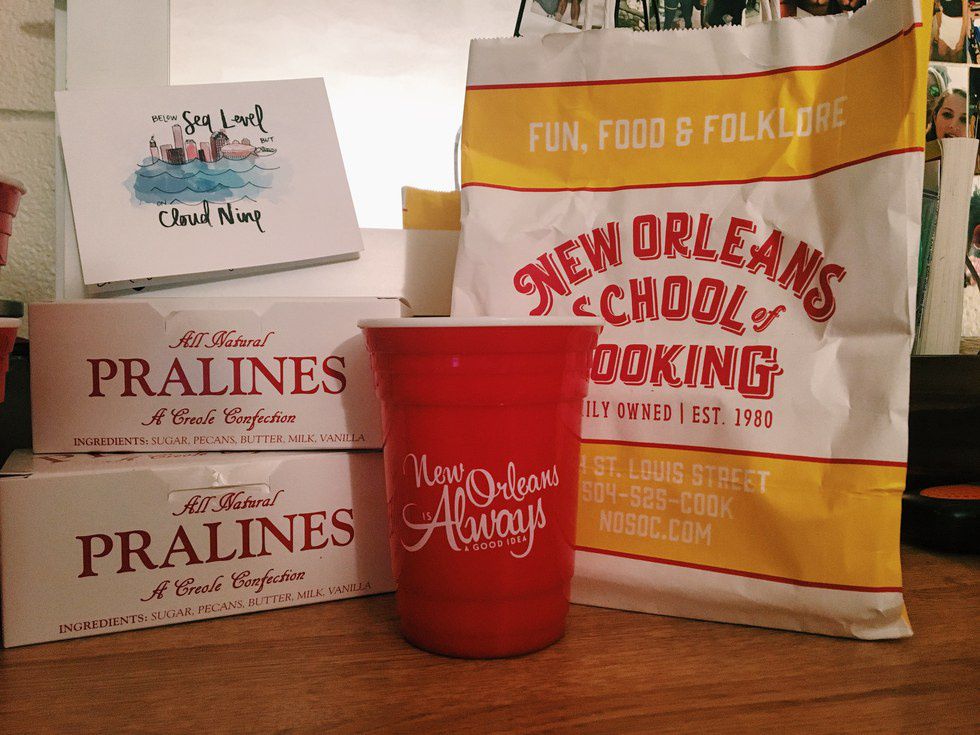 Eating out with my parents this weekend has me thinking a lot about our family dinners at home. I cherish the many Sunday afternoons my family and I have spent in kitchen cooking dinner. I especially miss the dishes we make that are difficult to find up here in Boston. Just to name a few, I'm homesick for home-cooked jambalaya, crawfish étouffée, gumbo and king cake.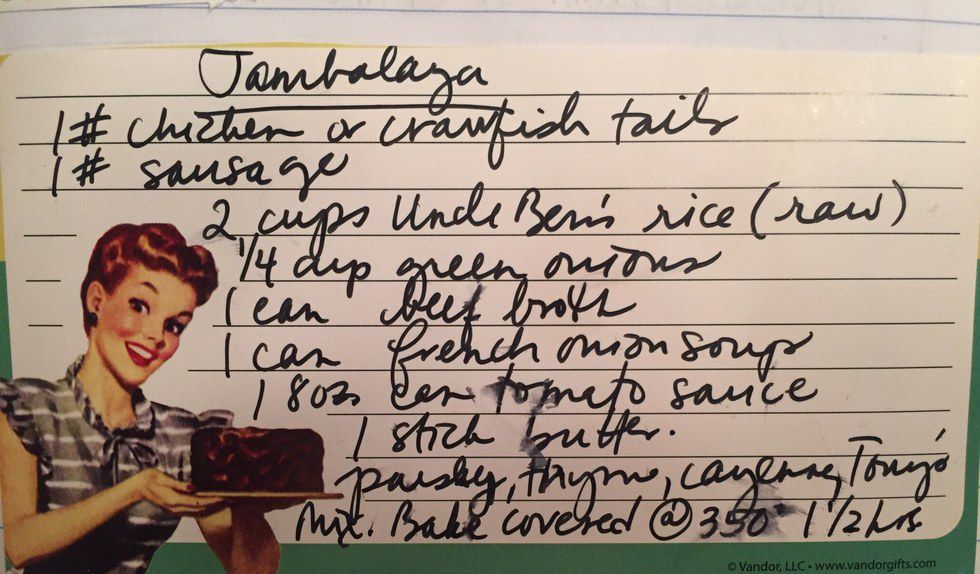 Recently my dining hall attempted to make jambalaya. Although it was similar to what I can get at home, it wasn't nearly as good as my mom's recipe. As for crawfish étouffée, I'd like to see my dining hall try. For my family étouffée is a staple for Christmas Eve dinner. I can't wait to enjoy many big bowls of it when I go home for break.
Gumbo is one of the many things I love most about New Orleans. Thick, thin, smoky, dark, or light, however you like it, it's all about the roux (a French base of flour and fat). Everyone has their own way of making it, but if you ask me my grandfather makes the best. He begins with the Cajun holy trinity (onions, bell peppers and celery) and finishes it off with Andouille sausage, chicken thighs, boiled eggs, okra, and if you're lucky he'll add oysters too.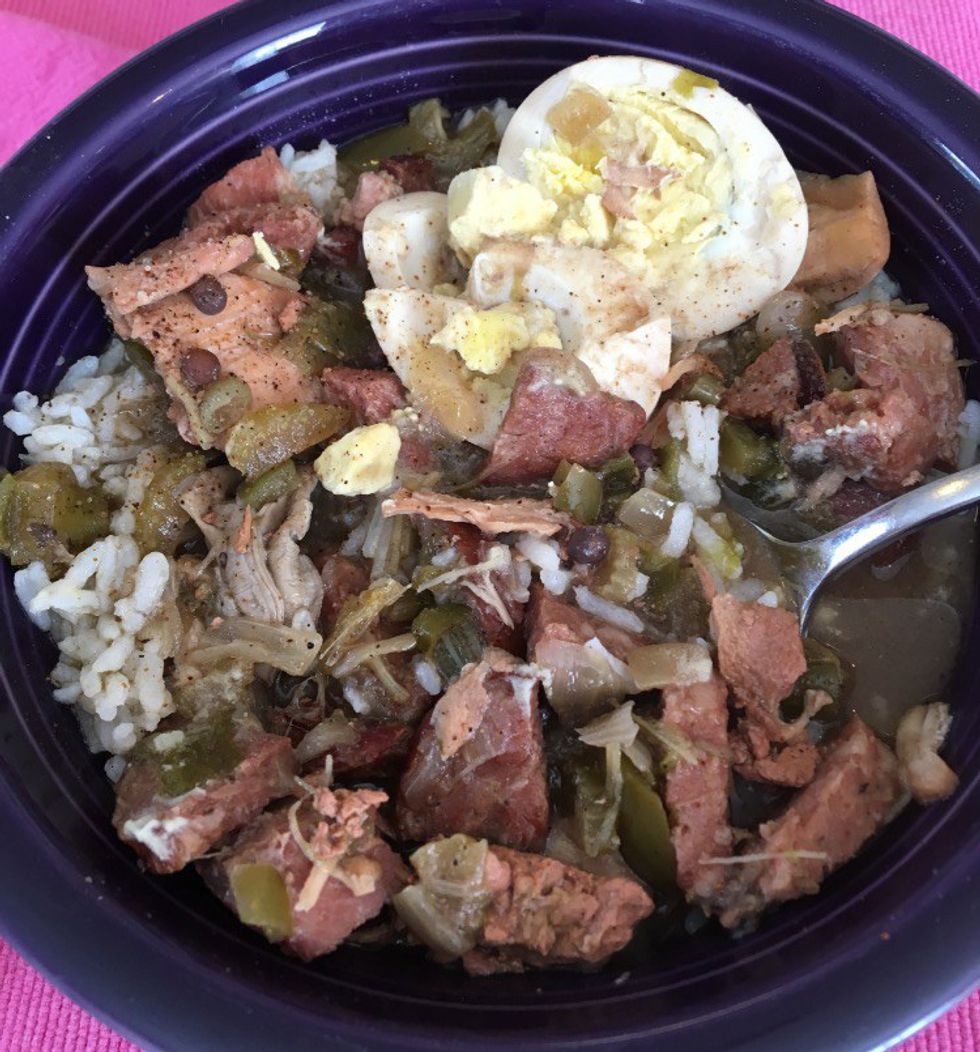 I'm thankful for the pralines my mom brought me this weekend, but my absolute favorite dessert from home is king cake. I've made king cake a variety of ways but I'm still looking for the perfect recipe. One quick way (arguably unauthentic but still delicious) is with Pillsbury crescent rolls. Yet of course the best one I've made was made from scratch.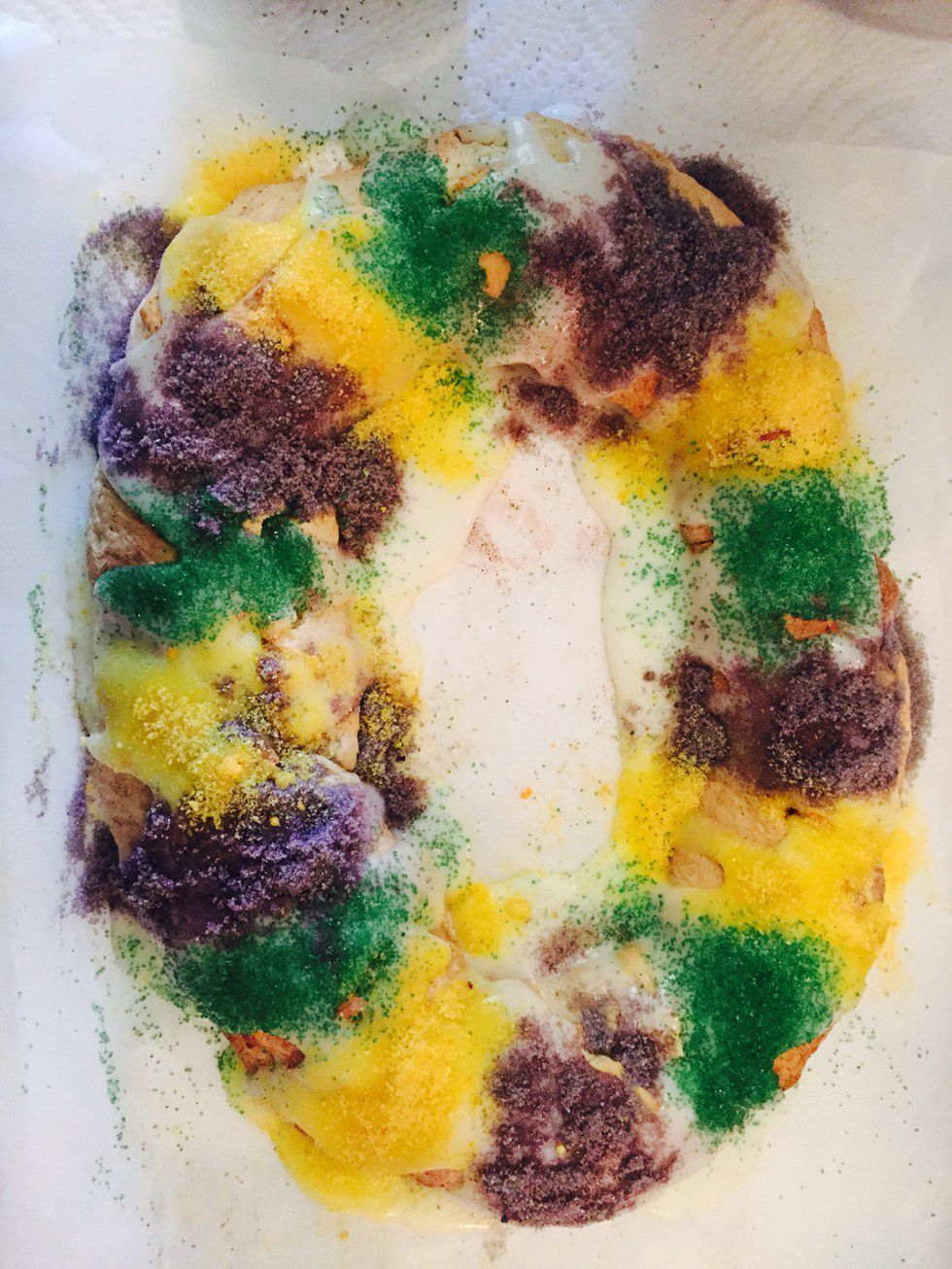 I loved seeing my parents this weekend and I thank them for feeding me. But right now I wish I could feed them, and cook in my kitchen some of the best food my city is known for.