This past March, Frederick Callison, who had been homeless in Sacramento for two years, got a job.
How did he do it? Each day, he sat outside of a grocery store, like many other homeless men and women. But rather than simply hold up a sign begging for money, he had a pile of resumes stacked neatly beside him. Callison has a large and impressive background of cooking work and kitchen management, but after some bad luck, he ended up living without work or a home for two years.
Rather than give up and become defeated, Callison maintained faith in his own skills and experience and proactively sought out new work, handing out his resume to anyone who'd take it. And his tactic--distributing resumes rather than panhandling for spare change--eventually paid off. After a man going grocery shopping saw Callison sitting outside, he spoke with him for a while, and picked up his resume. He posted it on Facebook, commending the homeless man on his determination to improve his life, and asked his friends to pass it along. Not long after, Callison was offered a job cooking in a downtown pizza restaurant.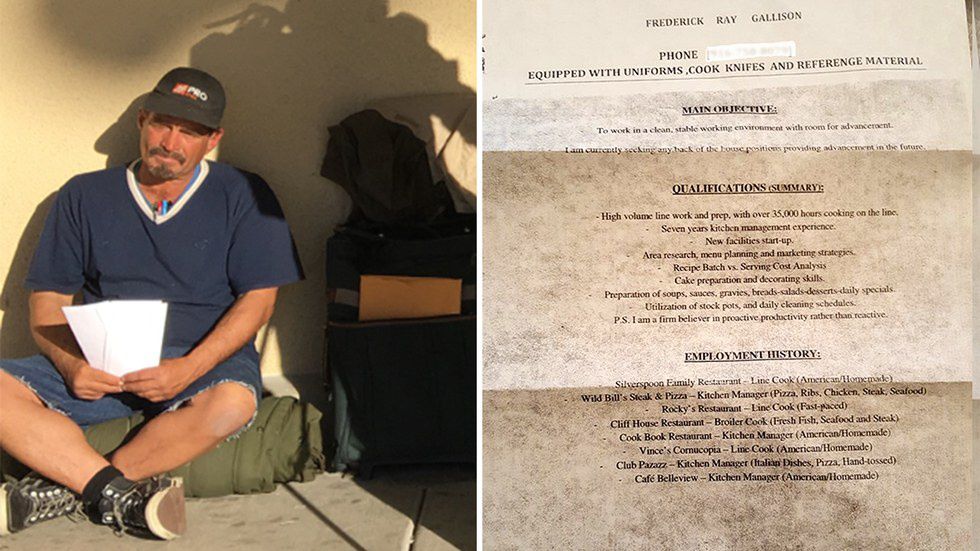 His story has since spread widely as an example of why the stereotypes of homeless people can often be far from the truth. There are plenty of others like him who have run into misfortune, lost jobs or family, and have been forced to live on the streets. But that doesn't mean they aren't competent, hard workers who crave a better life and the chance to work.
On a single night in January of 2015, an estimated 564,708 people were homeless in the United States, according to the National Alliance to End Homelessness. This statistic includes all people sleeping outside or in emergency shelters and housing programs. In the past two years, 33 states reported decreased homelessness, while 16 states had increased overall homelessness. Veteran homelessness is also slowly decreasing throughout the country. And though the problem may be getting slowly better in many areas of the country, homelessness still remains a large problem in the U.S., and one that many organizations and individuals are working to combat.
Last year in Albuquerque, New Mexico, a program was started to pay the homeless to do daily work. Each morning, a city van drives through various neighborhoods, asking homeless individuals if they'd like to work for the day and be payed $9/hour (which is above the minimum wage). They can take up to 10 people per day to do beautification and landscaping jobs around the city. The van's driver, Will Cole, said in an article that it typically isn't hard to find 10 people who are more than willing to work, though they get a few no's from time to time as well.
Cole's van is one of several recent initiatives enacted by the state of New Mexico in an attempt to provide more resources for the homeless, and to help them get off the streets.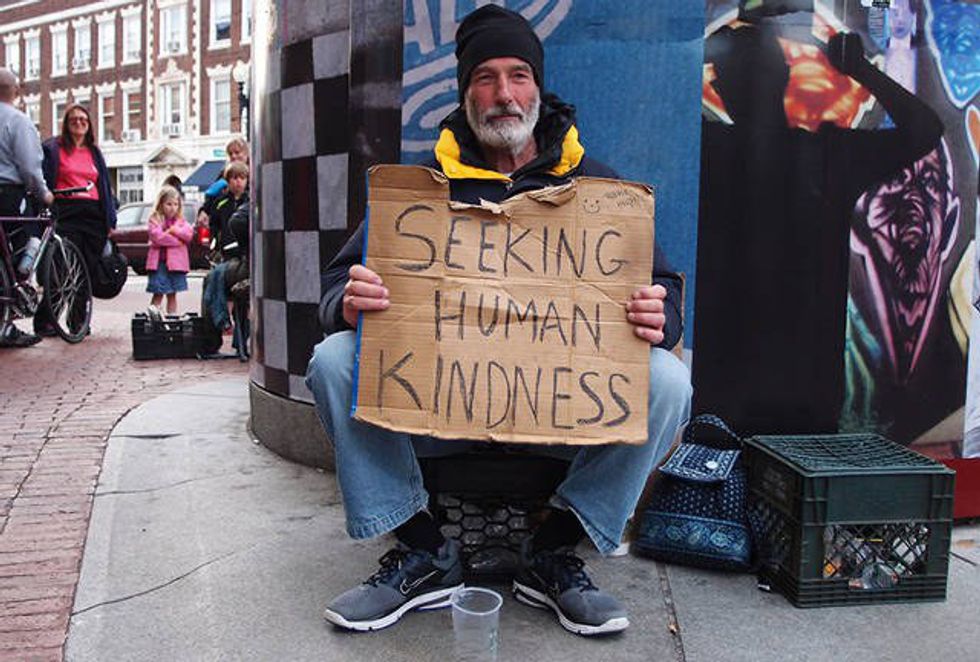 More and more, I hear news of new homeless housing projects or citizens finding creative ways to help the homeless. Even so, the public perspective of the homeless remains fairly negative. Many people tend to assume that people are homeless because they're criminals, uneducated, drug addicts, and so on. While this can certainly be the case for some, it's also true that many homeless people simply ran into misfortune, lost a job or couldn't afford to feed their families. There are plenty of good, honest, hardworking people who ended up without a home, and would do anything to turn their lives around.
As time goes on, it's more and more important that people who are homeless and looking for work try new tactics like Callison did, rather than give up all hope. At the same time, it's also essential that organizations like the National Alliance to End Homelessness, StandUp for Kids, the National Coalition for Homeless Veterans, and many others continue receiving the funding and support they need to eventually end homelessness for good.