Each holiday season we encounter an age-old dilemma surrounding holiday greetings. These past few years especially, some have said that the world is waging a "war on Christmas" by refusing to brand everything remotely holiday related to some nod to Christmas. People have even gone so far as to boycott Starbucks for not including explicitly Christmas-y images on their holiday cups. However, Christmas is definitely not the only winter holiday around and not everyone practices Christianity. As such, here is a list of holiday greetings you can use besides "Merry Christmas."
1. Happy Holidays!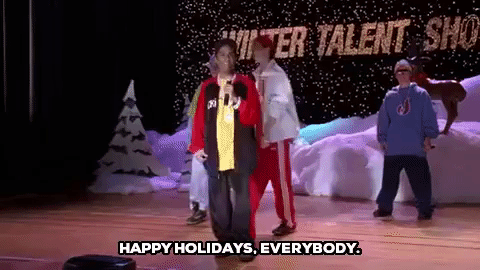 This one is a true classic. Pros: This greeting includes all possible holidays and can be used all the way through New Years. It doesn't favor any one holiday or religion and is just a nice, non-denominational greeting. Cons: a tad unoriginal.
2. Season's Greetings!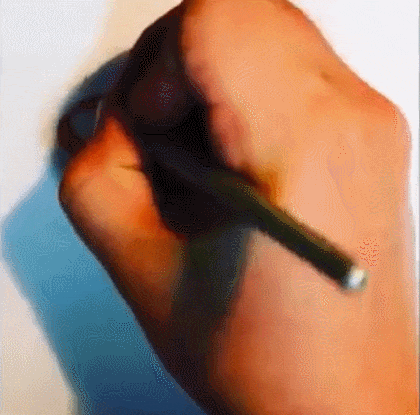 Again, another classic and perfectly secular holiday greeting. You might sound a bit dated and/or formal, but holiday cheer knows no expiration date.
3. Happy Hanukkah!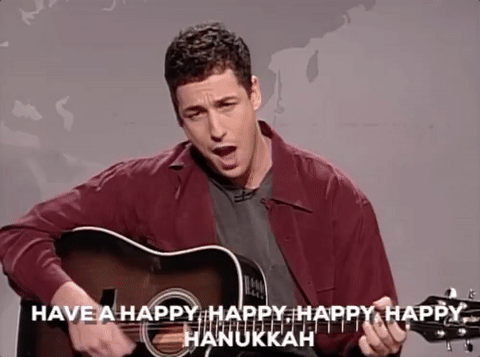 Just FYI, this year's Hanukkah is from December 12th to December 20th!
4. Happy New Year!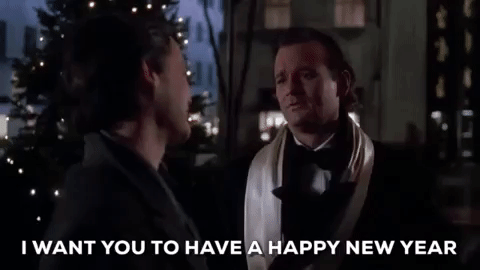 This one can be used pretty much any time during the month of December, though you might get some weird looks if you use it before Christmas, but who cares! 2017 wasn't the best, so we all need some good luck as we head into 2018.
5. Happy Kwanzaa!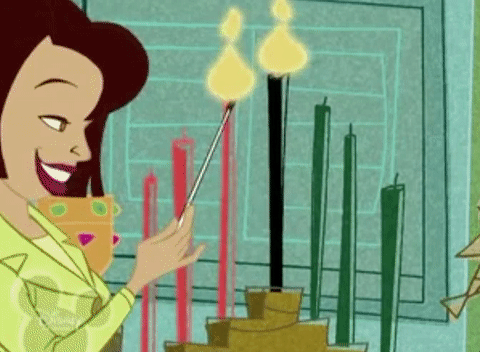 Kwanzaa is a holiday celebrating unity, heritage, and culture which is observed by some members of the African American community. This years' celebration lasts from December 26, 2017, to January 1, 2018.
6. Happy Winter Solstice!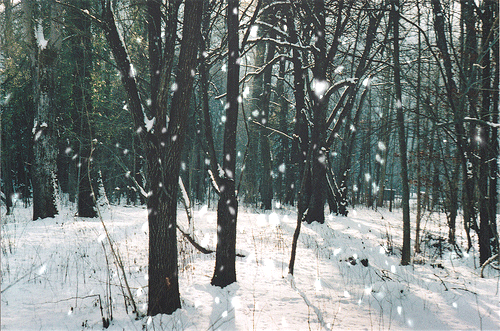 It's the shortest day of the year! What's not to celebrate? This year's winter solstice falls on the 21st of December, but it can also fall on the 22nd depending on the year. Many different cultures have celebrations revolving around the winter solstice, and it's speculated that some religious holidays, like Christmas and Hanukkah, were influenced by winter solstice celebrations.
7. Happy Festivus!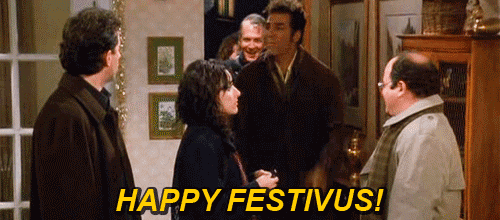 And for the rest of us, there's Festivus. Festivus is a secular holiday made popular in 1997 by an episode of Seinfeld. Festivus is meant to protest the materialism that Christmas revolves around. According to the episode, Festivus is celebrated every year on December 23rd and has become a holiday that some legitimately observe. Festivus celebrations include a Festivus pole (an unadorned aluminum pole) which is meant to contrast the materialism of Christmas, an "airing of the grievances" which is a tradition where people can tell their friends and family all the times they have disappointed them throughout the past year, and a pretty self-explanatory Festivus dinner.
So whatever holiday greeting you choose to use, have an awesome holiday season!