The resemblance of the "Hocus Pocus" mug and spoon set is antiquated to the famous Halloween movie, "Hocus Pocus," and it is only $20.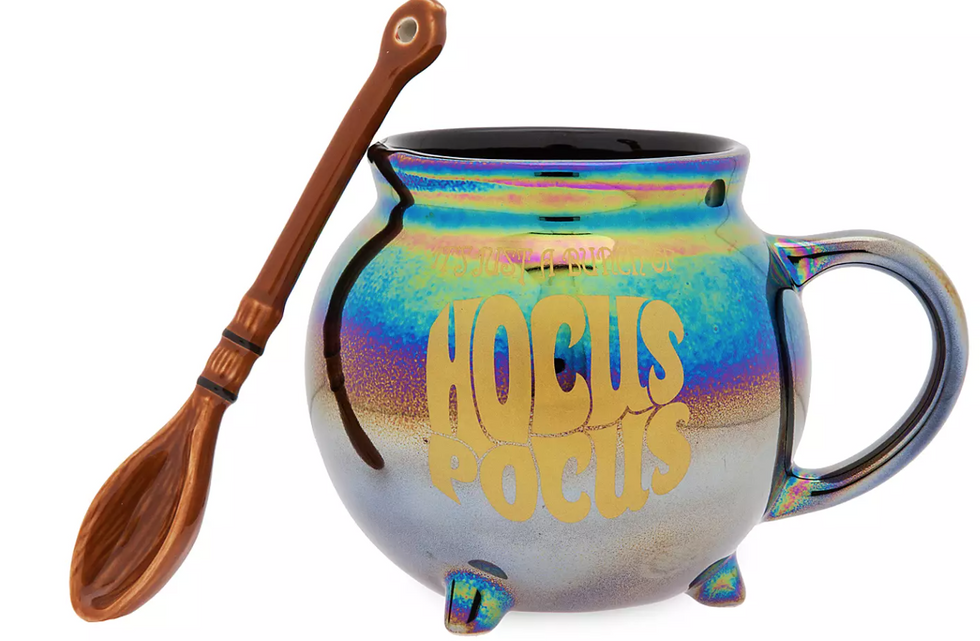 shopdisney.com
It is equipped for every autumn mood whether you're looking to get cozy or you're looking to get spooky!
The mug and spoon set allows adults to reminisce back to their childhood while sipping on some coffee and getting adult things done. On the other hand, children can find another way to celebrate the magic of October by mixing their own concoctions.

The mug literally looks like a cauldron ready for anyone to create their potion drink for the day. Anything from apple cider to a pumpkin spiced latte. What makes this cauldron mug extra special is that it is always changing colors and takes on the colors of your potion when you take a look inside.

The broomstick spoon truly brings the cauldron to life as you're mixing in sugar or spice. Bringing the spirit of October into your very own hand by holding a mini shimmery cauldron while stirring it with the broomstick spoon is that extra little special touch we can bring to our day.

It even says "Hocus Pocus" in gold on the cauldron to let you know the power is within you at all times.

Happy magical potion sipping stay well!