Disclaimer: I wasn't going to write about this particularly painful subject because I felt that my paltry piece would be lost in the avalanche of coverage, but after a classmate responded to Prince's death by asking, "Which one?" I felt compelled to join the fight against cultural illiteracy.
This week, the world was shocked to learn that the artist formerly known as The Artist Formerly Known as Prince died suddenly at the age of 57.
He was -- to use an oft-used but nonetheless apt phrase -- a genius, a man whose body of work defined and defied a generation and permanently shifted the course of popular music. His Paisley Park sound, a masterful blend of rock, pop, R&B, funk, disco, electronic, and scores of other genres, inspired and thrilled the public for decades. Prince, along with his unique oeuvre, was whimsical and risqué, but above all else, and perhaps most importantly, engaging and endearing. While so many other artists are and were publicly derided for being overtly (or even subliminally) sexual in their lyrics, Prince made it into high art; he rhythmically sang of sex as something so beautiful, so natural, so fun, that to attempt to censor him would be like slapping a black bar over a painting by Rubens. Prince was, in every sense of the word, an artist.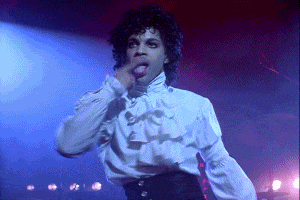 A giant has fallen, leaving even the most casual of music fans (with the vivid exception of my classmate) milling around wondering which other unifying public figure will be the next to drop. But to mourn Prince's passing would be to personally defy his message. The Purple One preached of love, of lust, and of the homeopathic powers of music. This playlist, which for many will be redundant, will remind every listener of His Royal Badness' genius and of better, more purple-tinted days.
16. "Sexy Dancer" (1979).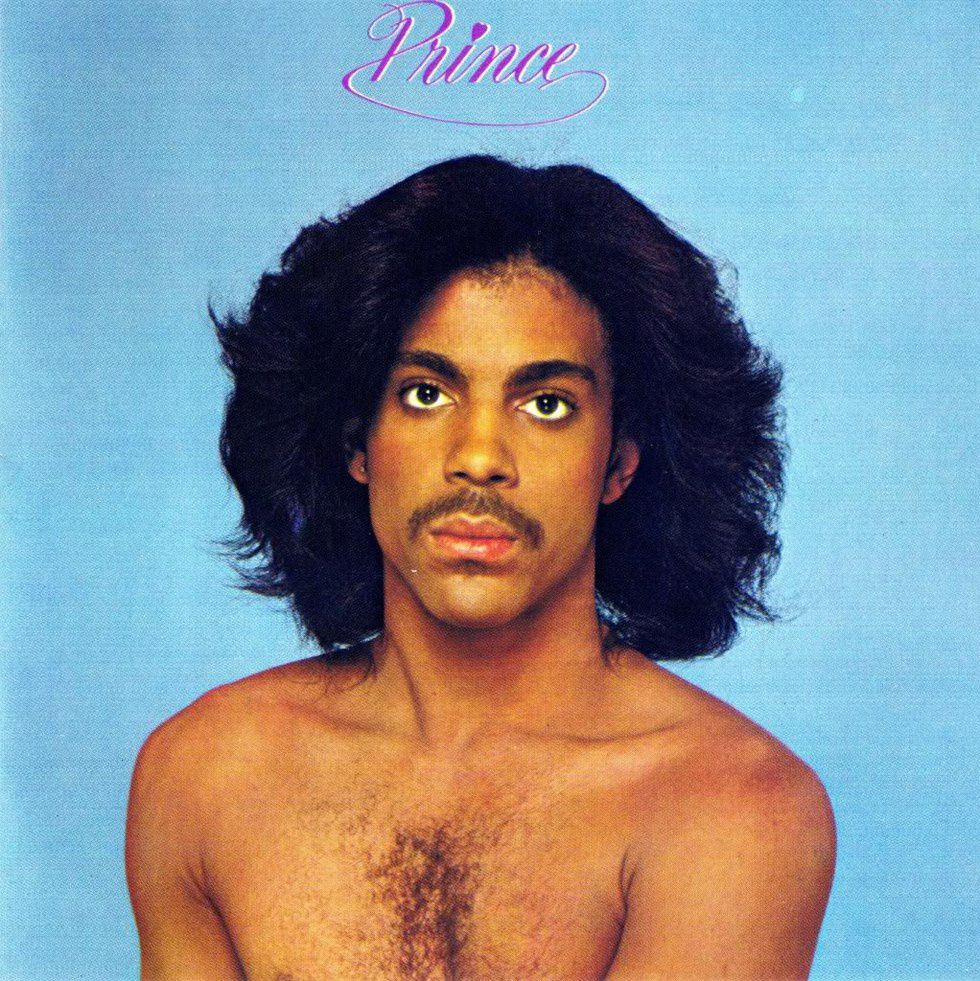 Prince didn't sneak up on the public. He was raunchy from the start and he let everybody know what they were in for with his 1979 single "Sexy Dancer." If the title didn't give it away, the heavy panting throughout the song, his rhyming "screamin'" with "creamin,'" and Studio 54-style wailing will. This is pure Prince in that no other respected artist could get away with this nasty (in a best possible way) ode to sweet lovin'.
15. "Sign o' the Times" (1987).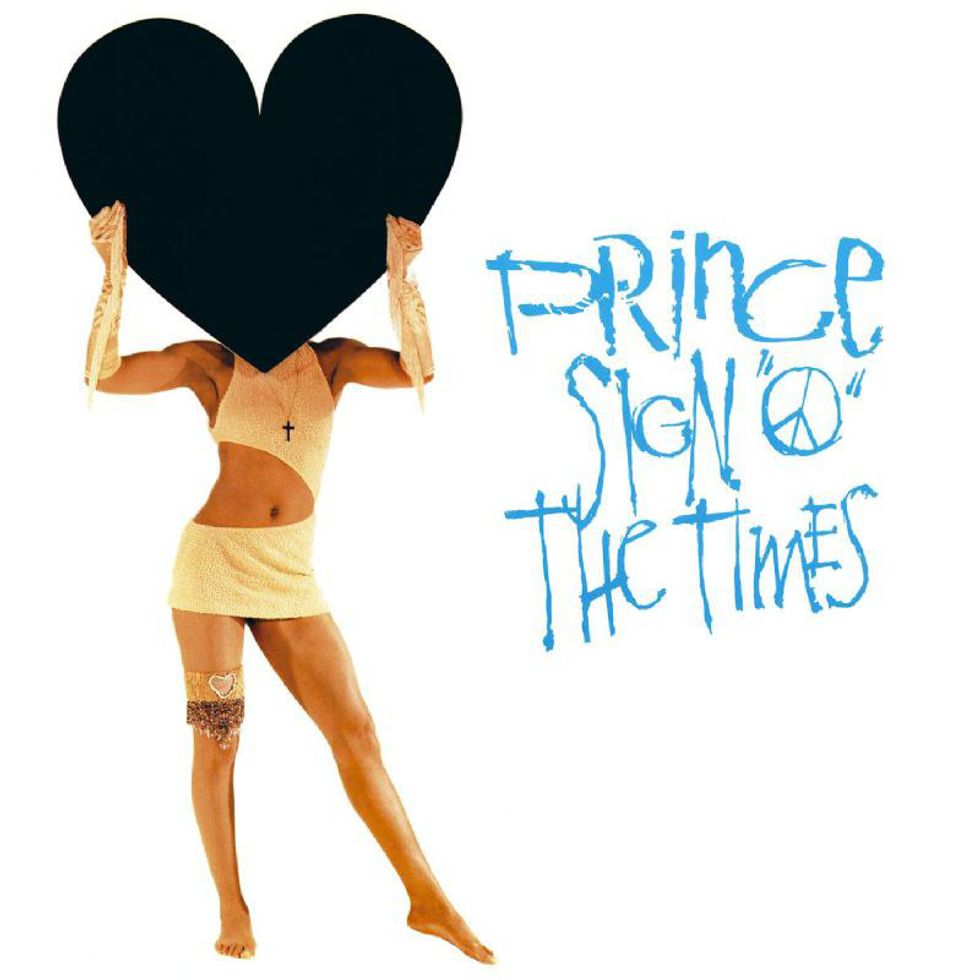 Every musician worth their salt has at least one message song, a musical summary of the various sociological problems facing the world. In Prince's, he sings of the Challenger Disaster, the drug epidemic, AIDS, gang violence, natural disasters, and of how "you turn on the telly and every other story is tellin' you somebody died." There is no positive message, no hopeful possibility, just a grim list of the pain of the world set to an R&B beat. Prince (in my less-than-professional estimation) is letting us know that awful things, like his death, happen every day, but that's no excuse to stop dancing.
14. "1999" (1982).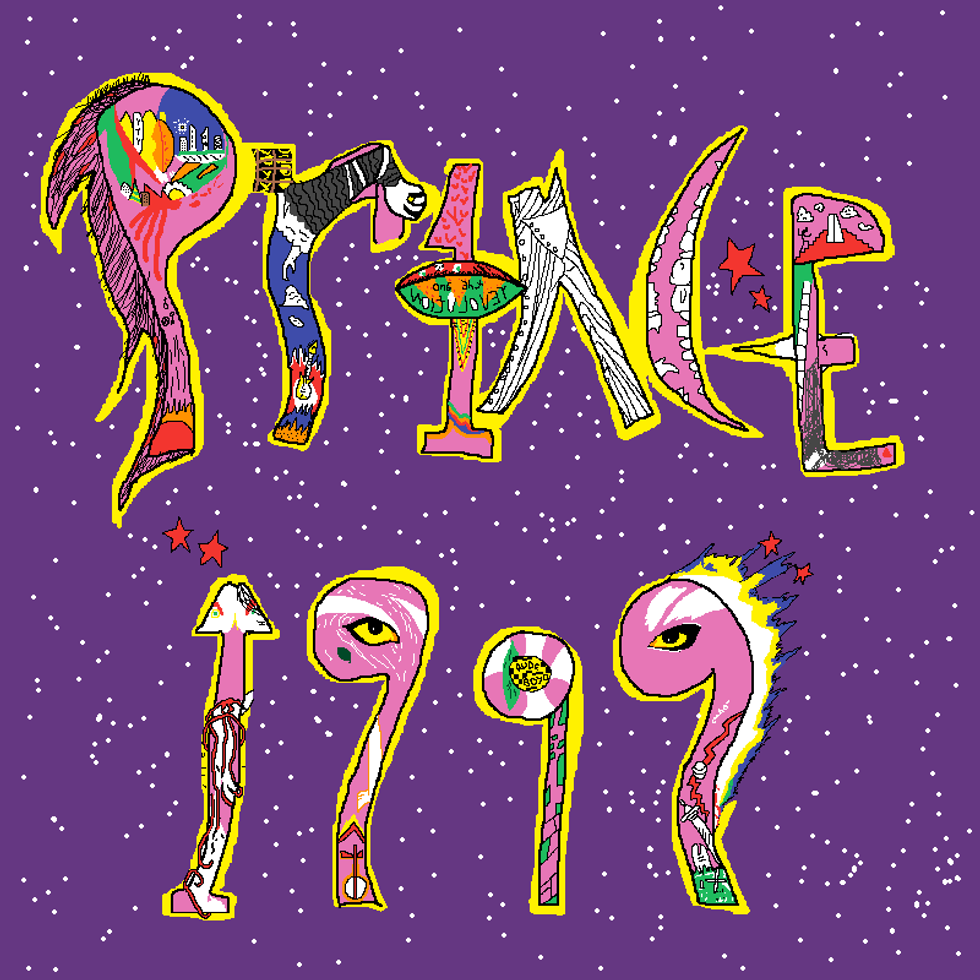 The ultimate party anthem, and no one can tell me otherwise. All Prince is saying is that life is so beautiful and so, so short, that to waste it is just criminal. Live in the now. Party like Y2K is about to kill us all. He would make this message more meaningful two years later, but this is a classic with a message which bears repeating.

13. "Little Red Corvette" (1982).

"Little Red Corvette" -- also from the "1999" album -- is a beautiful synth/guitar-laden ode to sex through an extended metaphor of a classic car. This is quintessential Prince so I won't insult anybody's intelligence by writing more than that. If you haven't listened to it, stop reading this, you have catching up to do.
12. "Controversy" (1981).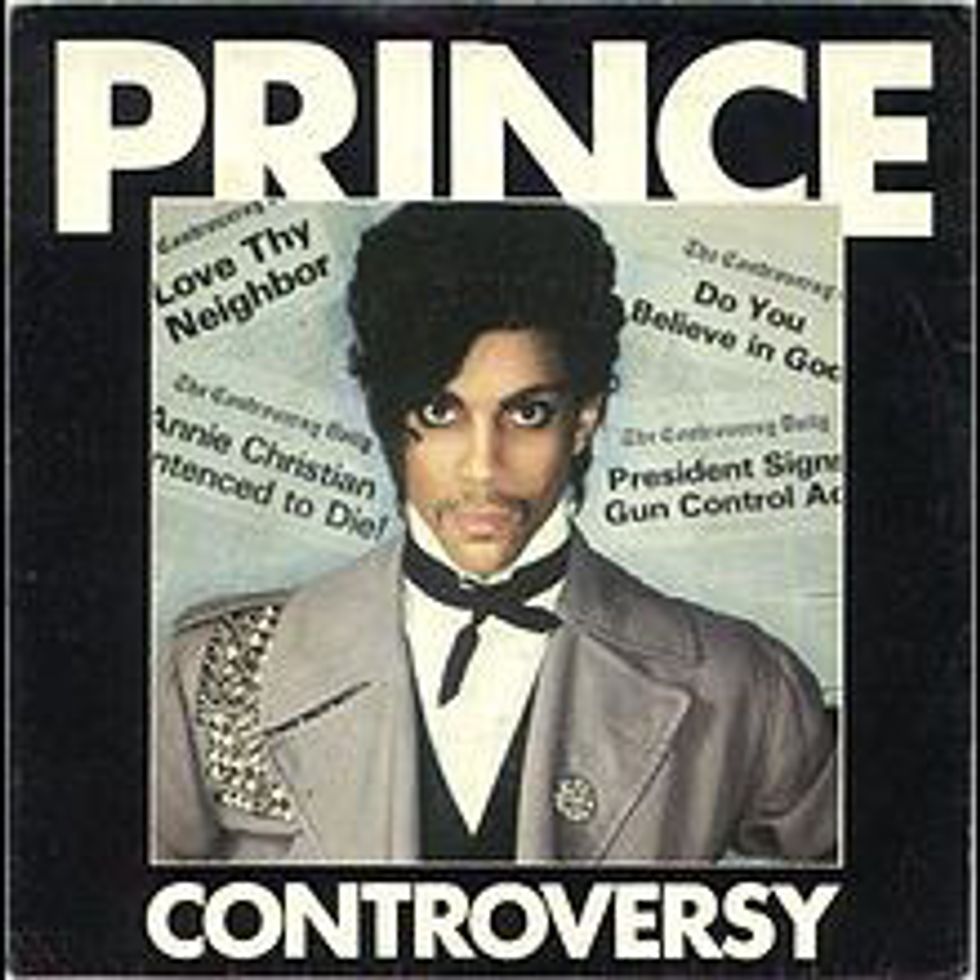 The lead single from Prince's 1981 album of the same name was Prince's attempt to confront the various speculations surrounding every aspect of himself and his career after barely two years of superstardom. This is the Prince I prefer to remember; a man who uses funk to silence the haters, then throws in The Lord's Prayer backed by a funky beat just to incite even more controversy.
11. "Raspberry Beret" (1985).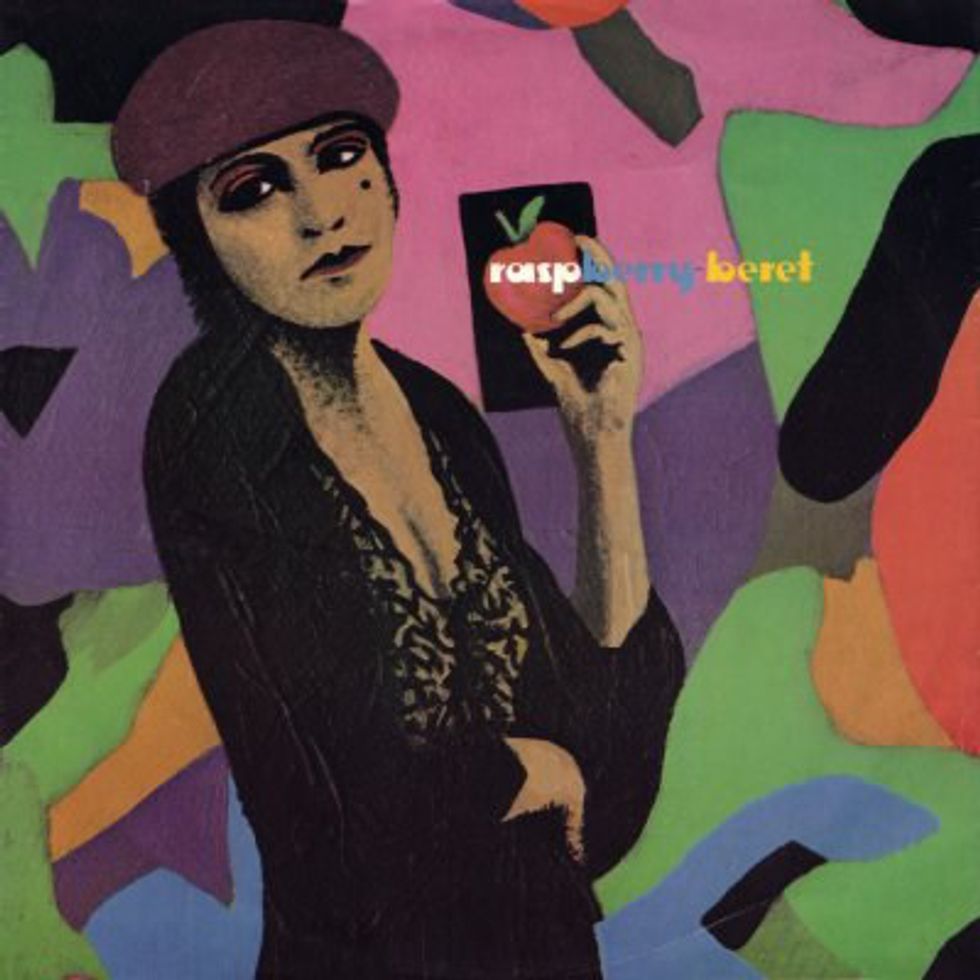 Because this song was my first exposure to Prince, I have a soft spot for it, and I can overlook the fact that it's one of Prince's less experimental ventures. It's a story of young love and sex, done with a lyrically-simplistic frankness that, with Prince more so than any other artist, transcends vulgarity and exhibits an uncharacteristic show of restraint. It's still Prince singing about sex, but it's so catchy and, seemingly, innocent that it belongs in everyone's music library.
10. "Do Me, Baby" (1982).
When Prince did sexy, it was usually upbeat, playful, and a little comical, but his 1982 ballad from "Controversy" is Prince's, although with a laughable title, is anything but. It's a slow, sensitive (yes, even for Prince, now shut up), stirring masterpiece of a song that more than likely accounted for more than half of the children born in 1983.
9. "Dirty Mind" (1980).

The title says it all, but it's an unexpected shift from Prince's then-usual style of ornateness. It's a simple song, lyrically and musically, but one that seems to both mock and embrace the vitriol that many conservative-minded listeners lobbied against Prince during his ascendancy to fame.
8. "Kiss" (1986).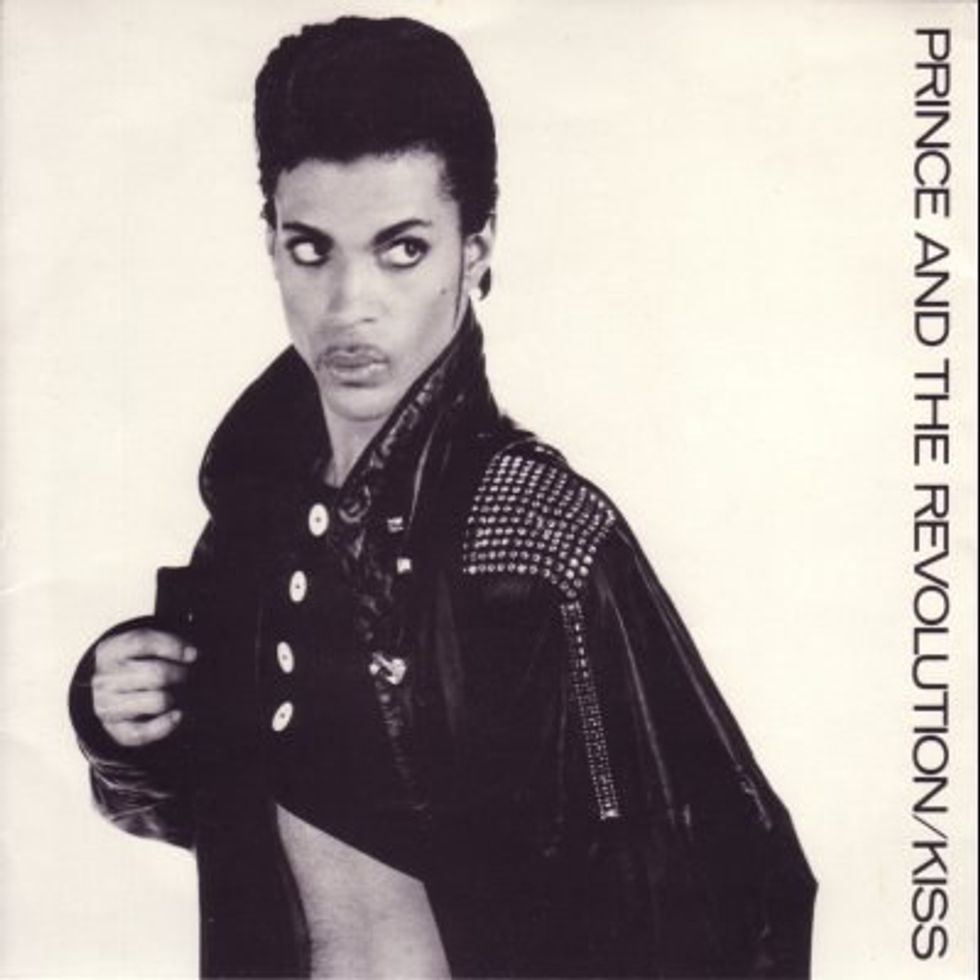 At this point, I can't imagine anybody not having heard this song. It's one of Prince's more tame outings (making it perfectly acceptable for radio play), and one with a sweet message of unconditional love -- save one; her kiss. While this one has the same kind of minimalistic sound that "Dirty Mind" has, it's obviously a little more gimmicky (note the six-year difference between the songs). But gimmick or not, it's still an infectious song that will live on forever through radio play and that damn catchy chorus of kisses.
7. "Diamonds and Pearls" (1991).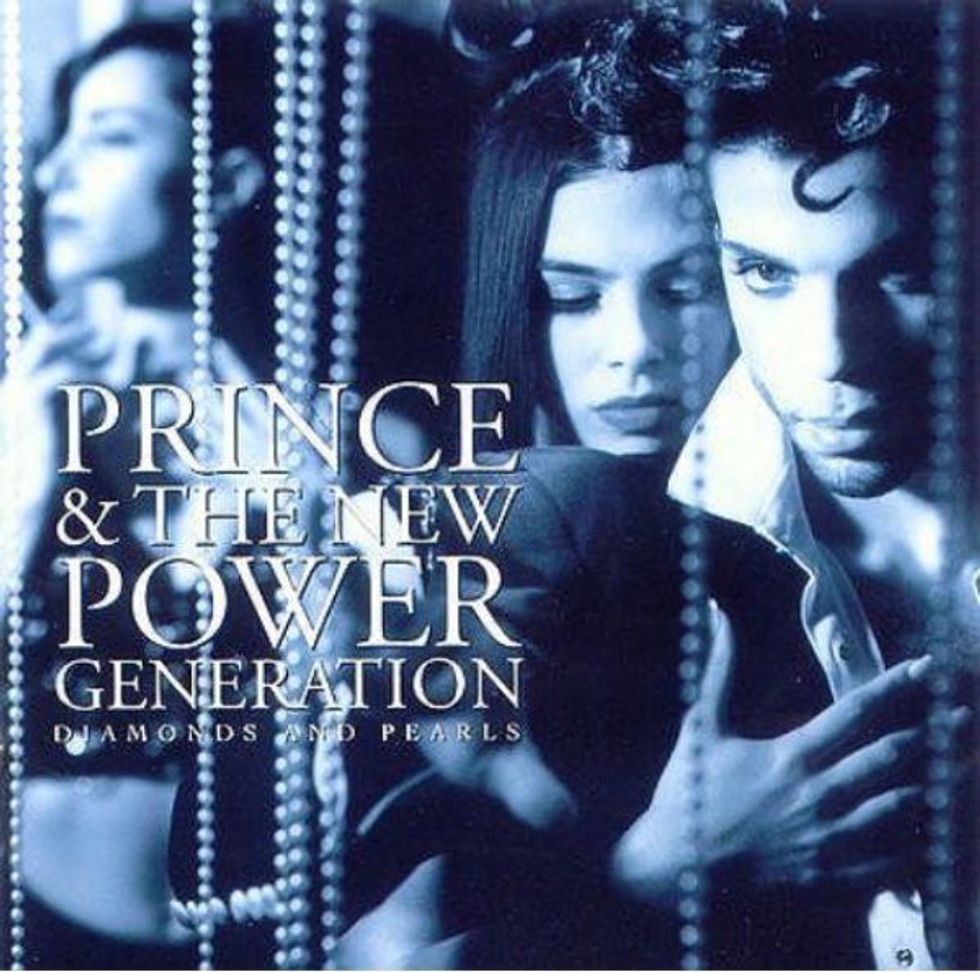 A poignant power ballad, Diamonds & Pearls is a song that pits love (not lust) against lucre. To dismiss the song as trite is to miss the beauty that only Prince could bring to an admittedly cliché subject. As touching as this is, however, Prince's emphasis on love doesn't extend to the next track on the album, "Cream". Now sing it with me, y'all: "D to the I, to the A, to the M, O to the N, to the D, to the pearls of love!"

6. "I Wanna Be Your Lover" (1979).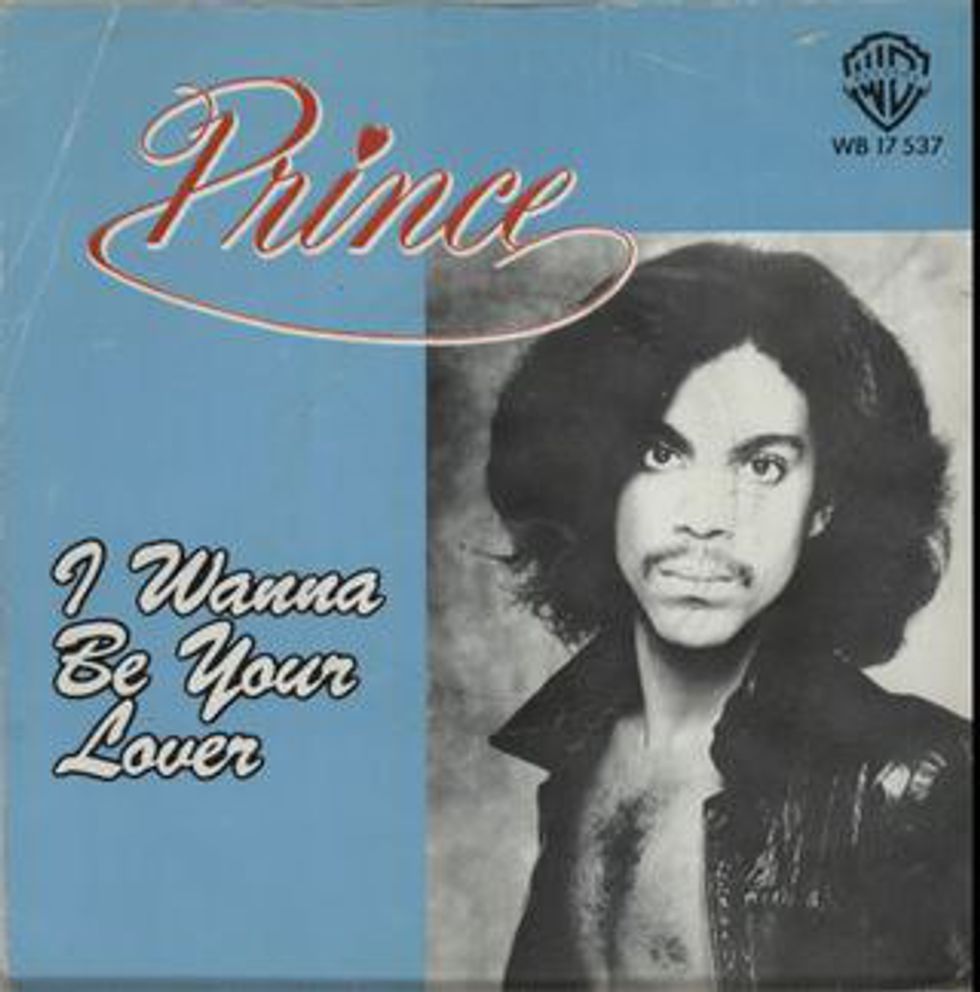 "Lover" will have you up out of your chair and on the nearest table after the first four notes, and while this isn't Prince's best by highbrow artistic standards, this is a list of songs to alleviate our grief, which this early release will do in spades. "Lover" is a groove, and the chorus of, "turn you on, turn you out, all night long, make you shout," deserves to be screamed.
5. "When Doves Cry" (1984).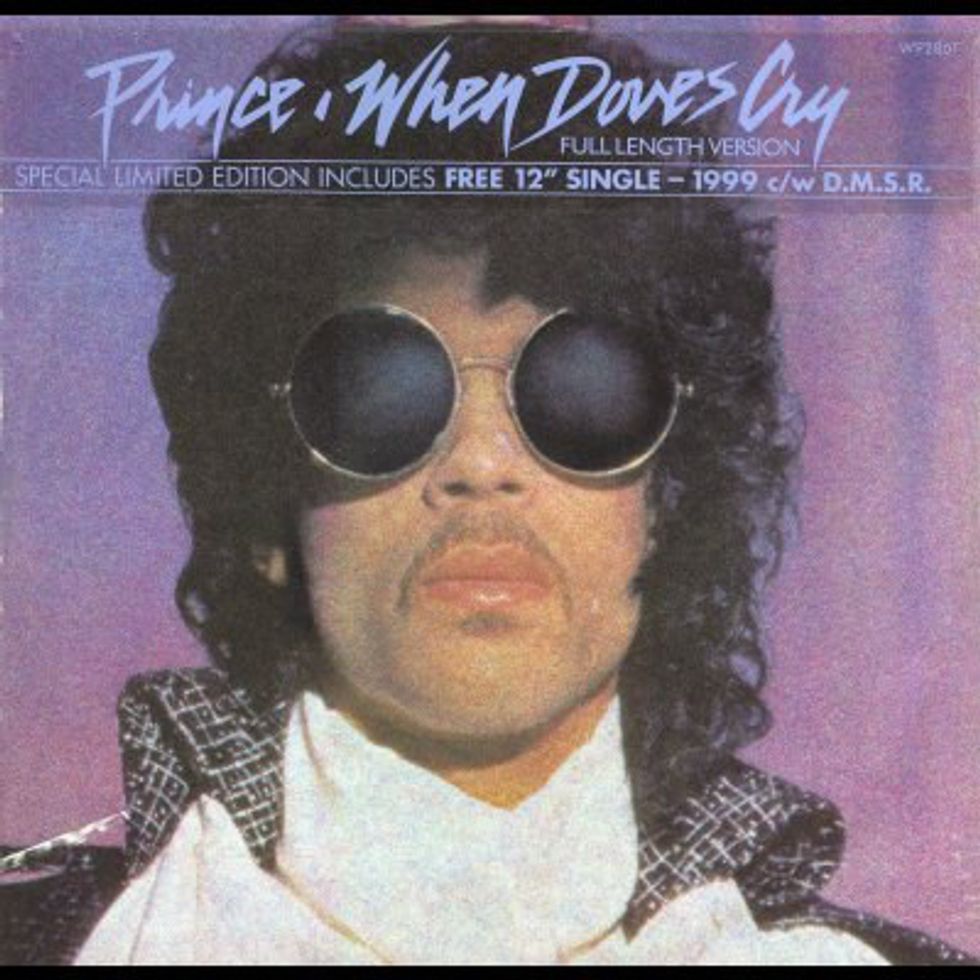 Iconic. Genius. Bold. "When Doves Cry" expresses tension in two different relationships; the singer's parents and the singer and his lover. While it ties in perfectly to the film "Purple Rain," like every other song on the soundtrack, "When Doves Cry," is a standalone masterpiece that cemented Prince's legacy as more than just a run-of-the-mill pop star.
4. "If I Was Your Girlfriend" (1987).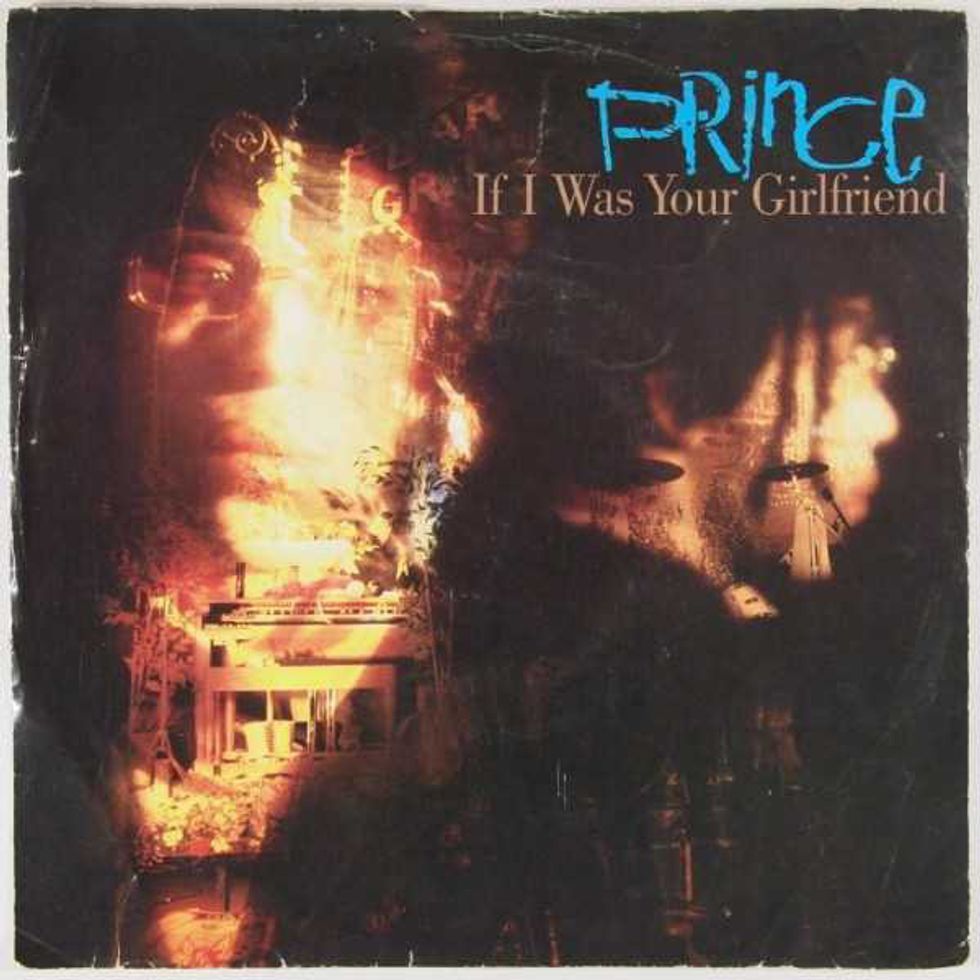 Two decades before Beyoncé wondered what it would be like to be a boy, Prince theorized about being his fiancé's girlfriend, wondering if their bond would be stronger. Rumors of homosexuality dogged Prince throughout his life, and while this song didn't do him any favors, it's still a lyrically meaningful piece, and when Prince asks, "If I was your girlfriend, would you let me dress you/I mean, help you pick out your clothes before we go out/Not that you're helpless/But sometime, sometime those are the things that bein' in love's about," you can't help but feel for the guy who just wants to be closer to his lady. More than this role reversal, it offered then-revolutionary ideas of gender fluidity to the listening public. Prince was a groundbreaking performer who sowed seeds of acceptance, and this song fully captures that particular aspect of the late icon.
3. "Let's Go Crazy" (1984).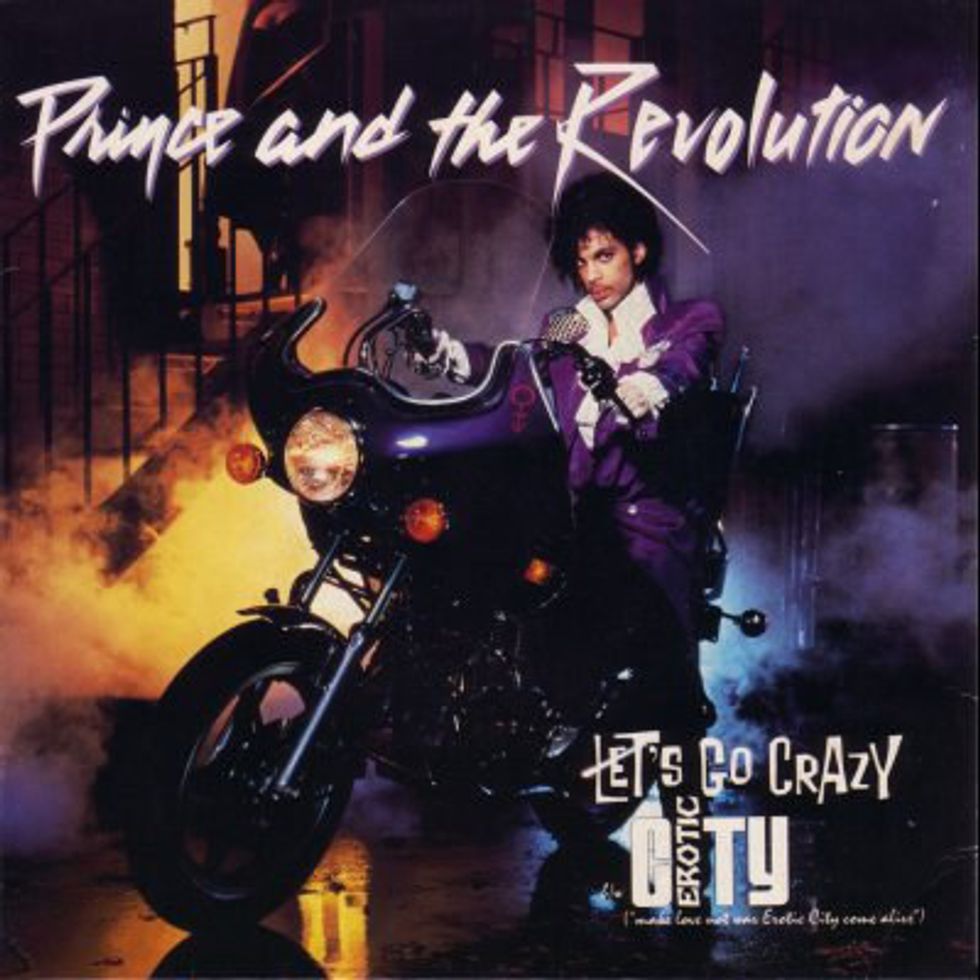 In keeping with doing the unexpected, Prince starts this feel-good anthem with an organ-backed funeral eulogy, reminding all of us that "in this life/Things are much harder than in the afterworld./In this life/You're on your own." But then the guitars kick in and he goes all the way in, reminding us that life is too short to worry about just how short it is. Prince may have been 57, but if the avant-garde artist practiced what he preached, he surely lived more in those five decades than most of can hope to in seven or eight.
2. "I Would Die 4 U" (1984).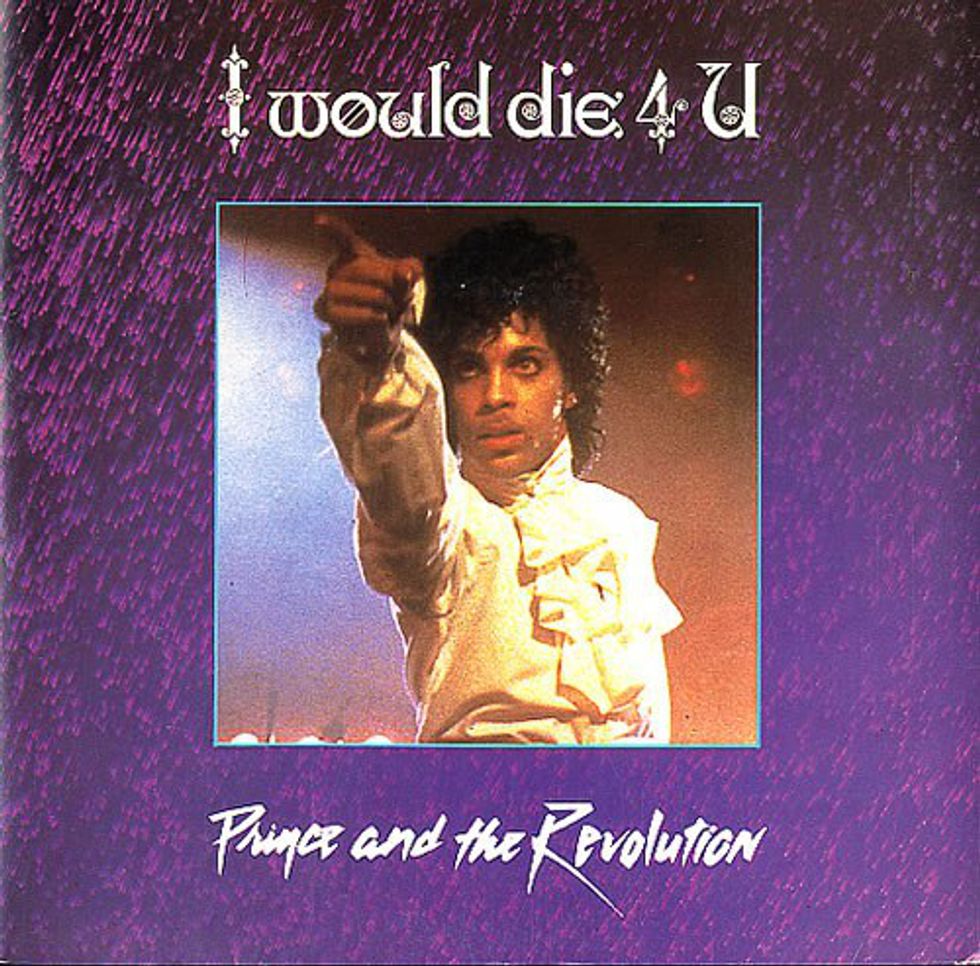 My personal favorite, this song has made Prince's passing easier for me and has done so as only His Royal Badness could have; with an unendingly catchy beat swimming in synth and emotionally-fraught lyrics that warrant academic study. In it, Prince asserts that he is neither woman nor man, lover or friend, only "something that you'll never comprehend." While this beautiful song could be easily dismissed by the overly-myopic as a claim to the status of The Messiah, it's fairly representative of Prince and his role in the world. Who of us fully comprehended him? He was an enigmatic performer and figure who expressed himself through his music and defied social conventions, a man who advocated for a liberation from the restraints that bind all of us. He wanted us to love, to dance, to be free.
1. "Purple Rain" (1984).

Like, hell, I'm going to explain why this song is number one on this list. And if you really don't know, notice that four of the top five on this list are all from this album.
Men like David Bowie and Prince, both of whom we've lost this year, found success while sticking to their guns and refusing to deviate from their core beliefs. They maintained their artistic integrity and made the world love them through sheer talent. While it's so easy to wallow in sorrow, in honor of Prince, we should refuse to do what is easiest and instead rejoice over the gift he gave the world for nearly four decades; his music. Grab some champagne, put on the "Purple Rain" soundtrack, and raise a toast to The Purple One.
Rest in peace, Prince.