It was supposed to be a normal hike; I wasn't expecting anything but a quick walk to a waterfall.
And of course, this hike wasn't anything like I expected it to be; it was so much better.
That's the thing about hiking; it's never what you expect it to be. No trail is ever the same as the one you traversed before. Even the trails you have already done will change.
You'll never hike the same trail twice.

It was during one beautiful, but early, winter morning in the blue mountains when I found myself at the trailhead of the Mouse Creek Falls on the border of Great Smoky Mountains National Park. The sun hadn't even fully risen into the sky when we arrived at our starting point.
It was the fifth national park I visited on my mission to visit all 58 national parks. My original reasons for going on this hike at all were to cross it off of my bucket list. After all, this trail was only a two mile trek, four miles roundtrip, and I'm personally a stickler for long hikes.

So, the point is, I genuinely did not expect to enjoy this walk through the woods as much as I had. But I was eager, nonetheless. Hiking in a national park is a natural high for me.

Stepping out of the car, I found myself overlooking a gorgeous section of Big Creek.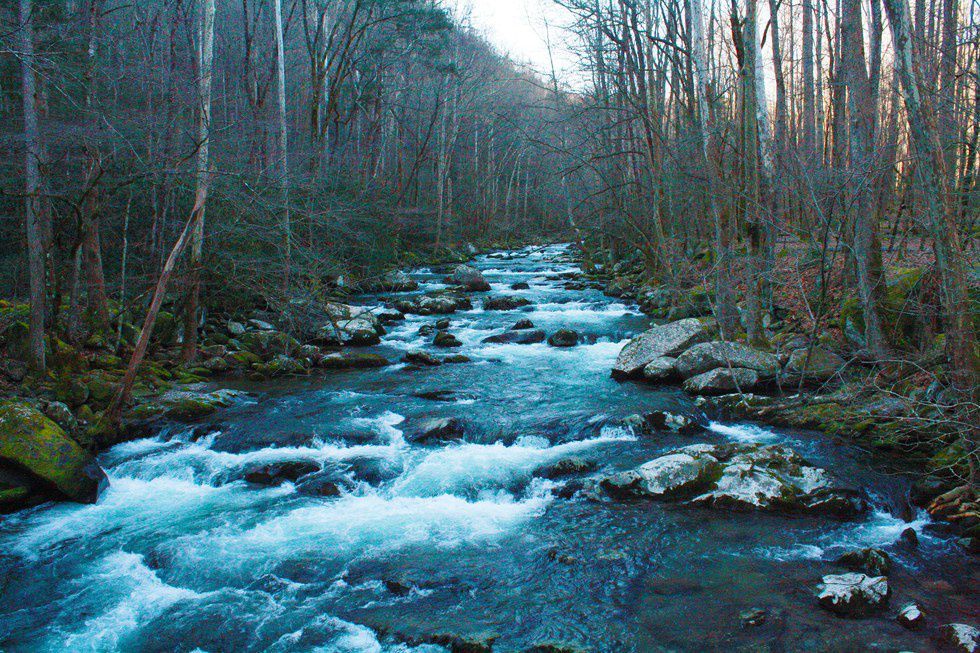 Big Creek, Great Smoky Mountains National Park
Photo by Karley Nugent
I hadn't even started the trail and I could already tell this was going to become one of my favorite hikes. It got even better when I read the trail map and saw that the trail followed the creek upstream to the falls.

It's a fairly easy hike, all things considered. You gain very little elevation over the duration of the trail to the falls; about 570 ft. in total.

The walk itself is nothing but beautiful. It's an easy walk as you follow the stream to your goal, and I'd honestly recommend this trail to any one of any level of skill.

It's quiet and peaceful along the way; the woods and path are wide open and easy to navigate. You absolutely can't lose the trail at any point, as you hop over miniature streams that feed into the creek below you.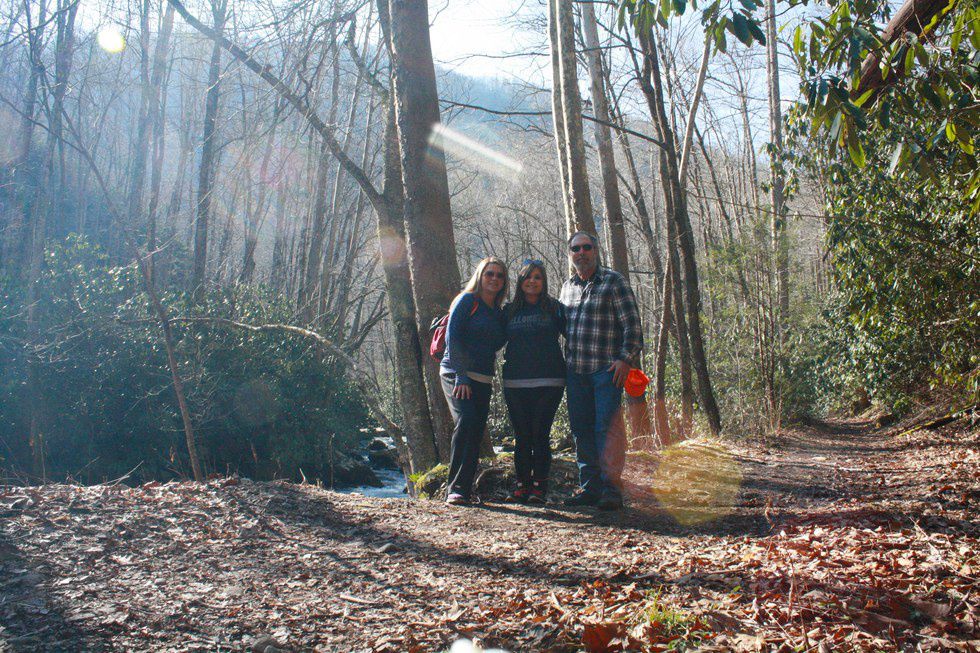 Mouse Creek Falls Trail
Photo by Karley Nugent
The falls itself are beyond words.At just 45 ft. tall, you might not expect this to be as glorious a sight as it truly is. It's true that this waterfall isn't a roaring and towering plunge, but it is spectacular.

Pictures don't do it justice, and that's coming from a photographer. No picture or video can showcase just how unique and wonderful this site is.

Be advised: you view the falls from the opposite side of the creek, and it's prohibited from going near the falls, as the surrounding rocks and surfaces are constantly moist from mist and algae.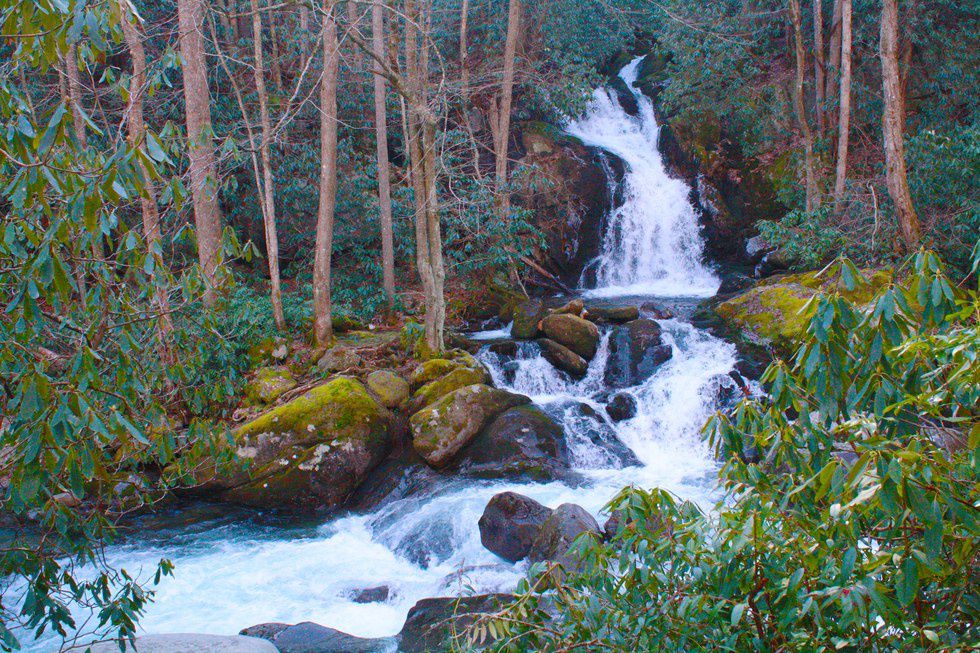 Mouse Creek Falls, Great Smoky Mountains National Park
Photo by Karley Nugent
As we gazed at the falls, the sun had just risen over the top of the mountain we'd been hiking in the shadow of, and my hiking team and I enjoyed a small breakfast at the end of the trail. We even chatted with a few fellow hikers on their way back from the campsite a few miles past the falls who had told us they loved this hike so much, they'd made a point to repeat it every chance they got.

When we finally left that spot, the echo of the falls fading behind us, I noted to myself that the walk back was all too quick. All in all, we completed the entire trail in 1.5 hours, and we had traveled 4.3 miles.

To this day, I have yet to hike a trail as tranquil as this one was. During those early morning hours, we were at one with the world. The sounds of the stream and the local wildlife were out soundtrack. The air was cool and crisp and easy to breathe.

We felt so connected to this incredible place, and this gorgeous part of the planet we call home.

If you're looking for a challenging hike – one that will leave you breathless and sore the next day as you fight to make it to the end – this is not the trail for you. However, if you're looking for a hike that will take you to an unexpectedly amazing place, I strongly recommend this.

Of course, every trail is a great trail no matter what, but I have to say, this one has stolen a piece of my heart.

It's definitely one of my favorites and it's definitely under appreciated. So I urge you, explore this little corner of GSMNP if you're ever given the chance. It's worth the trip.

Happy exploring.