So my name is Malaika, I'm a senior in high school, and I just turned seventeen this month. I know every little thing about high school by now and so this will really help you if you need it. I'm going to give this to you straight and simple: make high school count because it's never coming back. I can tell you right now that high school is NOT a joke. Your SAT and ACT scores, AP exam scores, final exams, report cards, SAT subject test scores, and even teacher recommendations will shape what your university career will look like.
Freshman year you start fresh with a clean slate, nothing on it but perhaps some achievements from eighth grade. That is when your college application has a foundation, then you build from there. High school is all about the choices you make Every. Single. Day. Your friends will mostly be there for you throughout your ups and downs. You may attend some parties, but hopefully, you won't have too much fun! You might miss a few homework assignments, but that's really what hits you hard. Missing homework is a big deal in high school in my opinion. I know it sounds wrong but I think of it as the end of the world. Thinking this way also helps you keep those straight A's you dream about if you were wondering. You may be thinking, "why would I think high school is a joke?". Well, trust me when I say that I have seen with my own eyes and heard with my very own ears as people have told me that they decided not to do the homework "just this once," or that they won't complete the project because they're "busy". What I despise most is when students decide to let you complete the group project yourself but still want credit for it because these students should know that they are lowering everyone's cumulative grade, not just their own. These decisions will bite them when they really needed the extra points. Becoming friends with teachers, or at least staying on their good side is a key aspect of high school that helps very much as well. Some may even increase your overall grade by a few points when you need it most, just because you are one of their favorite students!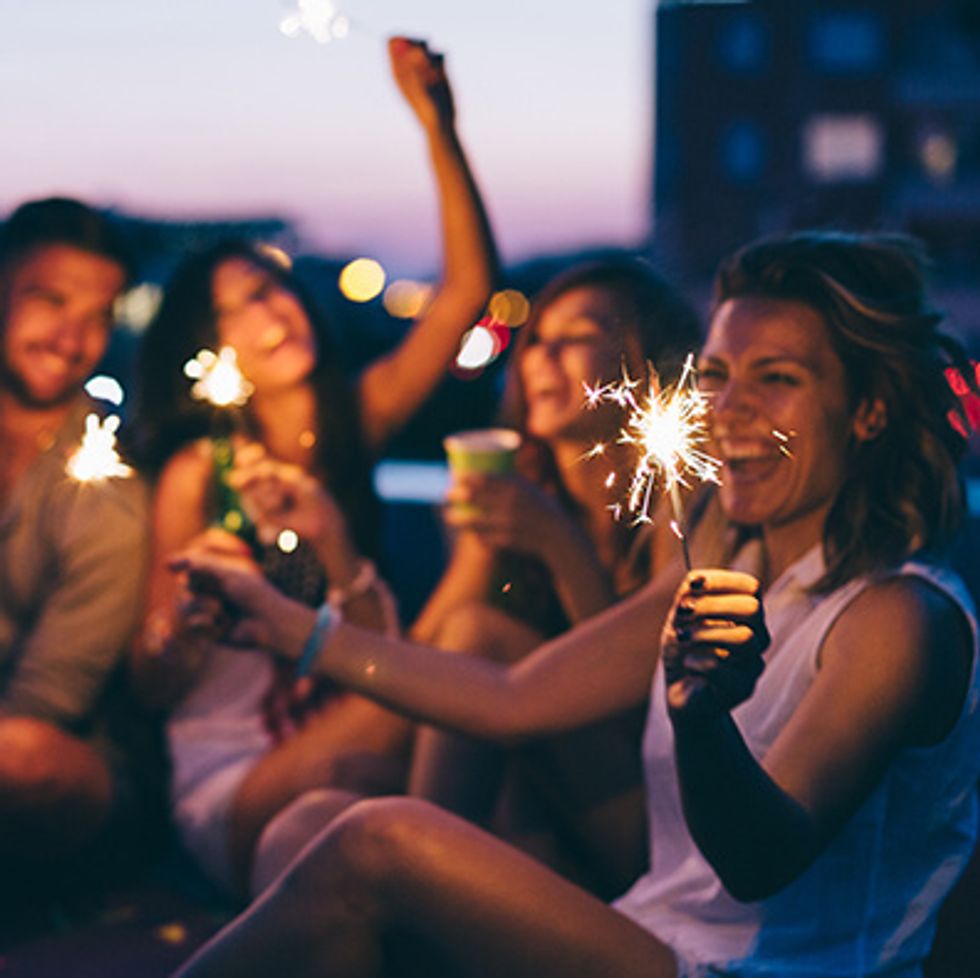 Joining clubs and taking part in community services activities is a big deal as well. Helping the community and participating in after school clubs is just what colleges want to see, but only if you really do enjoy what you are doing. So joining the math club, but hating math is probably not a very smart move. Have fun, make new friends, and succeed because I know you can. You may find that you are smarter than you think, in fact, you ARE smarter than you think. Now, I don't usually do this, but I'm going to quote Taylor Swift right now because she basically sings what I'm trying to say right now.

"Do you know that there's still a chance for you
Cause there's a spark in you

You just gotta ignite the light
And let it shine
Just own the night
Like the Fourth of July
Cause baby you're a firework" - Taylor Swift (Firework)
I can tell you right now that there is NO way that you just read through those lyrics, is there? Just like me, you took the time to sing those lines, didn't you? Alright well, we're getting off track here. So come on, even a professional singer can tell you that "there's still a chance for you" out there!
Certain parts of the school have different types of students. You'll find all of the freshman thinking they are still in middle school sitting in the cafeteria for lunch, while the other kids are hanging around outside or in the halls. You'll find the academically gifted students in the library, sometimes even talking to the librarian for all of lunch. Not that it's a bad thing, they're quite nice people. The other kind of student that you'll find in the library during lunch-and this makes me laugh quite a bit- are the students that have not finished their homework. You'll see them trying to complete an entire essay in 10 minutes thinking they'll finish in time to hand it in, in class, then explaining to the teacher that they "slept in" or, to spice it up a bit, "My cat ate my homework". We both know you won't finish buddy, give your brain a rest.
You see, I guess you could think of me as one of the kids on the nerdy side, but not extremely nerdy. Even though I do have braces and glasses.... but hey I'll get my braces off soon! Oh yeah! Very important! I want to let you know lastly, that it is really hard to find "real" friends. Backstabbing, gossip, and faking a friendship are normal habits in high school. Always be sure to find yourself real friends. They will be there for you in the toughest of times, and so will you for them. If they don't, you know that they are not the real deal. I hope you excel and find yourself a future full of amazing friends, grades, and cafeteria lunch!