When I was a senior in high school applying for colleges, I determined that I was going to be done skating. I had no intention of continuing my sport and passion of 15 years. I had spent a decade and a half devoting myself to the sport of figure skating. I reached the highest level in the singles discipline and competed at the same level as Olympians. I did triple jumps. I had achieved a great deal throughout my career in the singles discipline. I convinced myself that 15 years was enough and that I was ready to retire.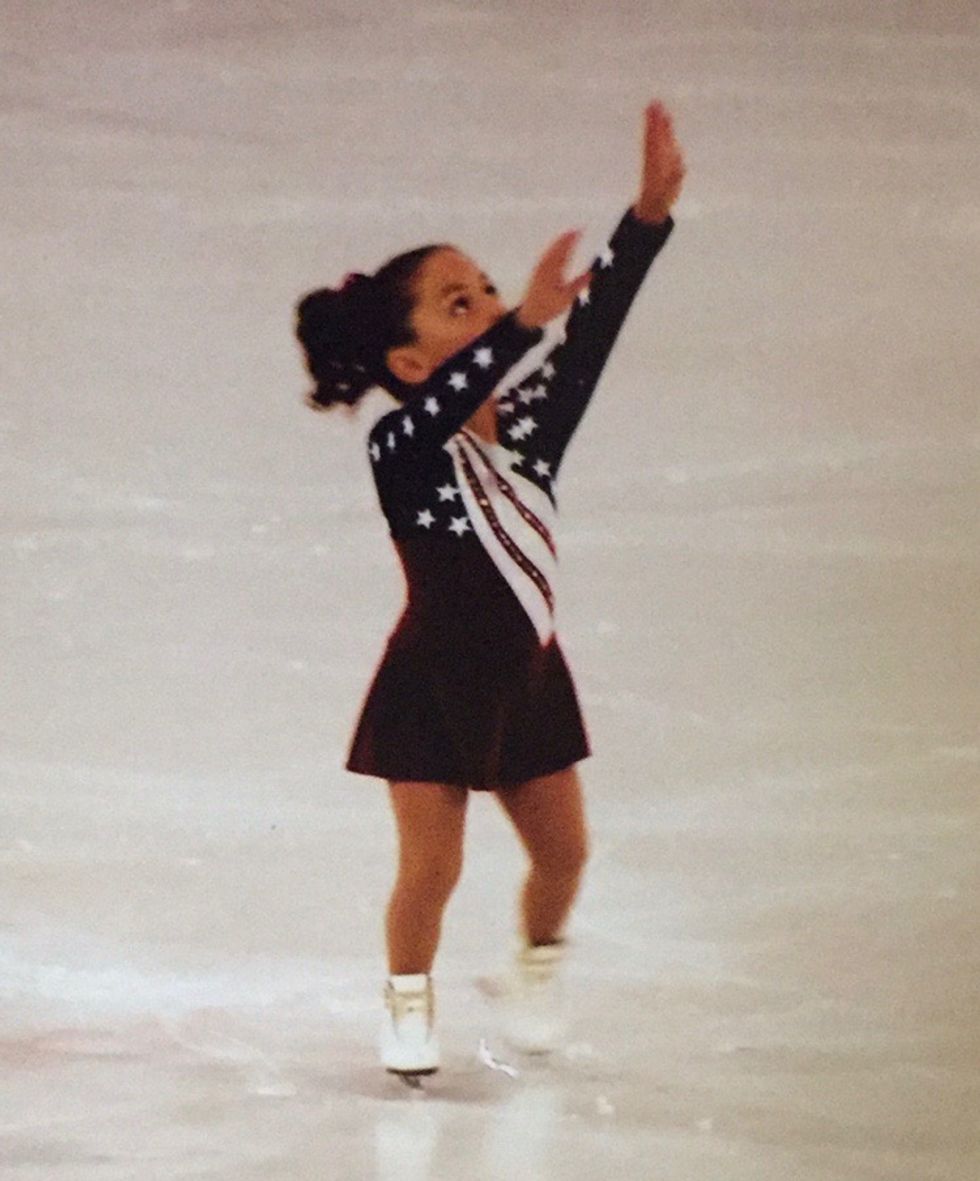 My parents and coaches weren't ready for me to hang up the skates. I didn't know it at the time, but I am forever grateful they convinced me to continue to consider skating as an option in my undergraduate career.
The skating world is a small one, and although I did not know a lot about synchronized skating, I knew that Miami is one of the most elite programs in the nation for synchronized skating. One of my coaches, Scott Brown, works with the teams at Miami. Scott encouraged me to apply; he told me that the program is the best in the nation, has incredible coaches and Miami itself is an outstanding school. He convinced me that synchronized skating would be a new, challenging and exciting adventure that was different from my 15 years of individual skating.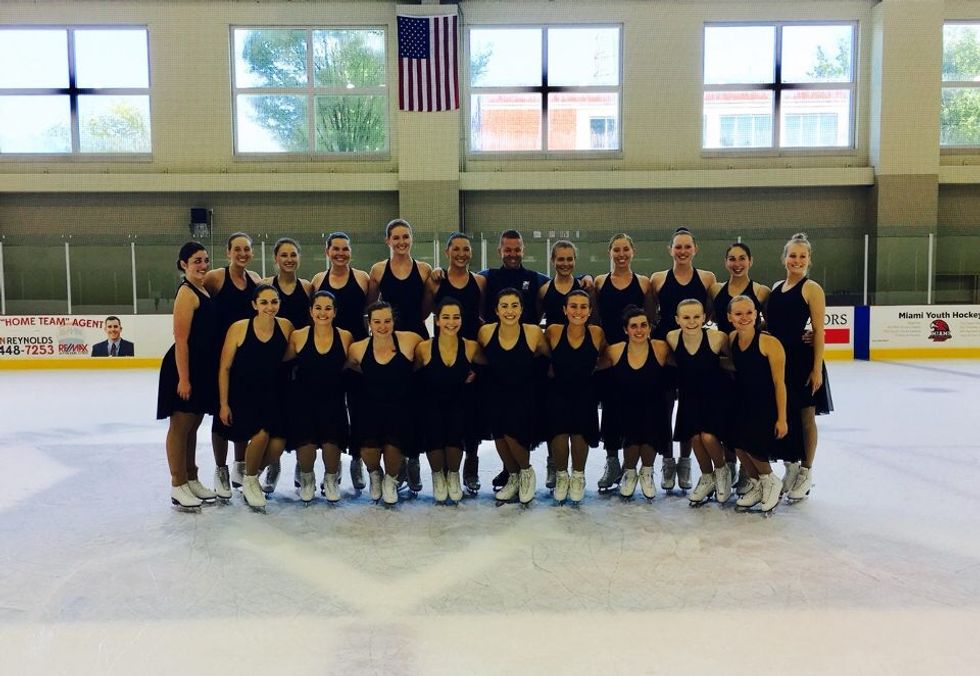 Deep down, I was still not convinced that I wanted to skate in college. Thankfully, I decided to apply. I cannot say exactly why I applied to Miami; Scott had nothing but positive things to say, so I figured why not. Miami was about three times the size of every school I applied to. It was by far the closest school to home, which was something I was not totally thrilled with. I applied to a large number of universities, ranging from California to New York, and was fortunate enough to visit all of the schools I applied to, except one: Miami.
Despite all the odds; despite everything I thought I wanted, I could not be more proud to be a Miami RedHawk.
I did not get here by myself. Had it not been for Scott's encouragement and belief in my abilities to completely adapt to an entirely different discipline, I would not have been able to make the team. I also owe so much of my synchronized skating journey to Heather Paige McIver and the Starlights Synchronized Skating teams for taking me in as one of their own and allowing me to train with them the summer leading up to my freshman year. Heather's unconditional support and dedication to helping me achieve my goals and transform my skating into one of a synchronized skater for three years have afforded me the opportunity to be a member of the varsity synchronized skating team at Miami. I could not be more grateful for every coach that has been and continues to be a part of my journey and career.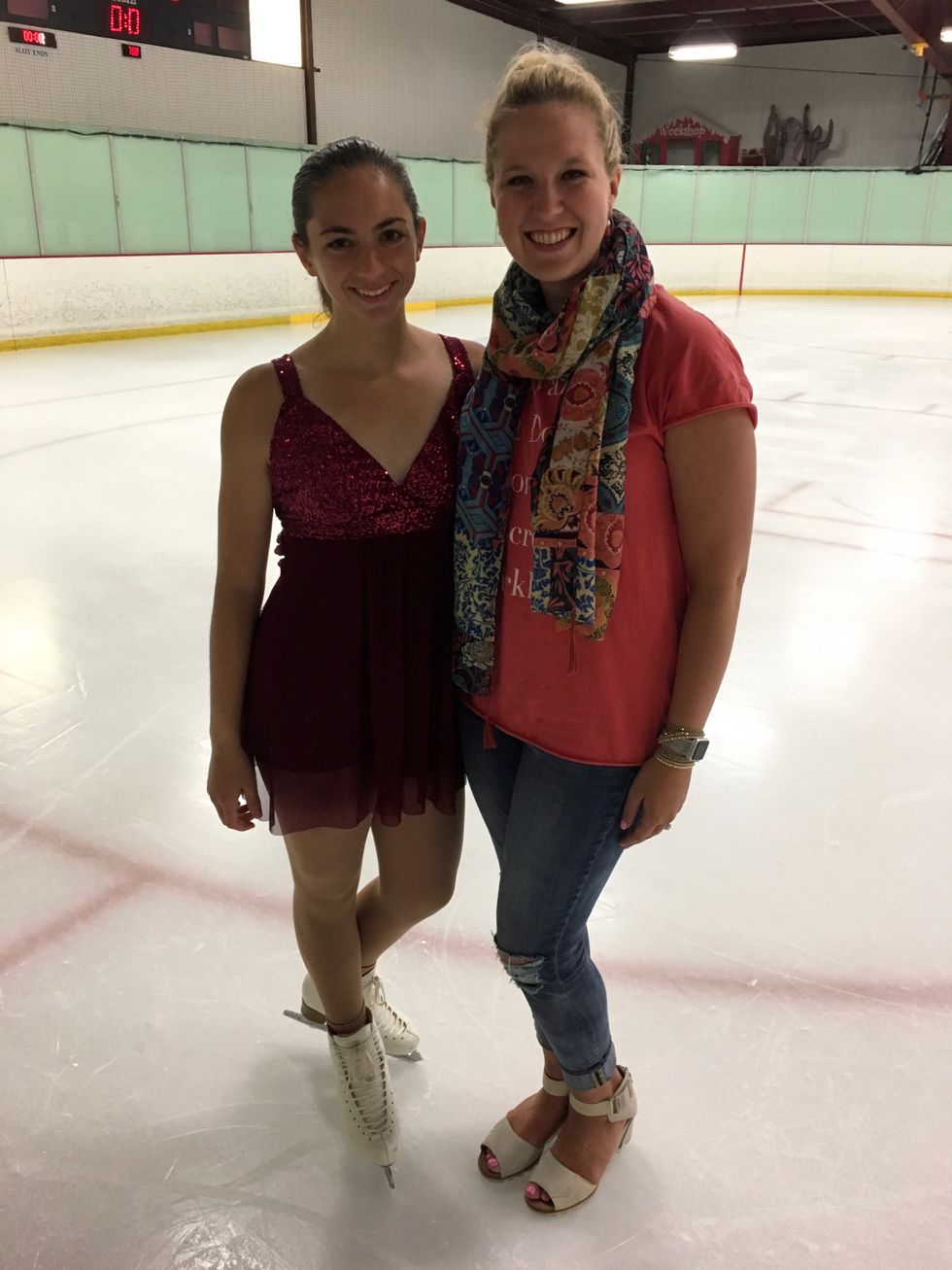 Had I not taken a chance and applied to Miami, I would not be the person I am today. I would not be a Division I varsity athlete. I would not have the honor of being able to do what I love to do while also proudly representing my school. Had I not applied to Miami, I would not have met lifelong friends, mentors and role models. Had I not applied to Miami, I would not be able to earn an exceptional education. Had I not applied to Miami, I would not have had the opportunity to fall more in love with this sport than I ever would have thought would be possible.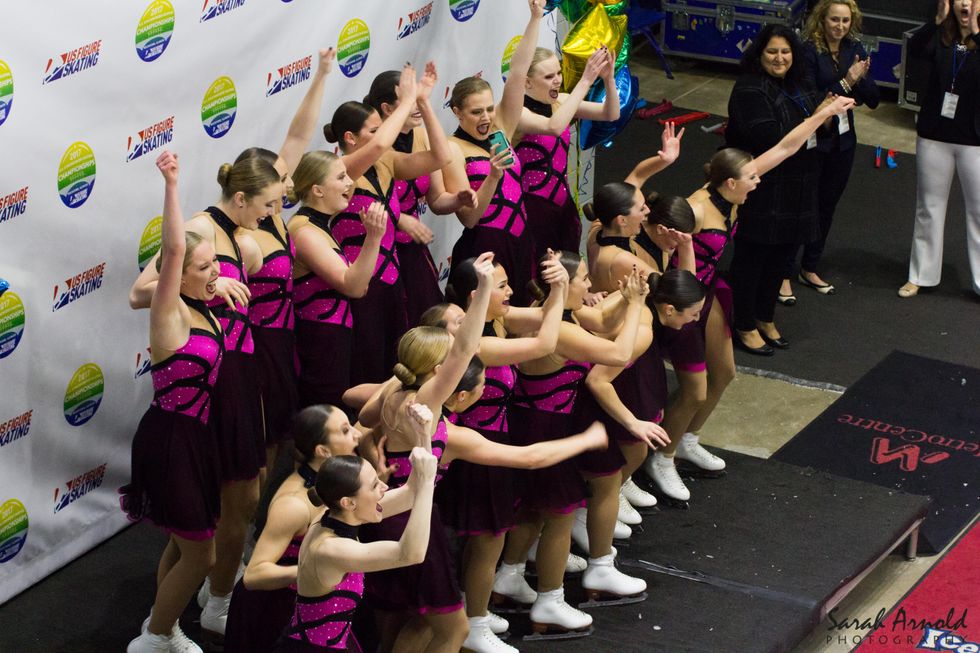 To all the high school seniors out there: as the deadlines are approaching, I urge you to please consider all of the possibilities. Give yourself as many options as you can. It's okay to have an idea of what you might want but try not to be set on anything.
Be open-minded. Your future self will be grateful for it.