When on vacation, it's easy to visit the places the state is famous for, and when those locations are exhausted, to venture out of state. So, instead of hopping on the next plane out of the state to stereotypical, congested vacation sites, why not experience some of these lesser advertised jewels of New Mexico? Here are a few that will make your stay in New Mexico worthwhile.
1. Ra Paulette's Hand-Carved Caves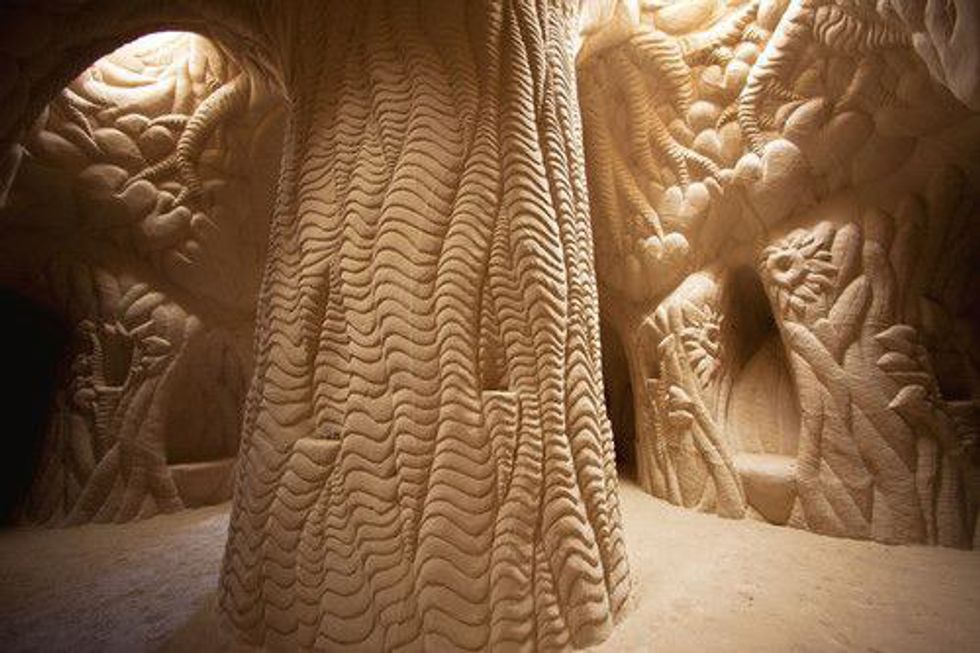 Located in La Madera, New Mexico, these caves have been hand-carved for more than 25 years. Instead of hoping to profit off his beautiful creations, Paulette allows others to stumble upon these caves and to revel in the peace and solitude it can bring. Paulette's work has been featured in the award winning documentary "Cavedigger" and some caves require booking a tour to explore.

2. The Lightning Fields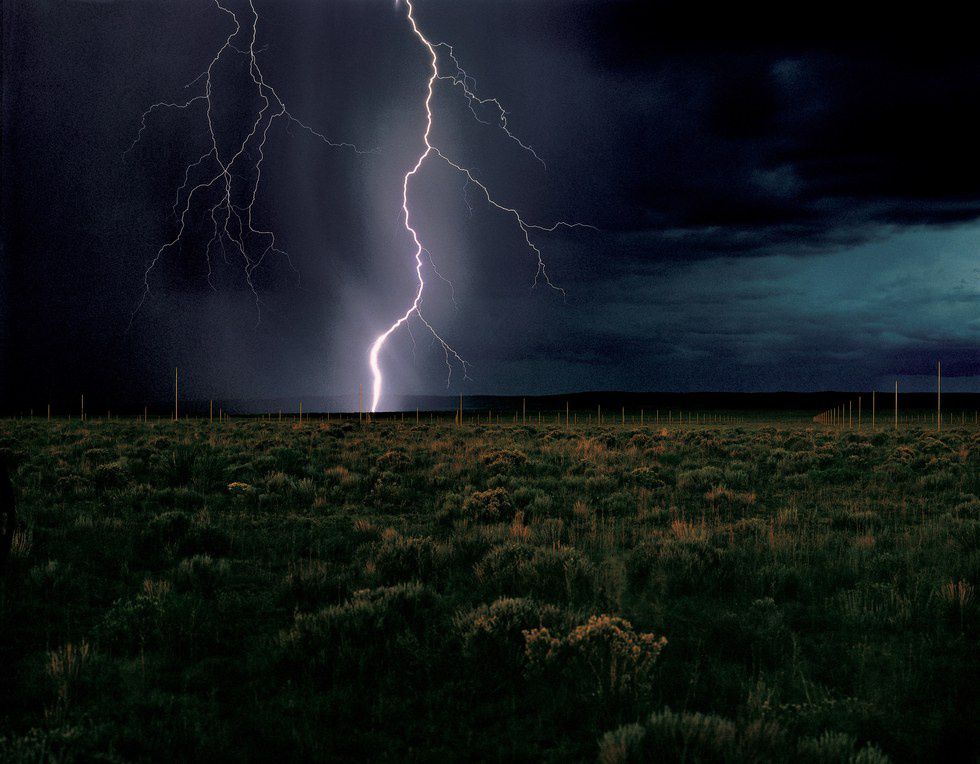 The Lightning Fields was created by sculptor Walter De Maria and is located in Quemado, New Mexico. It is encouraged to walk among the 400 stainless steel poles that need to be replaced every time lightning strikes. The best time to visit is during the sunset and sunrise when it is said that a golden light reflects off each pole. There is a small cabin located near the field to accommodate visitors, and it is necessary to make reservations. This piece of art was commissioned and is maintained by the Dia Art Foundation.
3. Blue Hole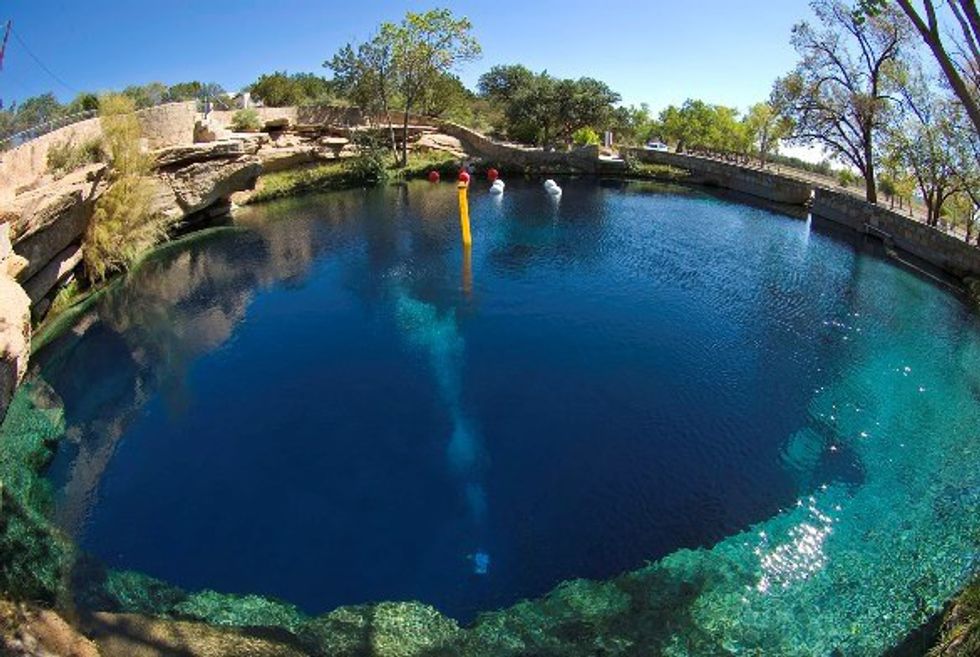 It's hard to find water in the dessert, but this amazing landmark chooses to go against all odds to provide a breathtaking landscape. The Blue Hole, located in Roswell, New Mexico, is an Artesian well that is a haven for many divers. This pool recently received great attention in March when a Navy veteran from the ADM Exploration Foundation tragically was trapped in one of the passageways and accidentally drowned. Fortunately, no other accidents have occurred, and the Blue Hole is still open to the public to swim with active lifeguards on duty.
4. Earthships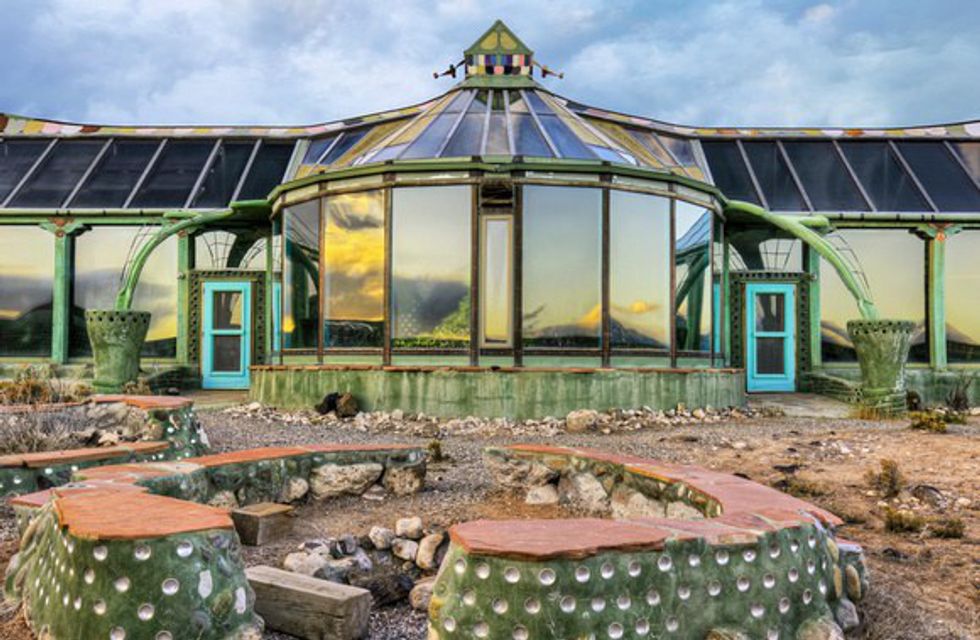 If you are a fan of science fiction, this is the place for you. Located in Tres Piedras, Michael Reynolds created a series of off-the-grid homes that contains passive solar architecture, thermal mass construction, renewable energy, integrated water systems that include indoor food growing and the use of natural and recycled materials. A self-guided tour allows you to explore the unique structure and designs of these buildings.
5. Dwan Light Sanctuary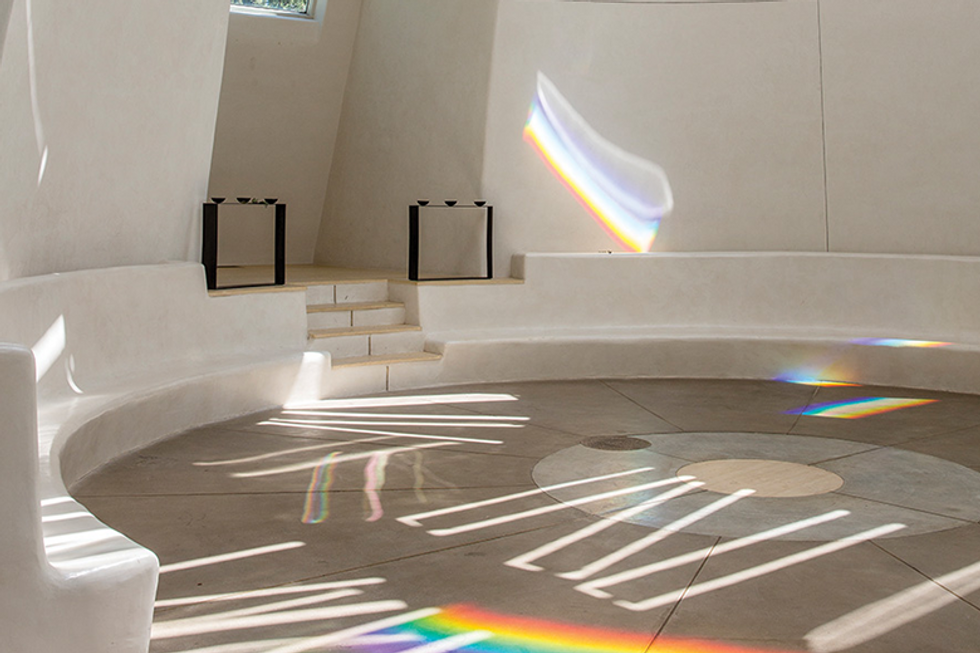 This calm and meditative room was created by Virginia Dwan and consists of a simple layout. Prisms detail the walls and roofs in order to cast a rainbow-esque aura about the room. Head down to Las Vegas, New Mexico, to experience the stunning, peaceful architecture of this room.
These quirky spots are sure to provide great entertainment for all ages and are all must-sees!