As a second semester freshman, I have found my favorite things about Elon University as well as some great reasons to come here! In case you've never heard of Elon, which is likely for about 95% of Americans, it's a small, private, liberal arts university in Elon, NC with about 7,000 enrolled students. #RollPhoenix
1. Fro-yo at Freshii
In our student center, Moseley, we have a couple of retail options for food, including Freshii. Apparently, you can get frozen yogurt at Freshii! I didn't know this until maybe a couple of weeks ago because I thought you could only get food like salads, wraps, and burritos. I was shocked by this newfound dessert!
2. The "Harry Potter" Reading Room
One of my favoriteeeee spots to study at Elon is this cute little room in one of the academic buildings, Lindner Hall. It's designed so that it looks like it's from a "Harry Potter" movie. It's adorable, very quiet, and the ambiance is very peaceful. I like to go here when I actually need to study, and it's usually not very crowded, so I can always find a comfy spot.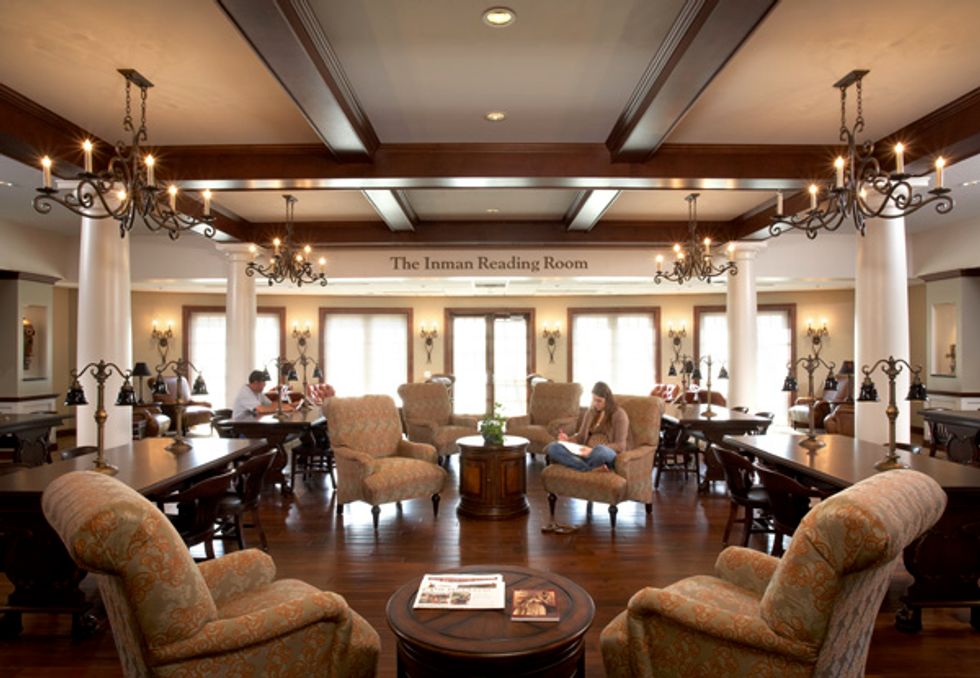 3. Little Free Library
Outside of one of the academic buildings here, Mooney, there is this quaint little machine. This lime green machine holds books that can be borrowed for free. You heard me: free. It's very cute, and personally, I've used it once or twice! It's often overlooked, and I think more attention should be brought to it!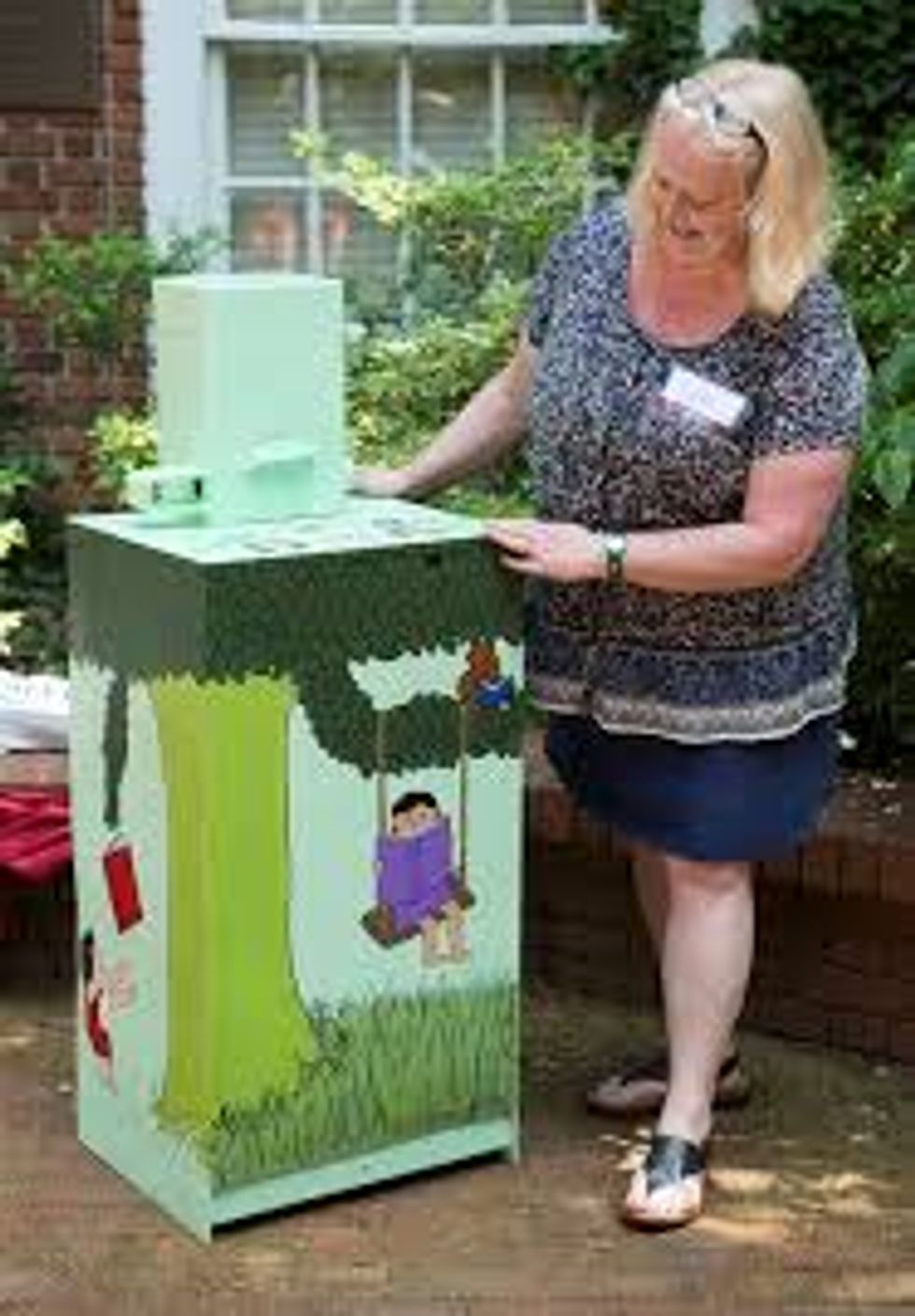 4. The Maker Hub
This is a small building in downtown Elon where you can do so many things, also for FREE! You can 3D print, work on arts and crafts, do woodshop related things, and so much more. When I found out about this, I was shocked because it's all available to all Elon students with no extra expenses!
5. Loy Farm
Loy Farm is a small farm located right off of Elon's campus that gives its food to local places in the community as well as in various campus dining halls. When I first toured Elon, I heard a lot about the strides Elon is taking to be more environmentally friendly. We have multiple compost bins in literally every building and our LEED-certified buildings.
But, I had never heard of Loy Farms until recently, and I was amazed that we had a small farm connected to our school. I have gotten to tour it twice for two separate classes: Culinary Transformations and Global Experience.

6. Greenworld
At Nades, now known as Clohan Hall, one of our dining halls, there's this one section that I always thought was like a small, VIP only section. It's across the stairwell that leads to the rest of the dining hall. It is sort of isolated, so I assumed that I, a small freshman, wasn't allowed to go in there. Now, I have found that it's available for anyone and has a refreshing selection of food that is vegan and vegetarian-friendly.
7. Argo's Bubble Tea
In my first weeks at Elon, I would always see people walking around with these drinks filled with strange circles, and I was so confused. It wasn't until I got the courage to ask what it was and where it was from that I learned we had a tea place on campus called Argo. This bubble tea was a new drink to me, which was very exciting! I had heard of it before, but I thought it was only in cool cities like New York City or San Francisco. I would have never imagined that I could look so cool drinking tea on my own campus.
8. Elon is an official botanical garden.
In 2004, Elon University was declared a botanical garden. I always thought it was overly pretty for a college campus, but this confirmed my thoughts. Who else can say that their college is literally a botanical garden? Sometimes when I'm walking around our brick-laden campus, I pause to admire the beauty of our campus.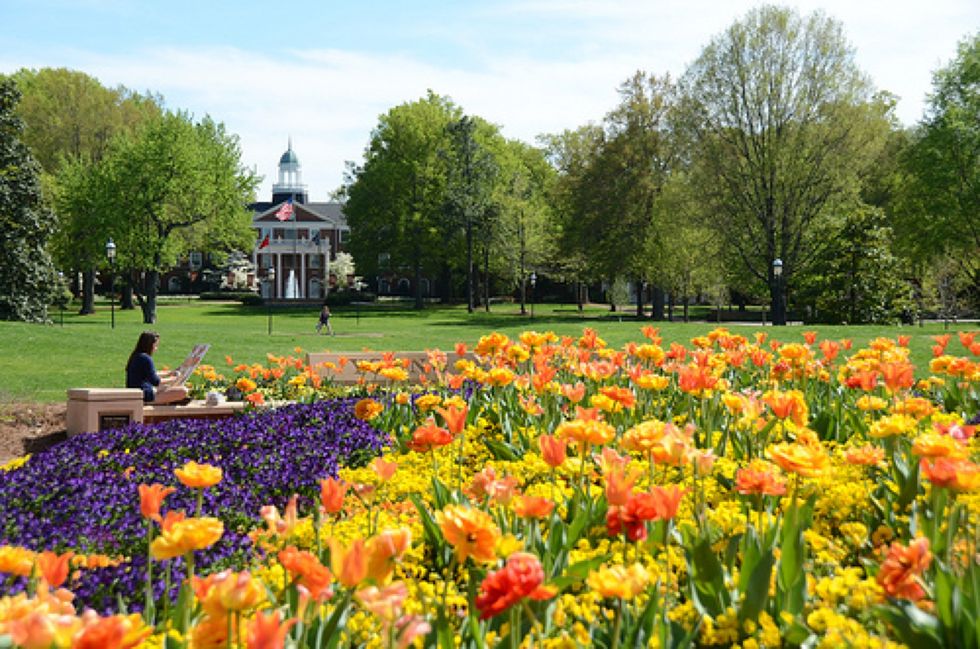 9. Acorn Coffee Shop
Acorn Coffee Shop is a small coffee and sandwich shop in downtown Elon. They are open from 7 a.m. to 1 a.m. every day, and they have some of the sweetest workers there. They also sell some of the best cookies in the world, a couple of which have received awards.
The best days are when you go in late at night and they leave large leftover cookies out on the counter for free. Even though you have no idea how long they have been there, they still taste wonderful, and who can refuse free food?