It's about that time of year again. You probably have already started to see the "Halloween" aisles opening up at the local Walmart, or seen the spike in pumpkin flavored food and drinks. With Fall comes my personal favorite time of the year, haunted house season! In fact, I actually am a current actor who has been screamin' and scarin' for 4 years now. That being said, I've picked up a couple of do's and don'ts for the guests that either has never been to a haunted house before or have and want to enhance their experience. Sometimes, the best tips for the spooked come from the spooker themselves.
1. Do: Let yourself be nervous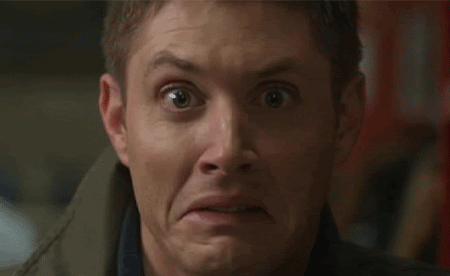 It's okay! The whole point of a haunted house is to be put in an uncomfortable area and let your adrenaline take the reins. We see hundreds of people come through and are just as nervous as you are, if not more. Let yourself be scared. It's more fun!
2. Don't: Think you are safe in numbers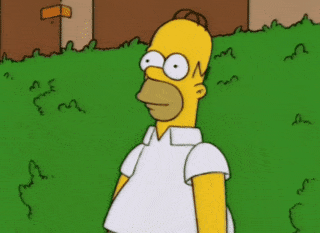 We get it, you come with your group of friends and everyone wants to be in the middle so the monster that "pops-out" won't target them. The truth is, no matter where you are in the group, you aren't in the clear. The safest place to be would be in the back, but even then the actors with chainsaws would be chasing behind. Whoever is in the front will probably set off a trigger to a loud noise or make an animatronic jump out. Bottom line? The actor will scare whoever is closer or seems the most nervous. There is no "safe zone". Sorry.
2. Do: Act chill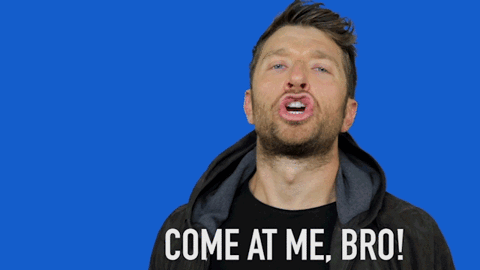 Unless of course, your goal is to be a target, don't try to act tough. Trust me, it's a lot more amusing for the actor to get a scream out of the guy (or anyone really) who's acting like they're immune to everything. More often than not, the tough ones are the first to take off down the attraction screaming and leaving everyone else behind. You know who I'm talking about.
3. Don't: Hit the actor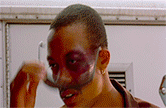 Usually we can tell who swings at us out of surprise and are genuinely sorry for doing so and who's trying to look cool. We get it, you get scared, it's a natural instinct. But we come home with many bruises and have to spend the next explaining them to everyone else. If you have a tendency to throw hands whenever you're spooked, try to keep your hands in your pockets. If you're instinct is to fight or your goal is to hit us, please hangout at home.
4. Do: Tell an actor if you need to leave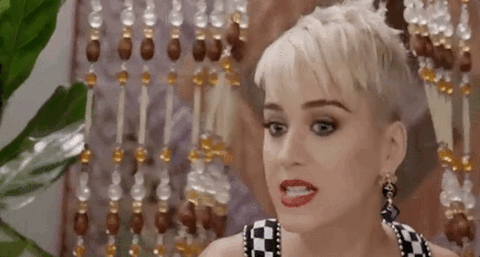 Haunted houses aren't for everyone. But really, the only way to find out is to actually go to one. If you feel uncomfortable and do not think you can complete the entire attraction, please tell an actor. It's dark, it's loud, we can't tell the difference between someone who is genuinely enjoying being scared and someone who is unhappy. Just ask them for the nearest exit, no big deal.
5. Don't: Bring children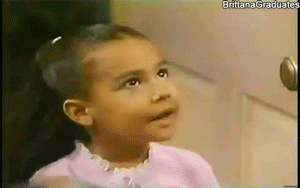 I think it goes without saying that anywhere with blood, darkness, screaming, and weapons is not a good place for children to be. It's still controversial what age is the right age to let a kid to a haunted house since really it depends on the kid themself and if they feel like they are mature/ready enough for it. Young, frightened children are not suitable as it ruins the attraction for others and many times actors cannot use the right discretion that they normally would out of costume around children because of the darkness and loud sounds. A good rule of thumb is any child under the age of 7 and/or cannot even watch The Nightmare Before Christmas, usually isn't ready yet.
6. Do: Wear the right clothes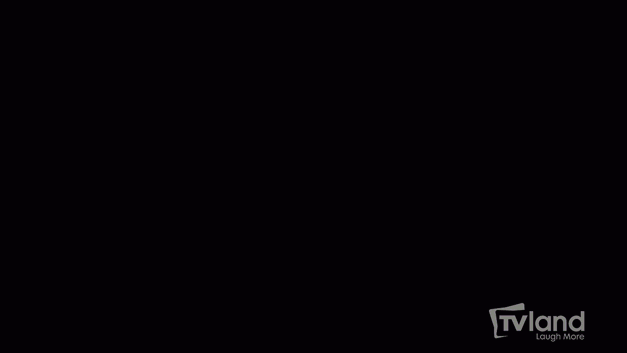 Wait, haunted houses have a dress code?! No, not exactly. But please be mindful that you're probably going to be walking a lot so it would be a good idea to wear comfortable shoes. Unless you're on a hayride, in which just be sure to wear anything you wouldn't mind getting covered in pieces of hay that you'll be finding for the next month. Dark clothes may seem like a smart hiding technique because we can't see you, but guess what? We've developed a keen sense of night vision from being shielded from light for so long. So like the fake vampires are practically real to be honest. Comfy clothes, everyone.
7. Don't: Touch the actor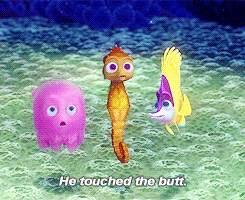 Isn't that the same as hitting the actor? Well, no, technically. By "touch" the actor I mean a few different things. Number one, please don't hit them at all. Most actors cannot touch you, it's only polite and fair that you also keep your hands to yourself. Also, please don't touch the makeup. It's more awkward than you think to have someone stroke the blood on your face to see what it "felt like". Please, refrain.
8. Do: Laugh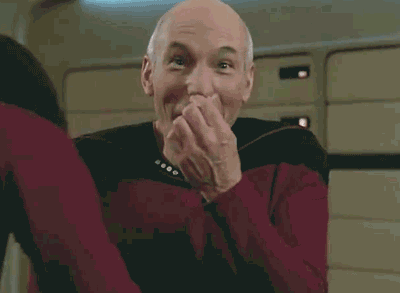 Funny things happen, it's okay to not feel scared if you're not! Sometimes your friend gets so scared they run into a wall. It happens more than you think. It's okay to laugh about it, it's all part of the fun.
9. Don't: Hit on the actors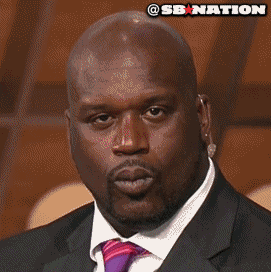 Yes, a different kind of hitting this time. I wish it wasn't such a large problem that I would have to add it on to this already long list, yet here we are. Actors are actors for a reason. They are not there to get your number or to go out on a date with you, and it is incredibly rude for you to point out how "attractive" they are (serious or not) while they are covered in blood and screaming their head off. Seriously, there's a time and a place and the middle of a cemetery is not one of them.
10. Do: Go on a haunted house date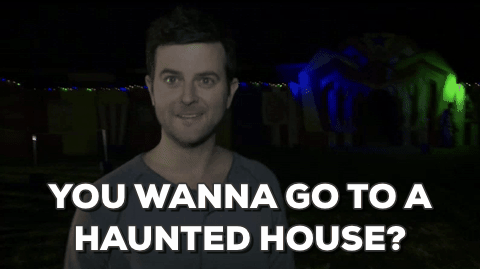 You'll both be screaming and crying and running, it's a great time. Honestly. If the date goes well, your sense of cooperation and teamwork is already strong. If it doesn't then hey you still got to go to a haunted house. Fall dates are the best dates.
11. Don't: Knock it before you try it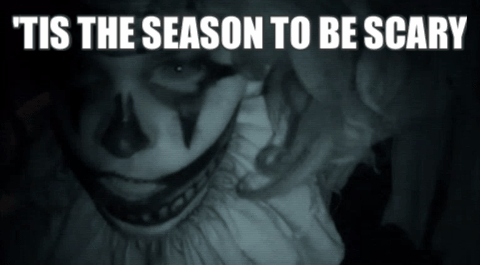 Haunted houses are supposed to be scary. If you lock yourself in the mindset that you won't enjoy it because it's scary, then you won't enjoy it. Go in with an open mind, you may end up loving them or even working there like I did. It's all about how to approach the situation.
Now, if you are uncomfortable with situations like that or anything within the house may be a trigger, please, by all means, don't feel forced to go to one. But if you are willing to give it a shot, more often than not you won't regret it. Remember to keep yourself safe, others safe, and the actors safe along with these tips and tricks I have mentioned above. Happy spooky season everyone, I'll be seeing you on the other side of the drop window.