Thanksgiving is the best holiday for so many reasons!
1. Celebrating Family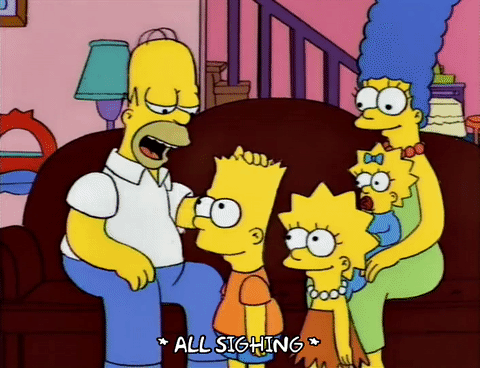 Giphy
Whether you have a large or small family Thanksgiving is a time to spend it with those people. I myself have a particularly large family so when we get together it gets pretty rowdy. Although I have a large family that lives in the same state we don't really see each other that often. Really we only see each other for Thanksgiving and Christmas. It's sad but true. So I am always thankful for the two times a year I get to see them. Even though we can be a little estranged, a little crazy, and a little too much in general, they are my family.
2. The Parade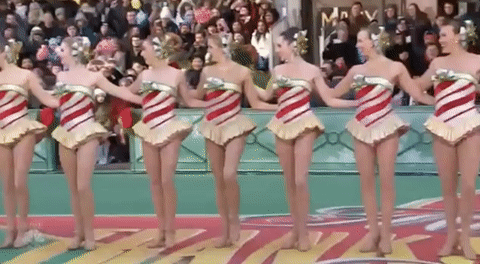 Giphy
Who doesn't love parades? Well, I love parades and the Thanksgiving Day Parade has always been my favorite. It is a parade that is about my favorite holiday and ushering in the true holiday season, Christmas! You spend the whole time watching exciting surprise performances, floats, and balloons, all in anticipation for the arrival of Santa Clause. Who could hate that? But in reality, I love it more since they have been doing Broadway Performances.
I am a closeted Broadway musical lover. I say closeted since it is not the most immediate thing I tell someone when I introduce myself. It is also not something I usually expose to someone unless that someone is likely for sure also super into musicals. Honestly though, the minute that a Broadway cast gathers on the carpet and starts singing, I am squealing. By squealing, I do in fact mean squawking with awkward enthusiasm. It is a great time for sure and it is only what two to three hours?
3. The Gratitude Attitude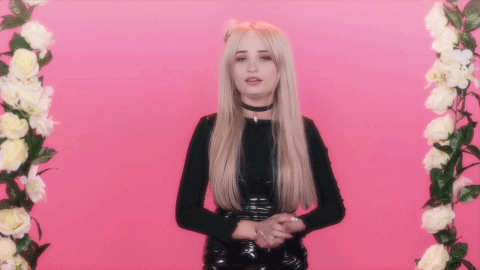 Giphy
Lastly, we should all be thankful. Life is messy and crazy and sporadic but it can be beautiful too. Sometimes we are dealt a bad hand. Sometimes things just don't go our way. Sometimes you fall in love. Sometimes you are left heartbroken and picking up the pieces. Sometimes people leave you, it could be by choice or maybe not so much. Bad things do happen. It is a part of life. There are also the good moments. The days of happiness, the hours you were happy, or even just the minutes you felt that emotion.
Those moments spent laughing with your friends at two in the morning not minding the hour as the sun slowly rises. The love between family members or maybe just the budding forgiveness between them. A child's smile. There are so many little things that are so good. All these little things are worth being grateful for, as you, you are still alive still feeling these good little moments. So spend your turkey month being grateful for your family, friends, meal, do something nice for someone else, celebrate the joy you feel, and embrace the little moments.