When you compare where technology was in one era and where it is now, it is obvious that things will be improved in ways almost unimaginable. Less than seventy years after the Wright Brothers made their first flight, Neil Armstrong took his giant leap onto the Moon. Comic books were propaganda machines during the Second World War, but by 1989, famed graphic novels such as Watchmen and Maus were top sellers. Film is the same way, with technology and techniques changing almost every year. Among many shining examples of this is animation. What began as simple drawings and music has evolved into almost lifelike computer effects. While the combination of animation and live-action is notable, this is going to focus on entirely-animated films, with some exceptions. So, how did animated movies become a mainstay of the industry?

In 1906, the first animated short film appeared – Humorous Phases of Funny Faces, directed by J. Steward Blackton. This project used chalkboard drawings put to film and sped up in order to give the appearance of motion. This, in turn, led to others trying to jump in on the cartoon market, and "traditional animation" was born following the release of the French cartoon Phantasm. A massive boom in animation started, with political cartoonists started taking animation jobs in the rising film industry. During the silent film era, studios would package cartoons with their releases, making a typical movie-going experience as seeing a cartoon or two, then a few serials (half-hour "chapters" not unlike a television program), a newsreel, another cartoon, then the feature film. In 1926, the oldest surviving animated full-length film was released, being The Adventures of Prince Achmed. Many of these films are lost, with only frames or rough descriptions available. However, at this point in time, none of the features used all hand-drawn animation for the entire project.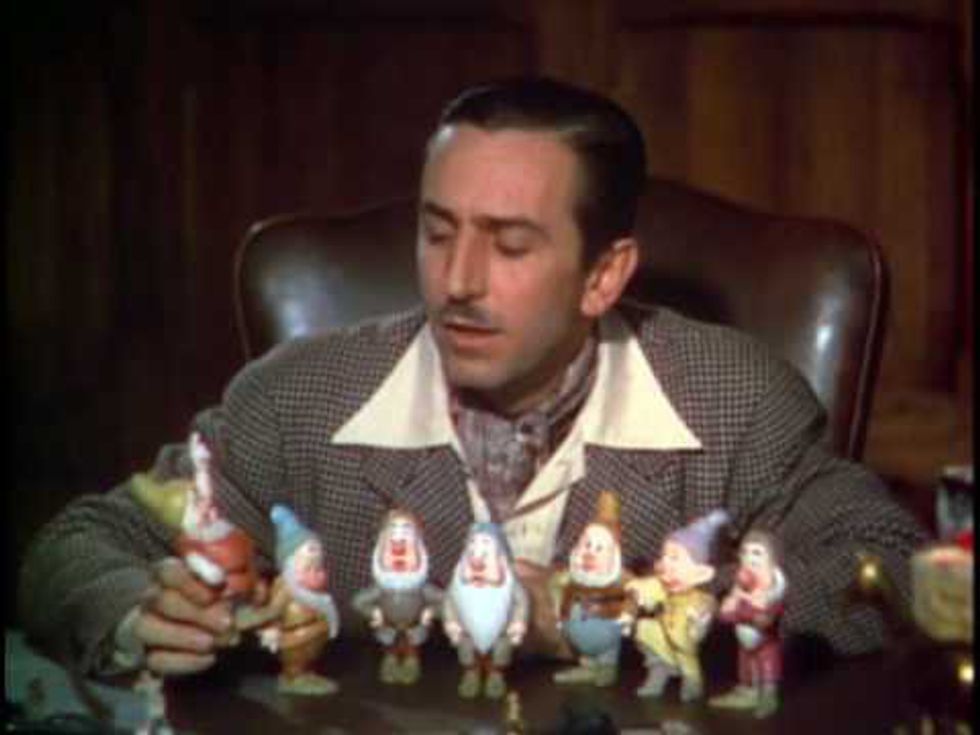 Meanwhile, Walt Disney was running an animation studio when it went bankrupt. Disney formed another company and produced the Alice Comedies, which combined a live-action girl with animated characters. He also created Steamboat Willie, which introduced Mickey Mouse. Warner Brothers started bringing in people to work on their cartoon packages, and Disney kept his people working. In 1934, Disney announced his first feature, Snow White and the Seven Dwarfs. During the production, the animators who were working on Betty Boop cartoons were brought in, as Disney's team was not used to animating people. These animators had a vastly different design for Snow White, a modest dress that showed her ankles and fuller facial features. Disney declared this too "risque" for the audience, and the design was changed. Going over budget countless times, the project was almost set to be a failure. This would be proven wrong following the 1937 release, to widespread acclaim. Walt Disney led his company to produce at least one film a year, in addition to countless shorts. At Warner Brothers, Mel Blanc and Tex Avery were just starting out, and the Looney Tunes followed shortly thereafter. Disney and Warner Brothers became fast competitors, a rivalry that continues to this day.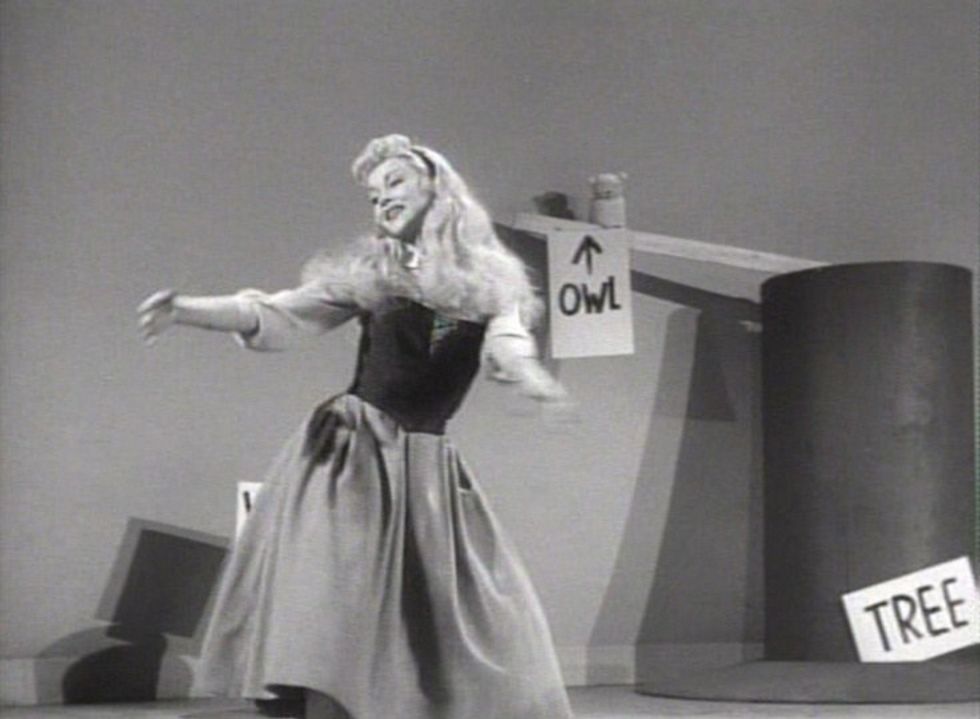 To achieve the lifelike motion of the characters, Disney employed live-action models for the films. A difficult to draw scene would be filmed with some props and actors in full costume, and then the animators would use that to work the scenes out on paper. This method would be used and expanded upon in a process called rotoscoping. A live-action reference was filmed, then animators drew over the frames of the actors to match the cartoon – think of it as early motion capture. The controversial Song of the South and the less-remembered Reluctant Dragon were the first features to have actors directly interacting with animated characters. As time went on, more and more techniques were used, and the Japanese film industry began producing animated films and television programs. To go into an explanation about every innovation and new territory the animators found themselves discovering would be almost impossible. The world of animation exploded in the Cold War era, leading to more and more people trying to push the limits. One of these people was none other than George Lucas, visionary behind Star Wars.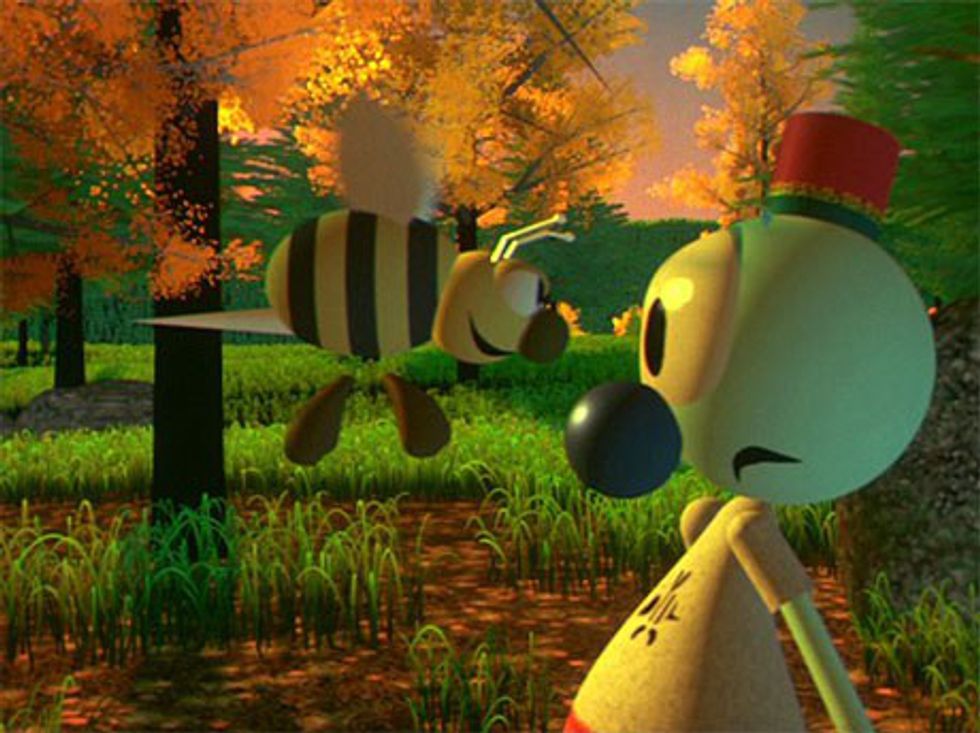 During production on The Empire Strikes Back, George Lucas established the Graphics Group as a division of Industrial Lights and Magic (ILM). They were tasked with finding new ways of creating images for film, using any and all resources. The 1982 Disney film Tron introduced computer-generated environments and pushed the Group to attempt it themselves. Meanwhile, John Lasseter was fired from Disney and showed his plans for a computer-animated film. Working as a freelance animator, Lasseter made The Adventures of Andre and Wally B. Around this time, Lucas was finalizing a bitter divorce, and Lucasfilm was losing money due to the decline of licensed merchandise for Return of the Jedi. After the team developed the Pixar Image Computer, Lucas began shopping the company around, eventually making a deal with Steve Jobs, then recently fired from Apple. The Graphics Group was renamed Pixar in 1985, and Lasseter continued to work with the team to produce computer animation, winning Oscars in the process. Eventually, this led to an attempt to create an entirely computer-animated feature. In 1995, Toy Story took the film industry by storm and launched a multi-billion dollar empire for Pixar.

American animation began leaning towards CG, while Japanese animation (anime) was still a traditional medium. Studio Ghibli's famed string of hit films continued to keep hand-drawn animation afloat in Japan, such as Kiki's Delivery Service. By the early 2000s, Dreamworks entered the scene as a competitor for Pixar. Disney, who had distributed the Pixar films, wanted total ownership of the studio, and when they refused, Disney created Circle 7, a failed animation studio that would have produced sequels to Toy Story, Finding Nemo, and The Incredibles. Eventually, Pixar and Disney were able to strike a deal, and Pixar was free to make the sequels at their leisure. The last traditionally animated mainstream American film was The Princess and the Frog – while there are others, it is the last one to be given true fanfare and promotion. Since then, the studios have moved to only CGI.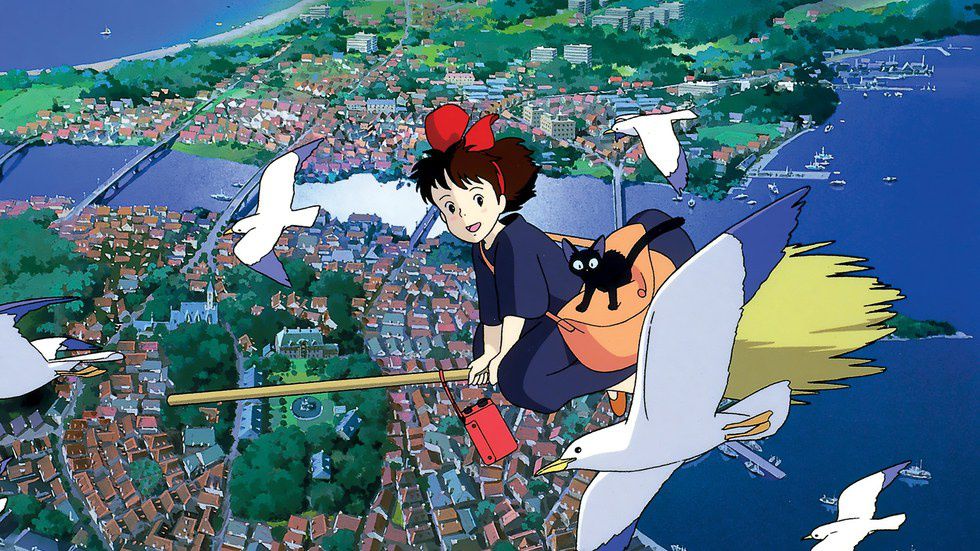 In the last one hundred or so years of film, animation has changed as dramatically as any other tool or method. From simple flipbooks to Moana and Frozen, the cartoon has become a mainstay of cinema. Since the anti-Axis propaganda of World War II, we have evolved animation into a powerhouse and a genuine respected form of art. All because of some artists trying to test the waters of what early film could do, Walt Disney was able to create a studio that now owns one network, Lucasfilm, Pixar, and the list goes on and on. Every year, the Academy Awards features categories for features and shorts made by a team of artists, digital or hand-drawn, using cartoons to present their story to the world. Considering all these advancements in technology, we must wonder what animation will look like in another one hundred years.