When you hear the term "musical," classics such as "Grease," "West Side Story," and "Annie" come to mind. But musicals have evolved since the whimsical blues era of the '60s and '70s. Music, in general, has evolved. More specifically, hip-hop has taken over mainstream society.
Within the last couple of years, the media has officially dubbed rap as the most streamed genre of music in America. So it is fitting that a hip-hop musical has dominated almost every category of the 2015 Tony Awards with 11 awards and 16 nominations.
"Hamilton: An American Musical" reviews the themes of love, loss, hope, doubt, betrayal, forgiveness, war, and so much more. It follows a young Alexander Hamilton throughout his rags-to-riches tale, from a poor orphan boy in the Caribbean to America's first Secretary of the Treasury. Lin-Manuel Miranda, responsible for the musical's score, lyrics, and book, also plays the title character of Alexander Hamilton in the original Broadway production. During this two-and-a-half hour show, the audience bears witness to Hamilton's mistakes, tragedies, successes, and revelations.

Although tickets to the live show are nearly impossible to obtain, the soundtrack is easily available online. And it is absolutely worth the listen. Some of my personal favorite numbers include "Alexander Hamilton," "My Shot," The Ten Duel Commandments," "Stay Alive," "The Schuyler Sisters," "Helpless," "Satisfied," "The Story Of Tonight," "Wait For It," "Say No To This," "The Room Where It Happens," "Burn," and "It's Quiet Uptown." Let me tell you why the genius that is Lin-Manuel Miranda deserves every accolade he's received and more.

1. The musical incorporates the most revolutionary genres.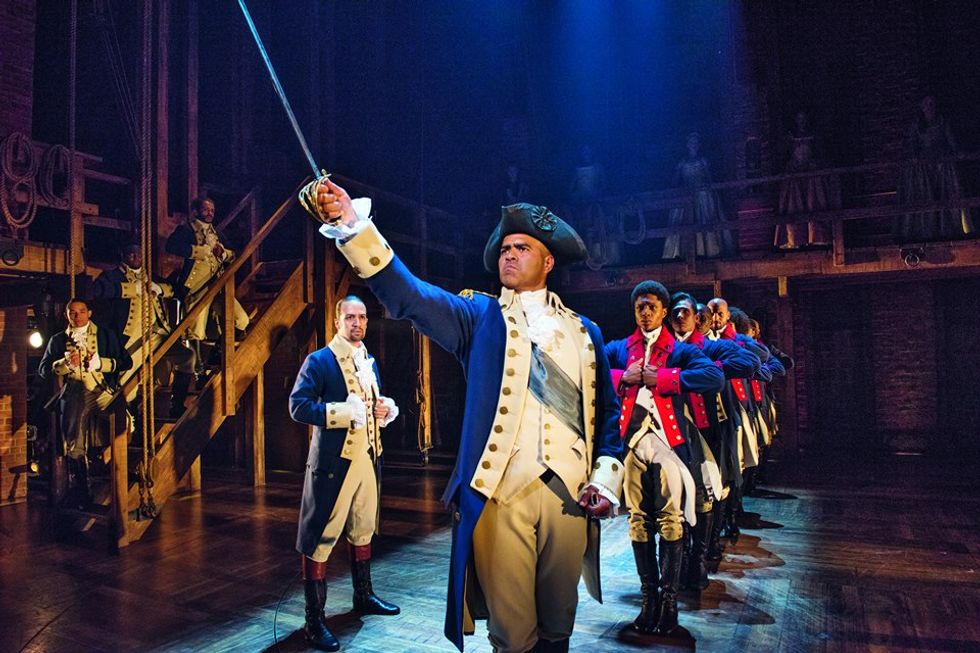 Never before has hip-hop, rap, R&B, soul, and alternative jazz styles been incorporated into a Broadway musical the way they have in this immaculate production.
2. The musical features a diverse cast.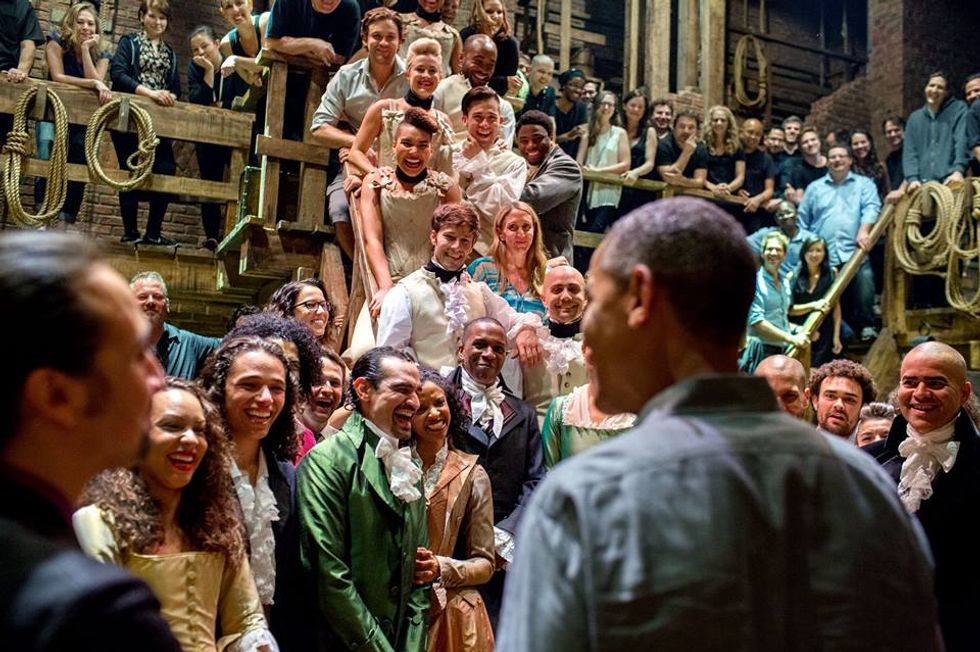 Whether you see this musical off-Broadway or on Broadway, you will notice the cast features Black, Asian, and Latino performers in the roles of 16th-century Aristocrats. This is no accident. The point this makes is that men and women of color are just as great a part of America's history—and future—as anyone else.
3. The musical teaches many history lessons.

As well as being entertaining, Hamilton is also educational. (I don't know about you, but I had no idea that The Battle of Yorktown happened in 1781 or that Alexander Hamilton wrote the majority of the Federalist papers before listening to this soundtrack) Also, other lessons during the civil war such as the argument for and against slavery and the cabinet battles that led to the U.S. gaining its independence from England are explored.
Basically, this production will always be remembered as being a game-changer in the musical theater universe.