I hear the bells of Christmas ringing...too early? Well, once they start it's impossible to rewind, especially when the bells keep singing: "Hamilton," "Christmas," "album" and "could we?"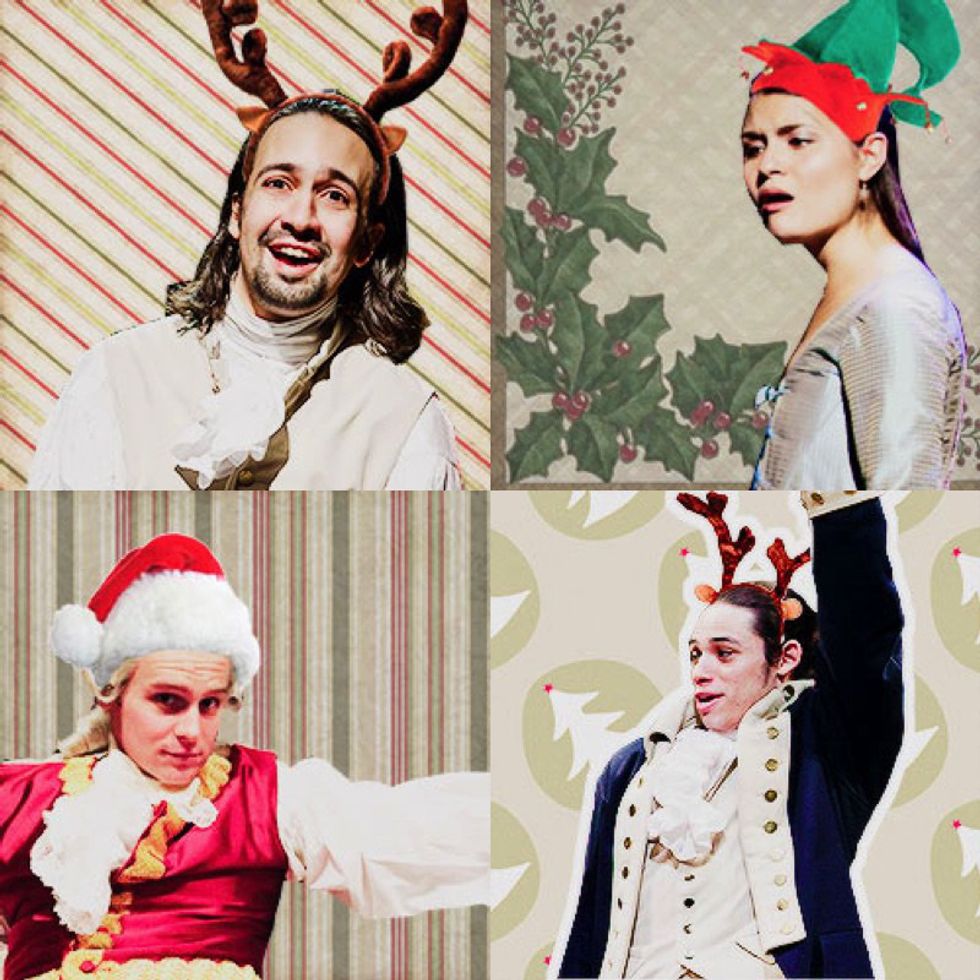 A group of Ham-loving college students took advantage of their Labor Day weekend to compile a few ideas of their own. Comment with your ideas!

Ham4Christmas
"Joy to the World," Ensemble
"Santa Claus (Washington?) is Coming to Town," Alexander & Revolutionaries
"O Come All Ye Faithful," Washington et al
"Rockin' Around the Christmas Tree," Schuyler Sisters
"O Come O Come Emmanuel," Burr
"Good King Wenceslas," Samuel Seabury
"Rudolph the Red-Nosed Reindeer," King George V
"Feliz Navidad," Lafayette & Revolutionaries
"The Christmas Song," Washington & Alexander
"I'll Be Home For Christmas," Alexander & Laurens, et al
"Blue Christmas," Eliza
"All I Want for Christmas is You," Angelica
"Little Drummer Boy," Ensemble
Side 2
"I'm Dreaming of a White Christmas," Jefferson et al
"We Wish You a Merry Christmas," King George V
"Mary Did You Know," Washington
"What Child is This?" Alexander, Burr
"Santa Claus is Back in Town (Elvis)," Ensemble
"Baby It's Cold Outside," Mariah & Alexander
"Let It Snow," Ensemble
"I Saw Daddy Kissing Santa Claus," Phillip
"Last Christmas," Eliza, Angelica, Mariah
"Frosty the Snowman," Alexander et al
"Silent Night," Phillip, Alexander & Eliza, et al
"Ave Maria," Ensemble
"Do You Hear What I Hear," Eliza et al
"Have Yourself a Merry Little Christmas," Ensemble
Ready for Christmas or not, Ham4Christmas will spark a revolution in your stores. Just you wait!