Fall is here, which means that Halloween is right around the corner! With the upcoming holiday here soon, it is time to start planning what you're going to wear, and a lot of squads are starting to planning some group costumes.
Here are just a few ideas for some group Halloween costumes for you and your squad:
1. The Power Rangers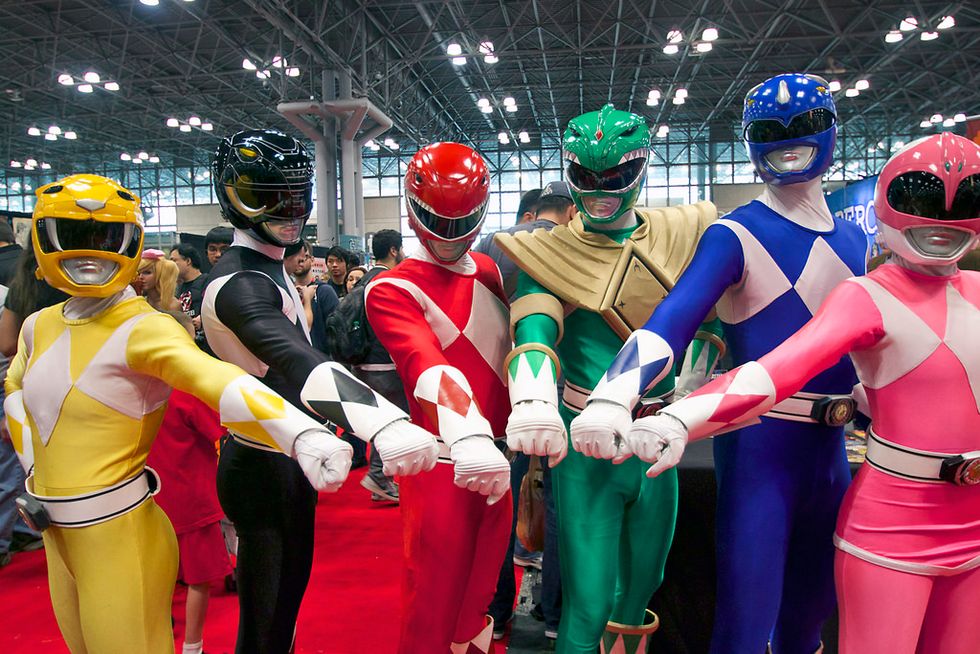 Want to look as awesome as you feel? The the power rangers are right for you.
2. Men in Black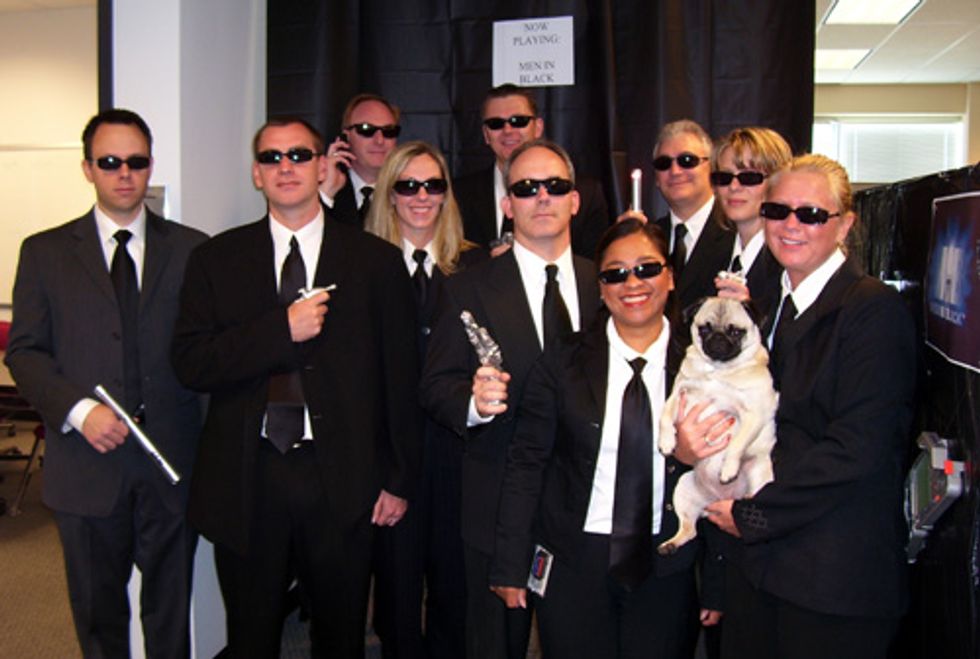 Just pull out you black suit and tie. Bonus points if you have a friend that has a pug!
3. Care Bears

If all you want to do it wear a onesie this Halloween, this costume is perfect for you.
4. The Flintstones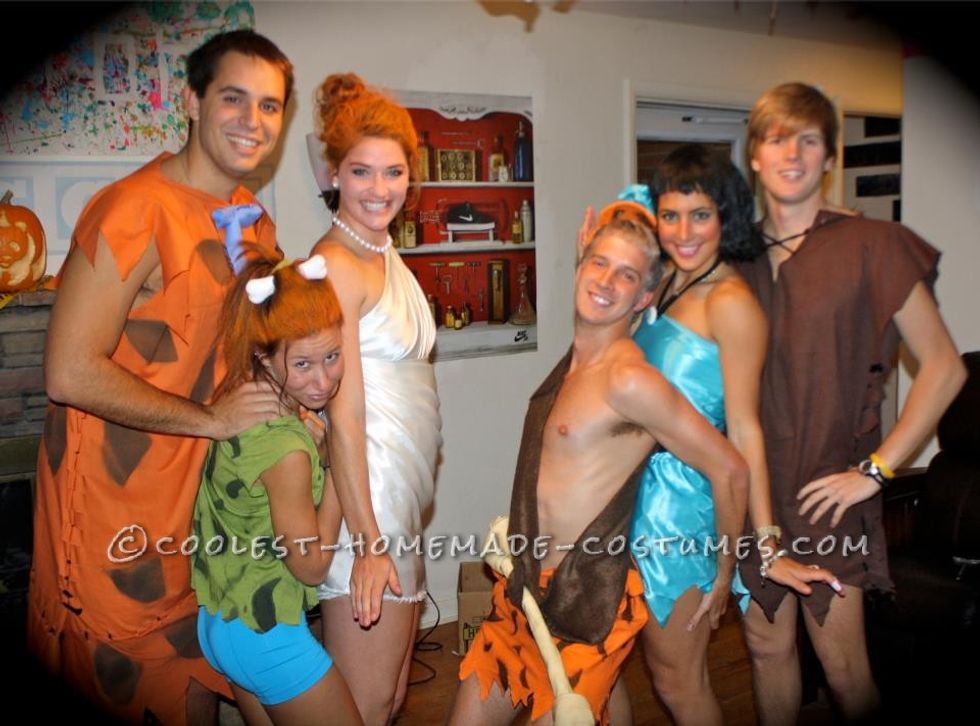 Go back to prehistoric times with the original squad costume.
5. Clue

The only mystery you have to solve, is who looks the best.
6. Charlie's Angels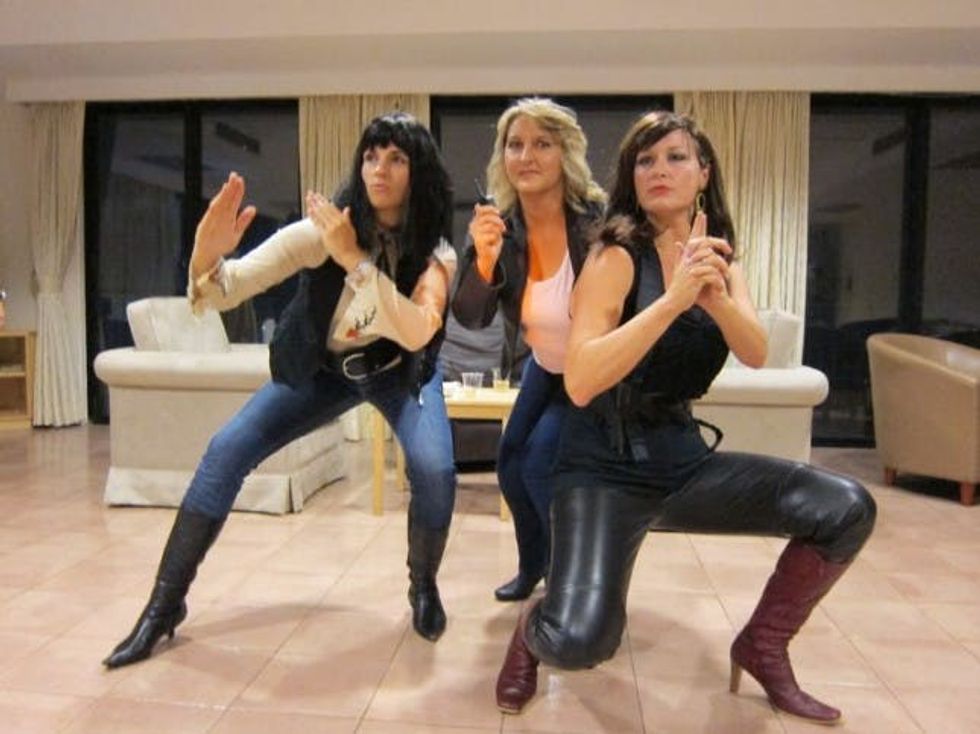 You can be The Totally Spies, Powerpuff girls, etc. Come to think of it all girl-only trios have one redhead, blonde, and brunette.
7. The Incredibles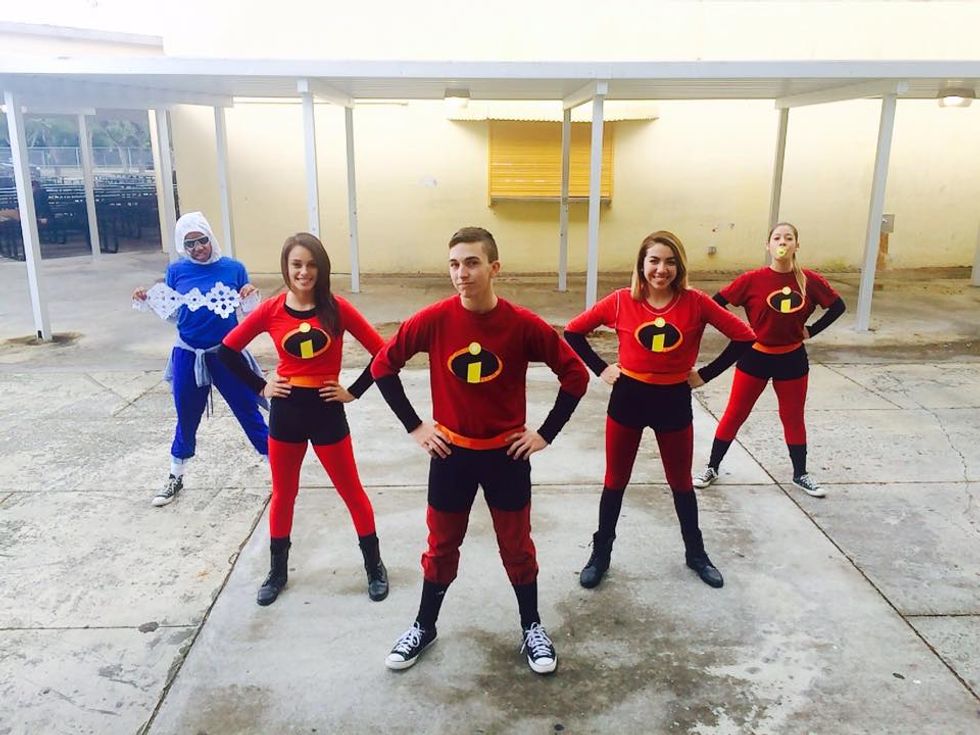 To be incredible, you have to look incredible
(Photo Credits: Armani Someillan)
8. Mean Girls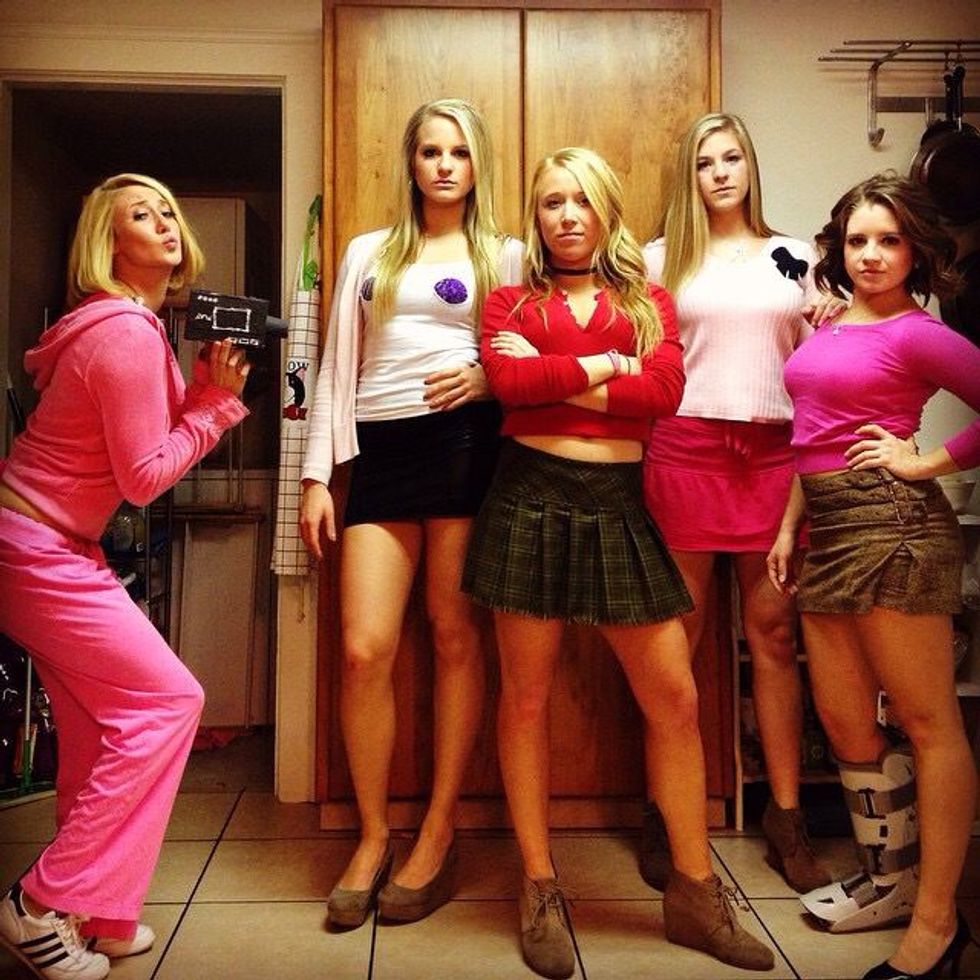 If you want to look 'totally fetch' this Halloween there is no better group than The Plastics.
9. The Teenage Mutant Ninja Turtles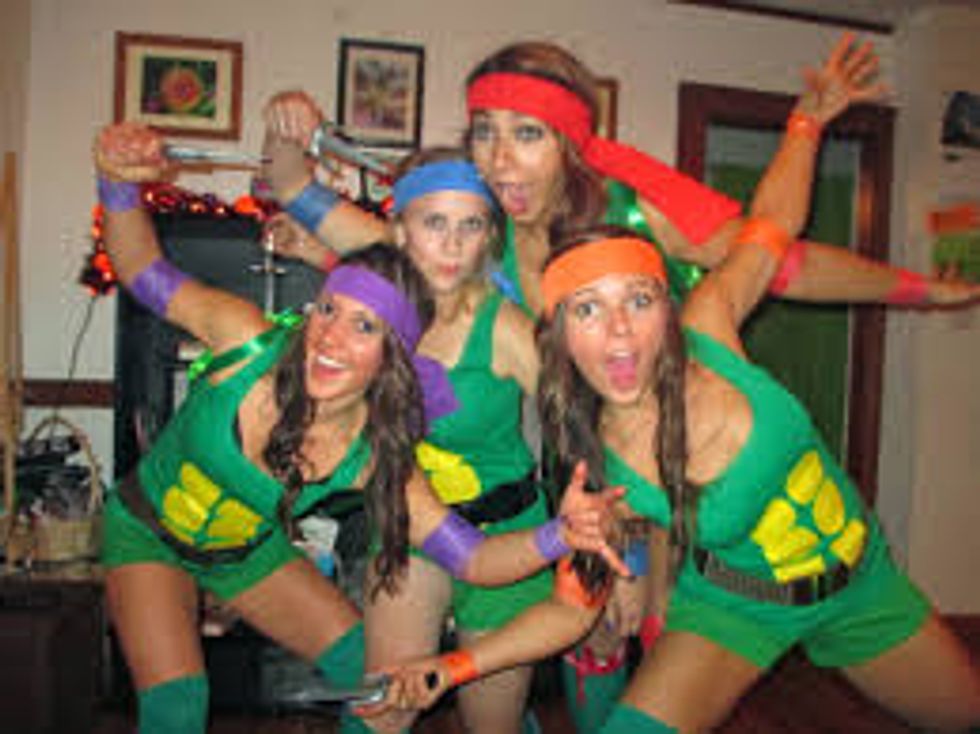 This costume gives to the best excuse to eat pizza, do parkour around your living room, and karate-chop your throw pillows for the entire day.
10. Snap, Crackle, and Pop!


What better trio is there than the Rice Krispies Mascots?
11. Salt, Pepper, and Cumin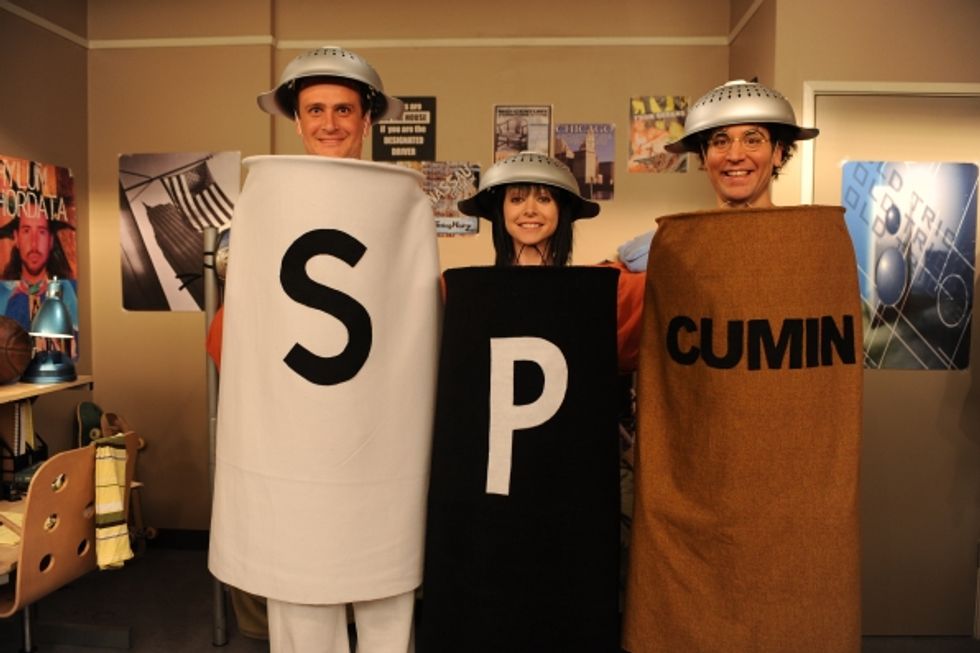 I lied, I think this is a better trio that the rice krispies mascots.
12. The Taco Bell Sauces

If you do decide to do this costume, just know that there is going to be an argument about who is going to be Mild.
13. The Spice Girls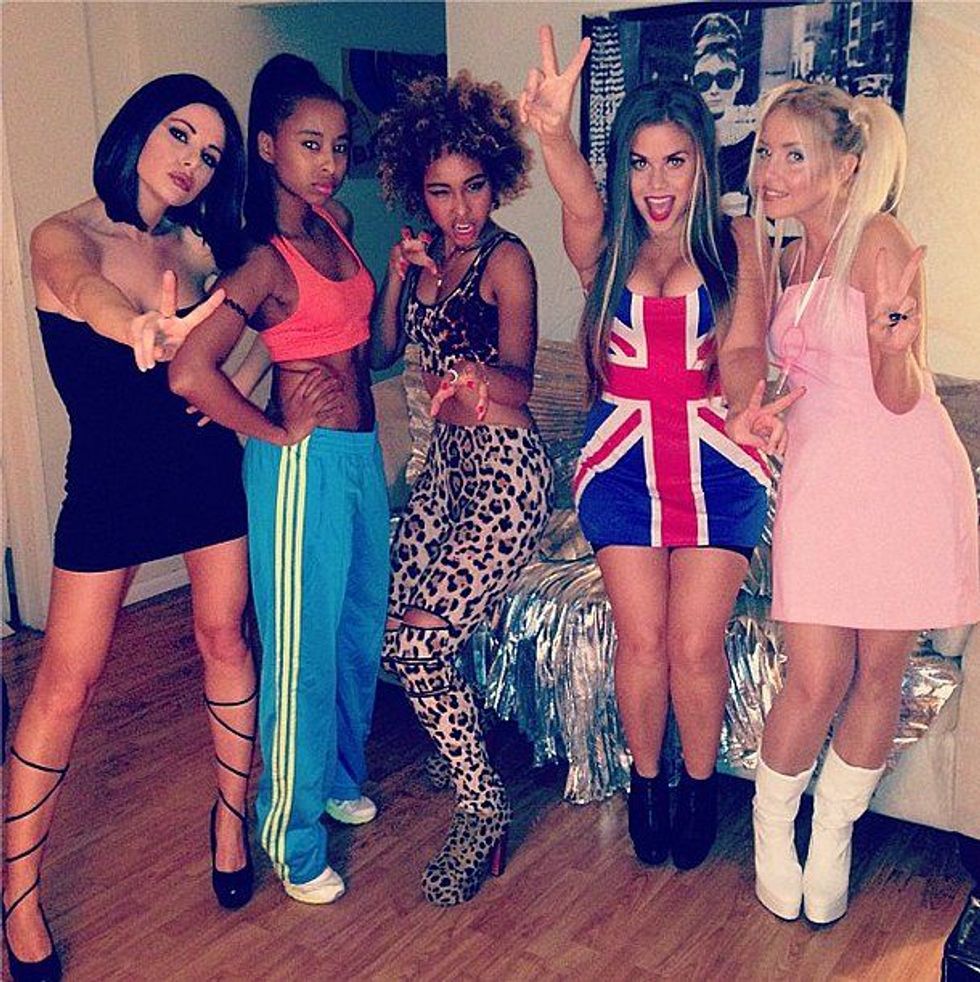 This group costume will really help you spice up your night.
14. Or Just the Spices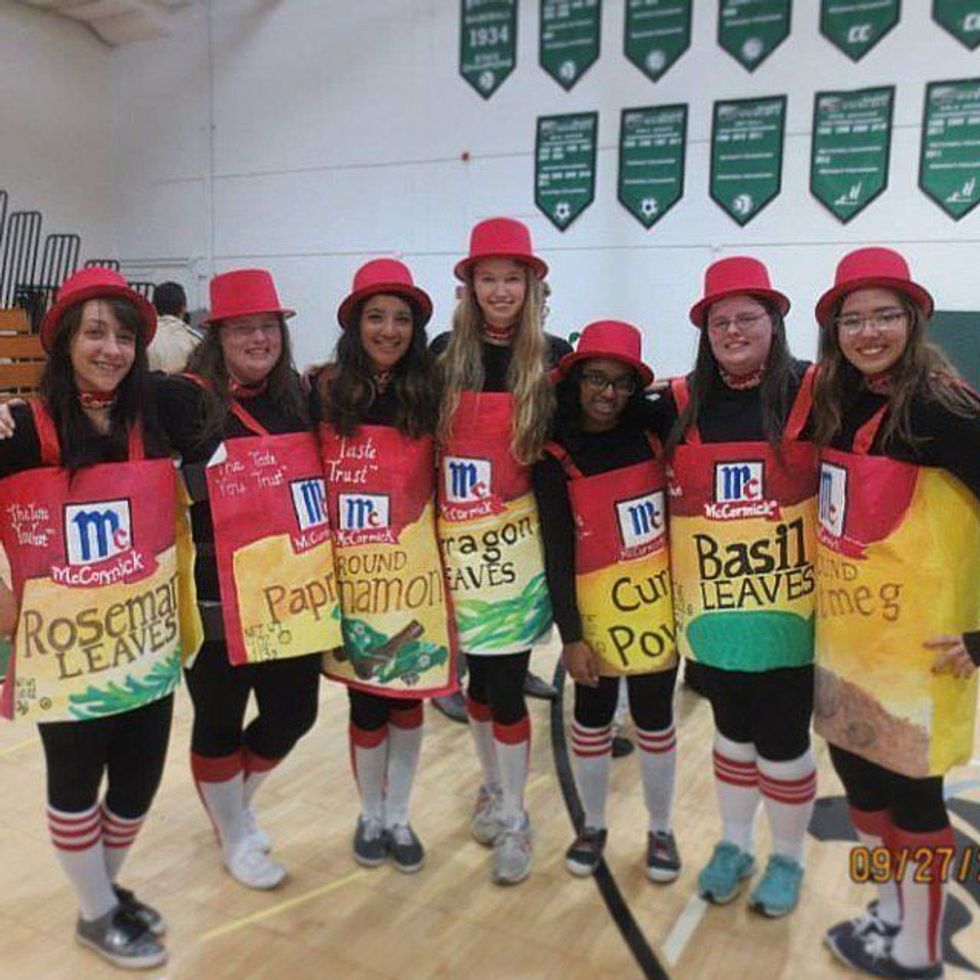 Why be the Spice Girls when you can be the SPICE Girls.
15. Inside Out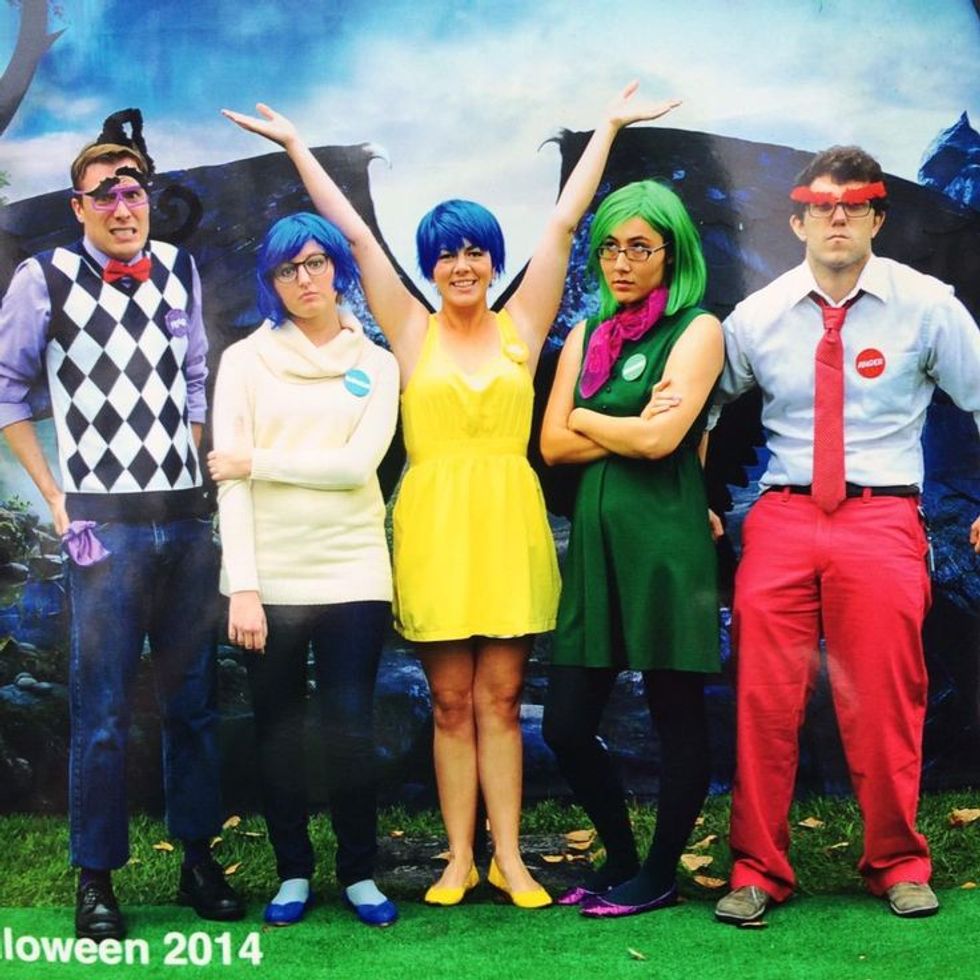 Halloween can be an 'emotional' time.
16. Ghostbusters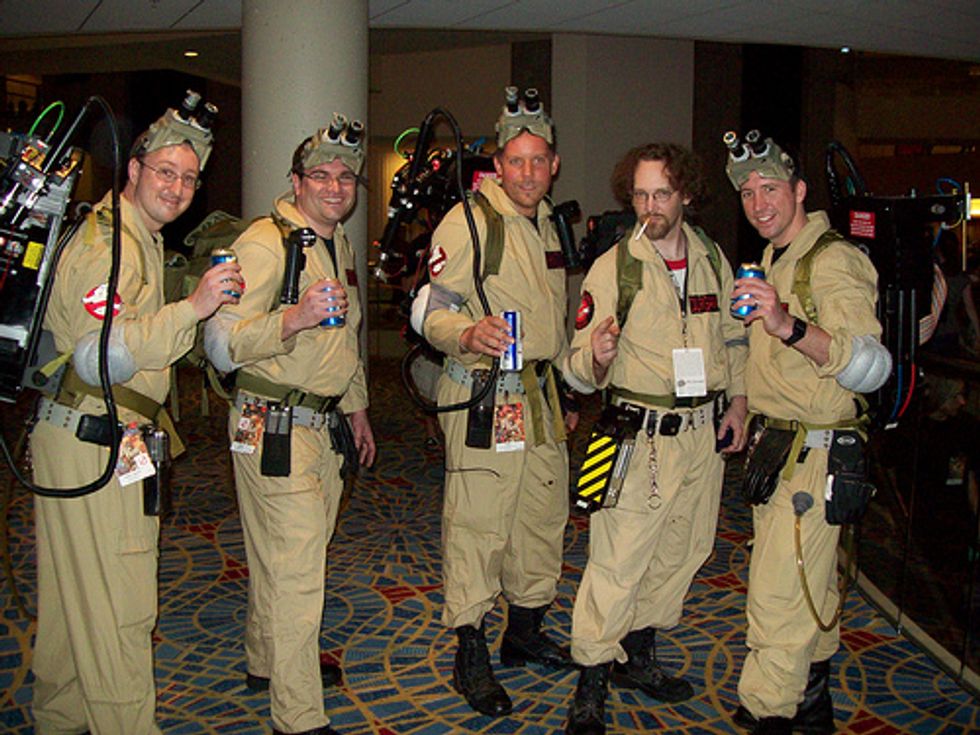 Who you gonna call? Someone else probably.
17. Baywatch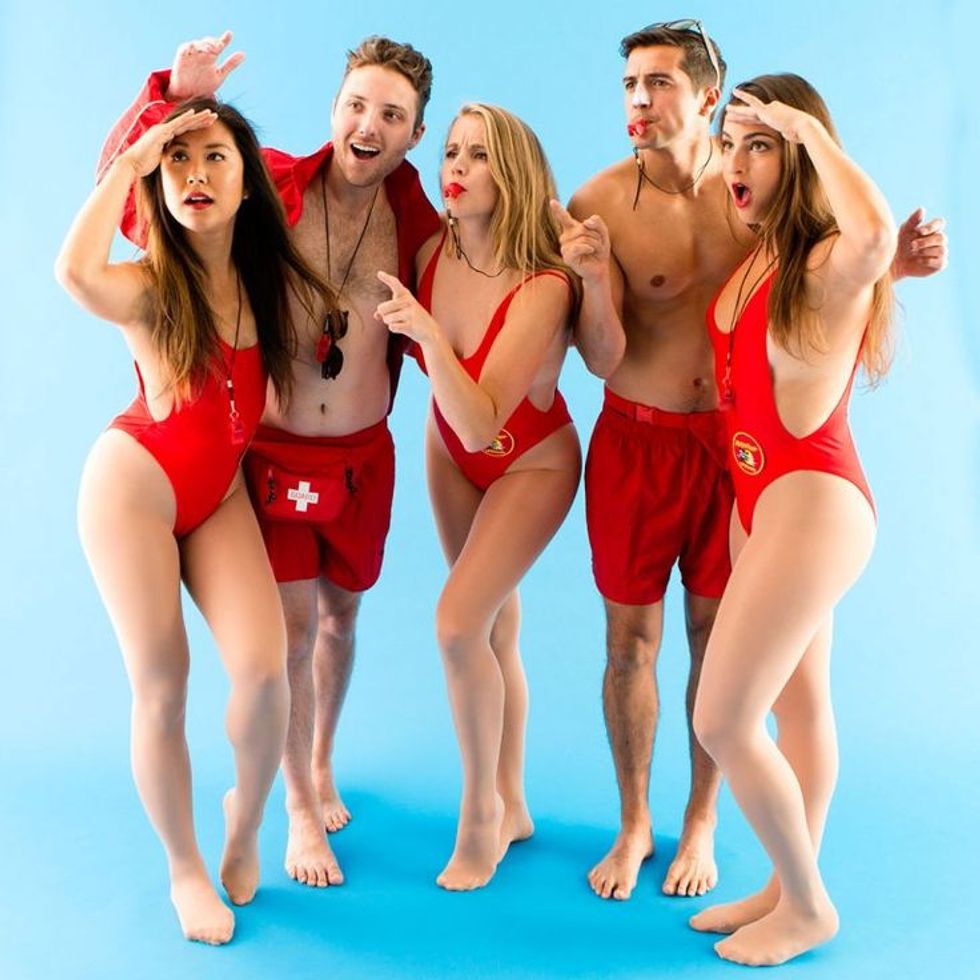 The Perfect costume for some perfect beach-babes! (Yes, I do mean you!)
18. The Breakfast Club


A cool costume for some cool outcasts!
19. The Fairy Odd Parents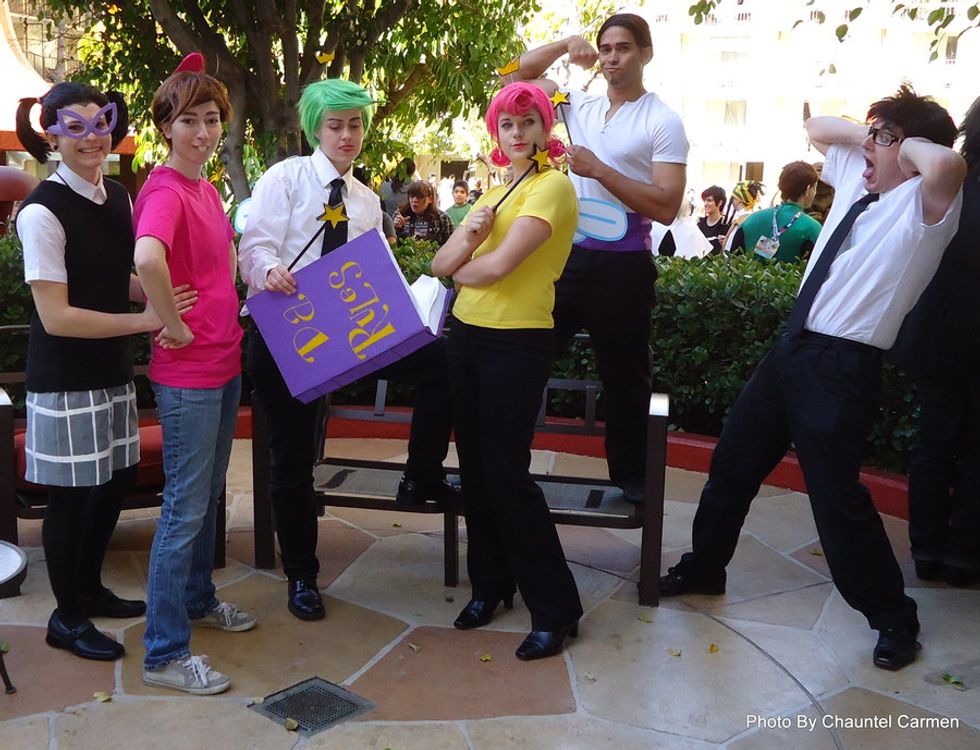 If you want a little 'magic' for Halloween,then these fairies are all you need.
20. Sully, Mike, and Boo (Monsters Inc)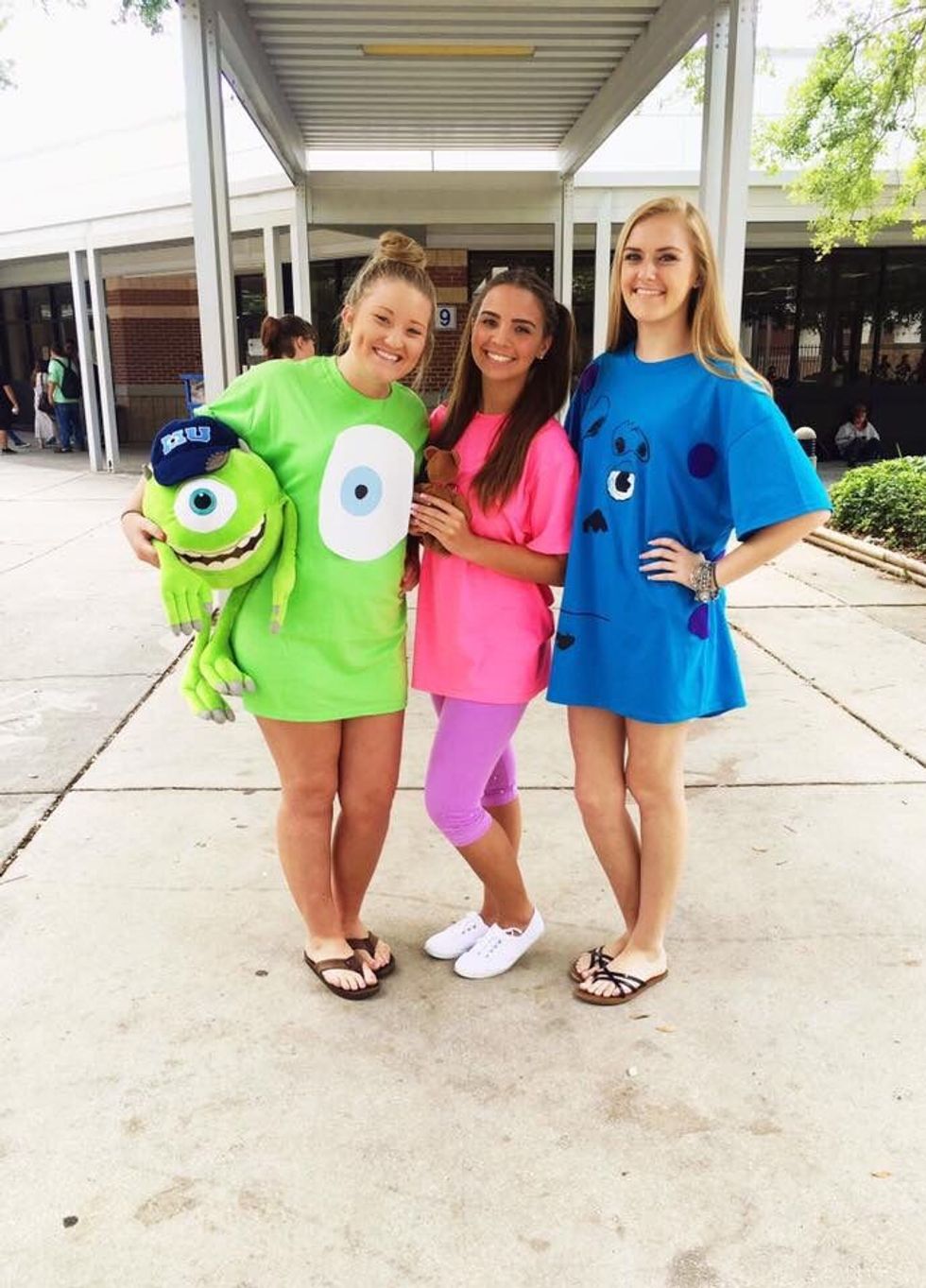 An iconic trio makes for iconic costumes.
21. Bob's Burgers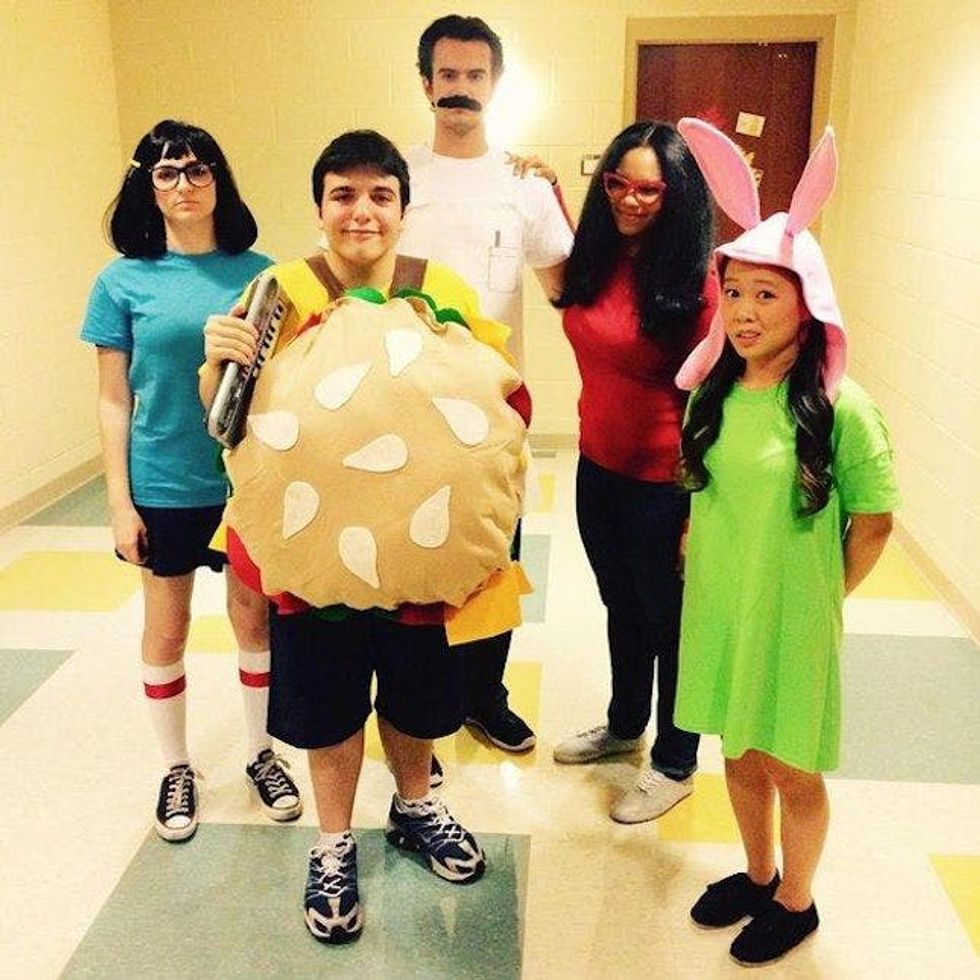 This is a great costume for every cartoon fan out there.
22. The Wiggles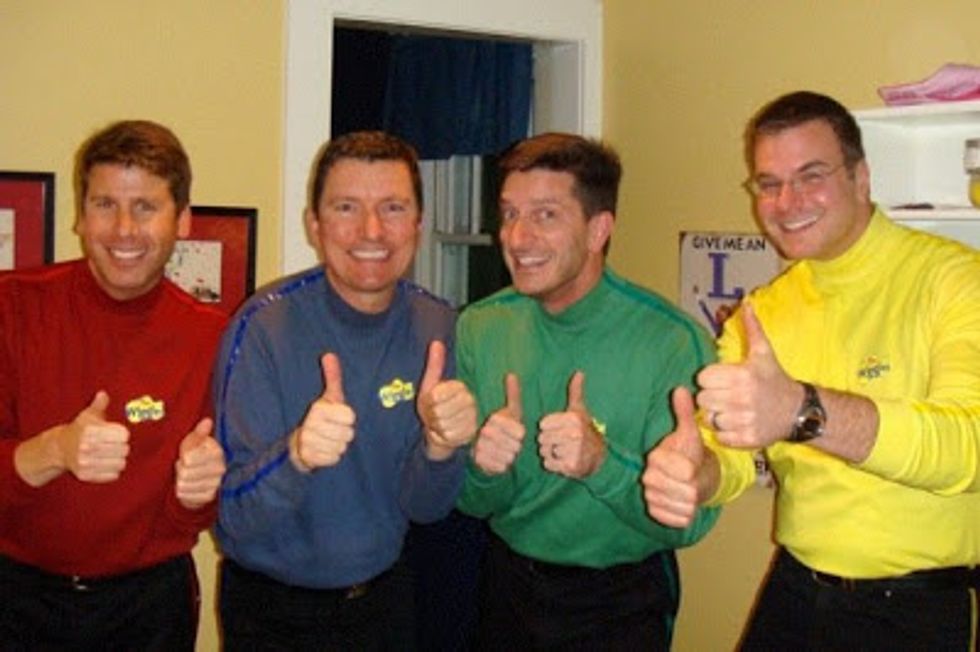 All you need is a few sweaters, some instruments, and of course some fruit salad (yummy, yummy).
23. The Wizard of OZ

This is a classic costume for those film buffs out there.
24. Archie and the Gang

This group costume is perfect for heading over to Pop's and getting some milkshakes.
25. The Sanderson Sisters (Hocus Pocus)

Celebrate Halloween in style with everyone's favorite bewitching squad.
26. A Six Pack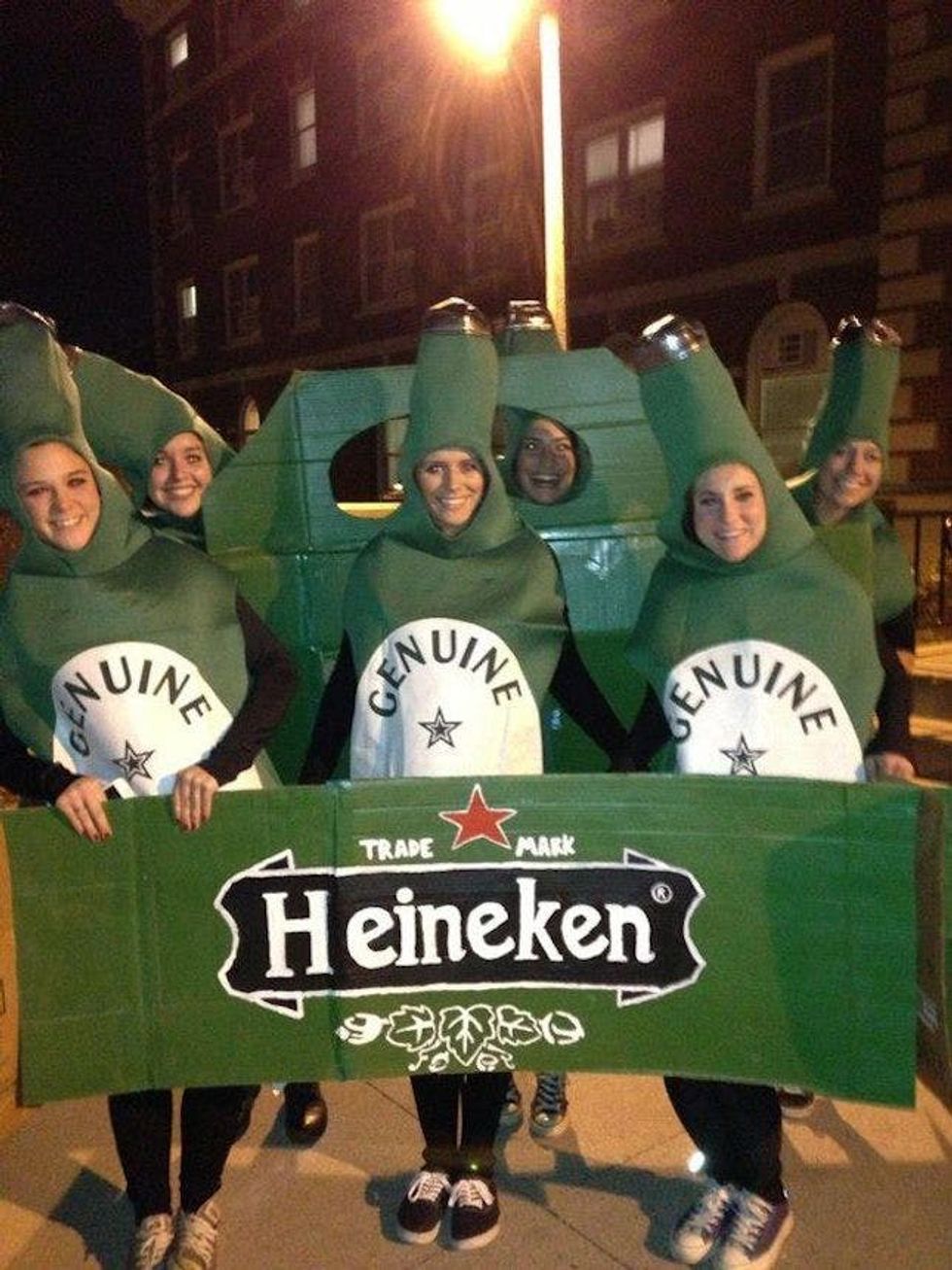 Why not go as your squad's favorite beer?
27. The Fruit of The Loom


This look can also double as fruit salad!
28. The Cast of Scrubs

For all you med students out there, this is a great last-minute group costume.
29. The Sims

All you really need for this costume is regular clothing and some diy SIMS diamond halos, and you're all set.
30. La Croix Flavors

Why not celebrate the day as one of these flavorful sparkling waters.
31. Mario Kart

If you're one of those people who like/own a bike, and are friends with other people who have bikes, then this is a fun way to make your way around town.
32. Peter Pan, the Darling Children, and the Lost Boys

It's a fun group costume, for a fund group of friends.
33. Pac-Man and Ghosts

All you need is some paint, cardboard, and a few willing friends to pull this one off.
34. Burglars

We all know that you need an entire squad to pull off a heist.
35. COPS (Reno 911)

This is a great group costume, because if one of you gets lost, you can still figure out what you're supposed to be.
36. Scooby and the Gang

And they would've gotten away with it too, if it weren't you you mediling kids. (Again, double points if you can get a dog.)
37. Teen Titans

This group is the definition of squad goals.
38. Troll Dolls

At least with this one you won't have to do your hair.
39. Alvin and the Chipmunks

If you are a last-minute costume artist, than this group costume works for you.
40. Shark Week

If you and your friends like puns, then this is the perfect costume for you.
41. Rugrats

Throwback to you toddlers and diapers with one of your favorite 90's cartoons.
42. Toy Story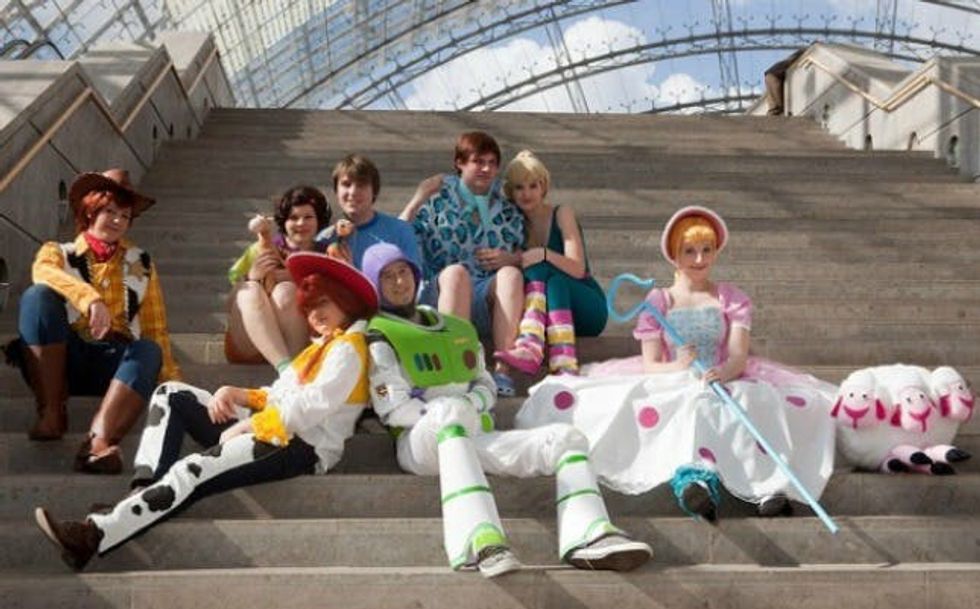 This group costume will have you singing 'You Got a Friend in Me'.
And if all else fails:
43. One really long Dragon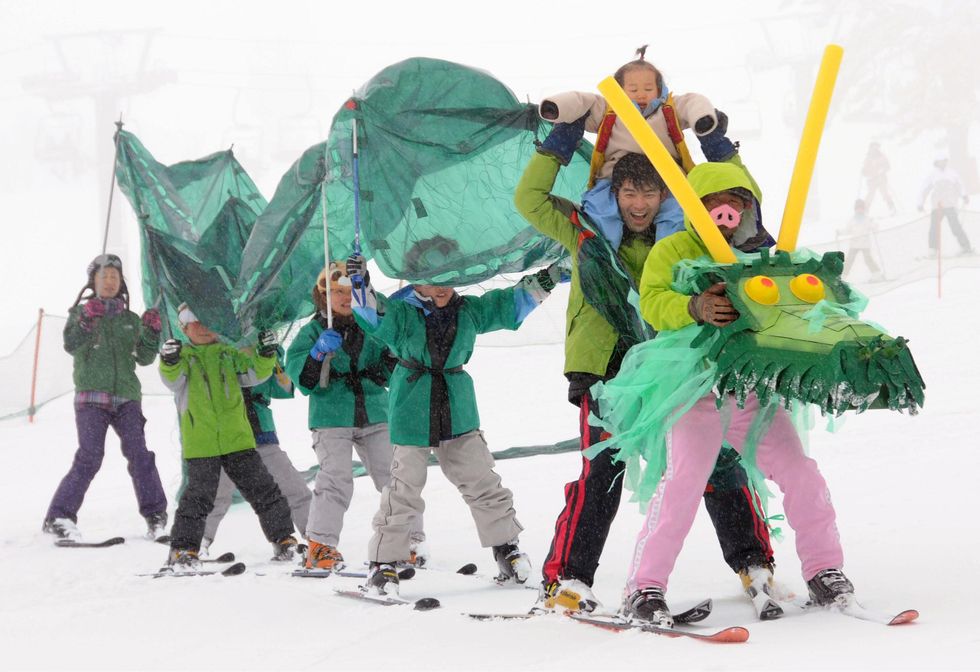 ---
Which one will you be trying this Halloween?