I was watching "Family Feud" the other day when Steve Harvey told a family to "Name a time you eat when you aren't hungry". As a result, this article was created. I am not necessarily proud of all the times I eat when I'm not hungry but hey, we're all human.
1. In awkward situations.
When situations get awkward, food is always there to fill the silence and can even be a conversation starter.
2. When we're sad or lonely.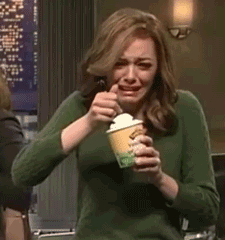 There is nothing more classic than a girl eating an entire Ben & Jerry's pint of ice cream after a breakup.
3. When we're angry.
Sometimes I work out when I'm mad...sometimes I eat instead.

4. When we're bored.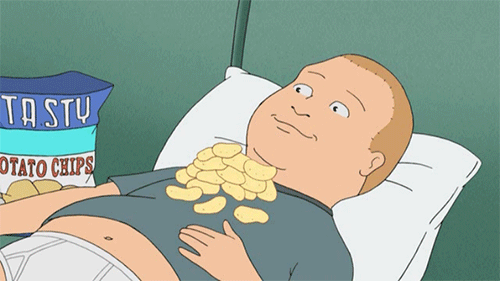 This has got to be one of my most frequent mistakes in life.
5. When we're anxious.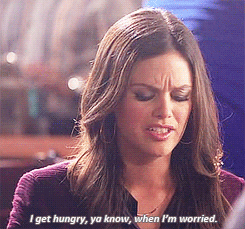 Nervous eating is most definitely a real thing. Mac and cheese is called comfort food for a reason.
6. When watching a movie.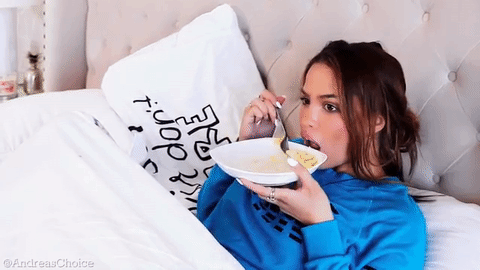 Because eating popcorn while watching a movie just seems natural.
7. When people around us are eating.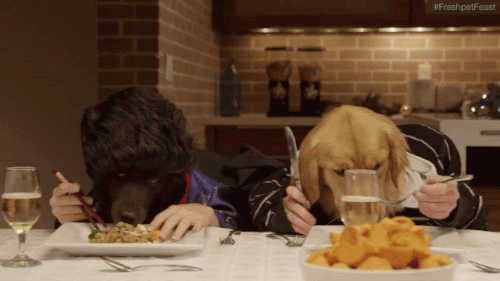 Prime example: a friend asks you to go to dinner, but you just ate. You agree to go "just sit with them while they eat". Somehow, you find yourself ordering food alongside your friend.
8. When annoyed.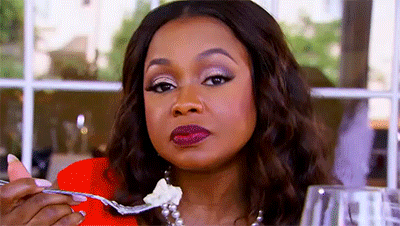 *rolls eyes* *eats food*
9. When we're stressed.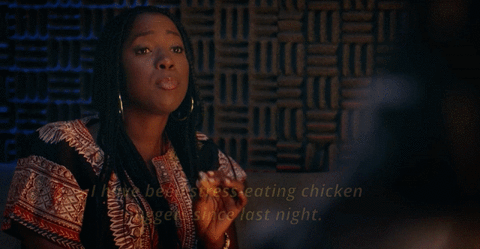 Anyone who has experienced finals season in college knows what stress-eating is all about.
10. When the food is just too good to resist.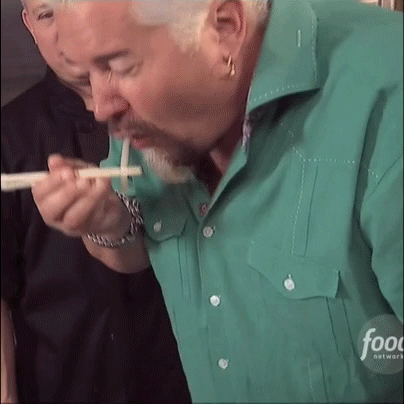 Do you think Guy Fieri is actually hungry every time he tries a dish on "Diners, Drive-Ins, and Dives"? I doubt it.
What is the cure for boredom, loneliness, AND stress? Food. Always food.